The Underrated Nature of the Musical Sideman
Much of Finding the Right Notes chronicles Ron Carter's journey from sideman to spotlight star, but for every supporting player who gets a chance to be a bandleader, there are many others who never get the standalone recognition they deserve.
One of the most striking lines in this book is written about how Carter "makes sure that the bassist will never be invisible." The point Oulette is making with that line is that Carter's outstanding musicianship, his widespread influence on jazz music, and his longevity as a performer have helped him to transcend the usual role of the bassist as a timekeeper or rhythm section player in the back of the band.Yet, in many circles, the sidemen, backing bands, chorus singers, or supporting players still are invisible—or at very least aren't accorded as much attention as the frontmen, lead guitarists, concertmasters, vocal soloists, trumpet virtuosos, or other lead players that most music listeners or concertgoers pay money to see or hear.
A perfect example of this inequity played out at the 2014 Rock and Roll Hall of Fame induction ceremony, which saw Bruce Springsteen's legendary E Street Band finally inducted into the Hall, but which brought that honor in the shape of the "Award for Musical Excellence" (read: the sidemen category). The band's induction came on the same day as it did for the likes of Kiss and Peter Gabriel, but the E Street Band was still kept out of the higher-priority "Performers" category, despite having performed as one of music's most versatile, successful, and long-lasting bands, both live and in the studio, for 40 years.
For a fan of the E Street Band, the group's induction was a frustratingly backhanded honor that showed just how under-respected supporting musicians remain to this day. Luckily, books like Finding the Right Notes, by following the careers of sidemen and allowing them to own the spotlight fully, are subverting that trend…one page and one song at a time. Here's hoping that the rest of the industry will start paying attention soon and giving these remarkably skilled musicians their due.
Indie Groundbreaking Book: Finding the Right Notes
Musical Biography Enlightens with Stirring Window into the Artistic Process
For two and a half years, I was thoroughly entrenched in the culture of classical music academia. As a voice performance major at Western Michigan University, I saw firsthand just how much hard work and passion goes into a career into the arts. When audiences come to see a musical performance, be it an opera, a symphony, or even a solo performance, they are seeing just the product at the end of a long assembly line. Of course, every job involves working toward some ultimate product or goal, with the idea being that the consumers won't find evidence of the messy and unglamorous processes behind those products. Despite this fact, however, I've always admired the singular phenomenon that comes with the arts, wherein you sit down to take in a musical performance or some other presentation of talent, and everything seems spontaneous, emotionally resplendent, and entirely real from first note to last. Even though I ultimately took a different career path than the rest of my fellow classical music students, the ability of musicians to mask the endless labored processes behind their work has continued to beguile me.
I bring all of this up because music biographies like Finding the Right Notes, books that fully delve into the nitty, gritty, unglamorous, labor intensive, supremely frustrating, emotionally exhausting, and yet ultimately, remarkably rewarding details of the artistic process, are rare. Finding the Right Notes tells the tale of Ron Carter, an African American jazz bassist who has ascended to heights as one of the most respected musicians currently living. If you don't know his name, you certainly know the stages he's played (Carnegie Hall is one of his most frequent haunts) or the legendary musicians he's played with (Miles Davis and Herbie Hancock, just to name a couple). If you listen to jazz music even casually, you've probably even heard his bass sound pittering through one or two of your recordings; as the intro of this biography dutifully notes, Carter is "the most recorded jazz bassist of all time."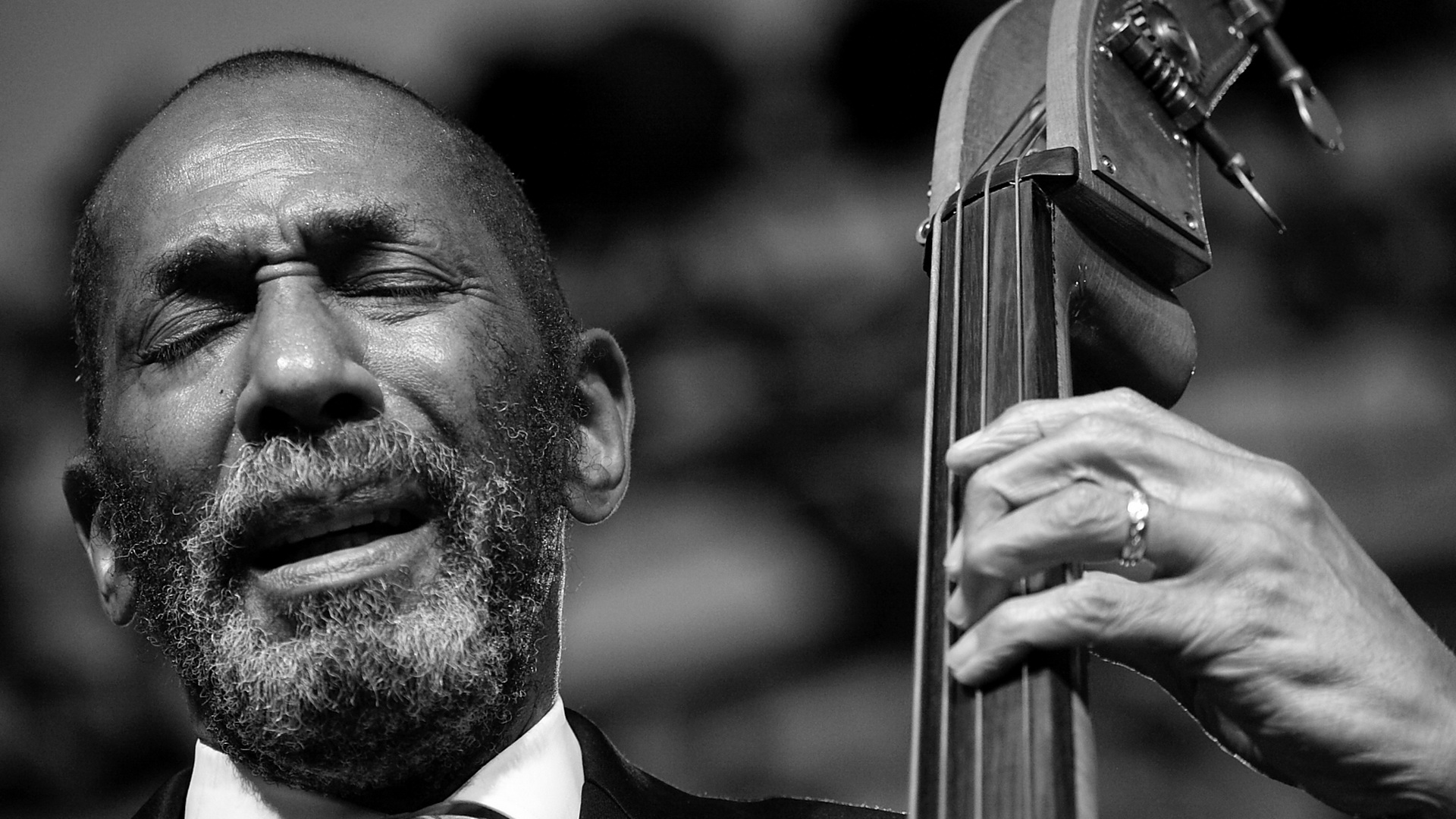 Surprisingly, though, the most interesting aspects of Carter's life aren't his myriad musical accomplishments, but the messy and labored processes that allowed those accomplishments to take flight. As someone who has previously weathered rejection in the music community, I was particularly struck by learning about Carter's roots, a career-starting anecdote that plays somewhat like a superhero origin story for how it wrings greatness out of adversity and accident. Even though jazz began as a primarily black art form, Carter has always struggled with racism and oppression in his march toward becoming the so-called "Dean of Jazz Bassists." Part of the reason for that racial discrimination was that Carter began his career in classical music, a field that has been (and continues to be) far less forward thinking than the world of jazz.
Carter's story perfectly illustrates how the rigidity of classical music forms is mirrored in the closed-minded nature of its gatekeepers—and how the freeform, improvisational feel of jazz music is equally mirrored in the friendly, community-minded nature of its own scene. Initially a classical cello player, Carter made his fateful shift to bass after being denied the right to perform in "solo functions" at his Detroit-area high school. Since bassists are often pushed to the back of the band or orchestra anyway, that's precisely where the white supremacist administrators of Carter's school wanted him. Carter built up enough prowess on bass to be accepted at the Eastman School of Music—one of the most revered musical conservatories on the planet—but after a world renowned conductor kindly told him that he would never get an orchestra job due to his race, Carter made another fateful switch, correcting his course from classical music to jazz.
The rest, of course, is history, and while Carter's life was never easy—ongoing struggles with race permeate the pages of Finding the Right Notes, while the death of Carter's wife in 2000 adds layers of unknowable pain to his journey—watching him climb the ladder of success throughout this biography is an experience that any musician or any lover of music will want to be a part of. From the rehearsals to the performances and everything in between, author Dan Ouellette delivers Carter's story like he's the ultimate supporting player in the ensemble, giving the star room to shine while providing eloquent support and strong pacing throughout. When it comes to biographies, who is writing the story is nearly as important as who the story is about, and rarely have authors and their biographical subjects been as perfectly matched as Ouelette—a longtime jazz writer and editor for publications like DownBeat, Billboard, and Stereophile—is to Carter.
Interested in delving deeper into the career of this sideman-turned-star (and learning a bit more about jazz and the artistic process along the way)? Finding the Right Notes was first published by ArtistShare in 2007, but has now been lovingly re-released, in revised edition, by Retrac Productions. Click here to purchase a copy.
---
Craig Manning is currently studying English and Music at Western Michigan University. In addition to writing for IndependentPublisher.com, he maintains a pair of entertainment blogs, interns at the Traverse City Business News, and writes for Rockfreaks.net and his college newspaper. He welcomes comments or questions concerning his articles via email, at manningcr953@gmail.com.
---
Comments
---