Eric Carle Honorees Announced
11th Annual Benefit Gala Recognizes Industry Talent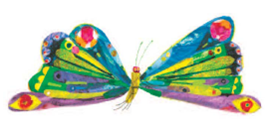 The Eric Carle Museum of Picture Book Art recently announced the 2016 Carle Honors honorees, to be awarded at Guastavino's in New York City on Wednesday, September 28, 2016. The gala, now in its 11th year, recognizes individuals and organizations dedicated to the world of children's picture books. This year's honorees are listed below.
Artist: Allen Say
Having trained in both Japanese and Western styles of art, after a successful career in commercial photography, Say became a full-time writer and illustrator of picture books at 53. His exemplary and award-winning children's books explore many aspects of his bicultural experience.
Angel: Lee & Low Books, Represented by Jason Low
Publisher and co-owner of Lee & Low Books, the largest multicultural children's book publisher in the United States. Dedicated to a new generation of artists and authors who offer both mirrors and windows to young readers, Lee & Low celebrates its 25th anniversary this year.
Mentor: Regina Hayes
Served for 30 years as publisher and is now editor-at large at Viking Children's Books, long known for innovation and dedication to quality. A champion of picture books and picture book art throughout her distinguished career, Hayes has worked with such well-known authors and artists as Barbara Cooney, James Marshall, Simms Taback, Jon Scieszka and Lane Smith, John Bemelmans Marciano and Sophie Blackall, and Rosemary Wells.
Bridge: Steven Heller
A visionary in graphic design and illustration and the recipient of the 2011 Smithsonian National Design Award for "Design Mind," Heller is the co-chair of the School of Visual Arts MFA Design/Designer as Author + Entrepreneur program. The author or co-author of over 170 books on design, he writes for Wired, Atlantic, Print, Design Observer and The New York Times.
To learn more about the Carle Honors, click here.
---
Comments
---