Feature
LGBTQ+ Reading List
Celebrate Pride Month with These Great Reads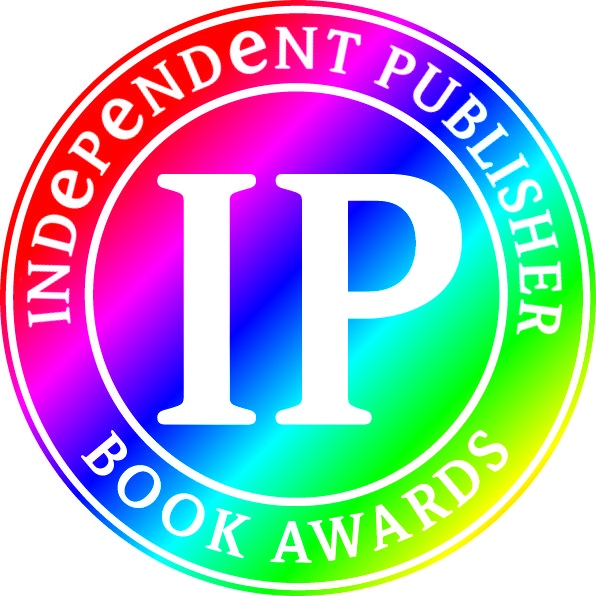 In honor of LGBT Pride Month, we're featuring the 2017 Independent Publisher Book Award-winning medalists that won in LGBT Fiction and LGBT Non-Fiction. Lesbian, Gay, Bisexual and Transgender Pride Month (LGBT Pride Month) is celebrated each year in June to honor the 1969 Stonewall riots in Manhattan. The following books cover a variety of topics and issues, organized by genre. Happy reading!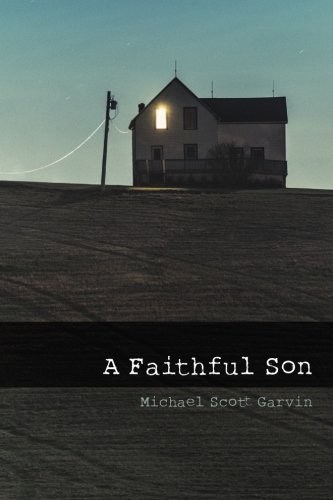 A Faithful Son, by Michael Scott Garvin (CreateSpace)
This captivating coming of age tale chronicles the life of Zach Nance, a young man struggling to find his place in an ever-shifting world and the zany cast of local characters who help him come to an understanding of himself and the secret he harbors. The small town of Durango, Colorado provides the rural backdrop for Garvin's masterful novel. A hunky traveling carnie, an eccentric gaggle of pious church spinsters, a flirty drag queen and Jesus Christ, himself, all make appearances within the pages of this endearing novel. After tragedy befalls the Nance's, Zach's close-knit family unravels. He vows to protect his beloved mother and sister from the fallout of his troubled father's choices -- forcing young Zach to redefine his loyalties, his faith and his own destiny. A beautiful and heartrending tale in the grand tradition of To Kill A Mockingbird and The Help. A Faithful Son captures life's bittersweet journey through lost innocence, sacrifice, and self-discovery, treating readers to a compassionate story of enduring hope.
Juliet Takes a Breath, by Gabby Rivera (Riverdale Avenue Books)
Juliet Milagros Palante is leaving the Bronx and headed to Portland, Oregon. She just came out to her family and isn't sure if her mom will ever speak to her again. But Juliet has a plan, sort of, one that's going to help her figure out this whole "Puerto Rican lesbian" thing. She's interning with the author of her favorite book: Harlowe Brisbane, the ultimate authority on feminism, women's bodies, and other gay-sounding stuff.
Will Juliet be able to figure out her life over the course of one magical summer? Is that even possible? Or is she running away from all the problems that seem too big to handle?
With more questions than answers, Juliet takes on Portland, Harlowe, and most importantly, herself.
The Pink Bus, by Christopher Kelly (Lethe Press)
A month before Election Day, the Democratic nominee for United States Senate in Texas - a gay reality television star named Patrick Francis Monaghan- takes to the stage to deliver a speech. Before the candidate can begin, he is shot twice in the stomach. As doctors work to save him, the reader is taken on a touching journey through the preceding forty years of Patrick's life. Through a tight and appealing cast of characters, we see Patrick navigate what it is to be a gay man- and a public figure - in our rapidly changing world.
Coping with Ash, by Michael Scott Curnes (Inkwater Press)
Ashton Taylor was a hypochondriac--justifiably so--with multiple and sometimes self-diagnosed issues that turned him into a bit of a misfortune teller. Always knowing he would die young-ish, and anticipating what would otherwise have been an unorganized and messy affair for others, he had thoughtfully left behind a step-by-step post-mortem plan. Choreographing circumstances and conveyors, Ash had arranged for his cremains to be distributed to the places he cherished in this world, by the people who meant the most to him--especially his patient and tolerant partner of the past twenty years, Rich Dreadfulwater.
Rich, who is known by his family as Limping Rabbit, on account of a childhood tumble from a moving pickup truck, is a Seattle-based Native American defense lawyer suddenly grappling with grief, his caseload, and the task of divvying up the four pounds of his ash-rendered boyfriend into nineteen pre-labeled black plastic 35mm film canisters.
Struggling with everything he's lost, he finds himself coping with a whole lot more than his partner's ashes. In honoring the final wishes of the man he never imagined he could live without, the mourning lawyer embarks on a quest to find his Inner Indian ... and the destiny that has always been his birthright to seize.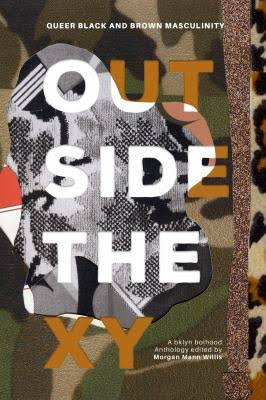 Outside the XY: Queer Black and Brown Masculinity, by Morgan Mann Willis (Riverdale Avenue Books)
Outside the XY: Queer Black and Brown Masculinity is an anthology of more than 50 stories, memories, poems, ideas, essays and letters--all examining what it looks like, feels like, and is like to inhabit masculinity outside of cisgendered manhood as people of color in the world. Read these passionate, complex autobiographical glimpses into the many layers of identity as the authors offer olive branches to old and new lovers.
This anthology is designed to be uplifting, as it considers and explores our masculine identities as non cis-gendered males, or those traditionally born with the "XY" chromosome. It is a radical act of self-love and affirmation. Outside the XY is a labor of love.
Queering Sexual Violence: Radical Voices from Within the Anti-Violence Movement, by Jennifer Patterson (Riverdale Avenue Books)
Often pushed to the margins, queer, transgender and gender non-conforming survivors have been organizing in anti-violence work since the birth of the movement. Queering Sexual Violence: Radical Voices from Within the Anti-Violence Movement locates them at the center of the anti-violence movement and creates a space for their voices to be heard. Moving beyond dominant narratives and the traditional "violence against women" framework, the book is multi-gendered, multi-racial and multi-layered.
This thirty-seven piece collection disrupts the mainstream conversations about sexual violence and connects them to disability justice, sex worker rights, healing justice, racial justice, gender self-determination, queer & trans liberation and prison industrial complex abolition through reflections, personal narrative, and strategies for resistance and healing. Where systems, institutions, families, communities and partners have failed them, this collection lifts them up, honors a multitude of lived experiences and shares the radical work that is being done outside mainstream anti-violence and the non-profit industrial complex.
Trans Voices: Becoming Who You Are, by Declan Henry (Jessica Kingsley Publishers)
Imagine what it must be like to feel you are a woman 'trapped' in a man's body. Or a man 'trapped' in a woman's body. And what happens if you decide to reject your birth gender and become a trans man or a trans woman?
Drawing on over one hundred interviews with individuals, this book is a compilation of the voices of those who have decided to undergo transition - both male-to-female and female-to-male. The book details the diverse experiences and challenges faced by those who transition, exploring a range of topics such as hormone treatments; reassignment surgeries; coming out; sex and sexuality; physical, emotional and mental health; transphobia; discrimination; and hate crime, as well as highlighting the lives of non-binary individuals and those who cross-dress to form a wider understanding of the varied ways in which people experience gender.
---
Comments
---