Feature
Coming this Month
Notable June Indie Book Releases
Each month, our staff chooses several notable books released from indie presses and hybrid publishers.
Check out our top picks for the best new releases from indie presses this June - a mix of fiction, non-fiction and children's.
Let us know of any new releases you are excited about in the comment section below.
Happy reading!
---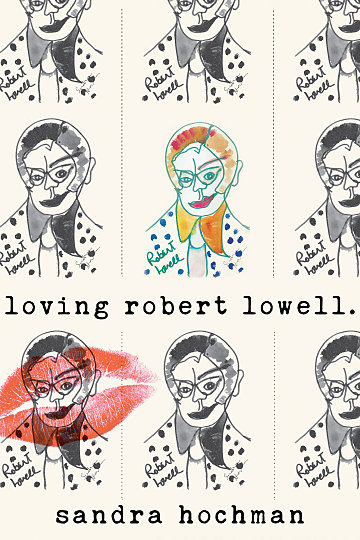 Loving Robert Lowell, by Sandra Hochman (Turner Publishing)
When asked in 1976 by a reporter from People Magazine if her first two novels were autobiographical, Sandra Hochman replied, "My real life is much more fabulous than the books. One day I plan to write about it―men, Paris and women's liberation. It will probably be called Unreal Life."
Hochman first met Pulitzer Prize-winning American poet Robert Lowell in 1961 at the Russian Tea Room in New York. She was to interview him for Encounter magazine. Hochman was twenty-five and had recently returned from Paris where she had lived with her husband for four years. They were now separated. Lowell was forty-three with plans to leave his wife. Hochman remembers it as the day that changed her life. The two poets fell in love instantly, and before the night was over, they had vowed to stay together forever. In Hochman's first literary work in almost forty years, she writes in startling detail about the torrid and ultimately doomed affair that would follow.
BIOGRAPHY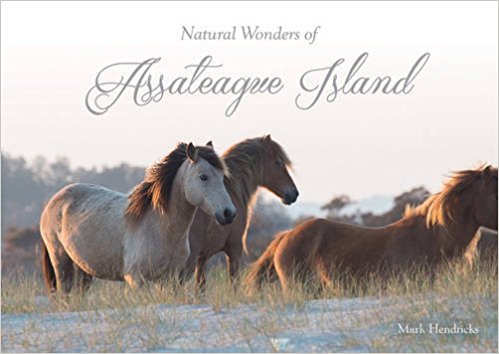 Natural Wonders of Assateague Island, by Mark Hendricks (Schiffer Publishing)
Assateague Island, primarily known for its population of wild horses and pristine beaches, is a magical place. Yet few people have experienced all of its natural wonders. Noted wildlife photographer Mark Hendricks has spent years exploring the barrier island and shares his passion for the area's incredible biodiversity in this stunning collection of more than 190 color pictures. Through his lens and words, he captures truly rare moments with some elusive creatures, including a river otter, snowy owl, black stallion, and the threatened piping plover. From the windswept beaches to inland forests and through all seasons, this personal journey is relatable to all who have visited, or wish to visit, this enchanted island off the coasts of both Maryland and Virginia.
PHOTOGRAPHY / PLANTS & ANIMALS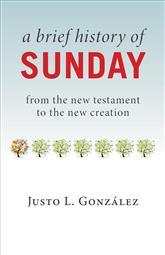 A Brief History of Sunday: From the New Testament to the New Creation, by Justo L. Gonzalez (Eerdmans)
In this accessible historical overview of Sunday, noted scholar Justo González tells the story of how and why Christians have worshiped on Sunday from the earliest days of the church to the present.
After discussing the views and practices relating to Sunday in the ancient church, González turns to Constantine and how his policies affected Sunday observances. He then recounts the long process, beginning in the Middle Ages and culminating with Puritanism, whereby Christians came to think of and strictly observe Sunday as the Sabbath. Finally, González looks at the current state of things, exploring especially how the explosive growth of the church in the Majority World has affected the observance of Sunday worldwide.
Readers of this book will rediscover the joy and excitement of Sunday as early Christians celebrated it and will find fresh, inspiring perspectives on Sunday amid our current culture of indifference and even hostility to Christianity.
RELIGION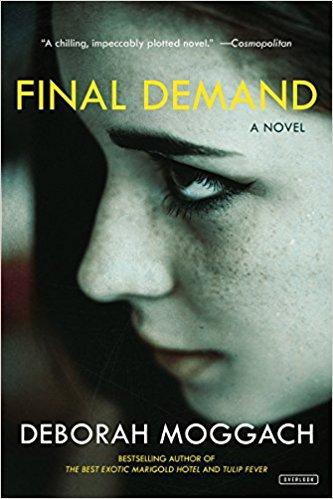 Final Demand, by Deborah Moggach (The Overlook Press)
Praised as "extraordinarily skillful" by award-winning writer Anita Brookner, Deborah Moggach has written an extremely powerful novel about the beautiful, bright, and ambitious Natalie, who should be doing something with her life. But instead, she's stuck in a dead-end job and instead of improving her place in the world by her own efforts, takes advantage of the honesty of those around her, ultimately leaving them damaged and broken. Of course she denies responsibility, even when confronted with undeniable evidence that she is involved.
So, when she sees a chance to change her life, she doesn't hesitate to take it, even if it's at the expense of someone else. After all, it's only a minor crime. Nobody's going to get hurt. But Natalie's actions actually do have unforeseen and tragic consequences, and the ultimate question is will she be capable to meet the final demand to own up to what she has done?
Emotionally taut and beautifully written, Final Demand is a cautionary tale about the battle between greed and love, and our own frailty in the face of temptation.
FICTION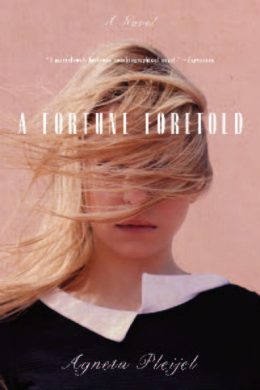 A Fortune Foretold, by Agneta Pleijel translated from the Swedish by Marlaine Delargy (Other Press)
The story takes place in the 1950s in the suburbs of Stockholm, in the university town of Lund, and the United States. Neta's childhood is dominated by geographical movements. She reads—books give word to the vagueness of existence—and is often busy thinking about the female sex, family, and the stupendous diversity of people in the world. Her dad, a mathematician, and her mom, a musician, are very different from each other. They are in constant conflict, but she loves them both.
Slowly she realizes that she's grown up in a lie. She must carefully tread through the war zone that her parents' marriage is increasingly turning into.
This is an insightful tale about the search for truth, morality, and a place of your own in the world.
FICTION
---
Comments
---