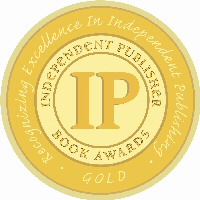 Congratulations and sincere thanks to the 2,400 independent authors and publishers who participated in the 2012 Independent Publisher Book Awards. The "IPPY" Awards, launched in 1996, are designed to bring increased recognition to the deserving but often unsung titles published by independent authors and publishers. Established as the first awards program open exclusively to independents, over 2,800 "IPPYs" have been awarded to authors and publishers around the world.
Independent Publisher on Instagram
Feature
Announcing the 2012 Independent Publisher Book Awards
Special awards recognize the daring spirit of independent authors and publishers
For 30 years our mission at Independent Publisher has been to recognize and encourage the work of publishers who exhibit the courage and creativity necessary to take chances, break new ground, and bring about change, not only to the world of publishing, but to our society. These medalists were chosen from our regular entries for exemplifying this daring spirit -- the book projects our judges found the most heartfelt, unique, outspoken and experimental among our 5,023 entries. All 12 of these books earned IPPY Award gold medals.
Congratulations to this year's Outstanding Books of the Year:
Most Original Concept

Homage to the Creative Spirit: The Paintings of Jenness Cortez, by Karen Rechnitzer Pope (AMI Publishers)
Best Book Arts Craftsmanship

Labyrinth Sublime: The Inside Passage, by Pat & Rosemarie Keough (Nahanni Productions)
Most Likely to Save the Planet (tie)

To the Arctic, by Florian Schulz (Braided River) and The Long Ride: The Record-Setting Journey by Horse Across the American Landscape, by Lucian Spataro Jr., Ph.D. (Green Rider LLC)
Independent Spirit Award

A Greater Monster, by David David Katzman (Bedhead Books)
Peacemaker of the Year

Answering Kennedy's Call: Pioneering the Peace Corps in the Philippines, edited by Parker W. Borg, Maureen J. Carroll, Patricia MacDermot Kasdan & Stephen W. Wells (Peace Corps Writers)
Most Progressive Health Book

Feed Your Brain, Lose Your Belly: A Brain Surgeon Reveals the Weight-Loss Secrets of the Brain Belly Connection, by Larry McCleary, MD (Greenleaf Book Group Press)
Independent Voice Award (tie)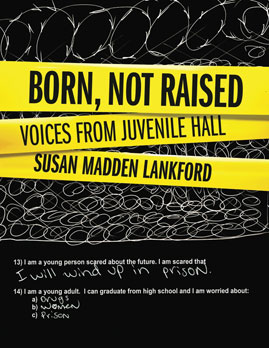 Opening Lines: The 2011 Girls Write Now Anthology, co-edited by Kirthana Ramisetti and Lena Roy (Girls Write Now) and Born, Not Raised: Voices from Juvenile Hall, by Susan Madden Lankford (Humane Exposures Publishing)
Most Outstanding Design

Alexander McQueen: Savage Beauty, by Andrew Bolton (The Metropolitan Museum of Art)
Freedom Fighter Award

Portraits of Service: Looking into the Faces of Veterans, by Robert H. Miller and Andrew Wakeford (Patton Publishing)
Outstanding E-Book Achievement

Wind Army: A Photographic Fantasy in Homage to War of the Worlds and the Birth of Science Fiction, by Jay Tyrrell (Jay Tyrrell Photography)


Back to IPPY 2012 results article.
---
Comments
---