The Illumination Awards are intended to celebrate and recognize the exemplary books produced by the ever-growing Christian branch of publishing and bookselling. A vast array of new titles is released from this thriving sector each year, bringing inspiration and answers to millions of readers exploring their faith.
A portion of the Illumination Awards entry fees will be donated to a worthy charitable organization to be chosen each year. This year, Jenkins Group has chosen Habitat for Humanity, "a nonprofit, ecumenical Christian housing organization building simple, decent, affordable housing in partnership with people in need."
Yes, books can change the world – especially books about faith, love and spiritual joy. The list of Illumination Award-winning books will both inspire readers and further the sales and marketing efforts of authors and publishers for years to come.
To learn more about the Illumination Book Awards, visit http://illuminationawards.com/or contact Jim Barnes, Awards Director: jimb@bookpublishing.com; 1.800.644.0133 x1011
Independent Publisher on Instagram
Feature
2015 Illumination Book Awards Results
Shining a Light on Exemplary Christian Books
Jenkins Group is proud to announce the winners of the Second Annual Illumination Book Awards. The awards are designed to honor and bring increased recognition to the year's best new titles written and published with a Christian worldview.
Below are the Illumination Book Awards results, listed by category.
Congratulations to all the winners!
---
1. Bible Study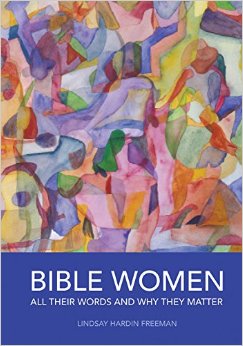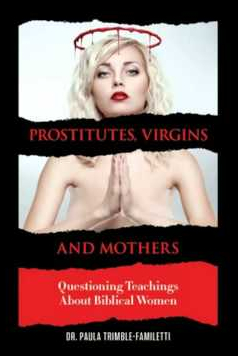 GOLD (tie): Bible Women: All Their Words and Why They Matter, by Lindsay Hardin Freeman (Forward Movement)
Prostitutes, Virgins and Mothers: Questioning Teachings About Biblical Women, by Dr. Paula Trimble-Familetti (Personhood Press)
SILVER (tie): James through the Eyes of Paul, by Donna Hughey (Resource Publications)
The Reformation Heritage KJV Study Bible, Edited by Dr. Joel R. Beeke (Reformation Heritage Books)
BRONZE: God, Me, and My Hula-Hoop: Finding Balance and Momentum in Your Walk with Christ, by Mary Riesberg (Crossbooks)
---
2. Christian Living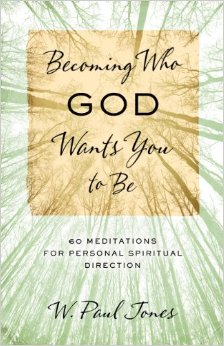 GOLD: Becoming Who God Wants You to Be: 60 Meditations for Personal Spiritual Direction, by W. Paul Jones (Upper Room Books)
SILVER (tie): Jesus Rode a Donkey: Why Millions of Christians Are Democrats, by Linda Seger, Th.D. (Haven Books)
Freestyle: Reflections on Faith, Family, Justice, and Pop Culture, by Michael W. Waters (Fresh Air Books)
BRONZE: The Art of Pacesetting Leadership: Keys to Gaining the Leading Advantage, by Dave Williams (Decapolis Publishing)
---
3. Devotional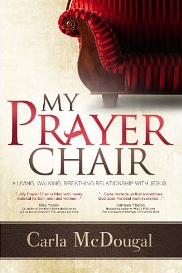 GOLD: My Prayer Chair: A Living, Walking, Breathing Relationship with Jesus, by Carla McDougal (Reflective Life Ministries)
SILVER: Afterglow: Encounters with the Light, by Angela Lee Ann Zieske; photographed by Encounters with Light Photography (Abundant Life Creative Endeavors & Northern Persona Photography)
BRONZE: Go to Joseph, by Michael O'Neill McGrath (World Library Publications)
---
4. Theology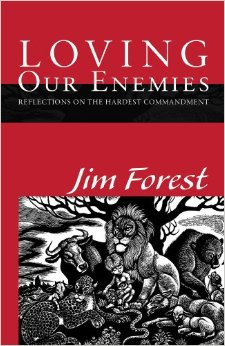 GOLD: Loving Our Enemies: Reflections on the Hardest Commandment, by Jim Forest (Orbis Books)
SILVER: The Hyper Grace Gospel, by Paul Ellis (KingsPress)
BRONZE: As We Forgive Those: How to Forgive Others, Ourselves and God, by Charles F. Finck (Liberty Cross Ministries)
---
5. Ministry/Mission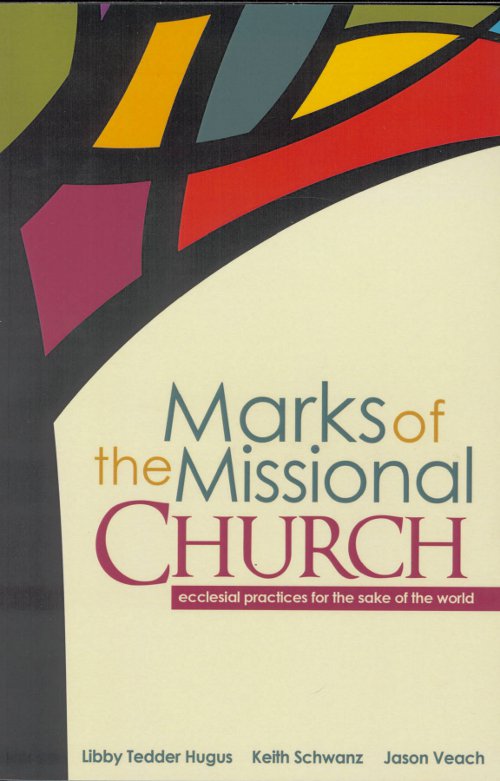 GOLD: Marks of the Missional Church: Ecclesial Practices for the Sake of the World, by Libby Tedder Hugus, Keith Schwanz, and Jason Veach (Storian Press)
SILVER: At the Edge of Life: Conversations When Death Is Near, by Richard L. Morgan (Upper Room Books)
BRONZE: The Peace Seeker: One Woman's Battle in the Church's War on Homosexuality, by Susan E. Gilmore (Peace Seeker Press)
---
6. Catholic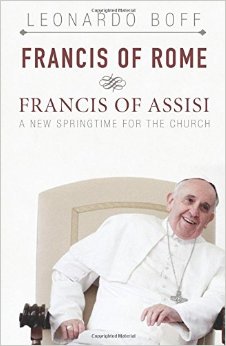 GOLD: Francis of Rome & Francis of Assisi: A New Springtime for the Church, by Leonardo Boff; translated by Dinah Livingstone (Orbis Books)
SILVER: Joan Chittister: Essential Writings, selected by Mary Lou Kownacki and Mary Hembrow Snyder (Orbis Books)
BRONZE: Clothed in Virtue: Assuming the Habits of St. Lucy Filippini, by Coleen Maddy (Blurb Inc.)
---
7. Education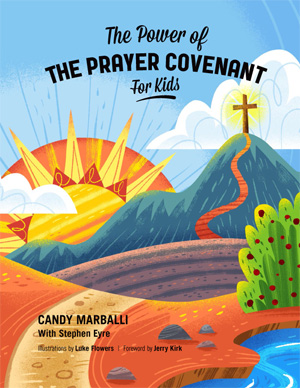 GOLD: The Power of the Prayer Covenant for Kids, by Candy Marballi with Stephen Eyre; illustrated by Luke Flowers (Sound Press)
SILVER: The Torchlighters Biography Series: Corrie ten Boom, by Kaylena Radcliff (The Christian History Institute)
BRONZE: Haverim: The Four Lost Levels of Study, by Paul Clayton Gibbs (Harris House Publishing)
---
8. Spirituality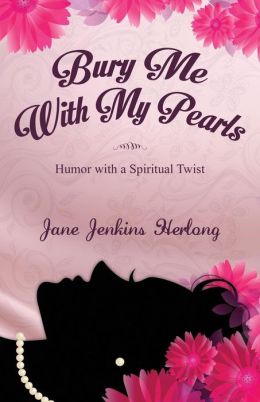 GOLD: Bury Me With My Pearls: Humor with a Spiritual Twist, by Jane Jenkins Herlong (Lighthouse Publishing of the Carolinas)
SILVER: The Spiritual Art of Raising Children with Disabilities, by Kathleen Deyer Bolduc (Judson Press)
BRONZE: Good Orderly Direction, by Ayin M. Adams, Ph.D. (Delane Publishing)
---
9. Self-Help/Recovery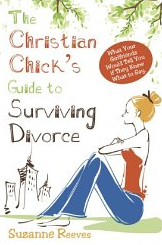 GOLD: The Christian Chick's Guide to Surviving Divorce – What Your Girlfriends Would Tell You if They Knew What to Say, by Suzanne Reeves (Lighthouse Publishing of the Carolinas)
SILVER: Walls of a Warrior: Conquering the Fears of Our Hearts, by Dawna Hetzler (DocUmeant Publishing)
BRONZE: Fear, Faith, and a Fistful of Chocolate: Wit and Wisdom for Sidestepping Life's Worries, by Debora M. Coty (Barbour Publishing)
---
10. Biography/Memoir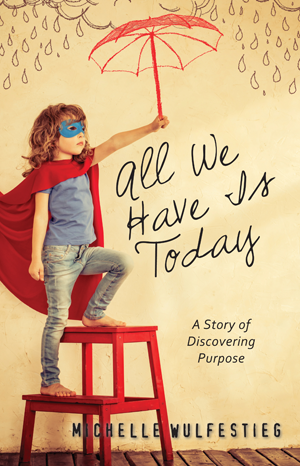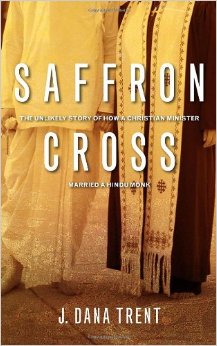 GOLD (tie): All We Have Is Today: A Story of Discovering Purpose, by Michelle Wulfestieg (CreateSpace)
Saffron Cross: The Unlikely Story of How a Christian Minister Married a Hindu Monk, by J. Dana Trent (Fresh Air Books)
SILVER:Your Love Pursues: A Memoir, by Jason Davis with Karen Koczwara (One One 7 Publishing)
BRONZE: In Borrowed Houses: A True Story of Love and Faith Amidst War in Lebanon, by Frances Fuller (WestBow Press)
---
11. Holiday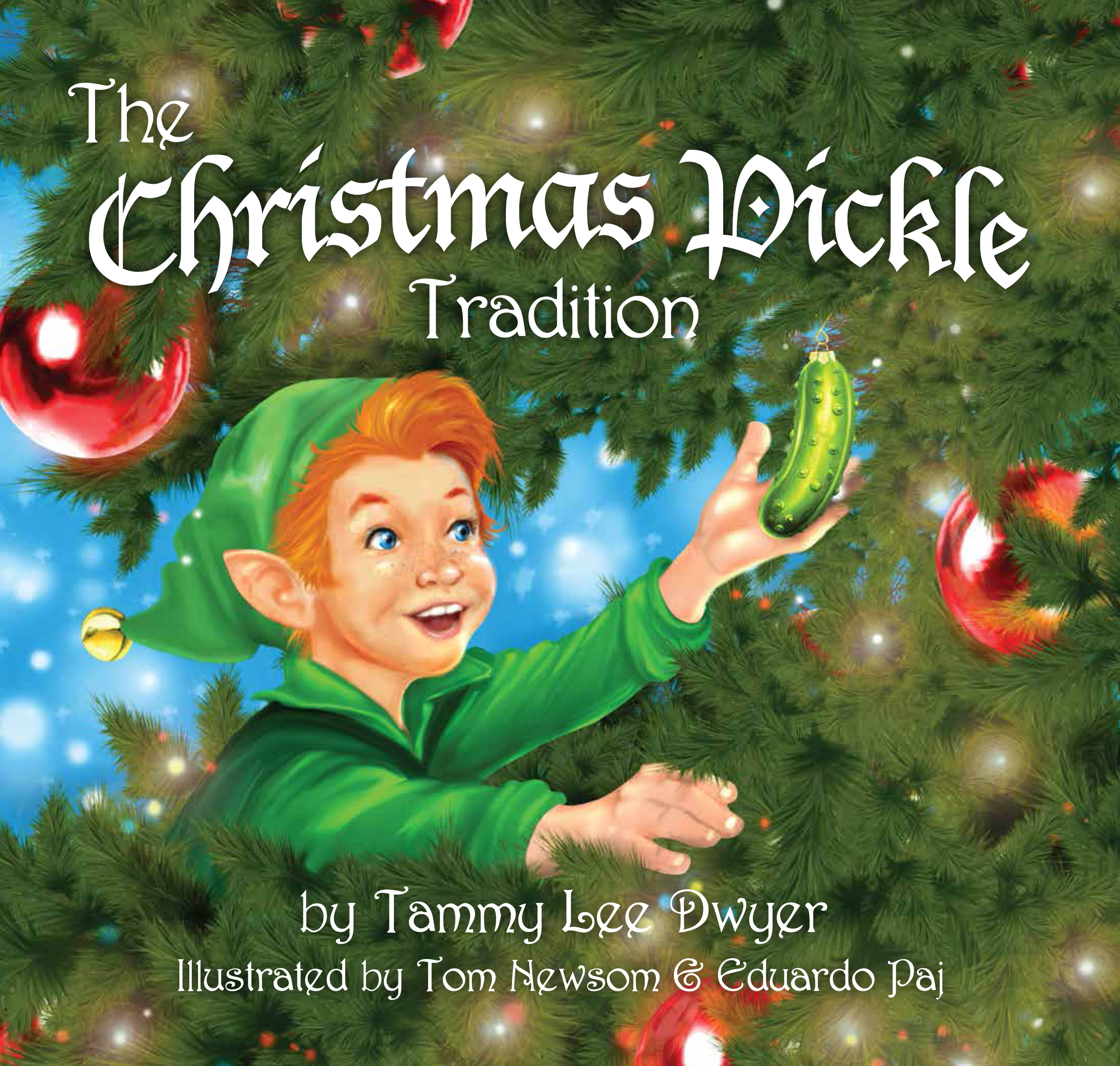 GOLD: The Christmas Pickle Tradition, by Tammy Lee Dwyer; illustrated by Tom Newsom & Eduardo Paj (The Christmas Pickle Tradition LLC)
SILVER: The Hope Tree, by Leann Smith; illustrated by Kip Richmond (Pine Tree Publishing)
BRONZE: The Other Side of Christmas, by Beth Gully (Self-Published)
---
12. Children's Picture Book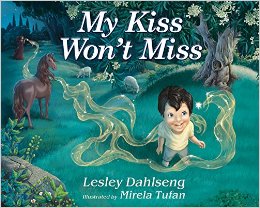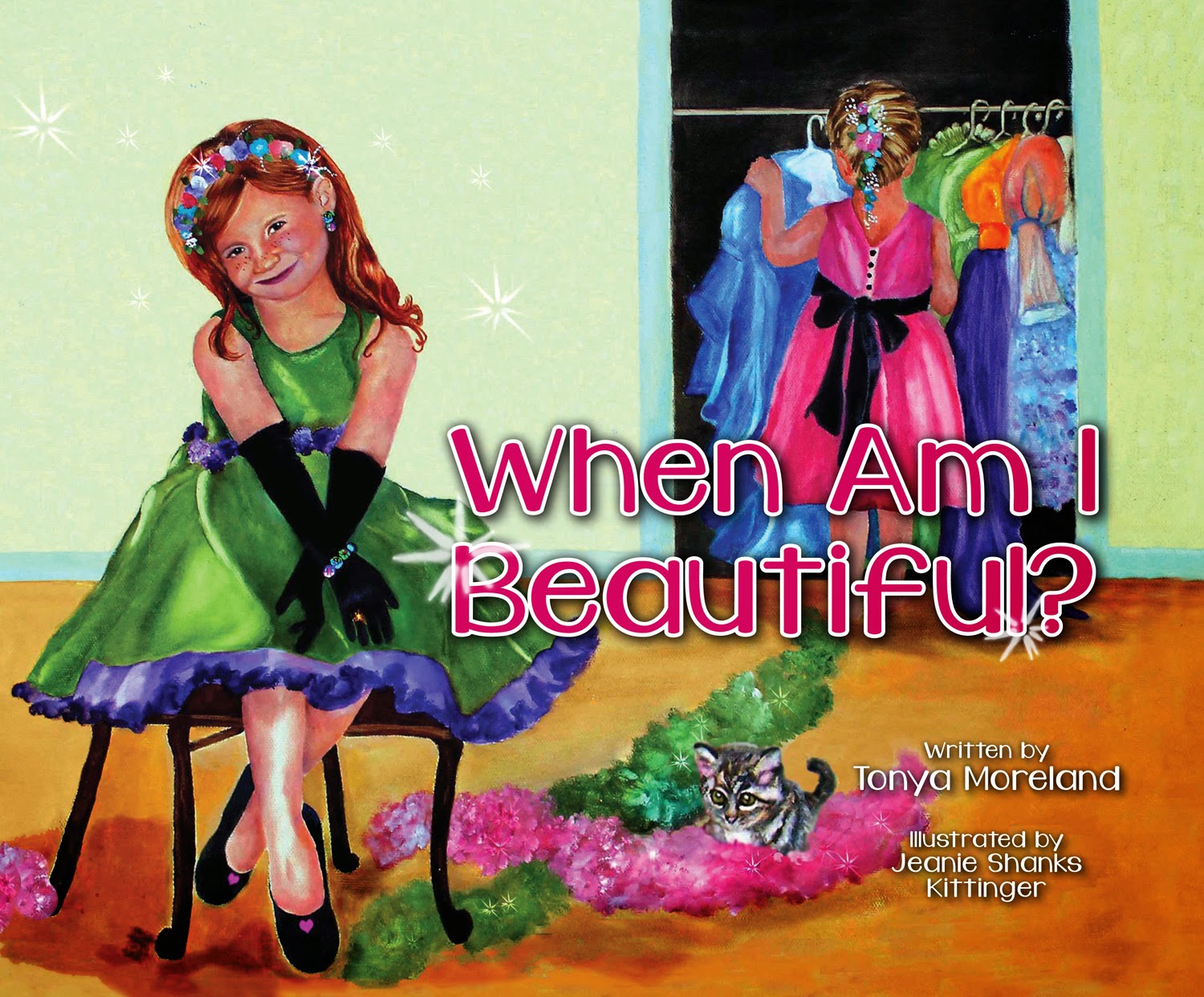 GOLD (tie): My Kiss Won't Miss, by Lesley Dahlseng; illustrated by Mirela Tufan (WhetWord Press)
When Am I Beautiful? by Tonya Moreland; illustrated by Jeanie Shanks Kittinger (Heart to Heart Publishing)
SILVER: The Prayer Shawl: Wrapped in God's Love, by Susan Fitzsimonds; illustrated Mary Gregg Byrne (Greater Purpose Press)
BRONZE: Sí Mama, Sí Papa, by Nancy Scalabroni; illustrated by Terri Kelleher (Mascot Books)
---
13. Juvenile/Young Adult Fiction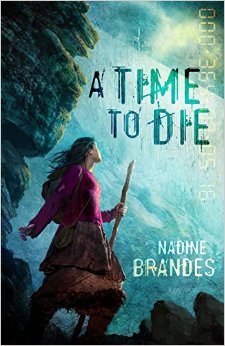 GOLD: A Time to Die, by Nadine Brandes (Enclave Publishing)
SILVER: Feathers & Trumpets: A Story of Hildegard of Bingen, by Joyce Ray; illustrated by Lisa Greenleaf (Apprentice Shop Books)
BRONZE: Isabella's Libretto, by Kimberly Cross Teter (Excalibur Press)
---
14. General Fiction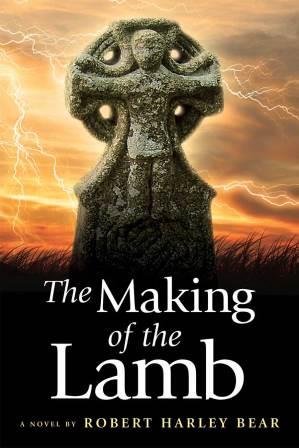 GOLD: The Making of the Lamb, by Robert Harley Bear (Eirth Publications)
SILVER (tie): Lamb's Creek: A Tennessee Community that Spurned Slavery and Survived the Bloodshed of the Civil War, by Don Miller (Dog Pound Press)
Chasing 120: The Story of Food, Faith, Fraud, and the Pursuit of Longevity, by Monte Wolverton (Plain Truth Ministries)
BRONZE: Comes the End, by William Creed (23 House Publishing)
---
15. Inspirational/Romance Fiction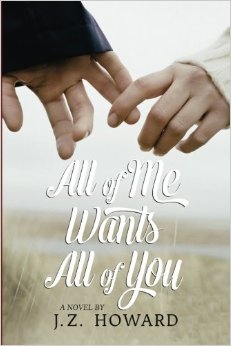 GOLD:All of Me Wants All of You, by J.Z. Howard (ALL4U)
SILVER: The Passage of Zoe Fuller, by Debbie Corum (Charlie Dawg Press)
BRONZE: Piper in Crisis, by Beverly R. Fox (Essence Publishing)
---
16. Keepsake/Gift/Specialty Bible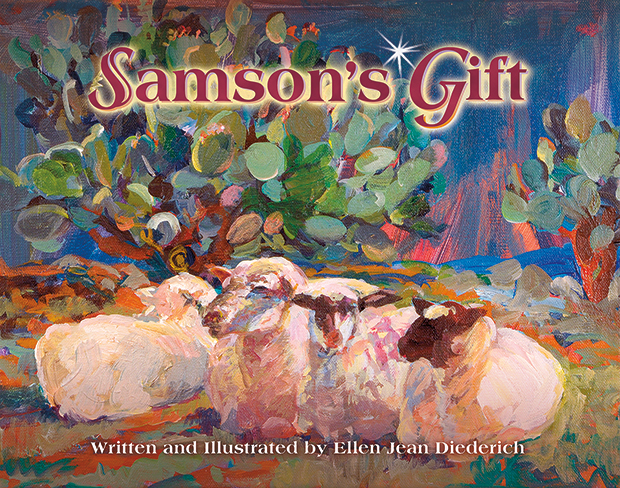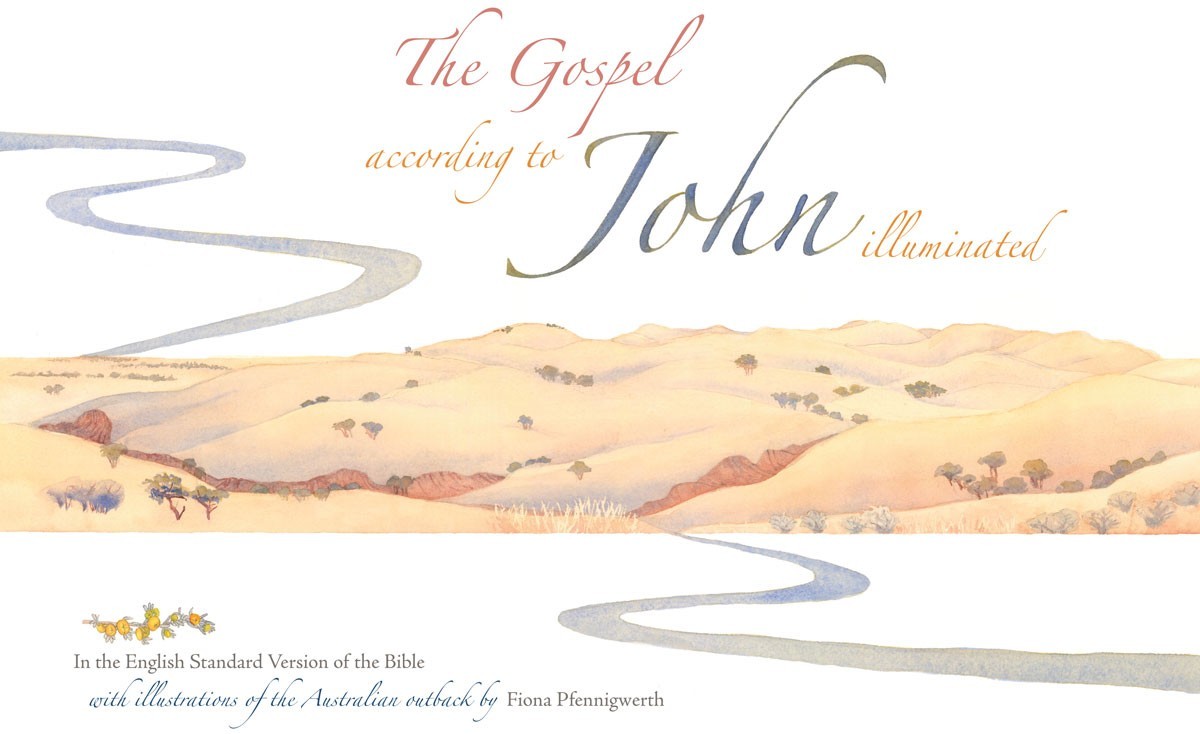 GOLD (tie): Samson's Gift, written and illustrated by Ellen Jean Diederich (Givinity Press)
The Gospel According to John Illuminated, illustrated by Fiona Pfennigwerth (Self-Published)
SILVER: Where Did the Day Go? by Gwendolyn Reasoner; illustrated by Loretta Shadow Owens (In His Shadow Press)
BRONZE: Letters to Lindsey, by Terri Brady (Obstaclés Press)
---
17. Ebook Non-Fiction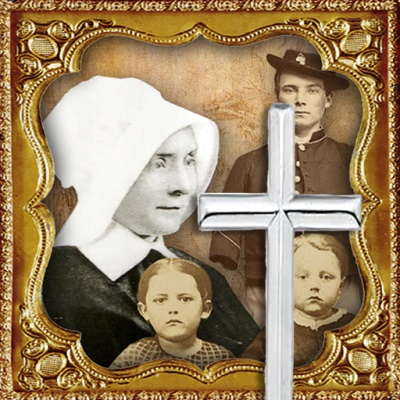 GOLD: Civil War Truce, by Marie Davis and Margaret Hultz (Davis Studio)
SILVER: Instigators of the Apocalypse: How Those with False Interpretations of the Book of Revelation Influenced Wars and Revolutions in the History of Western Civilization, by Kevin Timothy O'Kane (Self-Published)
BRONZE: A Lady in France, by Jennie Goutet (CreateSpace)
---
18. Ebook Fiction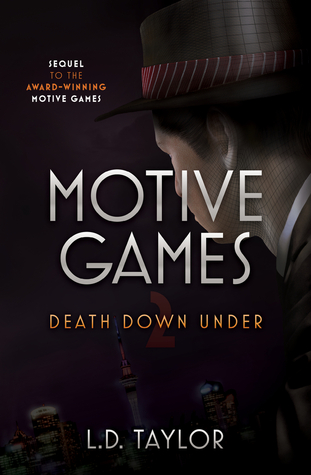 GOLD: Motive Games: Death Down Under, by LD Taylor (Rhiza Press)
SILVER: A Christmas Homecoming, by MaryAnn Diorio (Pelican Ventures Book Group)
BRONZE: Redeeming Grace, by Ward Tanneberg (Lighthouse Publishing of the Carolinas)
---
2015 Enduring Light Medals
Christian Thought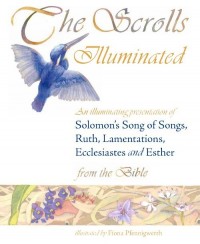 GOLD: The Scrolls Illuminated: An Illuminating Presentation of Solomon's Song of Songs, Ruth, Lamentations, Ecclesiastes and Esther from the Bible, by Fiona Pfennigwerth (Self-Published)
SILVER: Reconcilable Differences: Two Friends Debate God's Roles for Women, by Nancy Parker Brummett and Alice Scott-Ferguson (Life Journey)
BRONZE: Our Daily Bread, by Francisco Candido Xavier (EDICEI of America)
---
Devotional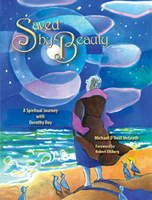 GOLD: Saved by Beauty: A Spiritual Journey with Dorothy Day, by Michael O'Neill McGrath (World Library Publications)
SILVER: The Hope of Glory: A Devotional Guide for Older Adults, by Nancy Parker Brummett (Lighthouse Publishing of the Carolinas)
BRONZE: Great Expectations: An Adoption Story and Devotional, by Meta Wohlrabe Nelson (Crosslink Publishing)
---
Inspirational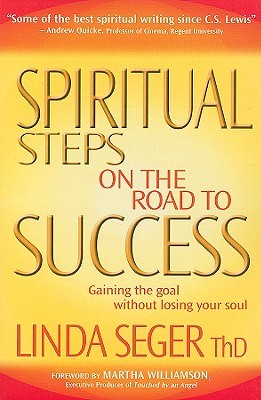 GOLD: Spiritual Steps on the Road to Success: Gaining the Goal Without Losing Your Soul, by Linda Seger, Th.D. (Monarch Books)
SILVER: The Reluctant Donor, by Suzanne F. Ruff (Beaver's Pond Press)
BRONZE (tie): No Matter What, It's a Good Day When: Finding Blessings in Difficult Days, by Robbi Cary; photography by Patricia Hunter (Hilltop House Publishing)
Madness, Miracles, Millions, by Joseph Semprevivo and Larry Semprevivo (Tate Publishing)
---
Christian Fiction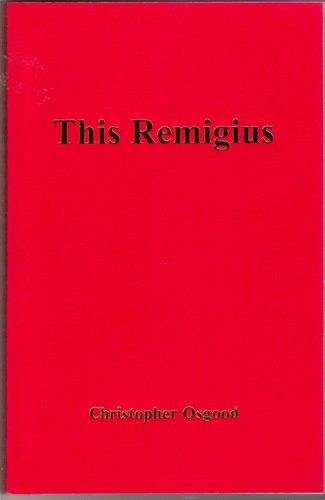 GOLD: This Remigius, by Christopher Osgood (Maverick Publications)
SILVER: A Seed for the Harvest, by Greg M. Dodd (Harvest Chronicles)
BRONZE: The Midnight Saint, by Mitchel Whitington (23 House Publishing)
---
Christian Children's Book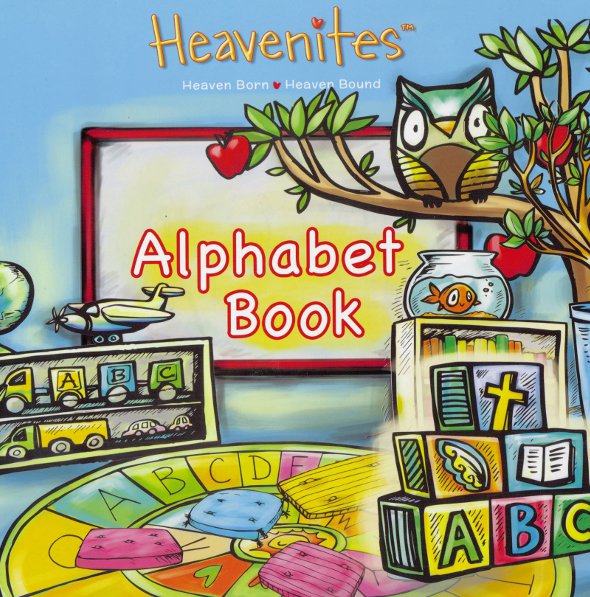 GOLD: Heavenites: Alphabet Book, by Shauna Collison; illustrated by Christen Cushing (Revelation Products)
SILVER: The Saints Are Watching Over Me, by Joe Klinker (Tiny Saints)
BRONZE: Little Dove, by Marion W. Richardson (Self-Published)
---
Comments
---