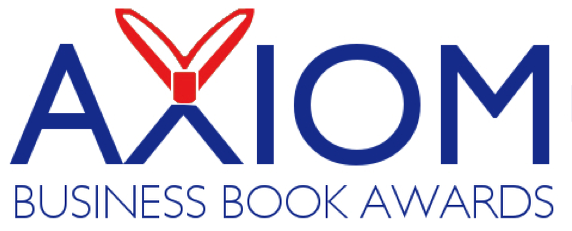 Whether to investigate a new career or to decipher your 401-K, these Axiom Business Book Award-winning books cover a breadth of subject matter and business topics to help readers learn, see, and work differently to improve their careers and businesses. The awards offer a platform for today's leading business voices to bring knowledge and confidence to the business book reading public.
We need cutting-edge, award-winning business books to educate and inform ourselves about how the financial meltdown happened, how to keep the recovery moving, and how to keep it from happening again. As it says on the Axiom Award medals, "Laurus Lego Erudito," or "Success Through Knowledge."
"With so many large companies currently downsizing, there's a more entrepreneurial climate in the business world today," says Jenkins. "All kinds of new enterprises are being created by some very talented people, and they keep up on the latest trends and new ideas through reading."
Independent Publisher on Instagram
2015 Axiom Business Book Awards Press Page
Jenkins Group is proud to announce the winners of the 8th annual Axiom Business Book Awards. These gold, silver and bronze medal-winning books make up an incredible reading list - an informative and entertaining list that represents a wide range of business topics, created by a diverse collection of authors and publishers.
Below is the official 2015 Axiom Awards press release that went out to the business and publishing media after the announcement, followed by important links and other info. Thanks to all participants for supporting the Axiom Business Book Awards!
---
FOR IMMEDIATE RELEASE
2015 Axiom Business Book Award Winners Announced
Medalists Explore Business Innovation and Achieving Work-Life Balance
(Traverse City, MI, Mar. 24, 2015) Much of today's worldwide economic outlook focuses on "emerging markets" such as China and India, where growing populations and prosperity are helping lead the world out of recession. At the same time, according to United Nations statistics, more people in India have access to cell phones than they have to working toilets! How does a savvy business person sort out these confusing trends? By reading award-winning business books!
Jenkins Group is proud to announce the results of the eighth annual Axiom Business Book Awards, honoring the best business books published during the past year. The winning books epitomize the Axiom Award motto, "Success through Knowledge," by offering the latest business information and tools. We all want to do better business, and the Axiom medalists help business people young and old succeed in a fast-changing world. See the complete listing online at http://www.independentpublisher.com/article.php?page=1920.
Of this year's 74 Axiom Award-winning titles, a record-setting nine of them came from Harvard Business Review Press, and two of those books epitomize the most prominent themes among this year's entries: "Innovating for the Future" and "Balancing Work and Life." In Collective Genius: The Art and Practice of Leading Innovation, the authors describe how Pixar Studios meets the challenge of collective innovation each time they make a movie: "(They) create a coherent work of singular collective genius from the diverse slices of genius brought to the work by all the individuals involved. This is what all innovative organizations are able to do well, over and over."
For his book, Leading the Life You Want, author Stewart D. Friedman interviewed Bruce Springsteen, whose strength as a business leader might not resonate until you remember his nickname, "The Boss." The key to his leadership success "is his thirst for useful knowledge and his desire to change the world – to create something new that makes things better – and to change himself." A rock star who admits using psychotherapy? "His pursuit of self-knowledge through counseling turned him into a role model, destigmatizing it and opening doors for people, especially men, who might not otherwise seek help."
Not all of the Axiom Award medalists came from university presses or New York publishers. Many winners were self-published, and independent publishers of various sizes won medals representing 21 U.S. states, two Canadian provinces, and four countries overseas. Women are also well-represented, with 16 of the winning books written or co-written by female authors.
See the complete listing online at http://www.independentpublisher.com/article.php?page=1920.
"Today's leaders must always keep learning and growing. This year's Axiom Award-winning books tackle the world's most pressing business issues, with the latest ideas from the best business minds," said company founder Jerrold Jenkins. "These awards are meant to bring great books and great business people together."
Learn more about the Axiom Awards at http://www.axiomawards.com.
- END -
---
IMPORTANT AXIOM AWARD LINKS
Axiom Awards Program (PDF):
http://axiomawards.com/2015Axiom_Awards_Program.pdf
Axiom Awards merchandise page:
http://www.jenkinsgroupinc.com/store/index.php?p=catalog&parent=3&pg=1
- Seals are available in rolls of 250 and 1000
-You may order additional certificates with customized wording.
-Hi-res versions of the seal artwork are available for reproducing on book covers and promotional materials
Axiom Awards logo artwork:
http://www.independentpublisher.com/includes/axiom1.jpg
Axiom Gold medal lo-res artwork:
http://www.independentpublisher.com/includes/axiomgold.jpg
Axiom Silver lo-res artwork:
http://www.independentpublisher.com/includes/axiomsilver.jpg
Axiom Bronze lo-res artwork:
http://www.independentpublisher.com/includes/axiombronze.jpg
Axiom Bookstore:
http://www.independentpublisher.com/article.php?page=1929
Axiom Ceremony Photos:
https://www.flickr.com/photos/132949138@N02/sets/72157653434775470
---
Axiom Award Blurbs
"The Axiom Business Book Awards are intended to bring increased recognition to exemplary business books and their creators, with the understanding that business people are a very well-read and informed segment of the population, eager to learn about great new books that will inspire and inform them, and help them improve their careers and businesses."
"The Axiom Awards are presented by Jenkins Group, a Michigan-based book publishing and marketing services company that has operated the popular Independent Publisher Book Awards contest since 1996. Founder Jerrold R. Jenkins is the author of three books on the business of publishing: Inside the Bestsellers, Publish To Win, and The Independent Publisher: How to Build and Promote Your Best-Selling Book."
---
---
Comments
---