Whether to investigate a new career or to decipher your 401-K, these Axiom Business Book Award-winning books cover a breadth of subject matter and business topics to help readers learn, see, and work differently to improve their careers and businesses. The awards offer a platform for today's leading business voices to bring knowledge and confidence to the business book reading public.
We need cutting-edge, award-winning business books to educate and inform ourselves about how the financial meltdown happened, how to keep the recovery moving, and how to keep it from happening again. As it says on the Axiom Award medals, "Laurus Lego Erudito," or "Success Through Knowledge."
"With so many large companies currently downsizing, there's a more entrepreneurial climate in the business world today," says Jenkins. "All kinds of new enterprises are being created by some very talented people, and they keep up on the latest trends and new ideas through reading. These awards are meant to bring great books and great business people together."
Independent Publisher on Instagram
Feature
Announcing the 2016 Axiom Business Book Awards Results
Recognizing and Promoting the World's Best Business Titles
Congratulations to the medalists in the 2016 Axiom Business Book Awards!
In August of 2007, Jenkins Group launched the Axiom Awards, "designed to honor the year's best business books and their authors and publishers." Now, nine years later, we announce the winners of the ninth annual, 2016 Axiom Business Book Awards, honoring the year's best business books, their authors, and publishers.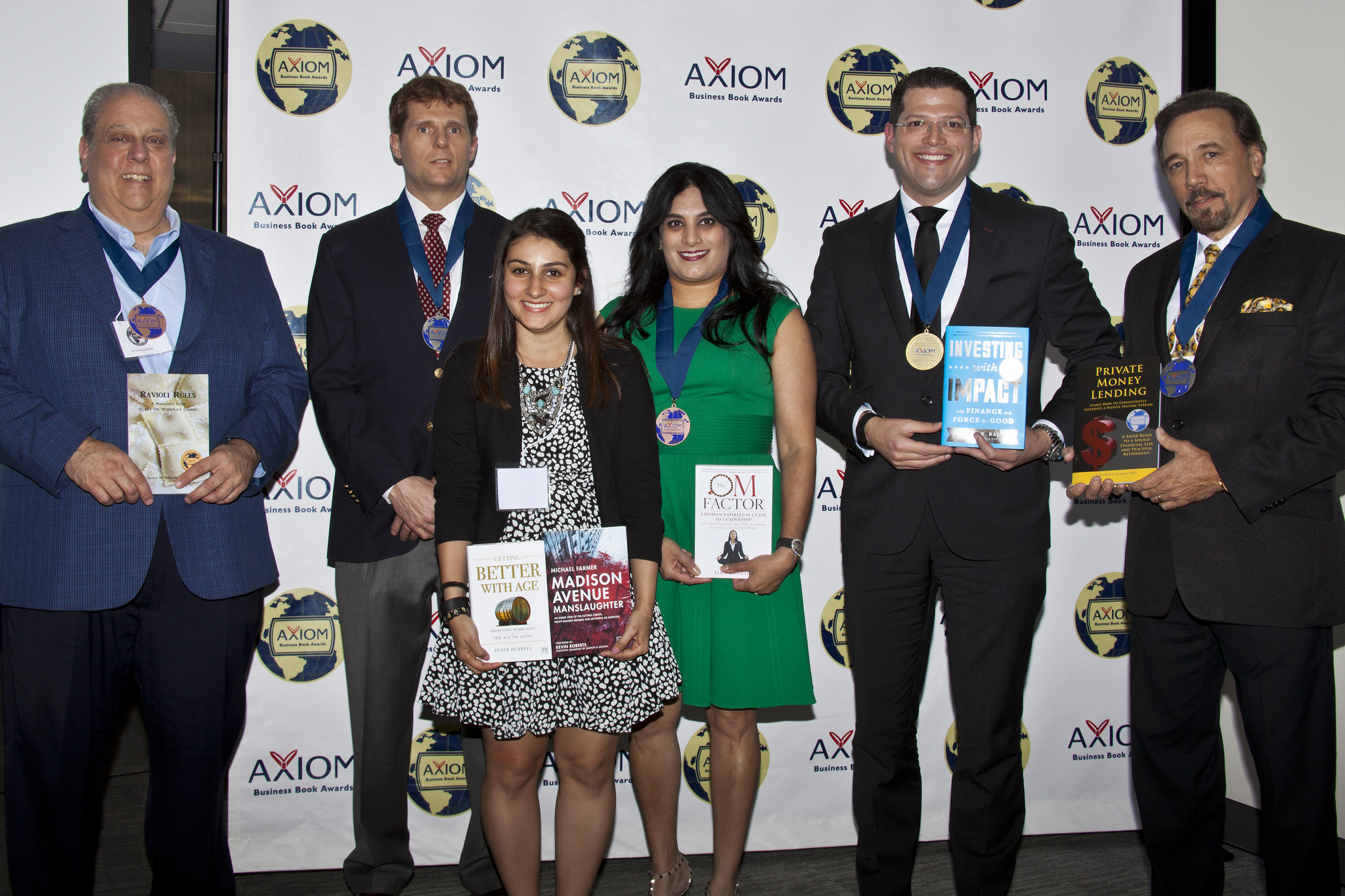 The 76 medals went to publishers and authors representing 17 U.S. states; 2 Canadian provinces; and United Kingdom and Switzerland.
The Axiom Business Book Awards are intended to bring increased recognition to exemplary business books and their creators, with the understanding that business people are an information-hungry segment of the population, eager to learn about great new books that will inspire them and help them improve their careers and businesses.
Thanks to all for your participation and congratulations to the medalists!
To view the results as a PDF, click here.
---
2016 AXIOM BUSINESS BOOK AWARDS RESULTS
1. Business Theory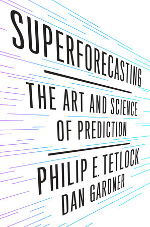 GOLD: Superforecasting: The Art and Science of Prediction, by Philip E. Tetlock & Dan Gardner (Penguin-Crown)
SILVER: A Crowdfunder's Strategy Guide: Build a Better Business by Building Community, by Jamey Stegmaier (Berrett-Koehler Publishers)
BRONZE: Finance Your Own Business: Get on the Financing Fast Track, by Garrett Sutton & Gerri Detweiler (Success DNA, Inc)
---
2. Business Commentary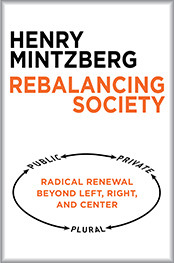 GOLD: Rebalancing Society: Radical Renewal Beyond Left, Right, and Center, by Henry Mintzberg (Berrett-Koehler Publishers)
SILVER: Getting Beyond Better: How Social Entrepreneurship Works, by Roger L. Martin and Sally R. Osberg (Harvard Business Review Press)
BRONZE: Hidden Solutions All Around You: Why Some People Can See Them and Some Can't, by Daniel R. Castro (Beartooth Press)
---
3. Economics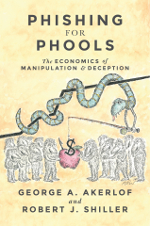 GOLD: Phishing for Phools: The Economics of Manipulation and Deception, by George A. Akerlof & Robert J. Shiller (Princeton University Press)
SILVER: Remix Strategy: The Three Laws of Business Combinations, by Benjamin Gomes-Casseres (Harvard Business Review Press)
BRONZE: American Mojo: Lost and Found Restoring our Middle Class Before the World Blows, by Peter D. Kiernan (Turner Publishing)
---
4. Career (job search, career advancement)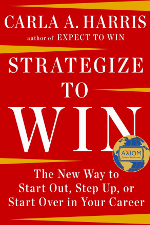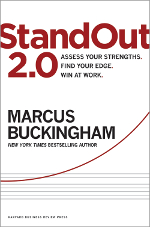 GOLD (tie): Strategize to Win: The New Way to Start Out, Step Up, or Start Over in Your Career, by Carla A. Harris (Hudson Street Press)
Standout 2.0: Assess Your Strengths. Find Your Edge. Win at Work. by Marcus Buckingham (Harvard Business Review Press)
SILVER (tie): The Strategic Career: Let Business Principles Guide You, by Bill Barnett (Stanford Business Books)
Pedigree: How Elite Students Get Elite Jobs, by Lauren A. Rivera (Princeton University Press)
BRONZE: Creating Career Success: A Flexible Plan for the World of Work, by Francine Fabricant, Jennifer Miller, and Debra J. Stark (Wadsworth, Cengage Learning)
---
5. Sales (sales skills, negotiating, closing)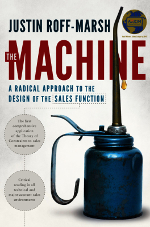 GOLD: The Machine: A Radical Approach to the Design of the Sales Function, by Justin Roff-Marsh (Greenleaf Book Group)
SILVER: The Sell: The Secrets of Selling Anything to Anyone, by Fredrik Eklund (Avery)
BRONZE: More Than a Showroom: Strategies for Winning Back Online Shoppers, by Daniel G. Bachrach, PhD, Jessica Ogilvie, Adam Rapp, PhD, and Joe Calamusa IV (Palgrave Macmillan)
---
6. Leadership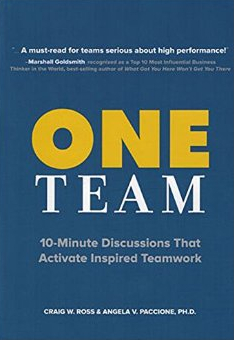 GOLD (tie): One Team: 10-Minute Discussions That Activate Inspired Teamwork, by Craig W. Ross & Angela V. Paccione, Ph.D. (Verus Global Leadership Press)
Return on Character: The Real Reason Leaders and Their Companies Win, by Fred Kiel (Harvard Business Review Press)
SILVER: Act Like a Leader, Think Like a Leader, by Herminia Ibarra (Harvard Business Review Press)
BRONZE: Winning Minds: Secrets from the Language of Leadership, by Simon Lancaster (Palgrave Macmillan)
---
7. Networking (social networking, communication skills)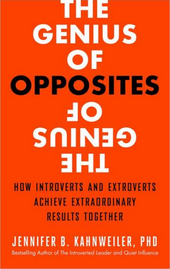 GOLD: The Genius of Opposites: How Introverts and Extroverts Achieve Extraordinary Results Together, by Jennifer B. Kahnweiler, PhD (Berrett-Koehler Publishers)
SILVER: Message Not Received: Why Business Communication Is Broken and How to Fix It, by Phil Simon (Wiley)
BRONZE: Got Your Attention?: How to Create Intrigue and Connect with Anyone, by Sam Horn (Berrett-Koehler Publishers)
---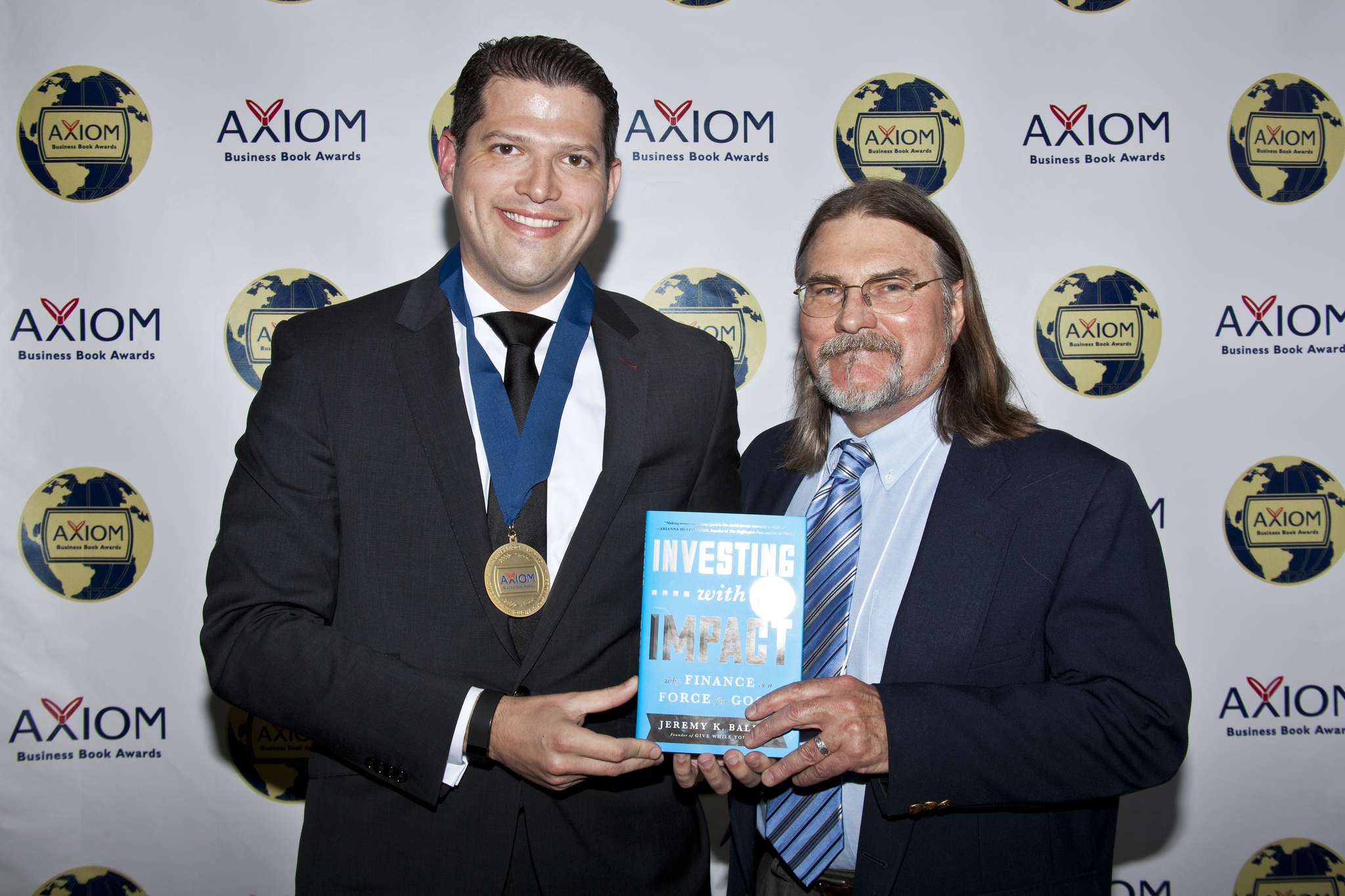 8. Business Ethics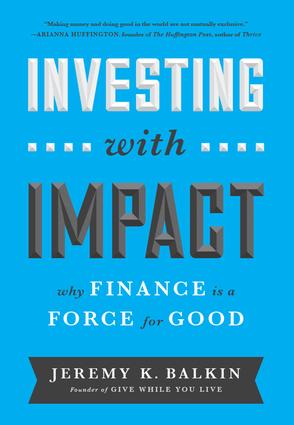 GOLD: Investing with Impact: Why Finance Is a Force for Good, by Jeremy K. Balkin (Bibliomotion)
SILVER: Unaccountable: Truth and Lies on Parliament Hill, by Kevin Page (Penguin Random House)
BRONZE (tie): Sports Matters: Leadership, Power, and the Quest for Respect in Sports, by Kenneth L. Shropshire (Wharton Digital Press)
Intelligent Disobedience: Doing Right When What You're Told to Do Is Wrong, by Ira Chaleff (Berrett-Koehler Publishers)
---
9. Operations Management / Lean / Continuous Improvement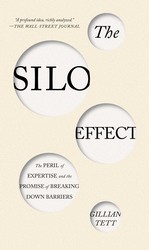 GOLD: The Silo Effect: The Peril of Expertise and the Promise of Breaking Down Barriers, by Gillian Tett (Simon & Schuster)
SILVER: The Customer Service Revolution: Overthrow Conventional Business, Inspire Employees, and Change the World, by John R. DiJulius III (Greenleaf Book Group)
BRONZE: The Process Matters: Engaging and Equipping People for Success, by Joel Brockner (Princeton University Press)
---
10. Human Resources / Employee Training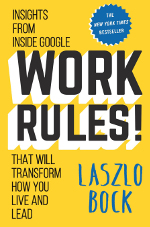 GOLD: Work Rules! Insights from Inside Google That Will Transform How You Live and Lead, by Laszlo Bock (Twelve / Hachette Book Group)
SILVER: Hello Stay Interviews, Goodbye Talent Loss: A Manager's Playbook, by Beverly Kaye and Sharon Jordan-Evans (Berrett-Koehler Publishers)
BRONZE: Demystifying Talent Management: Unleash People's Potential to Deliver Superior Results, by Kimberly Janson (Maven House)
---
11. Entrepreneurship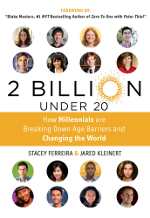 GOLD: 2 Billion Under 20: How Millennials Are Breaking Down Age Barriers and Changing the World, by Stacey Ferreira & Jared Kleinert (St. Martin's Press)
SILVER: Bold: How to Go Big, Create Wealth, and Impact the World, by Peter H. Diamandis and Steven Kotler (Simon & Schuster)
BRONZE (tie): Content Inc.: How Entrepreneurs Use Content to Build Massive Audiences and Create Radically Successful Businesses, by Joe Pulizzi (McGraw Hill Education)
If You Really Want to Change the World, by Henry Kressel and Norman Winarsky (Harvard Business Review Press)
---
12. Philanthropy / Nonprofit / Sustainability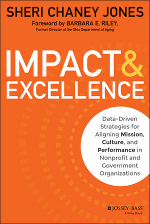 GOLD: Impact & Excellence: Data-Driven Strategies for Aligning Mission, Culture, and Performance in Nonprofit and Government Organizations, by Sheri Chaney Jones (Jossey-Bass)
SILVER: More Than Money: Five Forms of Capital to Create Wealth and Eliminate Poverty, by Paul C. Godfrey (Stanford Business Books)
BRONZE (tie): Let There Be Water: Israel's Solution for a Water-Starved World, by Seth M. Siegel (Thomas Dunne Books / St. Martin's Press)
Thriving in the Future: A Responsible Leader's Guide to Sustainability, by Allen Morrison and Heidi Strebel (IMD International)
---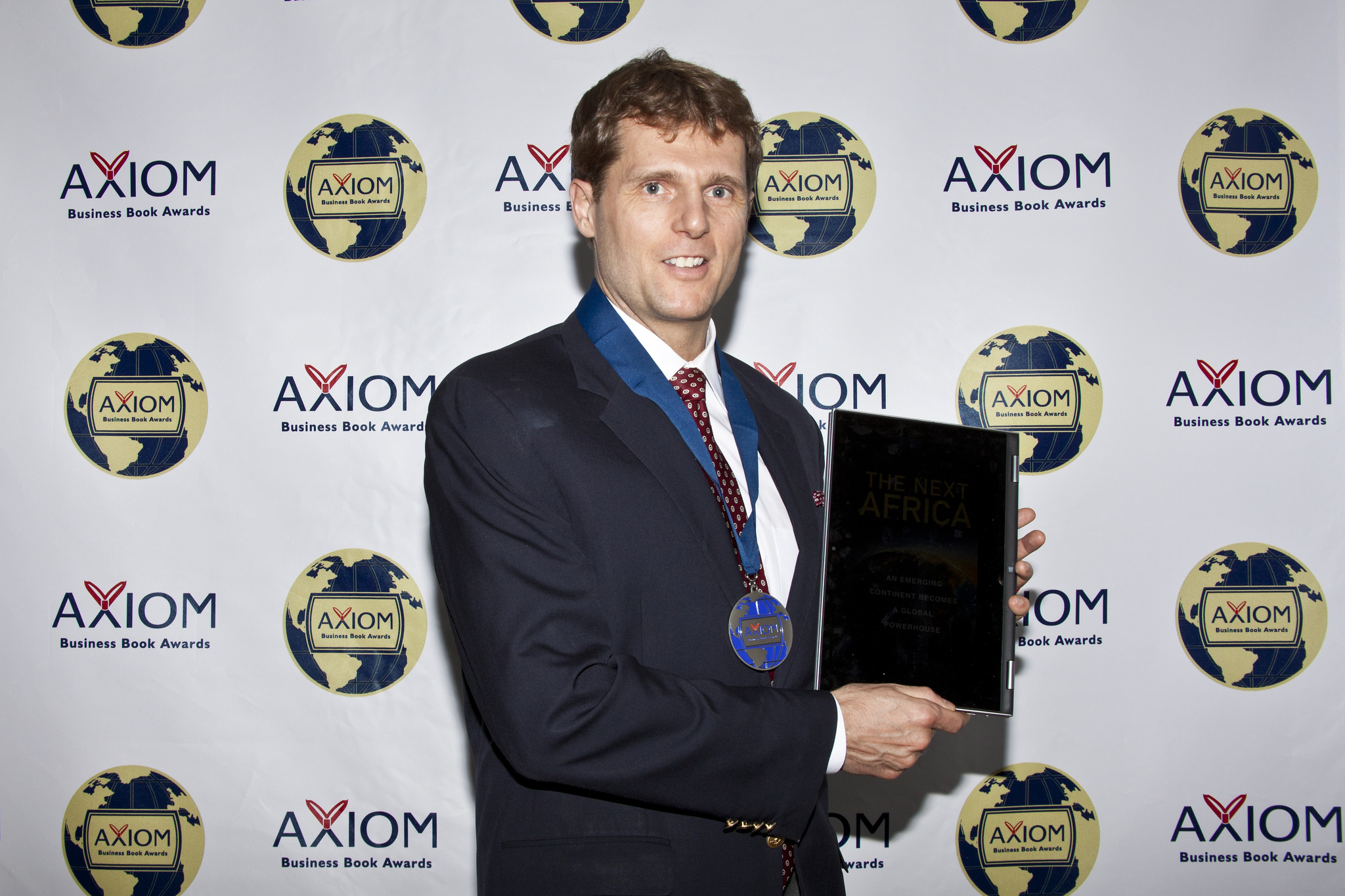 13. International Business / Globalization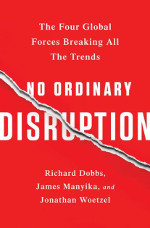 GOLD: No Ordinary Disruption: The Four Global Forces Breaking All the Trends, by Richard Dobbs, James Manyika, and Jonathan Woetzel (PublicAffairs)
SILVER: The Next Africa: An Emerging Continent Becomes a Global Powerhouse, by Jake Bright and Aubrey Hruby (Thomas Dunne Books / St. Martin's Press)
BRONZE (tie): From Walmart to Al Qaeda: An Interdisciplinary Approach to Globalization, by David Murillo (Greenleaf Publishing)
Dealing with China: An Insider Unmasks the New Economic Superpower, by Henry M. Paulson (Twelve / Hachette Book Group)
---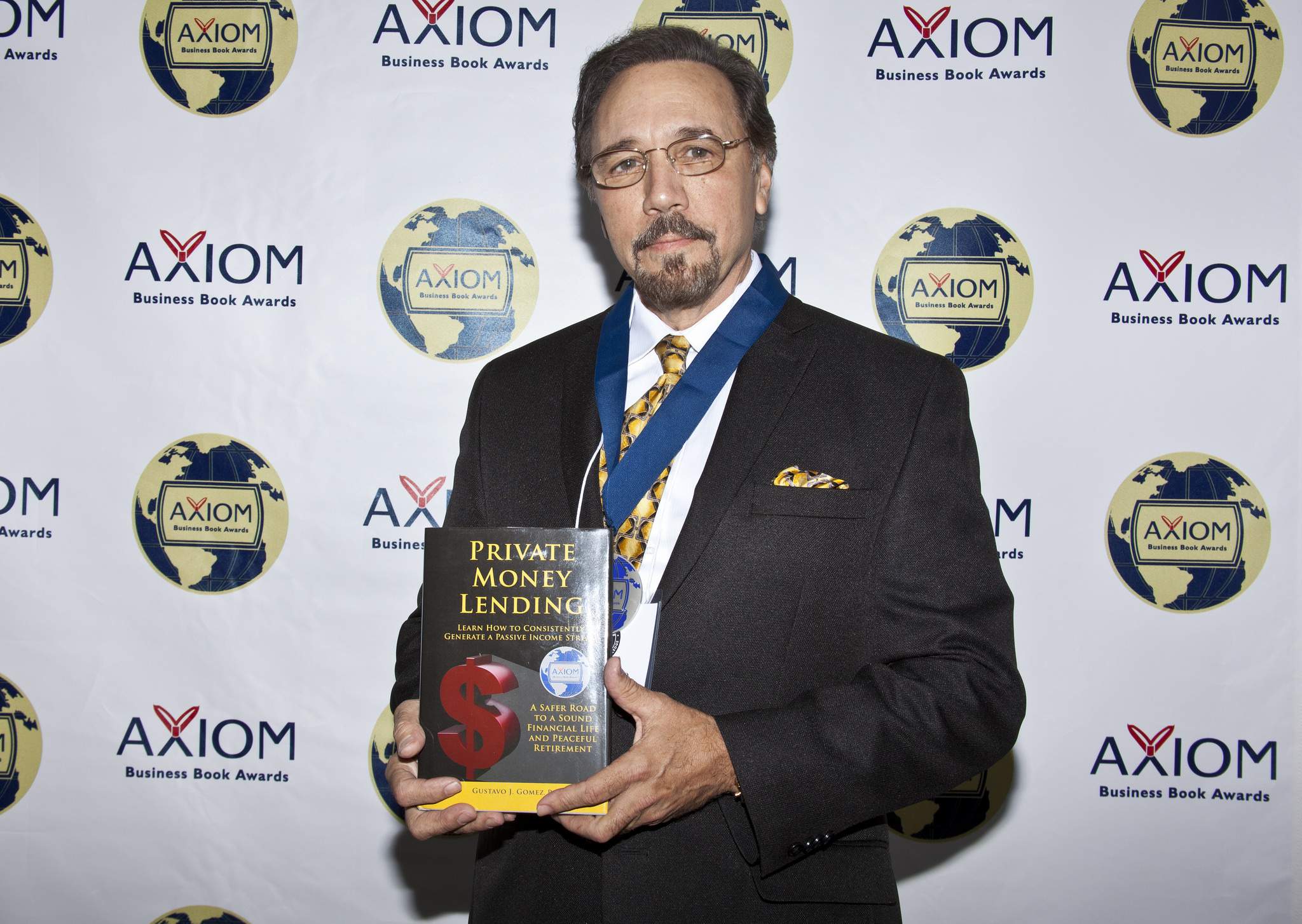 14. Personal Finance / Retirement Planning / Investing (estate planning, stocks, bonds)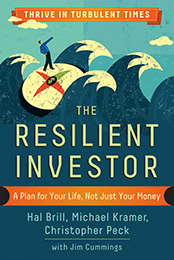 GOLD: The Resilient Investor: A Plan for Your Life, Not Just Your Money, by Hal Brill, Michael Kramer, and Christopher Peck (Berrett-Koehler Publishers)
SILVER: Private Money Lending: Learn How to Consistently Generate a Passive Income Stream, by Gustavo J. Gomez (Halo Publishing International)
BRONZE: Falling Short: The Coming Retirement Crisis and What to Do About It, by Charles D. Ellis, Alicia H. Munnell, and Andrew D. Eschtruth (Oxford University Press)
---
15. Business Technology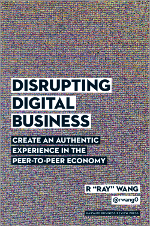 GOLD: Disrupting Digital Business: Create an Authentic Experience in the Peer-to-Peer Economy, by R "Ray" Wang (Harvard Business Review Press)
SILVER: From Big Data to Big Profits: Success with Data and Analytics, by Russell Walker (Oxford University Press)
BRONZE: The W Book: IC/Wearables, by Idris Mootee (Idea Couture)
---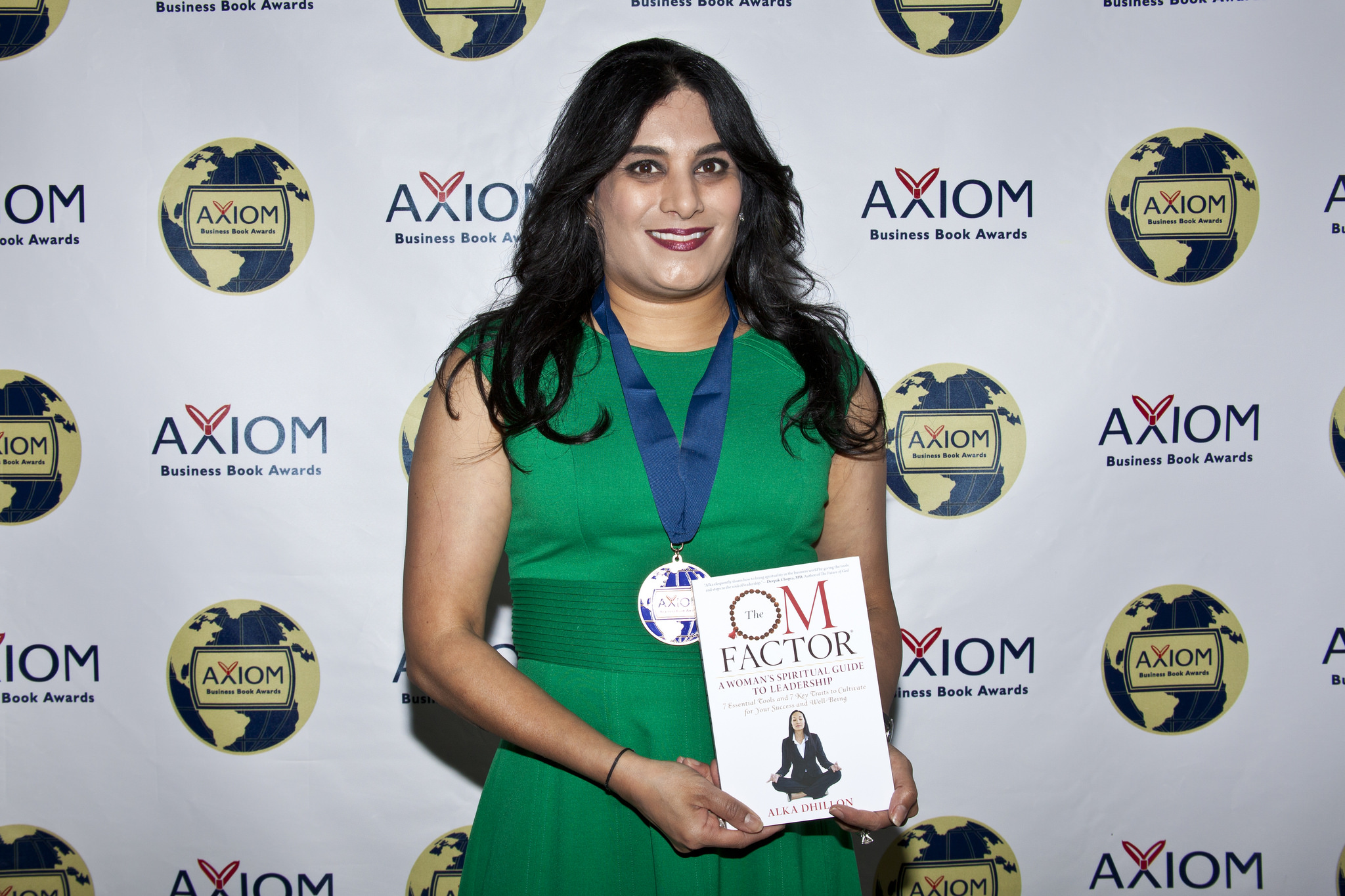 16. Women / Minorities in Business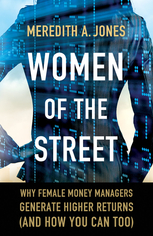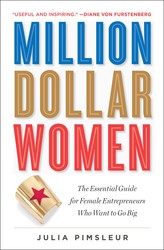 GOLD (tie): Women of the Street: Why Female Money Managers Generate Higher Returns (and How You Can Too), by Meredith A. Jones (Palgrave MacMillan)
Million Dollar Women: The Essential Guide for Female Entrepreneurs Who Want to Go Big, by Julia Pimsleur (Simon & Schuster)
SILVER: New Rules for Women: Revolutionizing the Way Women Work Together, by Anne Litwin, PhD (Third Bridge Press)
BRONZE: The Om Factor: A Woman's Spiritual Guide to Leadership, by Alka Dhillon (Selectbooks, Inc)
---
17. Success / Motivation / Coaching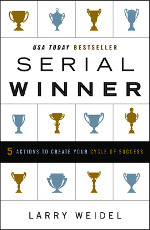 GOLD: Serial Winner: 5 Actions to Create Your Cycle of Success, by Larry Weidel (Greenleaf Book Group)
SILVER (tie): Getting to Yes with Yourself (and Other Worthy Opponents), by William Ury (HarperOne)
The Payoff Principle: Discover the 3 Secrets for Getting What You Want out of Life and Work, by Dr. Alan R. Zimmerman (Greenleaf Book Group)
BRONZE (tie): Storytelling at Work: How Moments of Truth on the Job Reveal the Real Business of Life, by Mitch Ditkoff (Idea Champions Press)
Activate Your Brain: How Understanding Your Brain can Improve Your Work-and Your Life, by Scott G. Halford (Greenleaf Book Group)
---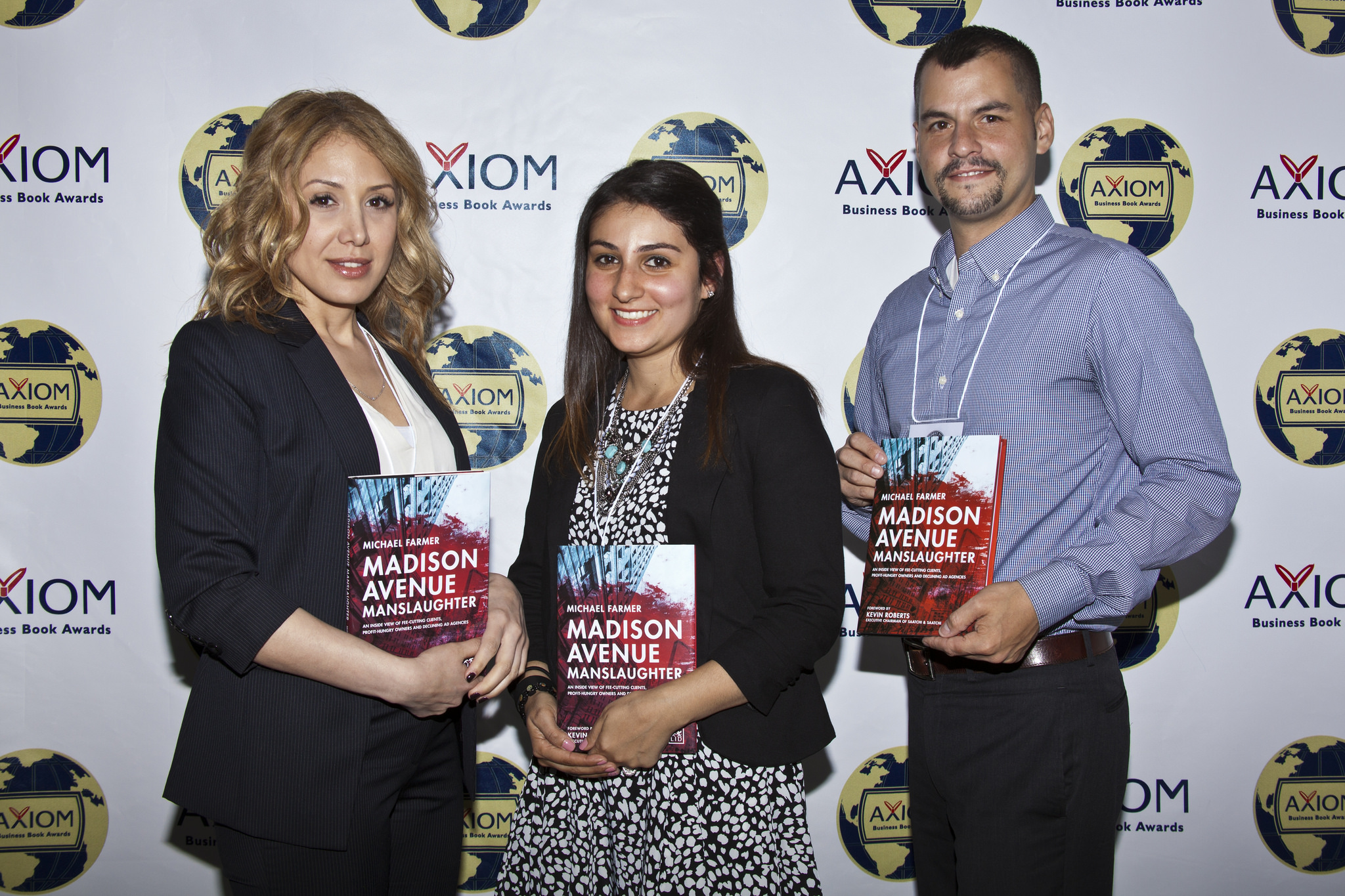 18. Advertising / Marketing / PR / Event Planning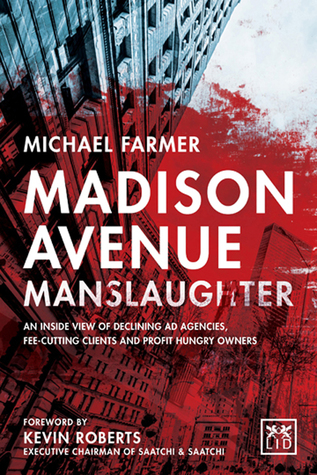 GOLD: Madison Avenue Manslaughter: An Inside View of Fee-Cutting Clients, Profit-Hungry Owners and Declining Ad Agencies, by Michael Farmer (LID Publishing)
SILVER: Getting Better with Age: Improving the Way Marketers Market in the Age of Aging, by Peter Hubbell (LID Publishing)
BRONZE: The Marketing Minute, by Allen Howie (Idealogy Publishing)
---
19. Corporate History / Milestone
GOLD: Marissa Mayer and the Fight to Save Yahoo!, by Nicholas Carlson (Hachette Book Group)
SILVER: The Pest Detectives: The Definitive History of Rentokil, by Rob Gray (Harriman House)
BRONZE: This Earth Is Ours: 30 Organic Years Along Nature's Path, by Gurdeep Stephens (D & I Enterprises)
---
20. Business Reference (legal, how-to)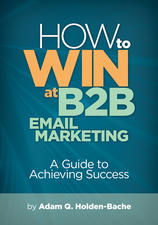 GOLD: How to Win at B2B Email Marketing: A Guide to Achieving Success, by Adam Q. Holden-Bache (Spark Publications)
SILVER: No Longer Awkward: Communicating with Clients Through the Toughest Times of Life, by Amy Florian (Corgenius)
BRONZE: EY Tax Guide 2016 (31st Edition), by the Tax partners and professionals at Ernst & Young LLC (Wiley)
---
21. Memoir / Biography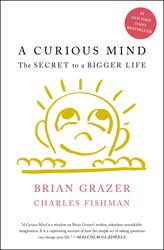 GOLD: A Curious Mind: The Secret to a Bigger Life, by Brian Grazer with Charles Fishman (Simon & Schuster)
SILVER: Walter's Way: How a Relief Kid Survived TB, Corporate Betrayal, Bankruptcy, Made Millions, and Touched the Lives of Billions, by Walter J. Scherr (Wiley)
BRONZE: The Road to Self: Reflections from a Soulful CEO, by John B. Goodman (The Goodman Group)
---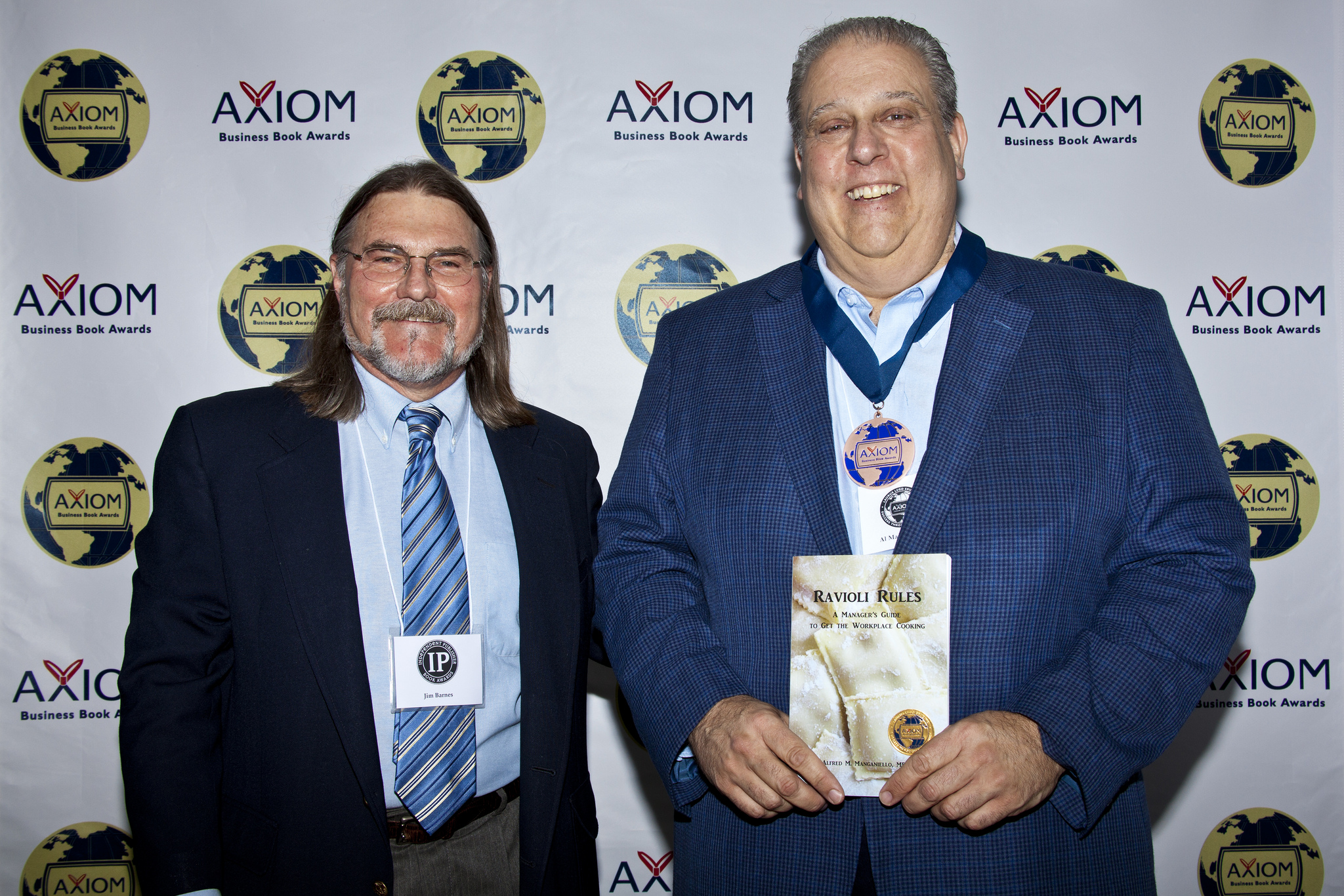 22. Business Fable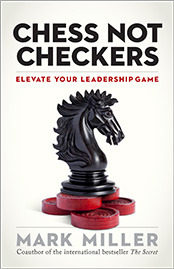 GOLD: Chess Not Checkers: Elevate Your Leadership Game, by Mark Miller (Berrett-Koehler Publishers)
SILVER: The New Game Changers: Driving Performance by Focusing on What Matters, by Greg Long and Butler Newman (Third Bridge Press)
BRONZE: Ravioli Rules: A Manager's Guide to Get the Workplace Cooking, by Alfred M. Manganiello, MPA (TS Publishing)

---
Comments
---