ABOUT THE AWARDS
Whether to investigate a new career or to decipher your 401-K, these Axiom Business Book Award-winning books cover a breadth of subject matter and business topics to help readers learn, see, and work differently to improve their careers and businesses. The awards offer a platform for today's leading business voices to bring knowledge and confidence to the business book reading public.
We need cutting-edge, award-winning business books to educate and inform ourselves about how the financial meltdown happened, how to keep the recovery moving, and how to keep it from happening again. As it says on the Axiom Award medals, "Laurus Lego Erudito," or "Success Through Knowledge."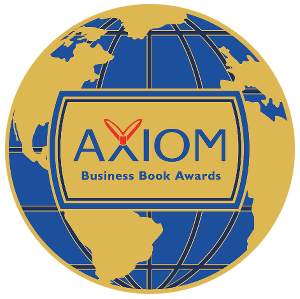 "With so many large companies currently downsizing, there's a more entrepreneurial climate in the business world today," says Jenkins. "All kinds of new enterprises are being created by some very talented people, and they keep up on the latest trends and new ideas through reading. These awards are meant to bring great books and great business people together."
Independent Publisher on Instagram
Feature
2016 Axiom Awards Press Page
Success Through Knowledge
Jenkins Group is proud to announce the winners of the 9th annual Axiom Business Book Awards. These gold, silver and bronze medal-winning books make up an incredible reading list - an informative and entertaining list that represents a wide range of business topics, created by a diverse collection of authors and publishers.
Below is the official 2016 Axiom Awards press release.
Thanks to all participants for supporting the Axiom Business Book Awards!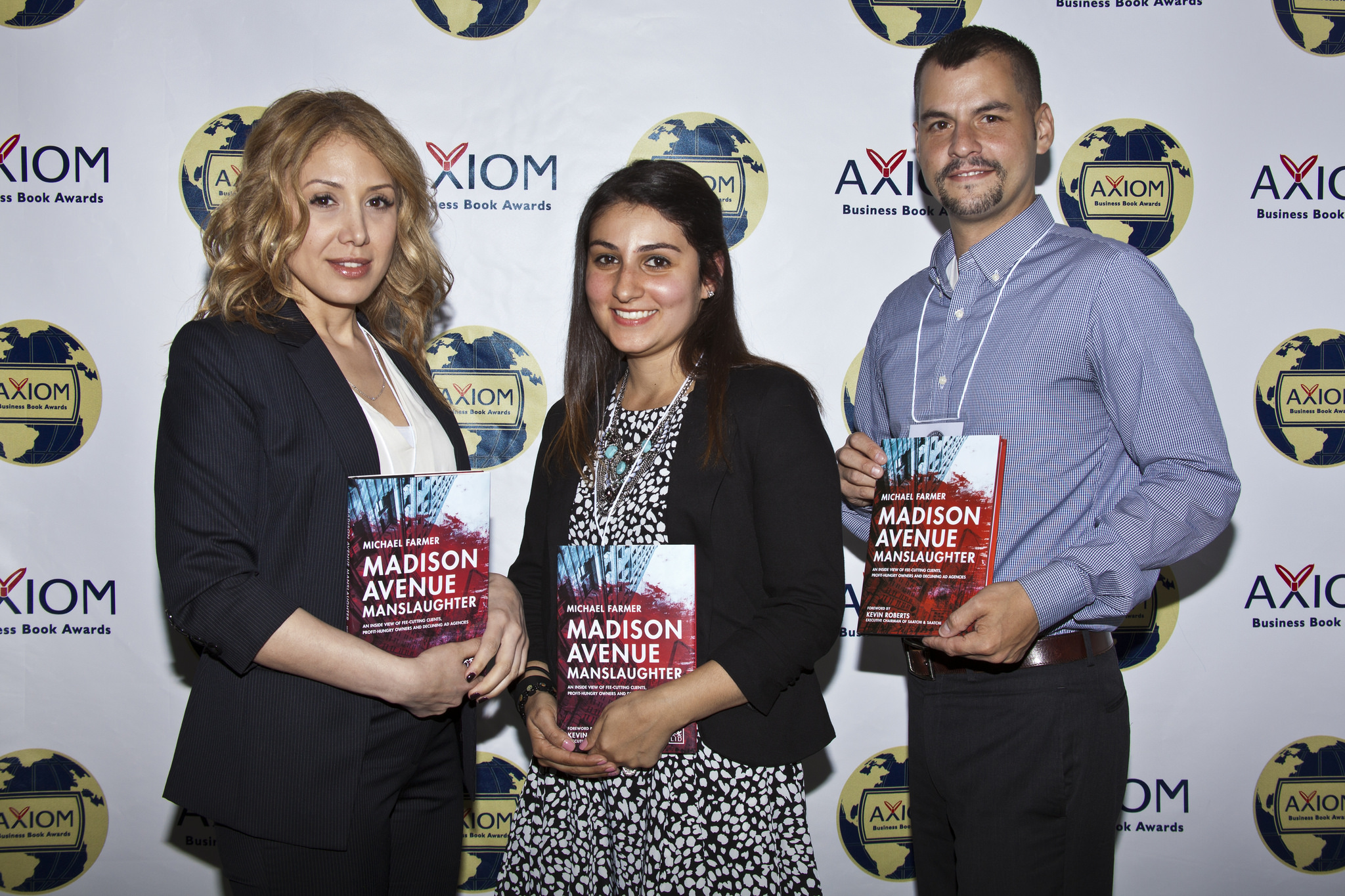 ---
FOR IMMEDIATE RELEASE
2016 Axiom Business Book Award Winners Announced
Medalists Explore Generational Trends and Transformation
(Traverse City, MI, Feb 17, 2016) One of the talking points of this year's contentious election cycle is the effect the "millennial generation" will have on voting this November. "MILLENNIALS UNSETTLE RACE," reads The Wall Street Journal headline, and the article informs us it's the first time millennials will match baby boomers in number, each representing 31% of the electorate. Polling data suggests millennials are even more liberal than younger generations in recent decades.
How does a savvy business person analyze and digest this information? By reading award-winning business books! In fact, one of this year's gold medalists, 2 Billion Under 20 (St. Martin's Press), explores the rising impact of the millennial generation thoroughly. "We are an ambitious melting pot of go-getters; members of a generation who are breaking down barriers in all walks of life and in all corners of the globe, working together to act on our passions and accomplish truly remarkable feats for anyone at any age," boast the co-authors, aged 19 and 22.
Jenkins Group is proud to congratulate this book and the 75 other medalists chosen from nearly 500 entrants in the ninth annual Axiom Business Book Awards, honoring the best business books published during the past year. The winning books epitomize the Axiom Award motto, "Success through Knowledge," by offering the latest business information to help business people young and old succeed in a fast-changing world. See the complete results listing online at http://www.independentpublisher.com/article.php?page=2033.
Among this year's 76 Axiom Award-winning titles, a frequent theme is transformation: how changing business practices can help meet the challenges of our digitally-driven world. Words like "rebalancing," "disrupting" and "revolutionizing" appear on their covers, not to mention "remix," "elevate" and even "overthrow." In Disrupting Digital Business (Harvard Business Review Press), R. "Ray" Wang says, "In the digital world, customers require businesses to focus on delivering authentic experiences and outcomes. We're moving from selling products to keeping brand promises."
With this shift from selling "widgets" to selling "experiences and outcomes," it stands to reason a shift in employee management is in order. As head of People Operations at Google, Lazlo Bock writes about how his company keeps their workers "in an environment of freedom, creativity, and play," in the gold medal-winning WORK RULES! (Twelve/Hachette). "All it takes is a belief that people are fundamentally good—and enough courage to treat your people like owners instead of machines."
Business success comes in many and varied ways. In the gold medal-winning A Curious Mind: The Secret to a Bigger Life, Brian Grazer explains how he began his Hollywood career at the very bottom, as a legal document courier. Grazer says he owes his steady climb to becoming one of today's top movie producers to curiosity -- and enthusiasm for talking with "anyone and everyone" until something interesting happens. "What I think is so exciting about curiosity is that it doesn't matter who you are, it doesn't matter what your job is, or what your passion is," says Glazer. "There's a bonus: curiosity is free."
This year's Axiom Award winners came from a blend of established New York publishers, university presses, and independent and self-publishers of various sizes. Medalists represent 17 U.S. states, two Canadian provinces, the United Kingdom and Switzerland. Women are also well-represented, with 26 female authors among the 100 total authors and co-authors.
See the complete listing online at http://www.independentpublisher.com/article.php?page=2033.
"Business success demands that business leaders keep learning and growing," said company founder Jerrold Jenkins. "This year's Axiom Award-winning books offer the freshest ideas from the world's brightest minds. "
Learn more about the Axiom Awards at http://www.axiomawards.com.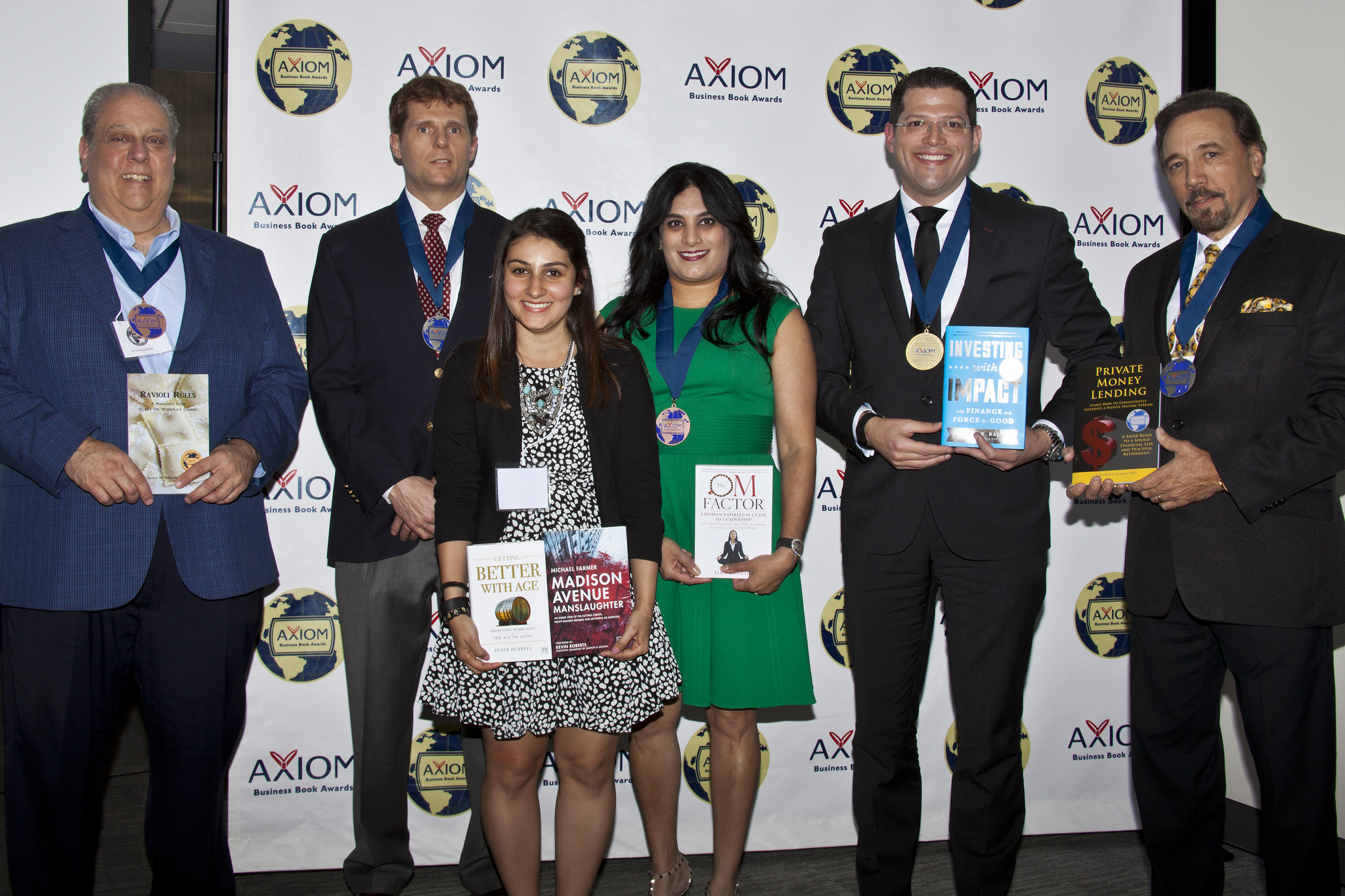 The 2016 Axiom Medalists at the ceremony in Chicago.
- END -
---
IMPORTANT AXIOM AWARD LINKS
Axiom Awards merchandise page:
http://www.jenkinsgroupinc.com/store/index.php?p=catalog&parent=3&pg=1
- Seals are available in rolls of 250 and 1000
-You may order additional certificates with customized wording.
-Hi-res versions of the seal artwork are available for reproducing on book covers and promotional materials
Axiom Awards logo artwork:
http://www.independentpublisher.com/includes/axiom1.jpg
Axiom Gold medal lo-res artwork:
http://www.independentpublisher.com/includes/axiomgold.jpg
Axiom Silver lo-res artwork:
http://www.independentpublisher.com/includes/axiomsilver.jpg
Axiom Bronze lo-res artwork:
http://www.independentpublisher.com/includes/axiombronze.jpg
Axiom Bookstore:
http://www.independentpublisher.com/article.php?page=2035
Axiom Results Program: http://www.axiomawards.com/2016Axiom_Awards_Program.pdf
2016 Ceremony Photos: https://flic.kr/s/aHskwsiwqh
---
Axiom Award Blurbs
"The Axiom Business Book Awards are intended to bring increased recognition to exemplary business books and their creators, with the understanding that business people are a very well-read and informed segment of the population, eager to learn about great new books that will inspire and inform them, and help them improve their careers and businesses."
"The Axiom Awards are presented by Jenkins Group, a Michigan-based book publishing and marketing services company that has operated the popular Independent Publisher Book Awards contest since 1996. Founder Jerrold R. Jenkins is the author of three books on the business of publishing: Inside the Bestsellers, Publish To Win, and The Independent Publisher: How to Build and Promote Your Best-Selling Book."
---
Comments
---