About the Awards
The Living Now Book Awards celebrate the innovation and creativity of newly published books that enhance the quality of our lives, from cooking and fitness to relationships and mature living. The awards are open to all books written in English and intended for the North American market. The gold, silver and bronze medalists in this year's Living Now Book Awards offer a list of books representing some of the fastest-growing segments of book publishing today, and the Living Now Book Awards publicize the importance of these books to readers and their vitality in the marketplace.
The awards are presented by Jenkins Group of Traverse City, Michigan. Jenkins Group has been involved in book packaging, marketing and distribution since 1988, and is dedicated to promoting books that improve readers' lives and bring families together.
Independent Publisher on Instagram
Feature
Announcing the Results of the 8th Annual Living Now Awards
Recognizing the Year's Best Books for Better Living
Jenkins Group is proud to announce the results of the Eighth Annual Living Now Book Awards. Launched in 2008, the awards are designed to honor the year's best books that help readers attain healthier, more fulfilling, and productive lives.
Congratulations to all the winners!
Listed below are the complete results, starting with our choices for the three outstanding books of the year, followed by the gold, silver and bronze medalists. To view the Evergreen medalists, click here.
---
MIND-BODY-SPIRIT
Living Now Mind Award
My Mother, My Son, by Dwayne J. Clark (Aegis Living)
Living Now Spirit Award
If You Feel Too Much, by Jamie Tworkowski (Penguin Random House-Tarcher)
Living Now Body Award
The Whole Health Diet: A Transformational Approach to Weight Loss, by Mark Mincolla PhD (Penguin Random House-Tarcher)
---
2016 Living Now Results
1. Cookbooks - General
GOLD: The Love & Lemons Cookbook: An Apple-to-Zucchini Celebration of Impromptu Cooking, by Jeanine Donofrio (Penguin Random House-Avery)
SILVER: Fresh Tastes from a Well-Seasoned Kitchen, by Lee Clayton Roper (MLC Publishing)
BRONZE: The Troll Cookbook, by Karima Cammell and Clint Marsh (Dromedary Press)
---
2. Cookbooks - Natural, Nutrition, Organic, Vegetarian
GOLD: The Minimalist Baker's Everyday Cooking, by Dana Shultz (Penguin Random House-Avery)
SILVER: The Candida Cure Cookbook: Delicious Recipes to Reset Your Health & Restore Your Vitality, by Ann Boroch, C.N.C. (Quintessential Healing Publishing)
BRONZE: Simply Gluten Free 5 Ingredient Cookbook, by Carol Kicinski (Simply Gluten Free)
---
3. Cookbooks - Ethnic, Holiday, Specialty
GOLD: The Age Beautifully Cookbook: Easy and Exotic Longevity Secrets from Around the World, by Grace O (Skyhorse Publishing)
SILVER: Pupcakes: Honor the Divine Dog, by Tanya A. Arnold; photography by Sonya Perks; illustrated by Maria Vidaurre (Self-Published)
BRONZE: Fiddle Dee Dee Recipes: A Taste of "Gone With The Wind", by Terry Lynn Crane (Gibson-Ragle Publishing Co.)
---
4. Crafts / Hobbies / Collecting / Coloring Books
GOLD: Sacred Nature: Coloring Experiences for the Mystical and Magical, by Lydia Hess (HarperOne)
SILVER: Color Me Crazy: Insanely Detailed Creations to Challenge Your Skills and Blow Your Mind, by Peter Deligdisch (Penguin Random House-Perigee)
BRONZE: Equinox, A Coloring Book, by Stephen Barnwell (Antarctica Arts)
---
5. Gift / Specialty
GOLD: Fat Cat Art: Famous Masterpieces Improved by a Ginger Cat with Attitude, by Svetlana Petrova and Zarathustra the Cat (Penguin Random House-Tarcher)
SILVER: Never Lose Heart: Hope for the Journey, by Connie Smith (Never Lose Heart)
BRONZE: Spirit Says...Be Inspired: A Collection of Original Quotes to Guide Your Life's Path with Gentle Wisdom, by Dr. Susan Bova (Martin Avenue Press)
---
6. Journal / Planner / Calendar
GOLD: Start Where You Are: A Journal for Self-Exploration, by Meera Lee Patel (Penguin Random House-Perigee)
SILVER: The Every Year Calendar- A Clean Slate, by Cameron Giles (Cameron Giles International)
BRONZE: How to be Happy (Or at Least Less Sad): A Creative Workbook, by Lee Crutchley (Penguin Random House-Perigee)
---
7. Animals / Pets
GOLD: Catify to Satisfy: Simple Solutions for Creating A Cat-Friendly Home, by Jackson Galaxy and Kate Benjamin (Penguin Random House-Tarcher)
SILVER: When the Horses Whisper: The Wisdom of Wise and Sentient Beings, by Rosalyn W. Berne (Rainbow Ridge Books)
BRONZE: The Teachings of Shirelle: Life Lessons From a Divine Knucklehead, by Douglas Green (Cavalleria Press)
---
8. Green Living - Alternative Energy, Conservation, Gardening, etc.
GOLD: A Profession of Hope: Farming on the Edge of the Grizzly Trail, by Jenna Butler (Wolsak and Wynn Publisher)
SILVER: The Soda Bottle School, by Seño Laura Kutner and Suzanne Slade (Tilbury House Publishers)
BRONZE: Farming is Fun-Does Money Grow on Trees? by Jane Sheffer; illustrated by Duff Lueder; edited and designed by Mary Jo Zazueta (Growing Senses Publications)
---
9. Family / Parenting
GOLD: The Me, Me, Me Epidemic: A Step-by-Step Guide to Raising Capable, Grateful Kids in an Over-Entitled World, by Amy McCready (Penguin Random House-Tarcher)
SILVER (tie): Not What I Expected: Help and Hope for Parents of Atypical Children, by Dr. Rita Eichenstein PhD (Penguin Random House-Perigee)
Peaceful Parent, Happy Siblings: How to Stop the Fighting and Raise Friends for Life, by Dr. Laura Markham (Penguin Random House-Perigee)
BRONZE: Becoming Brilliant: What Science Tells Us About Raising Successful Children, by Roberta Michnick Golinkoff PhD and Kathy Hirsh-Pasek PhD (American Psychological Association)
---
10. Social Activism / Charity
GOLD: The Sisters Are Alright: Changing the Broken Narrative of Black Women in America, by Tamara Winfrey Harris (Berrett-Koehler Publishers)
SILVER: Assimilate or Go Home: Notes from a Failed Missionary on Rediscovering Faith, by D.L. Mayfield (HarperOne)
BRONZE: Simple Giving: Easy Ways to Give Every Day, by Jennifer Iacovelli (Penguin Random House-Tarcher)
---
11. Personal Growth - Self-Help
GOLD: Sustainable Happiness: Live Simply, Live Well, Make a Difference, Edited by Sarah Van Gelder and the staff of YES! Magazine (Berrett-Koehler Publications)
SILVER: More Life, Please! The Performance Pathway to a Better You, by Dr. Christian Marcolli with Tarina Wagschal (Urbane Publications)
BRONZE (tie): Dreaming Lessons: Recognize and Reach for Your Dreams, by Abby Bloom (East 26th Street Press)
Fall in Love with Your Life, One Week at a Time, by Emily Madill (Emily Madill Coaching)
---
12. Motivation - Practical Self-Improvement
GOLD: Busy, Stressed, and Food Obsessed! Calm Down, Ditch Your Inner-Critic Bitch, and Finally Figure Out What Your Body Needs to Thrive, by Lisa Lewtan (Healthy, Happy and Hip)
SILVER: Seize Your Life: How to Carpe Diem Every Day, by Jasmine Brett Stringer (Wise Ink Creative Publishing)
BRONZE: Tiny Buddha's 365 Tiny Love Challenges, by Lori Deschene (HarperOne)
---
13. Sexuality / Femininity
GOLD: Good Christian Sex: Why Chastity Isn't the Only Option-And Other Things the Bible Says About Sex, by Bromleigh McCleneghan (HarperOne)
SILVER: More: Journey to Mystical Union Through the Sacred and the Profane, by Mariah McKenzie (John Hunt Publishing)
BRONZE: Mirror of Intimacy: Daily Reflections on Emotional and Erotic Intelligence, by Alexandra Katehakis and Tom Bliss (Center for Healthy Sex)
---
14. Relationships / Marriage
GOLD: The Loneliness Cure: Six Strategies for Finding Real Connections in Your Life, by Kory Floyd, PhD (Adams Media)
SILVER: Relationship Reveal: 64 Cards for Discovery, Skill-Building, and Growth, by Sandra Fischer (Ellendra Publishing)
BRONZE: Loving Well: The Key to Satisfying and Joyful Relationships, by Erin K. Leonard (Green Dragon Books)
---
15. Inspirational Memoir - Male
GOLD: Into the Magic Shop: A Neurosurgeon's Quest to Discover the Mysteries of the Brain and the Secrets of the Heart, by James R. Doty MD (Penguin Random House-Avery)
SILVER: Trauma, Shame, and the Power of Love: The Fall and Rise of a Physician Who Heals Himself, by Christopher E. Pelloski MD (CEP Books)
BRONZE: The Giant's Hand: A Life in Arctic Alaska, by Nick Jans (Self-Published)
---
16. Inspirational Memoir - Female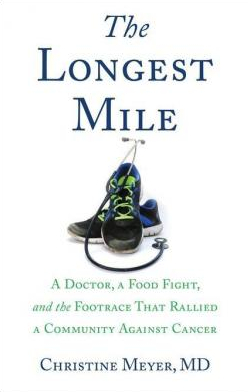 GOLD: The Longest Mile: A Doctor, a Food Fight, and the Footrace That Rallied a Community Against Cancer, by Christine Meyer, MD (She Writes Press)
SILVER: Dancing Light: The Spiritual Side of Being Through the Eyes of a Modern Yoga Master, by Tao Porchon-Lynch with Janie Sykes Kennedy and Teresa Kay-Aba Kennedy (Power Living Media)
BRONZE: Make a Wish for Me: A Family's Recovery from Autism, by LeeAndra M. Chergey (She Writes Press)
---
17. Enlightenment / Spirituality
GOLD (tie): How Enlightenment Changes Your Brain: The New Science of Transformation, by Andrew Newberg MD and Mark Robert Waldman (Penguin Random House-Avery)
Miraculous Silence: A Journey to Illumination and Healing Through Prayer, by Mitra Rahbar (Penguin Random House-Tarcher)
SILVER: Grounded: Finding God in the World- A Spiritual Revolution, by Diana Butler Bass (HarperOne)
BRONZE: Living Tao: Timeless Principles for Everyday Enlightenment, by Ilchi Lee (Best Life Media)
---
18. Metaphysical - Astrology, Tarot, Psychic Development
GOLD: The Oneness of Being: Birthing the New Human, by Marilyn Gewacke (Self-Published)
SILVER: Infinite Mind: An Exploration of Psi and the Capabilities of the Human Mind, by Kim Forrester (Forrester Consulting)
BRONZE: Dirt, Truth, Music & Bungee Cords: Conversations with the Souls Who Guide My Life, by Bud Megargee (Megargee Healthcare Group)
---
19. Exercise / Fitness / Yoga
GOLD: Pilgrim Spokes: Cycling East Across America, by Neil M Hanson (High Prairie Press)
SILVER: Strong: Nine Workout Programs for Women to Burn Fat, Boost Metabolism, and Build Strength for Life, by Lou Schuler and Alwyn Cosgrove (Penguin Random House-Avery)
BRONZE: 15 Minutes to Fit: The Simple 30-Day Guide to Total Fitness, 15 Minutes At A Time, by Zuzka Light and Jeff O'Connell (Penguin Random House-Avery)
---
20. Health / Wellness
GOLD: The Joy of Half a Cookie: Using Mindfulness to Lose Weight and End the Struggle with Food, by Jean Kristeller PhD with Alisa Bowman (Penguin Random House-Perigee)
SILVER: Beyond Embarrassment: Reclaiming Your Life with Neurogenic Bladder and Bowel, by JoAnne Lake with Julia Parker MS MLIS, foreword by Lora Plaskon MD MS (Triumph Media Press)
BRONZE: The Pain Antidote, by Mel Pohl, MD and Katherine Ketcham (Da Capo Press)
---
21. Meditation / Relaxation
GOLD: Buddha's Book of Meditation: Mindfulness Practices for a Quieter Mind, Self-Awareness, and Healthy Living, by Joseph Emet (Penguin Random House-Tarcher)
SILVER: Joy on Demand: The Art of Discovering the Happiness Within, by Chade-Meng Tan (HarperOne)
BRONZE: Why is the Dalai Lama Always Smiling? By Lama Tsomo (Namchak Publishing Company LLC)
---
22. Healing Arts / Bodywork / Energy Techniques
GOLD: The Touch Remedy: Hands-On Solutions to De-Stress Your Life, by Michelle Ebbin (HarperOne)
SILVER: 4th-Dimensional Healing: A Guidebook for a New Paradigm of Healing, by Randi Botnick (Radiant Heart Press)
BRONZE: Wholetones: The Sound of Healing (2nd Edition), by Michael S. Tyrrell (Barton Publishing)
---
23. Caregiving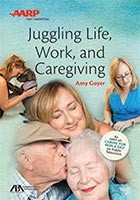 GOLD (tie): The Complete Caregiver's Organizer: Your Guide to Caring for Yourself While Caring for Others, by Robin Porter (Spry Publishing)
Juggling Life, Work, and Caregiving, by Amy Goyer (AARP Books Division)
SILVER: The Caleb Years: When God Doesn't Make Sense, by David Ingerson (Word and Spirit Publishing)
BRONZE: Who Are These People? by Mariann Chambers (CreateSpace)
---
24. Mature Living / Aging
GOLD: What We Gain As We Grow Older: On Gelassenheit, by Wilhelm Schmid (Upper West Side Philosophers)
SILVER: Not All Who Wander Need Be Lost: Stories of Hope for Families Facing Alzheimer's and Dementia, by Lisa Skinner (Lisa Skinner)
BRONZE: The Book That Gets Better With Age: Observations Through the Looking Glass of Aging, by Tim Love; illustrated by Terry Demaline (LID Publishing)
---
25. Grieving / Death & Dying
GOLD: Ars Moriendi: Writings on the Art of Dying, by Desmond Kon Zhicheng-Mingdé (Lien Foundation / Squircle Line Press)
SILVER: The Fatherless Daughter Project: Understanding Our Losses and Reclaiming Our Lives, by Denna D. Babul, RN and Karin Luise, PhD (Penguin Random House-Avery)
BRONZE: What Really Matters: 7 Lessons for Living from the Stories of the Dying, by Karen M. Wyatt, MD (Sunroom Studios)
---
26. Inspirational Fiction
GOLD: Perfectly Good Crime, by Dete Meserve (Melrose Hill Publishing)
SILVER: From Ashes into Light, by Gudrun Mouw (Raincloud Press)
BRONZE: Dancing at Angel Abbey, by Lauren M. Bloom (Balboa Press)
---
27. Adventure Fiction
GOLD: The Land Without Color, by Benjamin Ellefson; illustrated by Kevin Cannon (Beaver's Pond Press)
SILVER: Crisanta Knight: Protagonist Bound, by Geanna Culbertson (Boutique of Quality Books)
BRONZE: Life in a Jar: The Irena Sendler Project, by Jack Mayer (Long Trail Press)
---
28. Children's Picture Book
GOLD: Seasons of Love, by Janet Parsons and Claire Richards (Potoroo Publishing)
SILVER: Astrologik: Kabbalistic Astrology Guide for Children, by Michal Berg (Kabbalah Centre International)
BRONZE: Have You Filled a Bucket Today?: 10th Anniversary Edition, by Carol McCloud (Bucket Fillers)
---
29. Children's Non-Fiction
GOLD: The Survival Guide for Kids with Physical Disabilities and Challenges, by Wendy L. Moss, PhD. and Susan A.Taddonio, D.P.T. (Free Spirit Publishing)
SILVER: In A Pickle Over PANDAS, by Melanie S. Weiss, R.N.; illustrated by Thomas Barnett (First Edition Design Publishing, Inc.)
BRONZE: If it Does Not Grow Say No: Eatable Activities for Kids, by Kerry Alison Wekelo (Zendoway)

---
Comments
---