Take Me To:

The "IPPY" Awards, launched in 1996, are designed to bring increased recognition to the deserving but often unsung titles published by independent authors and publishers. Established as the first awards program open exclusively to independents, over 5,000 "IPPYs" have been awarded to authors and publishers around the world. IPPY winners enjoy many benefits. As one of the oldest, most established independent book awards in operation, the Independent Publisher Book Awards (IPPYs) are well known and respected in the book industry. Our winners are:
Featured in a series of articles at our IndependentPublisher.com website which had over 80,000 unique visitors in the past year
Promoted in press releases sent to over 2,000 publishing industry media outlets
Given two free passes, valued at $300, to the IPPY gala held during BookExpo America in Chicago or New York City.
Sent a Winner's Celebration Packet that includes a starter set of book seals, an official winner's certificate, and a medal.
Listed in results that are permanently archived on www.independentpublisher.com back to 1997.
Featured in an average of 50 articles per year internationally.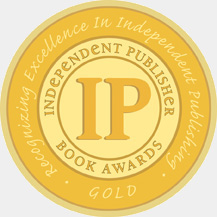 Independent Publisher on Instagram
Feature
Announcing the Results of the 2019 Independent Publisher Book Awards
Congratulations and sincere thanks to the independent authors and publishers who participated in our 23rd annual, 2019 Independent Publisher Book Awards contest. The quality of this year's entries was mind-boggling...so much creativity, so much talent...
This year's medal-winning books came from authors around the world: we had winners from 5 Australian states, 7 Canadian provinces, 42 U.S. states plus the District of Columbia and Guam, plus France, Germany, Indonesia, Japan, Singapore, New Zealand, Spain, Switzerland, United Arab Emirates, and 7 winners from around the U.K.
Here are the results! First, the 8 Outstanding Book of the Year category gold medalists, followed by the gold, silver and bronze medalists in our 85 General categories, 24 Regional categories, and 11 E-Book categories.
Congratulations to all!
2019 Independent Publisher Book Awards Results
Outstanding Books of the Year
Chosen from our regular entries for being the most heartfelt, unique, outspoken and/or experimental. All receive gold medals.
Most Original Concept
Angels Unawares: Portraits of the Homeless in L.A., by Casey Coates Danson (Brown Books Publishing Group)
Best Book Arts Craftsmanship (tie)
Turbo 3.0: Porche's First Turbocharged Supercar, by Ryan Snodgrass (Parabolica Press)
Gathered, by Lucinda Bunnen; Design by Laurie Shock of Shock Design Books;
Photo Editing by Barbara Griffin (Lubo Press)
Most Outstanding Design
Masaaki Hatsumi: Dojo Giga | Heaven, by Masaaki Hatsumi & Steve Olsen (Design by Erika Brask and Dan Saal of Wonderfull Design)
Most Likely to Save the Planet
The Future of Packaging: From Linear to Circular, by Tom Szaky and 15 Industry Leaders in Innovation and Sustainability (Berrett-Koehler Publishers)
Independent Spirit Award
I'm a Girl. See what I can be!, by Eunice Olsen (Eunice Olsen Media)
Independent Voice Award
O! Relentless Death!: Celebrity, Loss & Mourning, by Andrew & Lee Fearnside (Chimera Projects)
Freedom Fighter
A Whisper Across Time: My Family's Story of the Holocaust Told Through Art and Poetry, by Olga Campbell (Jubaji Press)
General Categories
1. Fine Art
GOLD: In Our Eyes, In Our Words: Portraits from the Edge of Society, by Jeff Horn (Music Care Inc.)
SILVER: Manifest Exhibition Annual Season 10, edited by Jason Franz; designed by Tim McMahon (Manifest Press)
BRONZE: Kimono Refashioned: Japan's Impact on International Fashion; Edited by Yuki Morishima & Rie Nii; Essays by Akiko Fukai, Cynthia Amneus, Katherine Anne Paul, Karin G. Oen, Yuki Morishima & Rie Nii (Asian Art Museum of San Francisco)
2. Performing Arts (Music/Dance/Cinema/Theater)
GOLD: Die Hard: The Ultimate Visual History, by James Mottram and David S. Cohen (Insight Editions)
SILVER: Flying Sleeves: The Grandeur of Chinese Opera, by Dr. Chua Ee Kiam (Simply Green)
BRONZE: Sound Pictures: The Life of Beatles Producer George Martin: The Later Years, 1966-2016, by Kenneth Womack (Chicago Review Press)
3. Photography
GOLD: Cultures in Transition: Spirit - Heart - Soul, Photography by Oliver Klink; Essays by Anne Wilkes Tucker, Peter Finke and Geir Jordahl (True North Editions)
SILVER (tie): Wild India, by Axel Gomille (Papadakis)
Joni: The Joni Mitchell Sessions, by Norman Seeff (Insight Editions)
BRONZE: Manifest International Photography Annual 5, edited by Jason Franz; designed by Tim McMahon (Manifest Press)
GOLD: CENTER 21: The Secret Life of Buildings, by Various Authors; Edited by Michael Benedikt and Kory Bieg (School of Architecture, University of Texas at Austin)
SILVER: Charles R. Stinson Architects - Connections, by Kristin Parker; photography by Paul Crosby; book design by Bobby Rogers; project direction by Carol Eastlund (Wise Ink Creative Publishing)
BRONZE: Beauty, Neuroscience & Architecture: Timeless Patterns & Their Impact on our Well-Being, by Donald H. Ruggles, AIA (Fibonacci)
5. Coffee Table Books
GOLD: St. Croix & Namekagon Rivers, the Enduring Gift: Collector's Edition, photography by Craig Blacklock (Blacklock Photography Galleries)
SILVER: Fantastic Worlds: The Art of William Stout, by Ed Leimbacher (Insight Editions)
BRONZE: Vroom!, photography by Shannon Brooke (Working Class Publishing)
6. Popular Fiction
GOLD: Running to Graceland, by John Slayton (Wise Ink Creative Publishing)
SILVER (tie): Hard Cider, by Barbara Stark-Nemon (She Writes Press)
Better Than This, by Cathy Zane (She Writes Press)
BRONZE: The Water Tower Club, by B K Mayo (Fir Valley Press)
7. Literary Fiction
GOLD: Whiskey & Ribbons, by Leesa Cross-Smith (Hub City Press)
SILVER (tie): Across the Great Lake, by Lee Zacharias (The University of Wisconsin Press)
Dixie Luck: Stories and the novella Terminal, by Andy Plattner (Mercer University Press)
BRONZE: What Luck, This Life, by Kathryn Schwille (Hub City Press)
8. Short Story Fiction
GOLD (tie): What it Might Feel Like to Hope, by Dorene O'Brien (Baobab Press)
Shelf Life of Happiness, by Virginia Pye (Press 53)
SILVER (tie): Perfect Conditions, by Vanessa Blakeslee (Curbside Splendor Publishing)
Unruly Creatures, by Jennifer Caloyeras (Vandalia Press)
BRONZE: The Owl That Carries Us Away, by Doug Ramspeck (BkMk Press, University of Missouri-Kansas City)
9A. Poetry
GOLD: Lord of the Butterflies, by Andrea Gibson (Button Poetry)
SILVER (tie): Nothing But the Blood, by Laura Apol (Michigan State University Press)
Valleyspeak, by Cait Weiss Orcutt (Zone 3 Press)
BRONZE: Drugstore Blue, by Susana H. Case (Five Oaks Press)
9B. Poetry - Specialty (illustrated/anthology)
GOLD: Songs of Horses and Lovers, by Madelyne Camrud (North Dakota State University Press)
SILVER: Olympusville, by Ron Koertge; illustrations by Alicia Kleman (Red Hen Press)
BRONZE: All We Know of Pleasure: Poetic Erotica by Women, edited by Enid Shomer (Blair)
10. Anthologies
GOLD: Ransoming Pagan Babies: The Selected Writings of Warren Hinckle, edited by Emmerich Anklam and Steve Wasserman (Heyday)
SILVER: America, We Call Your Name: Poems of Resistance and Resilience, by Murray Silverstein, Senior Editor (Sixteen Rivers Press)
BRONZE: Short Circuits: Aphorisms, Fragments, & Literary Anomalies, edited by James Lough and Alex Stein (Schaffner Press)
11. Juvenile Fiction
GOLD:
AZ and the Lost City of Ophir
, by Andrew Zimmern & H.E. McElhatton;
Illustrated by Lisa Troutman
(Beaver's Pond Press)
SILVER: The Case of the Poached Egg: A Wilcox & Griswold Mystery, by Robin Newman; Illustrated by Deborah Zemke (Creston Books)
BRONZE (tie): Trygg the Dinosaur, by Paula Louise Salvador; Illustrated by John Bindon (Productus/Tellwell)
Anna Either Way, by Lisa Cerasoli (Story Merchant)
12. Young Adult Fiction
GOLD: The Unbinding of Mary Reade, by Miriam McNamara (Sky Pony Press)
SILVER: Meet Me in the Strange, by Leander Watts (Meerkat Press)
BRONZE : Fire Song, by Adam Garnet Jones (Annick Press)
13. Fantasy
GOLD: The Heretic's Guide to Homecoming: Book One: Theory, by Sienna Tristen (Molewhale Press)
SILVER: Smoke City, by Keith Rosson (Meerkat Press)
BRONZE (tie): The White Raven, by Carrie D. Miller (FiveFold Press)
The Alchemists' Council (Book Two): The Flaw in the Stone, by Cynthea Masson (ECW Press)
14. Science Fiction
GOLD: The Seas of Distant Stars, by Francesca G. Varela (Owl House Books)
SILVER: When the River Ran Dry, by Robert Davies (Indigo)
BRONZE: It Takes Death to Reach a Star, by Stu Jones & Gareth Worthington (Vesuvian Books)
15. LGBT+ Fiction
GOLD: Paper is White, by Hilary Zaid (Bywater Books)
SILVER: Sugar Land, by tammy lynne stoner (Red Hen Press)
BRONZE: The Fifth Woman, by Nona Caspers (Sarabande Books)
16. Erotica
GOLD: Domme Quixote, by Lissa Trevor (Riverdale Avenue Books)
SILVER: Women Who Love Monsters, edited by Lori Perkins (Riverdale Avenue Books)
BRONZE: Pop Secrets, by Markus Taylor and Camille English - pen name Jackie Notter (Climate Publishing
17. Historical Fiction
GOLD (tie): A Hundred Fires in Cuba, by John Thorndike (Beck & Branch)
La Brigantessa, by Rosanna Micelotta Battigelli (Inanna Publications)
SILVER: A Child Went Forth, by Boston Teran (High Top Publishing)
BRONZE (tie): Spies of a Midnight Sun, by Samuel Marquis (Mount Sopris Publishing)
Escapement, by Kristen Wolf (Pixeltry)
18. Military/Wartime Fiction
GOLD: The Wooden King, by Thomas Mcconnell (Hub City Press)
SILVER: Finding Sgt. Kent, by Raymond Hutson (Köehler Books)
BRONZE: Billy Gogan: Gone Fer Soldier, by Roger Higgins (Solas House)
19. Horror
GOLD: Our Lady of the Inferno, by Preston Fassel (Fangoria)
SILVER: Callie: The Bayou Hauntings 1, by Bill Thompson (Ascendente Books)
BRONZE: Headcheese, by Jess Hagemann (Cinestate)
20. Multicultural Fiction
GOLD: The Wrong Kind of Indian, by Jessica Mehta (Wyatt-MacKenzie)
SILVER (tie): Side by Side, by Anita Kushwaha (Inanna Publications)
When a Woman Rises, by Christine Eber (Cinco Puntos Press)
BRONZE: How a Mountain Was Made, by Greg Sarris (Heyday)
21. Multicultural Fiction – Juv-Young Adult
GOLD: Apple in the Middle, by Dawn Quigley (North Dakota State University Press)
SILVER: Mosquitos Don't Bite Me, by Pendred E. Noyce (Tumblehome Learning)
BRONZE: Chula the Fox, by Anthony Perry (Chickasaw Press)
22. Mystery
GOLD (tie): The Moving Blade, by Michael Pronko (Raked Gravel Press)
Shadowed by Death, by Mary Adler (Dancing Dog Books)
SILVER: Full Service Blonde, by Megan Edwards (Imbrifex Books)
BRONZE: The Sleeping Lady, by Bonnie C. Monte (She Writes Press)
23. Suspense/Thriller
GOLD: High Crimes: A Georgia Davis Novel of Suspense, by Libby Fischer Hellmann (The Red Herrings Press)
SILVER (tie): The Maw, by Taylor Zajonc (Skyhorse Publishing)
Big Woods, by May Cobb (Llewellyn Worldwide)
BRONZE: Death's Echoes, by Penny Mickelbury (Bywater Books)
24. Religious Fiction
GOLD: Island of Promise, by Amy Schisler (Chesapeake Sunrise Publishing)
SILVER: Granted: May Hollow Trilogy: Book Three, by Angela Correll (Köehlerbooks)
BRONZE: An Amish Blessing: An Amish Romance Inspired by a Beloved Bible Story, by J.E.B. Spredemann (Blessed Publishing)
25. Romance
GOLD: Aphrodite's Tears, by Hannah Fielding (London Wall Publishing)
SILVER: Love All, by Rachel Spangler (Bywater Books)
BRONZE: The Weaving: A Novel of Twin Flames Through Time, by Cheryl Lafferty Eckl (Flying Crane Press)
26. Urban Fiction
GOLD: The Accidental Mistress, by Aya De Leon (Dafina Books/Kensington Publishing)
SILVER: A Fistful of Honey, by Malena Crawford (Transformation Press)
BRONZE: The LoveLock, by Eichin Chang-Lim (Self-Published)
27. Visionary/New Age Fiction
GOLD: Heroines of Avalon & Other Tales, by Ayn Cates Sullivan, PhD (Infinite Light Publishing)
SILVER: 49 Buddhas: Lama Rinzen in the Hell Realm, by Jim Ringel (Black Bee Publishing)
BRONZE: Cloud Whispers, by Sedona Hutton (Self-Published)
28. True Crime
GOLD: The Girls Are Gone, by Michael Brodkorb and Allison Mann (Wise Ink Creative Publishing)
SILVER: The Insanity Defense and the Mad Murderess of Shaker Heights: Examining the Trial of Mariann Colby, by William L. Tabac (Kent State University Press)
BRONZE: Chasing Dillinger: Police Captain Matt Leach, J. Edgar Hoover and the Rivalry to Capture Public Enemy No. 1, by Ellen Poulsen and Lori Hyde (Exposit)

29. Graphic Novel/Drawn Book - General
GOLD: Drawn to Berlin: Comic Workshops in Refugee Shelters and Other Stories from a New Europe, by Ali Fitzgerald (Fantagraphics Books)
SILVER: Artful Design: Technology in Search of the Sublime, by GE Wang (Stanford University Press)
BRONZE: Why Art?, by Eleanor Davis (Fantagraphics Books)
30. Graphic Novel/Drawn Book- Drama/Documentary
GOLD: Mark Twain's Niagara, by Zachary Schwartz, Andy Stanleigh, Fred Kennedy (Alternate History Comics Inc.)
SILVER: Mandela and the General, by John Carlin and Oriol Malet (Plough Publishing House)
BRONZE: SCI: The Jewish Comics Anthology Volume 2, edited by Steven M. Bergson; lettering by Andrew Thomas (Alternate History Comics Inc)
31. Humor
GOLD: This Little Piggy Went to the Liquor Store (Infused Edition): Unapologetic Admissions from a Non-Contender for Mother of the Year, by AK Turner (Brown Books Publishing Group)
SILVER: The Ultimate Guide for the Avid Indoorsman: Life Is Better in Here, by John Driver (Harvest House Publishers)
BRONZE: How to Complain When There's Nothing to Complain About, by Susan Goldfein (Citrine Publishing)
32. Children's Picture Books ( 7 & Under)
GOLD: Little Moss, Big Tree, by M. Yap-Stewart; illustrated by Mariya Prytula (Pebble & Moon Publishing)
SILVER (tie): First Snow, by Nancy Viau; illustrated by Talitha Shipman (Albert Whitman & Co)
T-Shirts Aren't Napkins!, by Marta Zafrilla; illustrated by Martina Peluso; Translated by Jon Brokenbrow (Cuento de Luz)
BRONZE: My Mom Has Two Jobs, by Michelle Travis (DartFrog Books)

33. Children's Picture Books ( All ages)
GOLD: It's Music Time, by T.C. Bartlett (Sandhill Publishers)
SILVER: Tiny, Perfect Things, by M.H. Clark; illustrated by Madeline Kloepper (Compendium)
BRONZE (tie): Children in the Woods: A Photographic Fantasy, by Carl R. Sams II and Jean Stoick (Carl R. Sams II Photography)
Badger Tales: The Teacup Fliers, by Meghan Tibbits; illustrated by Sally Tibbits (Tellwell)
34. Children's Interactive
GOLD: Harry Potter: A Pop-Up Guide to Hogwarts, by Matthew Reinhart; illustrated by Kevin M. Wilson (Insight Editions)
SILVER: Along Came a Monster: the Monster's Transport, by Donna Pirone Bauer and Angela Pirone; illustrated by Lorraine Dey (Grain House Publishing)
BRONZE: Happy Holidays, Pirates, by Tatiana Koval; illustrated by Inna Chernyak (Clever Publishing)
35. Juvenile-Young Adult Non-Fiction
GOLD: Dinosaurs of the Alberta Badlands, by Dr. W. Scott Persons IV; illustrations by Dr. Julius T. Csotonyi (Harbour Publishing)
SILVER: The 50 State Fossils: A Guidebook for Aspiring Paleontologists, by Yinan Wang; illustrations by Jane Levy (Schiffer Publishing)
BRONZE: Mr. President: A Life of Benjamin Harrison, by Ray E. Boomhower (Indiana Historical Society Press)
36. Multicultural N-F Juv- Young Adult
GOLD: Sioux Code Talkers of World War II, by Andrea M. Page (Pelican Publishing)
SILVER: Tom Max in the Wild West: True American Cowboy Stories, as told by Tomás Maximiliano Benavidez (Lectura Books)
BRONZE: Lost Stories of the Great War, by Rosalie Lauerman (Self-Published)
37. Multicultural Non-Fiction Adult
GOLD: How to Make a Life: A Tibetan Refugee Family and the Midwestern Family they Adopted, by Madeline Uraneck (Wisconsin Historical Society Press)
SILVER: The Stump: My Way Out of Chicago's South Side, by Terry L. Braddock (Self-Published)
BRONZE: Breaking Vases: Shattering Limitations & Daring to Thrive, by Dima Ghawi (Dima Ghawi, LLC)
38. Essay/Creative Non-Fiction
GOLD: Freedom Fighters and Hell Raisers: A Gallery of Memorable Southerners, by Hal Crowther (Blair)
SILVER: America Deconstructed, by Chaithanya Sohan and Shaima Adin (Motivational Press)
BRONZE: The Balance Point: A Missing Link in Human Consciousness, by Joseph Jenkins (Self-Published)
39. Autobiography/Memoir I (Celebrity/Political/Romance)
GOLD: Hurley: From the Beginning, by Hurley Haywood and Sean Cridland (Visions of Power Press)
SILVER: Maharishi & Me: Seeking Enlightenment with the Beatles' Guru, by Susan Shumsky (Skyhorse Publishing)
BRONZE (tie): The People We Wanted to Forget, by Michael G. Harpold (Book Publishers Network)
Me & Mario: Love, Power, & Writing with Mario Puzo, Author of The Godfather, by Carol Gino (aaha! Books)
40. Autobiography/Memoir II (Coming of Age/Family Legacy/Travel)
GOLD (tie): A Letter to my Daughters: Remembering the Lost Dimensions & the Texture of Life, by Theodore Richards (Little Bound Books)
With Gratitude: A Memoir of Gifts and Givers, by Jerrold S. Felsenthal (Magnolia Press)
SILVER: Redlined: A Memoir of Race, Change, and Fractured Community in 1960s Chicago, by Linda Gartz (She Writes Press)
BRONZE: Buried Rivers: A Spiritual Journey into the Holocaust, by Ellen Korman Mains (West Lake Books)
41. Autobiography/Memoir III (Personal Struggle/Health Issues)
GOLD: Nisei Naysayer: The Memoir of Militant Japanese American Journalist Jimmie Omura, by James Matsumoto Omura (Stanford University Press)
SILVER: 48 PEAKS: Hiking and Healing in the White Mountains, by Cheryl Suchors (She Writes Press)
BRONZE: Relentless: How a Massive Stroke Changed my Life for the Better, by Ted W. Baxter (Greenleaf Book Group Press)
42. Biography
GOLD: Carl Llewellyn Weschcke: Pioneer & Publisher of Body, Mind & Spirit, by Melanie Marquis (Llewellyn Worldwide)
SILVER: Pence: The Path to Power, by Andrea Neal (Red Lightning Books)
BRONZE: Albright: The Life and Times of John J. Albright, by Mark Goldman (Buffalo Heritage Press)
43. Aging/Death & Dying
GOLD: On the Brink of Everything: Grace, Gravity & Getting Old, by Parker J. Palmer (Berrett-Koehler Publishers)
SILVER: Before I Leave: Wisdom from the Stories of Six Women Over Eighty, by Jenney Egertson (Wise Ink Creative Publishing)
BRONZE: AARP Memory Activity Book: Engaging Ways to Stimulate the Brain, for People Living With Memory Loss or Dementia, by Helen Lambert (AARP/DK Publishing)
44. Animals/Pets
GOLD: Tears in the Jungle: Fight for Survival, by Daniel Clarke and William Clarke (Tears in the Jungle)
SILVER: Adventures with Durango Pete: Life and Poetry with a Cow Dog Philosofur, by Stephen Hinman (Barking Crow Publishing)
BRONZE (tie): Pigs of Paradise: The Story of the World-Famous Swimming Pigs, by T.R. Todd (Skyhorse Publishing)
Lusitano: Noble, Courageous, Eternal,
by Keron Psillas Oliveira (Veritas Editions)
45. Business/Careers/Sales

GOLD:

Orchestrating Transformation: How to Deliver Winning Performance with a Connected Approach to Change

, by Michael Wade, James Macaulay, Andy Noronha, Joel Barbier (IMD - International Institute for Management Development)

SILVER:

Convinced! How to Prove Your Competence & Win People Over

, by Jack Nasher (Berrett-Koehler Publishers)

BRONZE:

The Responsive Leader: How to Be a Fantastic Leader in a Constantly Changing World

, by Erik Korsvik Østergaard (LID Publishing)
46. Cookbooks - General

GOLD: Forest City Cookbook, by Alieska Robles (Self-Published)

SILVER: The Tropicale Restaurant Cookbook: Comfort Food for a Modern World, by Tony Di Lembo; photography by Tucker & Hossler (Self-Published)

BRONZE: Six Basic Cooking Techniques: Culinary Essentials for the Home Cook, by Jennifer Clair; photography by Meredith Heuer (HCNY Press)
47. Cookbooks - Specialty

GOLD:

Awesome Ancient Grains & Seeds: A Garden-to-Kitchen Guide

, by Dan Jason and Michele Genest (Douglas & McIntyre)

SILVER:

Coffee: Absolute Gastronomy With the World's Cutting Edge Chefs

, by Flavel Montiero (ITP Media)

BRONZE:

Ciao Italia: My Lifelong Food Adventures in Italy

, by Mary Ann Esposito; photography by John W. Hession (Peter E. Randall Publisher)
48. Current Events I (Political/Economic/Foreign Affairs)

GOLD: Savvy: Navigating Fake Companies, Fake Leaders and Fake News in the Post-Trust Era, by Shiv Singh and Rohini Luthra (Ideapress Publishing)

SILVER: The Jihadi Next Door: How ISIS Is Forcing, Defrauding, and Coercing Your Neighbor into Terrorism, by Kimberly Mehlman-Orozco (Skyhorse)

BRONZE: Tyranny Comes Home: The Domestic Fate of U.S. Militarism, by Christopher J. Coyne and Abigail R. Hall (Stanford University Press)
49. Current Events II (Social Issues/Humanitarian)

GOLD: No Dancing, No Dancing: Inside the Global Humanitarian Crisis, by Denis Dragovic (Odyssey Books)

SILVER: The State of American Policing: Psychology, Behavior, Problems, and Solutions, by David J. Thomas, Ph.D. LMHC (Praeger)

BRONZE: Hate Unleashed: America's Cataclysmic Change, by Edward Dunbar (Praeger)

50. Education I (Workbook/Resources)

GOLD: Take Time For You: Self-Care Action Plans for Educators, by Tina H. Boogren (Solution Tree Press)

SILVER: Every Student, Every Day: A No-Nonsense Nurturer®️ Approach to Reaching All Learners, by Kristyn Klei Borrero (Solution Tree Press)

BRONZE:

Owning It: Proven Strategies to Ace and Embrace Teaching

, by Alex Kajitani (Solution Tree Press)
51. Education II (Commentary/Theory)

GOLD: Leveraged Learning: How the Disruption of Education Helps Lifelong Learners and Experts with Something to Teach, by Danny Iny (Ideapress Publishing)

SILVER: Getting Personal: Teaching Personal Writing in the Digital Age, edited by Laura Gray-Rosendale (SUNY Press)

BRONZE: Emotional Poverty in All Demographics: How to Reduce Anger, Anxiety, and Violence in the Classroom, by Ruby K. Payne PhD. (aha! Process)
52a. Nature
GOLD: Trees: Between Earth and Heaven, photographs by Art Wolfe; text by Gregory McNamee; introduction by Wade Davis (Earth Aware Editions)
SILVER: The Continent of Antarctica, by Julian Dowdeswell & Michael Hambrey (Papadakis)
BRONZE: Endangered and Disappearing Birds of the Midwest, by Matt Williams (Indiana University Press)
52b. Environment/Ecology
GOLD: Listening to the Bees, by Mark L. Winston & Renée Sarojini Saklikar (Nightwood Editions)
SILVER: Return of the Wolf: Conflict & Coexistence, by Paula Wild (Douglas & McIntyre)
BRONZE: Save the Planet: An Amazonian Tribal Leader Fights for His People, The Rainforest, and The Earth, by Almir Narayamoga Suruí and Corine Sombrun (Schaffner Press)
53. Finance/Investment/Economics
GOLD: Happy Go Money: Spend Smart, Save Right & Enjoy Life, by Melissa Leong (ECW Press)
SILVER: Can Finance Save the World? Regaining Power Over Money to Serve the Common Good, by Bertrand Badré (Berrett-Koehler Publishers)
BRONZE: 52 Weeks to Prosperity: What Your Accountant, Banker, Broker & Financial Adviser Might Not Tell You, by Peggy Doviak (The RoadRunner Press)
54. LGBT+ Non-Fiction
GOLD: Queer Magic: LGBT+ Spirituality and Culture from Around the World, by Tomás Prower (Llewellyn Publications)
SILVER: The First Signs of April: A Memoir, by Mary-Elizabeth Briscoe (She Writes Press)
BRONZE: In Search of Pure Lust: A Memoir, by Lise Weil (She Writes Press)
55. Gift/Specialty/Journal
GOLD: The Powerful You: A Message for Children & Young Adults that has Inspired Millions Worldwide, by Patrick Atkinson (Beaver's Pond Press)
SILVER: Until We Meet Again: From Grief to Hope After Losing a Pet, by Melissa Lyons; illustrated by Patricia Henderson (Self-Published)
BRONZE: Walking the Heart Path: Bite-Sized Bits of Wisdom on Living & Leading From the Inside Out, by Sharon E. Reed (Heart By Design)
56. Holiday
GOLD: Ramadan Around the World, by Ndaa Hassan; illustrated by Azra Momin; Edited by Minha Kauser (Self-Published)
SILVER: The Secret of Santa's Naughty-Nice List, by Pat Hall; illustrated by Tamara Campeau (Crow's Foot Books)
BRONZE: Catching the Christmas Spirit, by Bob Outman; art by Dave Franks (Self-Published)
57. Health/Medicine/Nutrition
GOLD: An Unlikely Intervention: A Startup Company's Quest to Conquer the World's Second Leading Killer of Children, by Thomas Washing (Leather Apron Media)
SILVER: Kids, Sports, and Concussion: A Guide for Coaches and Parents, by William Paul Meehan III, MD (Praeger)
BRONZE (tie): True Wellness: How to Combine the Best of Western and Eastern Medicine for Optimal Health, by Catherine Kurosu, MD, LAc and Aihan Kuhn, CMD, OBT (YMAA Publication Center)
Cancer Screening in the Developing World: Case Studies and Strategies from the Field, edited by Madelon L. Finkel, PhD (Dartmouth College Press)
58. History (U.S.)
GOLD (tie): The Third Degree: The Triple Murder that Shook Washington and Changed American Criminal Justice, by Scott D. Seligman (Potomac Books)
Don't Never Tell Nobody Nothin' No How: The Real Story of West Coast Rum Running, by Rick James (Harbour Publishing)
SILVER: TR's Last War: Theodore Roosevelt, the Great War, and a Journey of Triumph and Tragedy, by David Pietrusza (Lyons Press)
BRONZE: A Chickasaw Historical Atlas, by Stanley Nelson (Chickasaw Press)
59. History (World)
GOLD: A Dark Inheritance: Blood, Race, and Sex in Colonial Jamaica, by Brooke N. Newman (Yale University Press)
SILVER: Cork Wars: Intrigue and Industry in World War II, by David A. Taylor (Johns Hopkins University Press)
BRONZE: My Soul is Filled with Joy: A Holocaust Story, by Karen I. Treiger (Stare Lipki Press)
60. Home & Garden
GOLD: Tomato: Know-Sow-Grow-Feast, by Penny Woodward, Janice Sutton, and Karen Sutherland (Self-Published)
SILVER: Small Space Living: Expert Tips and Techniques on Using Closets, Corners, and Every Space in Your Home, by Roberta Sandenbergh, AIA (Skyhorse Publishing)
BRONZE: Straight Dirt: New York's Premier Landscape Designer Tells It Like It Is, by Steve Griggs (Hugo House Publishers)
61. How-To (Crafts/Hobby/Industrial Arts)
GOLD: Gather & Make: Plant-Based Projects for All Seasons, by Genevieve Layman (Azara Publications)
SILVER: Threads Around the World: From Arabian Weaving to Batik in Zimbabwe, by Deb Brandon (Schiffer Publishing)
BRONZE: A Geek's Guide to Cross-Stitch: Journeys in Space, by Clarissa Thorne and Oceano Ransford (Fanbase Press)
62. Inspirational/Spiritual
GOLD: His Holiness: The Fourteenth Dalai Lama, by Jane Perkins and Raghu Rai (Insight Editions)
SILVER: We Sit: Paintings by Marley Kaul, Poems by Taiju Geri Wilimek, by Marley Kaul and Taiju Geri Wilimek (Mill Studio Press)
BRONZE: Tending the Fire: The Story of a Marriage, written and illustrated by Jeannie DuBose (Beaver's Pond Press)
63. New Age / Mind-Body-Spirit
GOLD: Love Your Age: The Small-Step Solution to a Better, Longer, Happier Life, by Barbara Hannah Grufferman (National Geographic/AARP)
SILVER: Wise and Shine: Think Clearly, Live Deeply, Be Someone You Value, by Robert N. Stonehill (Self-Published)
BRONZE: Mindfulness Matters: A Guide to Mastering Your Life, by Pax Tandon (Schiffer Publishing)
64. Parenting
GOLD: Autism Uncensored: Pulling Back the Curtain, by Whitney Ellenby (Köehlerbooks)
SILVER: Answering Why: Unleashing Passion, Purpose, and Performance in Younger Generations, by Mark C. Perna (Green Leaf Book Group Press)
BRONZE: A Parent's Guide to Raising Children with Healthy Vision: How Technology Affects Eyesight & What to Do About It!, by Dr. Nicholas Despotidis, Dr. Noah Tannen, and Kimberly Lee, Ed.M. (Self-Published)
65. Popular Culture
GOLD: James Cameron's Story of Science Fiction, by James Cameron and various authors (Insight Editions)
SILVER: Ahistory: An Unauthorized History of the Doctor Who Universe, 4th Edition (Vol 1,2,3), by Lance Parkin and Lars Pearson (Mad Norwegian Press)
BRONZE: From Behind: A Peculiar Perspective of People and Places, by David Jerome (Smack Books)
66. Psychology/Mental Health
GOLD: Living on Automatic: How Emotional Conditioning Shapes Our Lives and Relationships, by Homer B. Martin MD and Christine B.L. Adams MD (Praeger)
SILVER: Intimate Relationships Across the Lifespan: Formation, Development, Enrichment, and Maintenance, by Abdul Khaleque (Praeger)
BRONZE: Passive-Aggression: Understanding the Sufferer, Helping the Victim, by Martin Kantor MD (Praeger)
67. Sports/Fitness/Recreation
GOLD: Great Game! D1 College Hockey: People, Places, Perspectives, by Bruce Haas (Beaver's Pond Press)
SILVER: The Next Ones: How McDavid, Matthews, and a Group of Young Guns Took Over the NHL, by Michael Traikos (Douglas & McIntyre)
BRONZE: An All-Star's Cardboard Memories, by Tom Zappala, Ellen Zappala, and Joe Orlando with Rico Petrocelli (Peter E. Randall Publisher)
68. Reference
GOLD: The Connoisseur's Guide to Worldwide Spirits: Selecting and Savoring Whiskey, Vodka, Scotch, Rum, Tequila… and Everything Else, by Richard Carleton Hacker (Skyhorse Publishing)
SILVER: Dead Serious and Lighthearted -The Memorable Words of Modern America -Volume III (1994-2015), by Mack W. Borgen (Schmitt & Brody Publishers)
BRONZE: 43 Wine Regions: A Practical Guide to the Top Regions and Vintages Around the World, by Michael Biddick (Mascot Books)
69. Religion (Eastern/Western)
GOLD: A Baptist Preacher's Buddhist Teacher: How My Interfaith Journey with Daisaku Ikeda made me a Better Christian, by Lawrence Edward Carter Sr. (Middleway Press)
SILVER: In the Midst of the City: The Gospel and God's Politics, by Barkley S. Thompson (Bright Sky Publishing)
BRONZE: The 21: A Journey into the Land of Coptic Martyrs, by Martin Mosebach (Plough Publishing House)
70. Science
GOLD: An End to Upside Down Thinking: Dispelling the Myth that the Brain Produces Consciousness, and the Implications for Everyday Life, by Mark Gober (Waterside Press)
SILVER: InsideOUT: Revealing the Mysteries of Creation and the Wisdom to Live Your Life Consciously Connected, by Karen Elkins (Self-Published)
BRONZE: A Deeper Truth: The New Science of Innovation, Human Choice and Societal Scale Behavior, by Tim Stroh (Self-Published)
71. Self Help
GOLD (tie): A Year of Living Kindly: Choices that Will Change Your Life and the World Around You, by Donna Cameron (She Writes Press)
Awaken: 6 Sacred Steps to Remember Who You Are & Why You're Here, by Julie Santiago (Lumina Press)
SILVER: Belonging: Remembering Ourselves Home, by Toko-pa Turner (Her Own Room Press)
BRONZE: Earth Is Hiring: The New Way to Live, Lead, Earn, and Give for Millennials and Anyone Who Gives a Sh*t, by Peta Kelly (Waterside Press)
72. Sexuality/Relationships
GOLD: Relax, It's Just Sex: Understanding Non-Possessive Intimate Relationships, by Leslie Spurr PhD. (Praeger)
SILVER: Love Affairs: The Therapeutic Guide to Sound Thinking and Smart Moves after Infidelity, by Joel Block PhD (Praeger)
BRONZE: Intimate Relationships Across the Lifespan: Formation, Development, Enrichment, and Maintenance, by Abdul Khaleque (Praeger)
73. Transportation (Auto/Aviation/Railroad)
GOLD: Huntington Tracks, by Paul A. Smedley (Golden West Books)
SILVER: The Rail Lines of Southern New England, by Ronald Dale Karr (Branch Line Press)
BRONZE: Vern Tardel Hot Rod Your Model A: How-To Guide for Hot Rodding a Stock Model A, by Vern Tardel & David Featherston (Featherston Publishing)
74. Travel – Essay
GOLD: The Buddha Sat Right Here: A Family Odyssey Through India and Nepal, by Dena Moes (She Writes Press)
SILVER: Rudy's Rules for Travel: Life Lessons from Around the Globe, by Mary K. Jensen (She Writes Press)
BRONZE: Yes, the World is Round: Sailing in the Wake of Early Explorers and History Makers, by Donna Hill (Oriole Publishing)
75. Travel – Guidebook
GOLD: Arizona and New Mexico: 25 Scenic Side Trips, by Rick Quinn (Imbrifex Books)
SILVER: The State of Bourbon: Exploring the Spirit of Kentucky, by Cameron M. Ludwick & Blair Thomas Hess (Indiana University Press)
BRONZE: Cool Tokyo Guide: Adventures in the City of Kawaii Fashion, Train Sushi, and Godzilla, by Abby Denson (Tuttle Publishing)
76. Women's Issues
GOLD: Somos Latinas: Voices of Wisconsin Latina Activists, by Andrea-Teresa Arenas and Eloisa Gómez (Wisconsin Historical Society Press)
SILVER: Screwnomics: How Our Economy Works Against Women and Real Ways to Make Lasting Change, by Rickey Gard Diamond; illustrations by Peaco Todd (She Writes Press)
BRONZE: Sparkle On… Women Aging in Gratitude, by Kim Kane (Wise Ink Creative Publishing)
77. Writing/Publishing

GOLD: Writing To Be Understood: What Works and Why, by Anne Janzer (Cuesta Park Consulting)

SILVER: Artists Write to Work: A Practical Guide to Writing about Your Art, by Kate Kramer (Schiffer Publishing)

BRONZE: Marketing Steamy Romance, by Kilby Blades (Luxe Press)
78. Book/Author/Publisher Website
79. Cover Design – Fiction
GOLD: The Heretic's Guide to Homecoming (Book One: Theory), by Sienna Tristen;
illustrated by Haley Rose Szereszewski (Molewhale Press)
SILVER: Run Story, by Daniel Hales; Cover art by Patrick Porter; Cover design by Philitha Cowdrey (Shape & Nature Press)
BRONZE: The Rabbit Princess: The Path, by R. Chen (Self-Published)
80. Cover Design – Non-Fiction
GOLD: Savvy: Navigating Fake Companies, Fake Leaders and Fake News in the Post-Trust Era, by Shiv Singh and Rohini Luthra (Ideapress Publishing)
SILVER: Remembering Shanghai: A Memoir of Socialites, Scholars and Scoundrels, by Isabel Sun Chao and Claire Chao; Cover design by Paul Barrett (Plum Brook)
BRONZE: Don't Hide the Madness: William S. Burroughs in Conversation with Allen Ginsberg, edited by Steven Taylor; Original Cover Art by R. Crumb (Three Rooms Press)
81. Cover Design - Non-Fiction Oversize
GOLD: St. Croix & Namekagon Rivers, The Enduring Gift: Museum Edition, by Craig Blacklock (Blacklock Photography Galleries)
SILVER: Pamela Colman Smith: The Untold Story, by Stuart R Kaplan w/ Mary K Greer, Elizabeth Foley OConnor & Melinda Boyd Parsons (U.S. Games Systems Inc.)
BRONZE: Ripley's Believe It or Not! 100 Years, written and published by Ripley Publishing
82. Best First Book - Fiction
GOLD: The Serpent, the Puma, and the Condor: A Tale of Machu Picchu, by Gayle Marie (Mnemosyne Books)
SILVER: Sleeping Together, by Kitty Cook (Brass Anvil Books)
BRONZE: High Hand, by Curtis Harris, James Rosen and James Ellenberger writing as Curtis J. James (Copper Peak Press)
83. Best First Book - Non-Fiction

GOLD: Remembering Shanghai: A Memoir of Socialites, Scholars and Scoundrels, by Isabel Sun Chao and Claire Chao (Plum Brook)

SILVER: Spoiler Alert: You're Gonna Die: Unveiling Death One Question at a Time, by Korttany Finn & Jacquie Purcell (Fawkes Press)

BRONZE (tie): Wisdom from the Homeless: Lessons a Doctor Learned at a Homeless Shelter, by Neil Craton M.D. (Friesen Press)

The Doctor Next Door, by Elaine Holt M.D. (Köehlerbooks)
84. Book Series - Fiction
GOLD: The Guinevere's Tale Trilogy, by Nicole Evelina (Lawson Gartner Publishing)
SILVER: The Dyed in the Green Series, by George Mercer (Self-Published)
BRONZE (tie): Clown William, Books 1&2, by Robin Elno (IngramElliot Inc.)
The Steve Cannon Series, by B.R. Laue (Brandy Hill Publishing)
85. Book Series - Non-Fiction

GOLD: The Non-Obvious Guide Series (3 Volumes), by Rohit Bhargava, James Notter, Maddi Grant, and Andrea Driessen (Ideapress Publishing)

SILVER: Historical and Theological Foundations of Law (3 Volumes), by Colonel John Eidsmoe (Nordskog Publishing)

BRONZE: The Aztlán Anthology Series (6 Volumes), Senior Editor Rebecca Frazier (UCLA Chicano Studies Research Center Press)
REGIONAL CATEGORIES
US Northeast – Best Regional Fiction
GOLD: Come, Bos, by Lucille Benoit (Stillwater River Publications)
SILVER: Secrets Haunt the Lobsters' Sea, by Charlene D'Avanzo (Maine Authors Publishing)
BRONZE: Frost Heaves, by T. Stores (Green Writers Press)
US Northeast – Best Regional Non-Fiction
GOLD: Out in Blue Fields: A Year at Hokum Rock Blueberry Farm, by Janice Riley & Stephen Spear (Schiffer Publishing)
SILVER: Red Scare in the Green Mountains: Vermont in the McCarthy Era 1946-1960, by Rick Winston (Rootstock Publishing)
BRONZE: A Road Through Time: Manhattan to the Adirondacks on New York State's First Road, by Richard Figiel (Silver Thread Books)
Mid-Atlantic – Best Regional Fiction
GOLD: Crazy About Kurt, by Will Link (Self-Published)
SILVER: The Strongman and the Mermaid: The Donora Story Collection Book Two, by Kathleen Shoop (Self-Published)
BRONZE: Fathers' Day, by HJ Brennan (Wing & a Prayer Books)
Mid-Atlantic – Best Regional Non-Fiction
GOLD: The Stephen Decatur House: A History, by James Tertius de Kay, Michael Fazio, Osborne Phinizy Mackie, Katherine Malone-France (White House Historical Association)
SILVER: Lee Chapel at 150: A History, by R. David Cox (Mariner Publishing)
BRONZE: Congressional Procedure: A Practical Guide to the Legislative Process in the Congress, by Richard A. Arenberg (TheCapitol.Net, Inc.)
Southeast – Best Regional Fiction

GOLD: An Unfinished Sunset: The Return of Irish Bly, by Will Irby (MacGuffin Books)

SILVER: Mourning Dove, by Claire Fullerton (Firefly Southern Fiction)

BRONZE: Heed the Apocalypse, by Waights Taylor Jr. (McCaa Books)
Southeast – Best Regional Non-Fiction

GOLD: The Faces of Local Food: Celebrating the People Who Feed Us, by Charlotte Caldwell (Farcountry Press)
SILVER: Our Prince of Scribes: Writers Remember Pat Conroy, edited by Nicole Seitz and Jonathan Haupt (University of Georgia Press)

BRONZE: Kentucky's 120 Counties: A Postcard Album (1900-1925), by Carl Howell and Robin Milby (Butler Books)

South – Best Regional Fiction
GOLD:
Valeria Vose
, by Alice Bingham Gorman (She Writes Press)
SILVER:
While You Were Gone
, by Sybil Baker (C&R Press)
BRONZE:
South of Little Rock
, by George Rollie Adams (Outskirts Press)
South – Best Regional Non-Fiction

GOLD: Andrea's Cooktales: A Keepsake Cookbook, by Andrea LeTard (Susan Schadt Press)

SILVER: Novel Sounds: Southern Fiction in the Age of Rock and Roll, by Florence Dore (Columbia University Press)

BRONZE: 100 Insects of Arkansas and the Midsouth: Portraits & Stories, by Norman and Cheryl Lavers (Et Alia Press)

Great Lakes – Best Regional Fiction
GOLD: Robert's Rules, by J. F. Riordan (Beaufort Books)
SILVER: The Clubhouse Thief, by James Janko (Western Michigan University)
BRONZE: Still Waters, by Barbara E. Bull (Cherry Point Publishing)
Great Lakes – Best Regional Non-Fiction
GOLD: Wonderous West Shore, by Todd and Brad Reed, (Todd & Brad Reed Photography)
SILVER: Illinois Across the Land, by Lee Mandrell and DeeDee Niederhouse-Mandrell (Indiana University Press)
BRONZE: Under the Radar Michigan: The Next 50, by Tom Daldin, Jim Edelman & Eric Tremonti (Scribe Publishing)
Midwest – Best Regional Fiction
GOLD: The Witness Tree, by Amy Pendino (Wise Ink Creative Publishing)
SILVER: I Am Mrs. Jesse James, by Pat Wahler (Blank Slate Press)
BRONZE: Once Upon A Sparrow, by Mary Avery Kabrich (Open Wings Press)
Midwest – Best Regional Non-Fiction
GOLD: Pacing Dakota, by Thomas D. Isern (North Dakota State University Press)
SILVER: Operation Snowbound: Life behind the Blizzards of 1949, by David W. Mills (North Dakota State University Press)
BRONZE: German Awakening: Tales from an American Life, by Amy Hallberg (Wise Ink Creative Publishing)
West-Mountain – Best Regional Fiction
GOLD: In the Company of Like-Minded Women, by Elaine Russell (Self-Published)
SILVER : Hopi Tea: A Murder Mystery, by Kent F. Jacobs (Sunstone Press)
BRONZE: Traveling Light: a novelita, by Candelora Versace (Self-Published)
West-Mountain – Best Regional Non-Fiction
GOLD: Utah Canyon Country: 20 Must-See Sites and Short Hikes, by Laurie J. Schmidt (Pleasant Creek Press)
SILVER: Defining the Times: Barack H. Obama, by Patricia Duncan (IJABA Publishing)
BRONZE (tie): In the Chasms of Water, Stone, and Light: Passages Through the Grand Canyon, by John Annerino (Schiffer Publishing)
Four Corners USA: Wonders of the American Southwest, by Jim Turner; photography by Larry Lindahl (Rio Nuevo Publishers)
West-Pacific – Best Regional Fiction
GOLD:
The Secret Life of Mrs. London
, by Rebecca Rosenberg (Lake Union Publishing)
SILVER: Undergrowth, by Ellen King Rice; illustrated by Duncan Sheffels (Self-Published)
BRONZE: Burying My Dead, by Bettie Lennett Denny (Brooklyn Street Press)
West-Pacific – Best Regional Non-Fiction
GOLD: Past/Forward: The LA Phil at 100, by Julia Ward, Robin Rauzi, Derek Traub (Los Angeles Philharmonic Association)
SILVER: A Wild Promise: Prince William Sound, by Debbie S. Miller; photography by Hugh Rose (Braided River / Mountaineers Books)
BRONZE (tie): Painters of the Northwest: Impressionism to Modernism, 1900-1930, by John Impert (University of Oklahoma Press)
Seattle Now & Then: The Historic Hundred, by Paul Dorpat & Jean Sherrard (Documentary Media)
Canada-East – Best Regional Fiction

GOLD: The Luminous Sea, by Melissa Barbeau (Breakwater Books)

SILVER: One for the Rock, by Kevin Major (Breakwater Books)

BRONZE: Celtic Knot: A Clara Swift Tale, by Ann Shortell (Friesen Press)
Canada-East – Best Regional Non-Fiction

GOLD: Betrayal of Trust: Commander Wyatt and the Halifax Explosion, by Joel Zemel (New World Publishing)

SILVER : No Poverty Between the Sheets, by Pauline Kiely (Passionate Pen Publishing)

BRONZE: Treasures of the CNE: Memorabilia and Tales from the Canadian National Exhibition, by Lee Shimano (Friesen Press)
Canada-West – Best Regional Fiction

GOLD: Fat Cats: Book Four in the Dyed in the Green Series, by George Mercer (Self-Published)

SILVER: Hider/Seeker: Stories, by Jen Currin (Anvil Press)

BRONZE: Lure: Is Humanity the True Cancer?, by Jeff Marschall (Self-Published)
Canada-West – Best Regional Non-Fiction

GOLD: Claiming the Land: British Columbia and the Making of a New El Dorado, by Daniel Marshall (Ronsdale Press)

SILVER: That is Not Me: A Journey of Perception, by L.J. Nelson (Friesen Press)

BRONZE: Larry's Last Resort: A True Story, by Susan Riley (Gower Point Press)
Australia/New Zealand – Best Regional Fiction

GOLD: The Nam Shadow, by Carole Brungar (Carole Brungar Publishing)

SILVER: Tasman: An Innocent Convict's Struggle for Freedom, by Paddy Eger (Tendril Press)

BRONZE: Pongo: Hands Through the Forest, by Sue Feenstra (Ocean Reeve Publishing Pty Ltd)
Australia/New Zealand – Best Regional Non-Fiction
GOLD: Australia's EXTRA. Ordinary. West., by Clare McAleney & Carmen Jenner (Creatavision Publishing)
SILVER: Women of a Certain Age, edited by Jodie Moffat, Maria Scoda & Susan Laura Sullivan (Fremantle Press)
BRONZE Lina'la: Portraits of Life at Litekyan, by Richard Flores Taitano Micronesian Area Research Center (University of Guam Press)
Europe – Best Regional Fiction

GOLD: Straight Circles, by Jackie Bateman (Anvil Press)

SILVER: In Servitude, by Heleen Kist (Pollok Glen Publishing)

BRONZE: Remnants, by Stan Poel (Heritage Beacon Fiction)
Europe – Best Regional Non-Fiction

GOLD: Holodomor: Silenced Voices of the Starved Children, by Lesa Melnyczuk and Phil Webster (Carina Hoang Communications)

SILVER:

Finding Monte Cristo: Alexandre Dumas and the French Atlantic World

, by Eric Martone (McFarland & Company Publishing)

BRONZE:

Under the French Blue Sky: Diary of a Grand Tour

, by Nicole Marie Davison (Capra Cyclista)
E-BOOK CATEGORIES
E1. Best Adult Fiction E-Book

GOLD: The Afterlife of Walter Augustus, by Hannah Lynn (Self-Published)

SILVER: Split Rock: A Martha's Vineyard Novel, by Holly Hodder Eger (Self-Published)

BRONZE: The Tigers Time, by Marc Alan Edelheit (Self-Published)
E2. Best Romance/Erotica E-Book

GOLD: Heather House: Witch of Threadneedle Street, by Carmen Caine (Dithmar Publishing)

SILVER: Just For Show, by Jae (Ylva Publishing)

BRONZE: Etti's Intended, by Janet Lane (Dreaming Tree Publishing)

E3. Best Mystery/Thriller E-Book
GOLD (tie):
Blythe of the Gates
, by Leah Erickson (9MM Press)
Do Not Ask
, by Elaine Williams Crockett (BookBaby)
SILVER: Death Said the Gypsy Queen, by Susan Boles (Argent Ocean Publishing)
BRONZE: The Shady Hoosier Detective Agency (Book1): Ghost Busting Mystery, by Daisy Pettles (Hot Pants Press)
E4. Best Sci-Fi/Fantasy/Horror E-Book

GOLD: Literature®, by Guillermo Stitch (Self-Published)

SILVER: The Anuan Legacy, by Traci Ison Schafer (Inkana Publishing)

BRONZE (tie):

Web of Eyes: Buried Goddess Saga Bk 1

, by Rhett C Bruno & Jaime Castle (Aethon Books)

Rabid Heart

, by Jeremy Wagner (Riverdale Avenue Books)
E5. Best Adult Non-Fiction Personal E-Book

GOLD:

B Plus: Dancing for Mikhail Baryshnikov at American Ballet Theatre

, by Michael Langlois (Epigraph Books)

SILVER:

From Under the Russian Snow

, by Michelle A. Carter (Bedazzled Ink Publishing)

BRONZE:

Resurrection Lily: The BRCA Gene

,

Hereditary Cancer, & Lifesaving Whispers from the Grandmother I Never Knew,

by Amy Byer Shainman (Archway Publishing)
E6. Best Adult Non-Fiction Informational E-Book

GOLD:

Charming Cheaters: Protect Yourself from the Sociopaths, Psychopaths, and Sexopaths in Your Life,

by Nicole Kelly, M.D. (JACC Publishing)

SILVER:

Dinner for a Dollar,

by Shelly Longenecker (Dinner for a Dollar)

BRONZE:

Emojigraphy: The International Emoji Language Basic

, by Emojigraphy Team (Self Published)
E7. Juvenile/Young Adult Fiction E-Book

GOLD:

The Princess of Baker Street

, by Mia Kerick (Harmony Ink Press)

SILVER:

But Not Forever,

by Jan Von Schleh (SparkPress)

BRONZE: Daisy Doyle, by Madonna Ball (Abuzz Press)
E8. Best Children's Illustrated E-Book

GOLD: Galdo's Gift: The Boovie, by Trevor Young and Eleanor Long (Tapocketa)

SILVER: Growing Up in Alaska, by Constance Taylor; illustrated by Ben O'Brien (Fathom Publishing)

BRONZE: I Am a Girl. See what I can be!, by Eunice Olsen (Eunice Olsen Media)
E9. Best Regional E-Book – Fiction
GOLD: Life Without Shoes: The First Father Ambrose Mystery, by Emma Cyrus (Square Root Press)
SILVER: A Far Different Path, by Michael Stone (Self-Published)
BRONZE:
The Wrong Boy
, by Cathy Ace (Four Tails Publishing)
E10. Best Regional E-Book – Non-Fiction
GOLD:
The Architecture of Engagement
, by Jim Taggart (Abacus Editions)
SILVER:
Radical Revolution: The Fight for Animal Liberation
, by Stephen Saunders (Self-Published)
BRONZE:
Balance: Adventure School for Women at 40,
by Leanne Blaney (Self-Published)
E11. Best E-Book Design
GOLD:
Remembering Shanghai: A Memoir of Socialites, Scholars and Scoundrels,
by Isabel Sun Chao and Claire Chao (Plum Brook)
SILVER: Embracing Cultural Responsivity and Social Justice: Re-Shaping Professional Identity in Counselling Psychology, by Sandra Collins (Counselling Concepts)
BRONZE:
Giving Voice,
by Victoria Lansford (Spiral Publications)
---
Comments
---