More Excerpts and Photos
"The sheriffs didn't seem to grasp that those who stayed behind had saved hundreds of homes, possibly even preventing the fire from moving into the eastern part of the city. They often acted like the locals were getting in their way, not appearing to appreciate the fact that most Malibuites had seen no first responders during the fire. And now the first responders that residents were seeing were acting like the 'gestapo,' as one city council member called them."
"With no help from the real government, community members had come together to create their own. The fire and its fallout quickly acquired a nickname. Locals called it the YOYO Fire, for You're On Your Own.
One week in, the city finally did something.
Two Porta Potties."

"It was hard for Nina to see her parents under this kind of duress. Her father had built their home with his hands. Now he was throwing them up in defeat.
When I asked Nina if she wished she'd grabbed something from the only bedroom she'd ever known, she said, 'I wish I'd taken a picture of my room so I'd remember what was there. Forgetting what once was, that's the saddest part for me.'
And then she continued, 'I don't think I'll ever be that attached to anything again. I don't think I'll ever have children.'"
Independent Publisher on Instagram
Feature
Profile of a Courageous Author
IPPY Award-Winner and Accidental Firefighter Robert Kerbeck and the Malibu Wildfire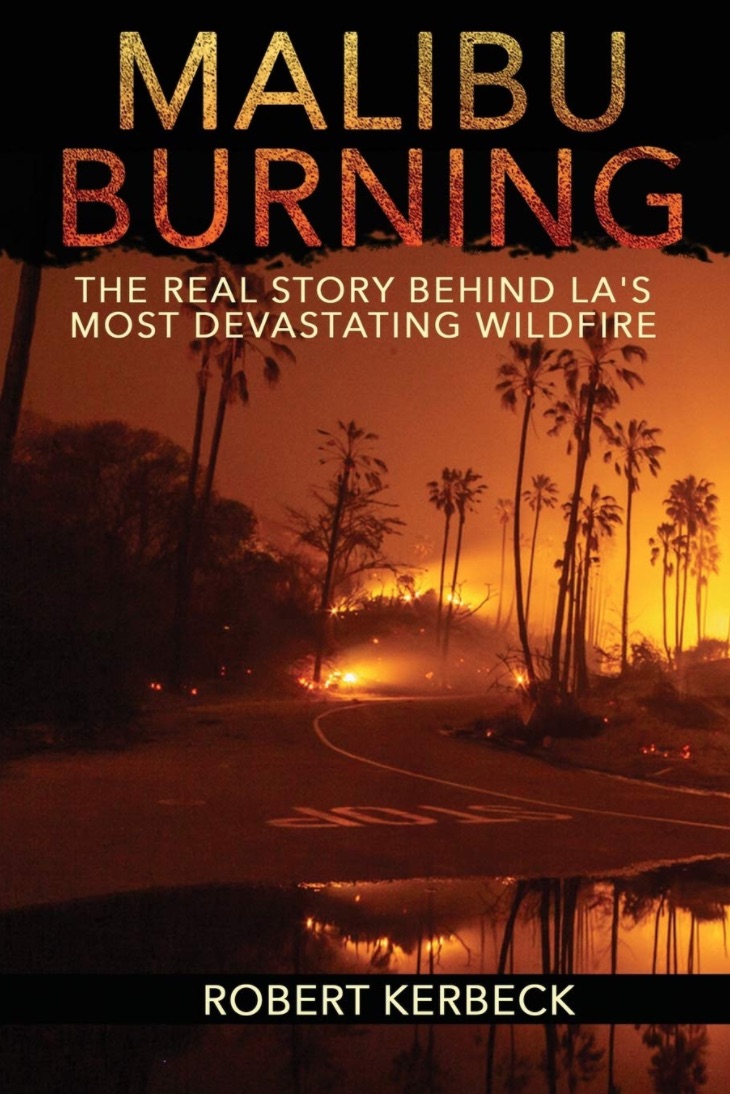 In November of 2018, the most devastating wildfire in Los Angeles history raged through Malibu County. It burned 10,000 acres, destroyed more than 2,000 structures, and killed three people before firefighters were able to control the blaze. More than 250,000 people were forced to evacuate, but some Malibu citizens stayed behind to protect their homes. One of these accidental firefighters was Robert Kerbeck, author of Malibu Burning: The Real Story Behind LA's Most Devastating Wildfire and winner of the 2020 Silver IPPY Award for Creative Non-Fiction. He opens the book's prologue with this chilling description:
"Few things in this world will forever change you like the terror of thinking you're about to be burned alive in front of your kid. But at 11:44 on the morning of Friday, November 9, as the flames of the Woolsey Fire barreled across our yard, I was gutted by the possibility. The fire had been burning since the day before, but all at once it crashed down into my Malibu Park neighborhood, and somehow there were more children fighting the blaze than there were firefighters."
Kerbeck continues with an edge-of-your-seat account of his own experience fighting the Woolsey Fire. He details his family's preventative measures, their attempts to control the fire, and their last-minute escape to the beach as flames overtook the neighborhood. But Malibu Burning is more than just a personal narrative. Through interviews with firefighters, lawmakers, and Malibu celebrities like Julia Roberts, Bob Dylan, and Nick Nolte, Kerbeck tells the story of a community fighting together. And despite the references to high-end houses, sprawling properties, and celebrities, it's the ordinary men and women of Malibu he describes in chapter one that take center stage.
"For every Barbra Streisand zealously guarding her cliffside estate, there are scores of residents who struggle to make ends meet. These men and women -- teachers, working couples, broke surfers, students, families with kids, the elderly living on fixed income -- banded together during the Woolsey Fire to save hundreds of homes, sometimes entire neighborhoods"
Kerbeck blends interviews, investigative journalism, and personal memoir to focus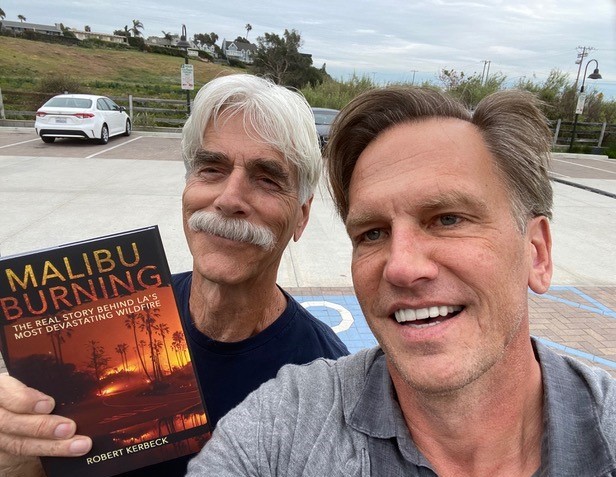 on the actions of these ordinary
residents as they did everything in their power to protect their community. "I still get chills when I think of the lengths people went in order to help complete strangers," Kerbeck said in an interview. "In numerous cases, residents with garden hoses and zero training saved their homes and their neighbors' homes. One couple in their eighties used buckets and towels to put out fires and save homes."
This kind of self-reliance is not rare in Malibu, although it was new to Kerbeck. A Philadelphia native, he had no experience with wildfires until he moved to Malibu in 2000. But one of the first things he learned was to always be prepared:
"A surfer buddy, Tim, once told me what gear to buy for the inevitable wildfire. A lifelong local, Tim had also warned me that there would be no firefighters when the time came, that if I wanted to save my place I would need to stay and fight for it myself."
This preparation served Kerbeck well: his was one of the only homes left standing in his neighborhood after the fire passed through. But in hindsight, much of the damage seems preventable. In Malibu Burning, Kerbeck examines the larger factors of the fire, such as climate change, local manufacturing, and the actions of local fire departments. He concludes that wildfires in California are only getting worse:
"Four of the worst ten wildfires in the state's history have occurred only in the last few years. With the planet becoming hotter and drier, huge, fastmoving, extreme fires are the new normal. Firefighters are seeing speed rates they've never seen before."
This "new normal" necessitates preparation. "Homeowners need to be better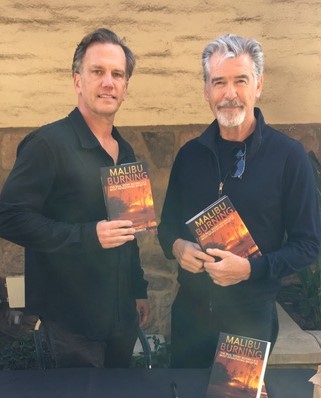 prepared and more self-reliant," Kerbeck says. "They need to recognize that they are living in a wildfire prone area. This means eliminating flammable trees and building materials, and installing ember resistant vents. By clearing your brush, you give yourself, your neighbors, and the fire department a fighting chance to save homes."
This message of preparation is essential to Malibu Burning, but just as important is Kerbeck's focus on community, resilience, and hope. Yes, Malibu Burning is about an incredibly damaging natural disaster. But it's also about the power of ordinary citizens working tirelessly to help each other. It's about strength, and healing, and re-building. This is an important book, as much for its insights into the Malibu community as for its information on fire safety and prevention.
* * * * *

Malibu Burning: The Real Story Behind LA's Most Devastating Wildfire
by Robert Kerbeck
ISBN 978-1-7334705-0-6 (paperback)
ISBN 978-1-7334705-1-3 (ebook)
ISBN 978-1-7334705-2-0 (audiobook)
ISBN 978-1-7334705-3-7 (hardcover)
* * * * *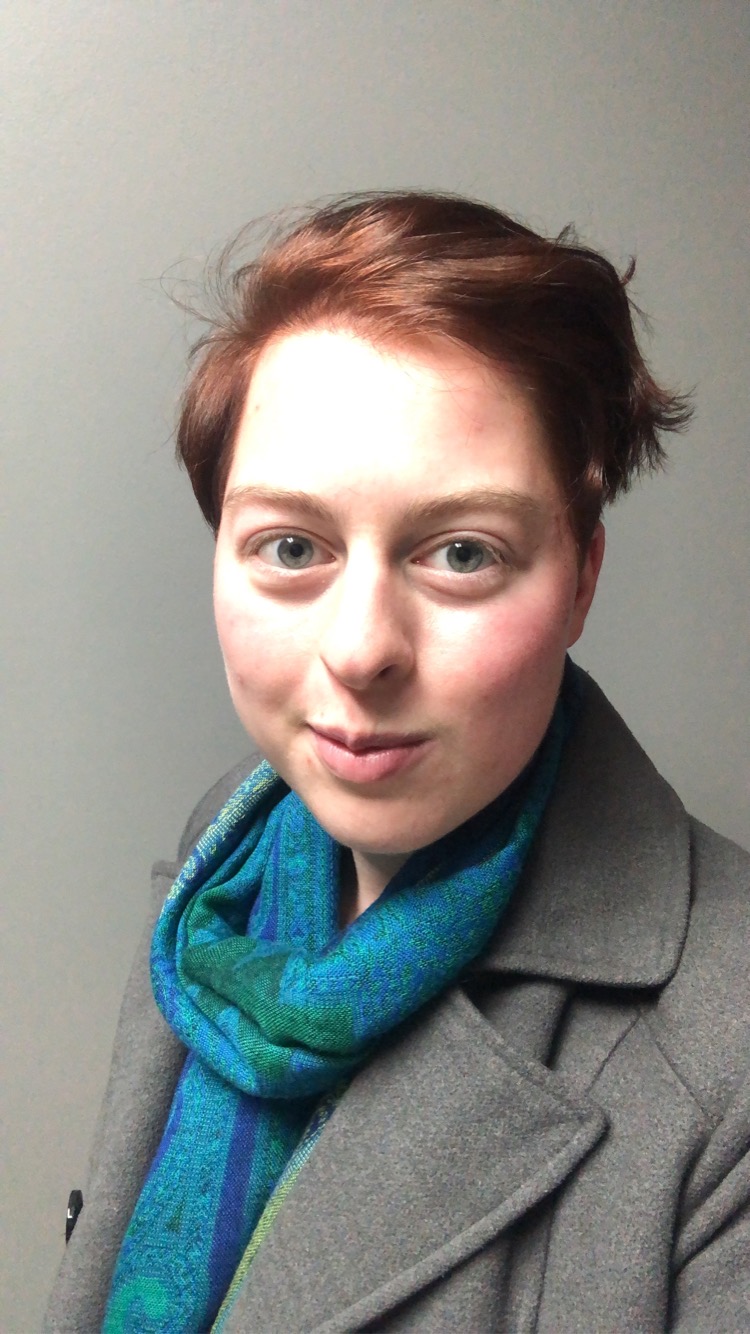 Cece Richardson is a contributing writer for Independent Publisher. She studies English and Theatre at Benedictine College, where she spends her time acting, writing, and producing radio shows. You can find her on twitter @CeceRichardson6.
---
Comments
---