Feature
The Self-Publishing Checklist
5 Steps to Get from Manuscript to Published Book
self-publishing, you may feel overwhelmed by the options available. There are dozens of avenues to choose from when it comes to the actual publication of your book, let alone the other steps it takes to get your story into the hands of readers. To help guide you through the adventure, we've put together five major hurdles to overcome on your way to publication.
1. Pick a Publishing Strategy
How do you plan to publish your book? Will you work with Amazon or with a boutique publishing services firm? Consider how tech-savvy and publishing-savvy you are when making this decision. Amazon has a generic, relatively straightforward publishing process, but a publishing services firm offers more hands-on advice and help throughout the process. Make sure you consider:
a. Print vs. Digital: Contrary to once-popular belief, print books aren't going the way of the dinosaur. Many outlets are reporting that ebook sales have plateaued or even declined. But ebooks still remain a viable, inexpensive reading option, and they also don't lead to you stuck with a boxes of books stuck in your garage. Read up on opinions from other authors, especially in your genre.
b: Distribution: Depending on how you decide to publish, you'll need to decide how your books will be distributed. This can be one of the trickiest parts of self-publishing. Check out this article for more information.
c: Creating Your Own Imprint: That's an entirely different beast! Running your own imprint (essentially a mini company) can be rewarding, but can also come with challenges. Read up on our dos and don'ts of starting your own publishing business here.
2. Hire an Editor
The single most important piece of advice I can give to any writer is HIRE AN EDITOR. (And that's not just because I am one.) Self-published books have gotten a bad rap over the years for having writing that wasn't as clean and polished as what you would find in a traditionally published book. But there are hundreds of freelance editors out there who can help you overcome this most common criticism! Hire one today.

3. Hire a Designer
You may need a cover designed or the interior of your book designed, or both. No matter where someone is shopping—online or in a store—your cover will be the first thing they see and judge about your book. If they don't like the cover, they are less likely to buy your book, even if you have a great title and great content. Take the time and money to make your cover stand out.
If you are creating printed copies of your book, you'll also want to hire an interior designer. Readers can pick out a self-published book when leafing through the pages because self-published books often don't use the same margins, leading, fonts, or paragraph spacing as traditionally published books. I always recommend keeping the interior simple, clean, and as close to traditionally published books as possible. Your book will appear more readable—people are used to certain standards—and will also look more professional.

4. Create a Marketing Plan
No book sells without marketing. And when you're an indie author, you'll need to be prepared to do a lot of marketing. That means time, energy, and definitely dollars going toward getting the word out about your book. Check out the sidebar for marketing tips, and be sure to focus on the marketing strategies below.
a: Publicity: Publicity means getting to talk about your book—or have other people talk about your book—for free. Look for opportunities to be on TV or the radio, to be featured on a blog or write a guest post, or to appear in a newspaper or magazine.
b: Reviews: Reviews from publishing industry magazines/websites, respected book bloggers, and authors are hugely important and help determine whether booksellers and librarians will order your book. Reviews from readers (on sites like Amazon, Goodreads, and Barnes & Noble) help show other readers how great your book is, and those stars are incredibly influential in the purchase of books. You'll want to pursue reviews from both the professionals and your readers as you move forward.
c: Awards: Book awards can be just as powerful as strong reviews, if not more so! Seek out awards that fit your genre and find out how the award-winning books are chosen (do you submit a title for consideration, are titles voted upon by a committee, etc.). Any time you have the opportunity to enter a prestigious award, you should do so!
5. Build Relationships
In today's publishing world, no one is successful in a vacuum. Authors support other authors. Local librarians and booksellers promote events for local authors. And the list goes on. Be sure to take time from your busy publishing schedule to create authentic, reciprocal relationships with the other book-world folks in your community. (Of course, that community may be physical or exist on the Internet…or both!) You will need the help and wisdom of others to get your book off the ground, and one day they may want your help and wisdom too!
---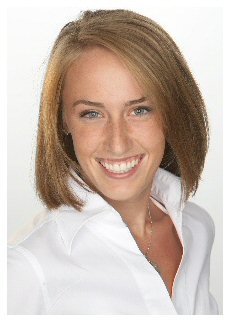 Jillian Bergsma Manning is a contributing editor for Independent Publisher. She loves reading and writing but not arithmetic. Follow her on Twitter at @LillianJaine or on her blog at www.editorsays.com.
---
Comments
---