Shining a Light on Exemplary Christian Books
With more and more people searching for inspiration and seeking answers to life's tough questions, books dedicated to Christian belief and personal development are a fast-growing segment of publishing and bookselling today. Books have always been powerful tools for helping us understand Scripture and to explore various aspects of faith in a complicated world. How does one choose the "winners" from the huge array of new titles released each year? The Illumination Book Awards are designed to "shine a light" on the best of these new titles written and published with a Christian worldview.
Award categories range from Bible Study and Devotional to family-oriented subjects like Education and Children's Picture Book. The purpose of the Illumination Book Awards is to bring award recipients the credibility and publicity they need to further their book marketing and sales success.
The 2023 Illumination Awards are open to all Christian-themed books written in English. The contest is for published books only, as our judging criteria include cover design, layout, etc. Books from all methods of publishing are welcome, and authors of royalty-published books are welcome to enter their books themselves. Entry fees start at $75 per category and go up to $85 and then $95 as the final deadline approaches, with the early-bird discounts along the way to encourage early entry.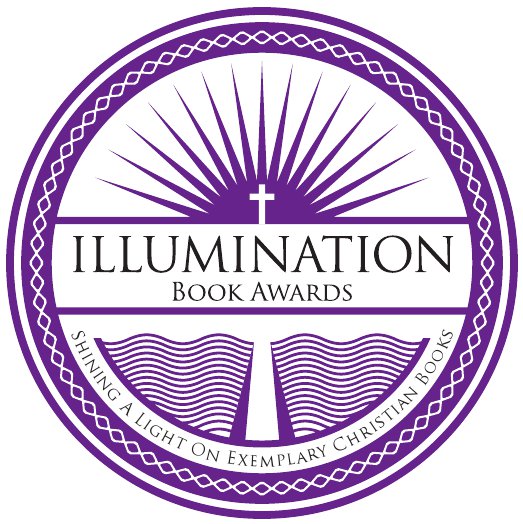 Independent Publisher on Instagram
Feature
How a Book Award Finally Got My Memoir Noticed
Illumination Award Winner Speaks Out
Authors hoping to become "published authors" come to know the circuitous paths that are trodden as one navigates the publishing world. Find a reputable publisher who has faith in your book. Landing that book deal. Wrestling with the editing process to protect all those well-chosen words. Revising, revising, and revising. Planning an enticing cover and a draw-in-the-reader summary for the back cover. It is all happily and anxiously exciting, leading to the birth of your book baby.
The day comes when you get your copyright certificate in the mail and you may let out a little squeal (or was that just me?). Soon enough the actual book lays in your hands and your room begins to glow with your pride while you pray to the book gods that people will actually read it. Your persistence paid off and you got published.
However, you did not know that marketing your baby would call for more doggedness. You have to get your selected advance readers to give written reviews. Then you send your launch letters to every person you have ever known asking them to consider pre-ordering your book baby. Press releases to media publications in your area go out with the hope that a journalist will take an interest in this local author. "My book is worth reading," you say as you apply for a spot at local book fairs.
Fortunately, I had excellent assistance in marketing through my publisher, Citrine Publishing. For this I was grateful, as I had more than one conversation with local authors who lamented that their publishing companies deferred all marketing to them and them alone. My memoir, Praying on Empty, A Female Pastor's Story had a successful launch and became a short-term Amazon bestseller. How unexpectedly thrilling that was!
Next, Penelope Love, director of publishing at Citrine encouraged me to enter some book awards contests. I almost made it to the promised land in the Indies and International Book Awards at which my book was a finalist in each. Press releases for both these accomplishments went out, of course, but did not catch the eye of the editor of the local paper for the community that had been my dwelling place during a large segment of my book's arc. Penelope's contacts with the editor of The Press Enterprise in Bloomsburg, Pennsylvania, were cordial but did not result in an article that might have reached the local readers where I had been a pastor for twelve years. Penelope and I both knew that people who had known of me during my years there in a fairly public job would be excellent sales prospects, and even better, spread the word through word-of-mouth about the life and struggles of the pastor they had known. My uniqueness as a female pastor would be the draw. And one who had lost her religious faith? Now that was an enticing drama.
I had both thrived and survived during my 35 years as a parish pastor, which is one of the highest burnout professions. I loved it. I hated it. I enjoyed being a voice for a Christianity that was more about love and grace than judgment and hell -- but hated the isolation that went along with my career. My book deals with the three-year period when I had no faith, yet needed to continue making my living as a parish pastor for a Lutheran congregation. The reader walks along with me to find out, "Will she ever come back to God, or God to her?"
I entered my book into one last contest, the Illumination Book Awards, whose mission is to "shine a light on exemplary Christian books." Nailed it! Praying on Empty won the Gold Medal for Inspirational Memoir. I walked over the mountain into the land of promise as a recognized author whose book was making a difference in the lives of its readers—with a seal of that recognition to show for it, and an actual medal! This wondrous honor confirmed the focus that had accompanied me in my writing, that my story would speak to people who were bumping against the great questions about God and God's activity in their lives. Making money had never been my goal; helping people was.
This time, a press release I emailed to a specific journalist who was noted on the website for The Press Enterprise got noticed. She interviewed me and then used a sizeable amount of space about me and my book in her weekly column. The result was a bump in sales and an online forum with students from Bloomsburg University, my alma mater, orchestrated by one of my college professors who eagerly championed my book. Without the article in the Enterprise he would not have known about it since we had lost touch.
Hope amidst loss had been essential in restoring my Christian faith. Persistence and faith in my story being of relevance to others had been essential in finally getting noticed by that newspaper. The Illumination Book Award lit the path forward with its confirmation that Praying on Empty is a book with repute, written with skill, and deserving of an audience. The evidence that "my book is worth reading" is now sealed on the cover, supporting its true transformational work: that the prayers of which I was once empty may offer you or someone you know life-changing contemplation, comfort and inspiration.
* * * * *
About the Author: The Rev. Marjorie Weiss entered a man's professional world when she was ordained as a Lutheran pastor in 1980. There were only about 200 others like her in the USA at that time. During the three-year period when she had no faith, she still preached, taught Bible classes, officiated at funerals, visited the sick and prayed with them, all without a sense that God was real. The anguish and hypocrisy she experienced were profound. Her book deals with these weighty questions:

What led her into ministry in 1980 at a time when female clergy were few?
How did her childhood, specifically her position as a middle child in a family of four children, influence her personality so that she would even consider a male dominated profession?
How did the unexpected betrayals and loneliness she experienced in parish ministry contribute to her loss of faith?
Praying on Empty: A Female Pastor's Story
by Marjorie Weiss
Citrine Publishing (2019)
252 page paperback; $19.95
ISBN-13: 978-1947708549
Learn more, including a preview:
---
Comments
---