Feature
Announcing the 2023 Independent Publisher Book Awards Results
Changing the World One Indie-Published Book at a Time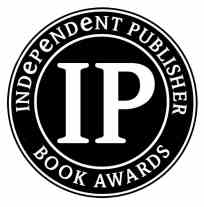 Congratulations to all of the medalists in the 2023 Independent Publisher Book Awards!

Each year since 1996, the Independent Publisher Book Awards have identified a reading list of progressive, thought-provoking books, the kind that can touch lives, advance careers, and stretch our imaginations.
With the tag line, "Recognizing Excellence in Independent Publishing," the IPPY Awards showcase the best books from throughout North America and the English-speaking world. Launched as the first unaffiliated awards program open exclusively to independent, university, and self-published titles, the awards are presented each spring by publishing services firm Jenkins Group of Traverse City, Michigan and IndependentPublisher.com, "THE Online Voice of Independent Publishing."
Here are links to the various IPPY categories results pages, followed by important links for medalists.
2023 Independent Publisher Book Awards Results
IPPY 2023 Medalists categories 1-54
IPPY 2023 Medalists categories 55-88
IPPY 2023 Audiobooks, Regionals and Ebooks
IPPY 2023 Outstanding Books
IPPY 2023 on Instagram:
---
Comments
---