The "IPPY" Awards, launched in 1996, are designed to bring increased recognition to the deserving but often unsung titles published by independent authors and publishers. Established as the first awards program open exclusively to independents, over 3,000 "IPPYs" have been awarded to authors and publishers around the world.

Independent publishers are extremely diverse, in both style and geography. This year's IPPY competition attracted 3,650 entries in the national categories, 1,150 regional entries and 440 e-book entries. So, 5,240 total entries and 382 total medals were presented. The medalists represented 44 U.S. states plus the District of Columbia, five Canadian provinces, and eight countries overseas.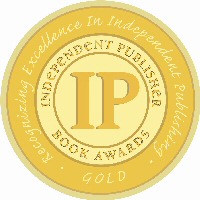 Where do the most IPPY winners live? For 2013, the most medal-winning books came from California, with a whopping 49 winners! New York is next with 27 winners, and then a very even distribution between Texas, Massachusetts and Colorado with 12 each; Michigan has 11 winners; Minnesota, North Carolina and Washington have 10 each; Illinois, Arizona, and Ontario each garnered 9 winners.

"Independent publishers are growing in number, and the quality of their work is increasing," said awards director Jim Barnes. "One element driving the high rate of excellence is participation from university presses. This year, 29 medalists came from university presses and 9 came from museums. Their elevated level of writing, editing, design and production raises the bar and inspires us all."
Independent Publisher on Instagram
Feature
2013 Independent Publisher Book Awards Results
Recognizing Excellence in Independent Publishing - 17th Annual Awards
Congratulations to all 382 medalists and sincere thanks to the almost 2,500 independent authors and publishers who participated in our 2013 Independent Publisher Book Awards contest. The awards ceremony to honor the medalists was held on May 29th in New York, on the eve of BookExpo America. Award-winners in attendance were introduced and presented medals, and the event featured a musical performance by Memoir category silver medalist, Dick Wagner, and readings by Poetry category medalists Marty McConnell and L. Lamar Wilson.
See more photos, press release and links at the IPPY Medalist page.
Here are the results of this year's awards, starting with the gold, silver and bronze medalists in our 77 National categories, and on separate pages, the Regional category medalists, E-Book categories, and our Outstanding Books of the Year. The 382 total medalists come from 44 U.S. states and Washington, D.C.; 5 Canadian provinces; and 8 countries overseas. Congratulations to all!
Click here to go to the Regional and E-Book Awards page.
Click here to go the Outstanding Books of the Year page.
2013 Independent Publisher Book Awards Results
1. Fine Art
Gold: Artists in Love, by Veronica Kavass (Welcome Books)
Silver (tie): Regarding Warhol: Sixty Artists, Fifty Years, by Mark Rosenthal, Marla Prather, Ian Alteveer, and Rebecca Lowery (The Metropolitan Museum of Art) and Jay DeFeo: A Retrospective, by Dana Miller (Whitney Museum of American Art, New York)
Bronze: Dark Light: The Ceramics of Christine Nofchissey McHorse, by Garth Clark and Mark Del Vecchio (Fresco Fine Art Publications)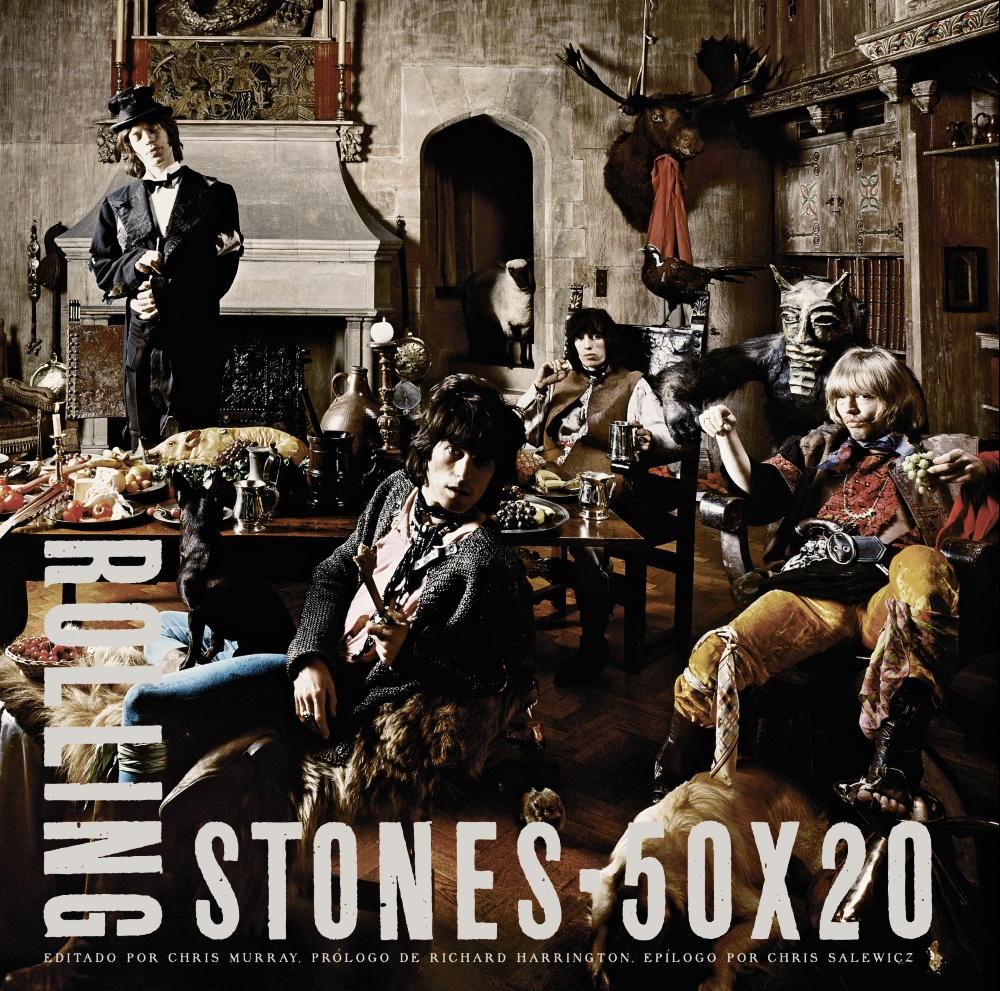 2. Performing Arts
Gold: Rolling Stones 50x20, by Chris Murray (Insight Editions)
Silver: Starting Your Career as a Dancer, by Mande Dagenais (Allworth Press)
Bronze: 50 Sides of the Beach Boys, by Mark Dillon (ECW Press)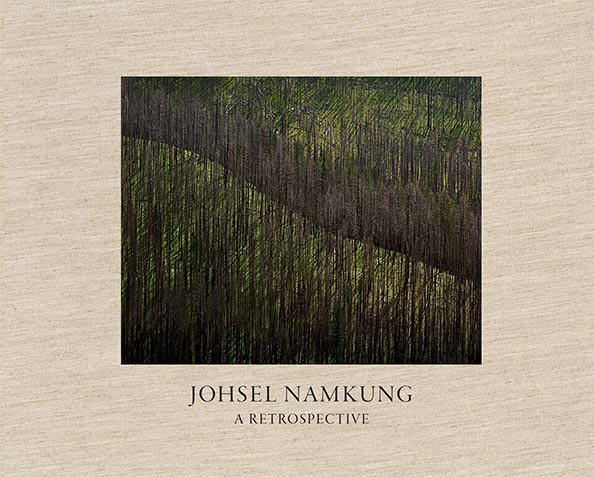 3. Photography
Gold: Johsel Namkung: A Retrospective, by Johsel Namkung (Cosgrove Editions)
Silver (tie): Iconic: Perspectives on the Man-Made World, by Brian Vanden Brink (Down East Books) and Vivian Maier: Out of the Shadows, by Richard Cahan & Michael Williams (CityFiles Press)
Bronze: INPHA 1: The 1st International Photography Annual, Edited and Designed by Jason Franz (Manifest Press)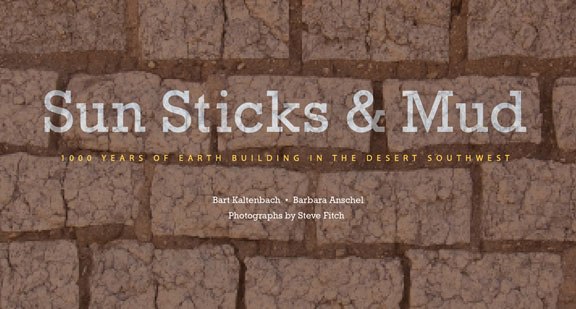 4. Architecture
Gold: Sun Sticks & Mud: 1,000 Years of Earth Building in the Desert Southwest, by Bart Kaltenbach and Barbara Anschel; photographed by Steve Fitch (La Sombra Books)
Silver: Advanced Timber Framing, by Steve Chappell (Fox Maple Press)
Bronze: Legendary Golf Clubhouses of the U.S. and Great Britain, by Richard J. Diedrich (Diedrich, LLC)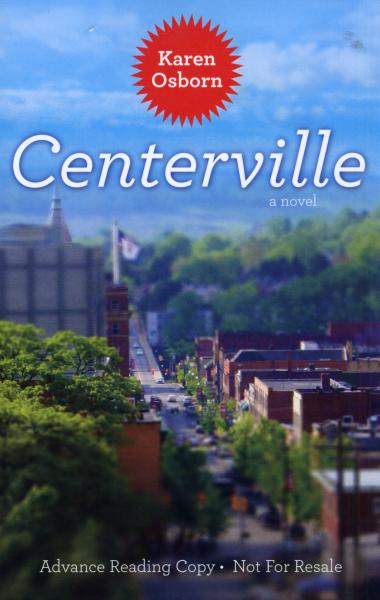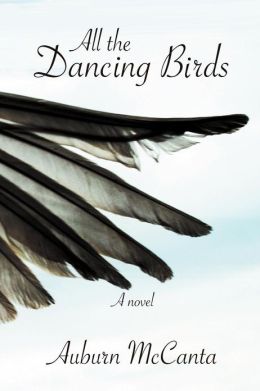 5. Popular Fiction
Gold (tie): Centerville, by Karen Osborn (Vandalia Press) and All the Dancing Birds, by Auburn McCanta (Marcanti Clarke Literary Press)
Silver: My Year as a Clown, by Robert Steven Williams (Against the Grain Press)
Bronze: The Holden Age of Hollywood, by Phil Brody (Medallion Press)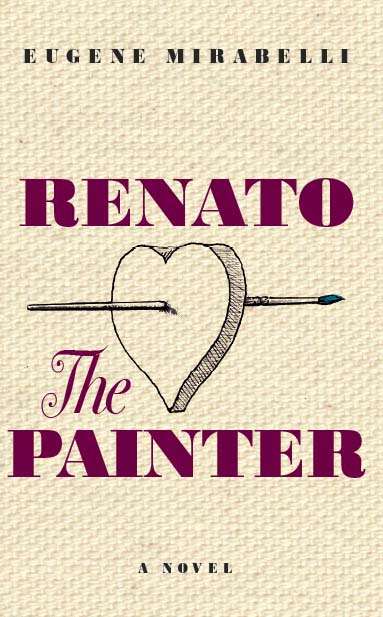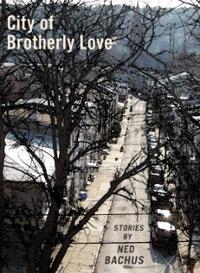 6. Literary Fiction
Gold (tie): City of Brotherly Love, by Ned Bachus (Fleur-de-Lis Press) and Renato, the Painter, by Eugene Mirabelli (McPherson & Company)
Silver: The Isle of Kheria, by Robert Cabot (McPherson & Company)
Bronze: Collateral Damage, by Alice K. Boatwright (Standing Stone Books)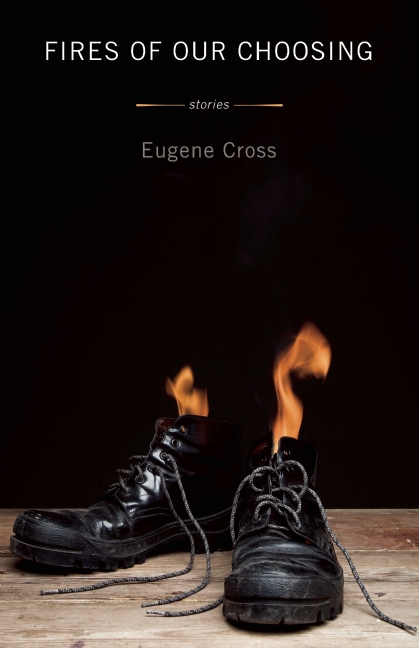 7. Short Story Fiction
Gold: Fires of Our Choosing, by Eugene Cross (Dzanc Books)
Silver (tie): Greetings From Below, by David Philip Mullins (Salt Publishing) and Stray Decorum, by George Singleton (Dzanc Books)
Bronze: Garbage Night at the Opera, by Valerie Fioravanti (BkMk Press)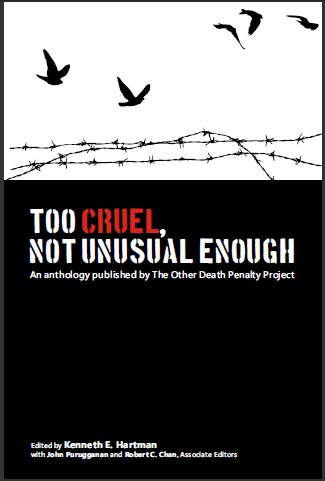 8. Anthologies
Gold: Too Cruel, Not Unusual Enough, Edited by Kenneth E. Hartman (The Other Death Penalty Project)
Silver: No Character Limit: Truth & Fiction from WriteGirl, Edited by Keren Taylor (WriteGirl Publications)
Bronze: The Quadrants Series: Debut Novels by Seasoned Writers, by Robert Ashley, Sumner Carnahan, Thomas Frick, & L.K. Larsen (Burning Books)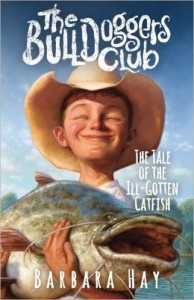 9. Juvenile Fiction
Gold: The Bulldoggers Club: The Tale of the Ill-Gotten Catfish,by Barbara Hay (The RoadRunner Press)
Silver: Martin McMillan and the Secret of the Ruby Elephant, by Elaine Russell (Create Space)
Bronze: Prairie Journey, Frances Bonney Jenner (Irie Books)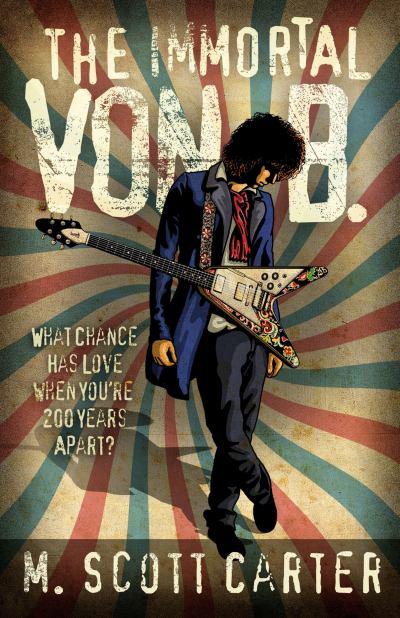 10. Young Adult Fiction
Gold: The Immortal Von B. by M. Scott Carter (The RoadRunner Press)
Silver (tie): Bi-Normal, by M.G. Higgins (Saddleback Publishing) and Untraceable: The Nature of Grace series, Book 1, by S.R. Johannes (Coleman & Stott)
Bronze: The Elephant of Surprise, by Brent Hartinger (Buddha Kitty Books)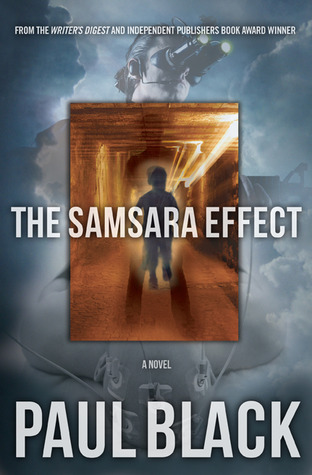 11. Fantasy/Science Fiction
Gold: The Samsara Effect, by Paul Black (Novel Instincts Publishing)
Silver: Second Nature, by Mark Canter (Self-Published)
Bronze: The Colony,by Blaine C. Readler (Full Arc Press)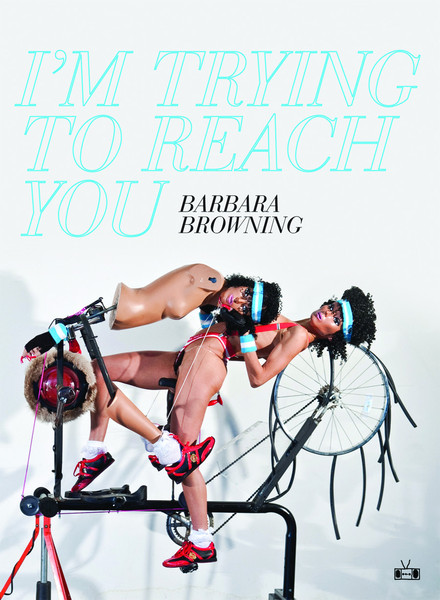 12. Gay/Lesbian/Bi/Trans Fiction
Gold: I'm Trying to Reach You, by Barbara Browning (Two Dollar Radio)
Silver: The Marrying Kind, by Ken O'Neill (Bold Strokes Books)
Bronze: Hide and Snake Murder, by Jessie Chandler (Midnight Ink)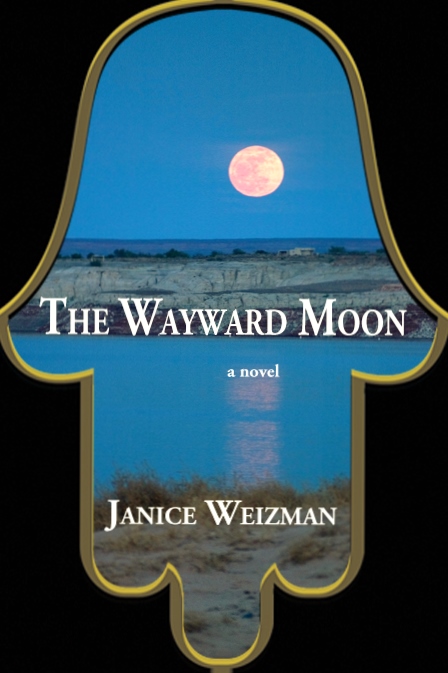 13. Historical Fiction
Gold: The Wayward Moon, by Janice Weizman (Yotzeret Publishing)
Silver: For You, Madam Lenin, by Kat Meads (Livingston Press)
Bronze (tie): With Blood in Their Eyes, by Thomas Cobb (The University of Arizona Press) and The Raven's Heart, by Jesse Blackadder (Bywater Books)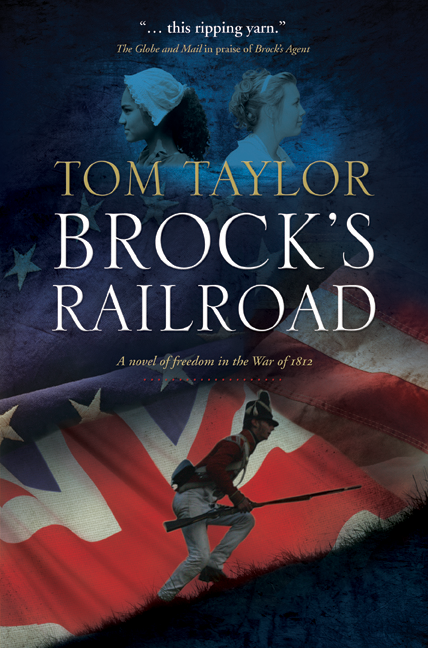 14. Military/Wartime Fiction
Gold: Brock's Railroad, by Tom Taylor (Hancock and Dean)
Silver: Sword of Shiva, by Jeff Edwards (Stealth Books)
Bronze: The Feasts of Lesser Men, by Stephen Parrish (Lascaux Books)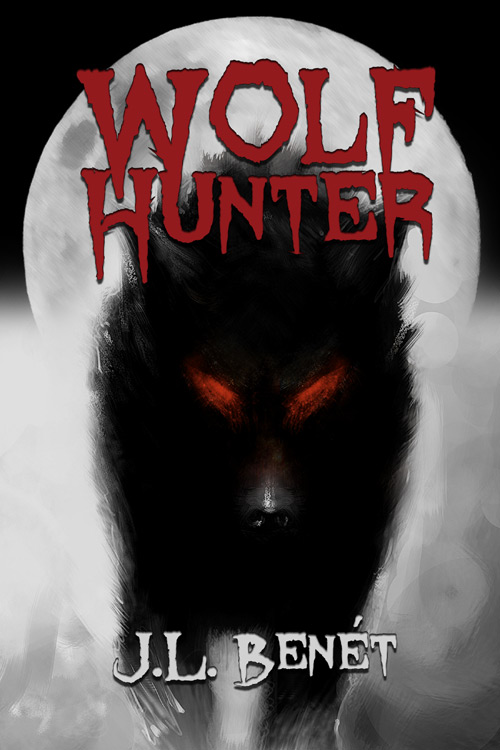 15. Horror
Gold: Wolf Hunter, by J.L. Benét (Belfire Press)
Silver: solo/down, by Lauryn Allison (Chicago Center for Literature and Photography)
Bronze: Perseverance: A Zombie Tale, by James Lacey (23 House Publishing)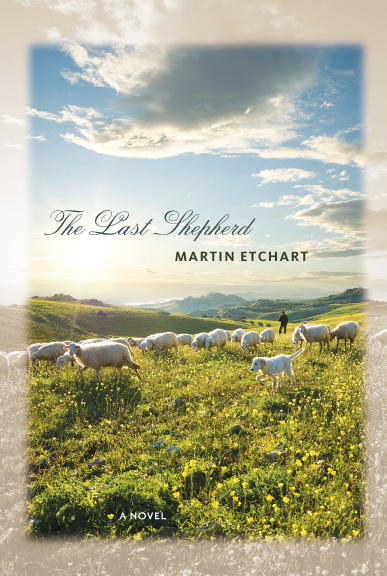 16. Multicultural Fiction Adult
Gold: The Last Shepherd, by Martin Etchart (University of Nevada Press)
Silver: Red Weather, by Janet McAdams (The University of Arizona Press)
Bronze: Across the Mekong River, by Elaine Russell (CreateSpace)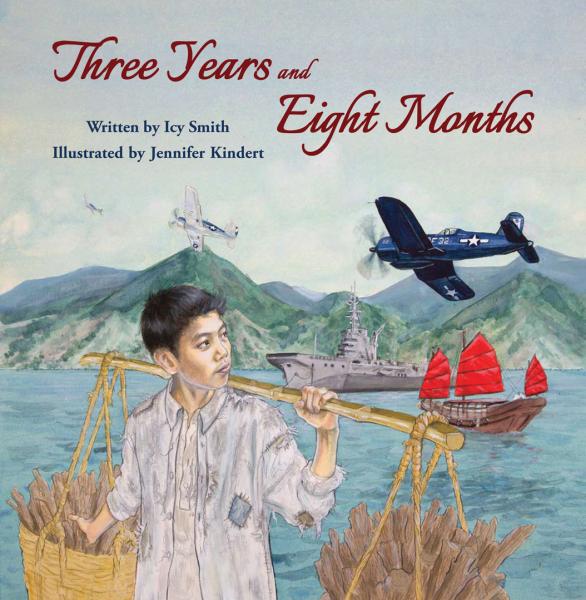 17. Multicultural Fiction – Juv-Young Adult
Gold: Three Years and Eight Months, by Icy Smith; illustrated by Jennifer Kindert (East West Discovery Press)
Silver: Robinson's Hood, by Jeff Gottesfeld (Saddleback Educational Publishing)
Bronze: Tessa's Dance, by David Edward Walker (Thoughtful Publishing Company)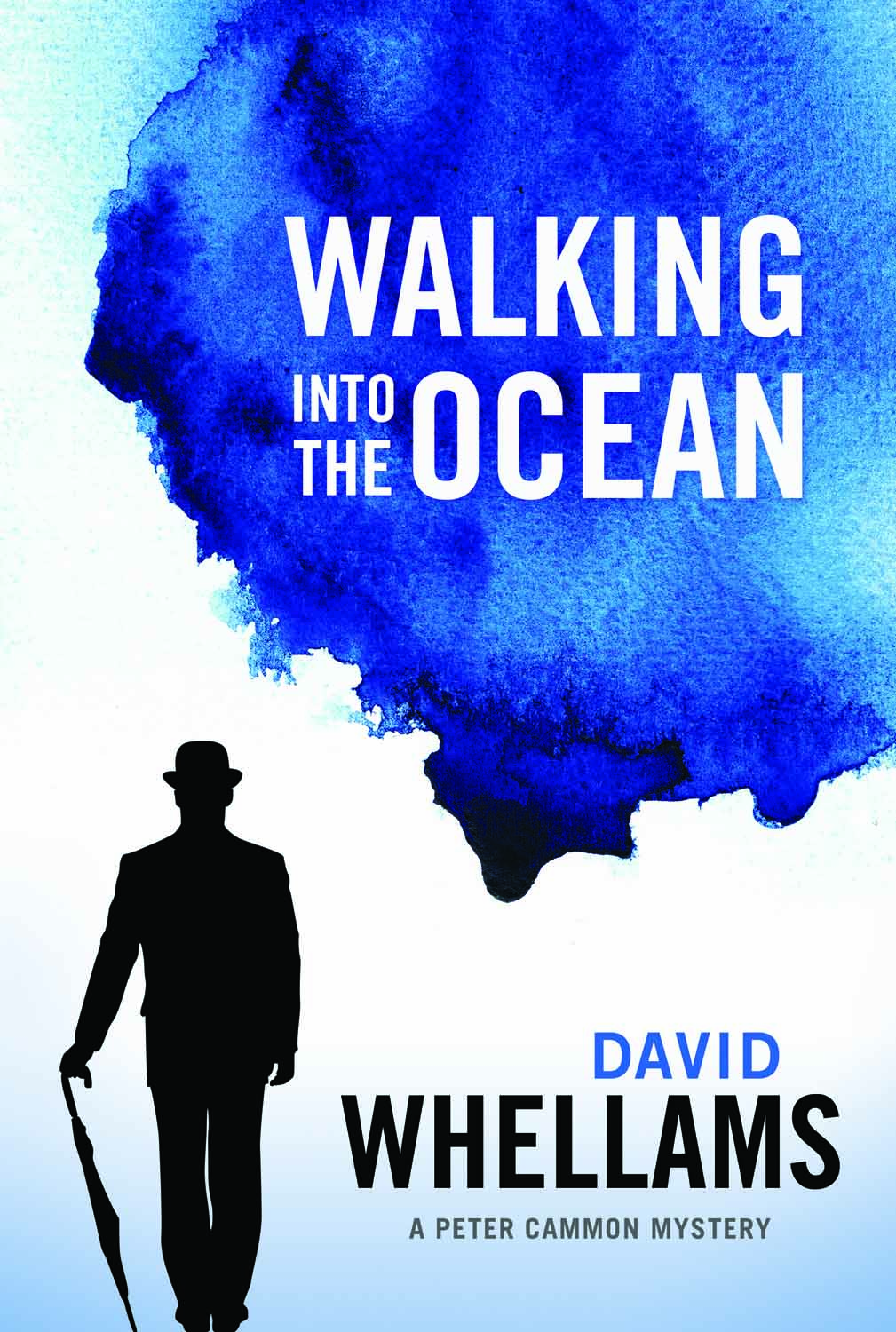 18. Mystery/Cozy/Noir
Gold: Walking Into the Ocean, by David Whellams (ECW Press)
Silver (tie): Bias Cut, by Morgan Richter (Luft Books) and Floats the Dark Shadow, by Yves Fey (BearCat Press)
Bronze: Cocaine Zombies, by Scott A. Lerner (Camel Press)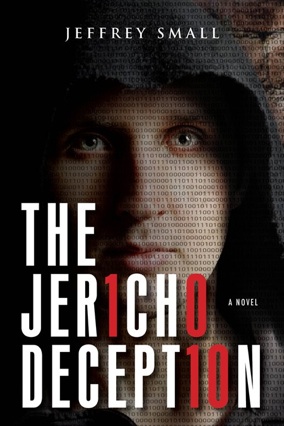 19. Suspense/Thriller
Gold: The Jericho Deception, by Jeffrey Small (West Hills)
Silver (tie): The Romanov Stone, by Robert C. Yeager (Abbott Press) and The Ascent of PJ Marshall, by Brian Anderson (Self-Published)
Bronze: Beta Project Avatar, by A.M.D. Hays (Diadema Press)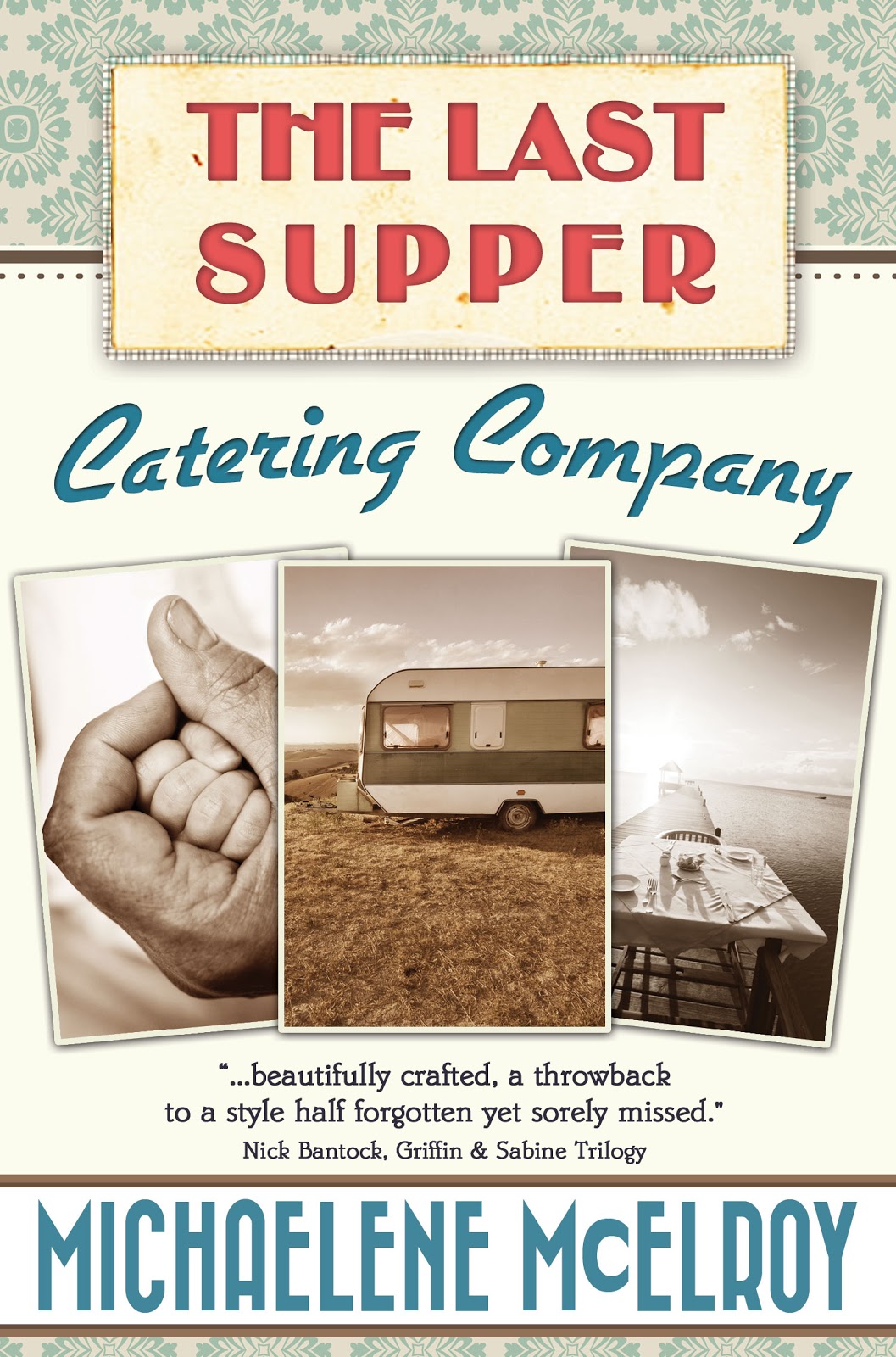 20. Religious Fiction
Gold: The Last Supper Catering Company, by Michaelene McElroy (Self-Published)
Silver: The Medal, by Kerriann Flanagan Brosky (Dog Ear Publishing)
Bronze: The Crucifixion, by Theodore Richards (Homebound Publications)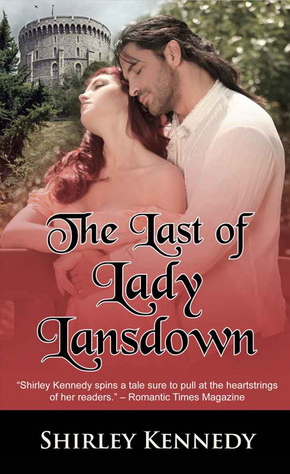 21. Romance
Gold: The Last of Lady Lansdown, by Shirley Kennedy (Camel Press)
Silver: Under the Same Sun: Stone Trilogy, Book II, by Mariam Kobras (Buddhapuss Ink)
Bronze: From One Place to Another, by Carol White (TriMark Press)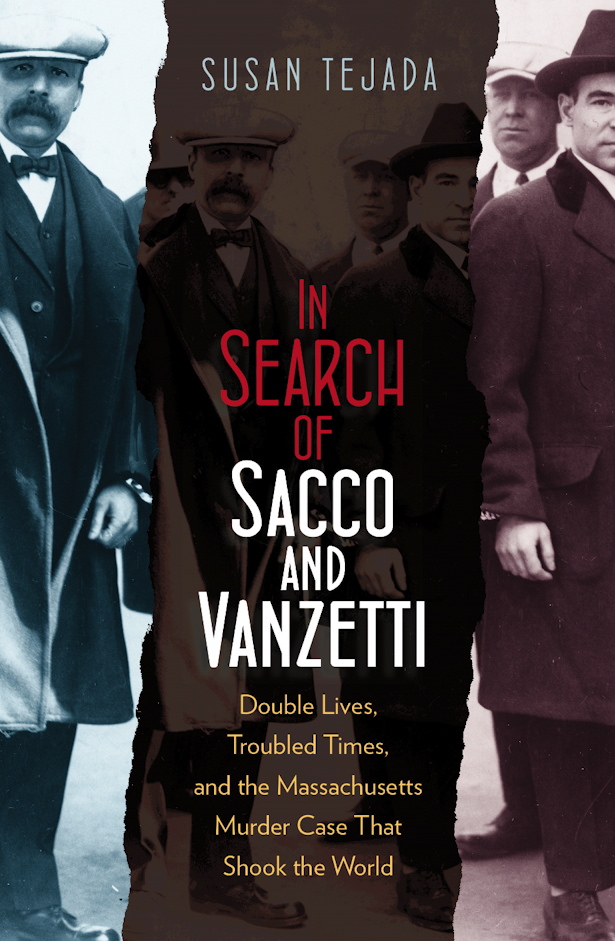 22. True Crime
Gold: In Search of Sacco and Vanzetti, by Susan Tejada (University Press of New England)
Silver (tie): Scapegoat: The Chino Hills Murders and the Framing of Kevin Cooper, by J. Patrick O'Connor (Strategic Media Books) and Guilty by Popular Demand: A True Story of Small-Town Injustice, by Bill Osinski (The Kent State University Press)
Bronze: Ghost Burglar, by Jack Burch and James D. King (Savage Press)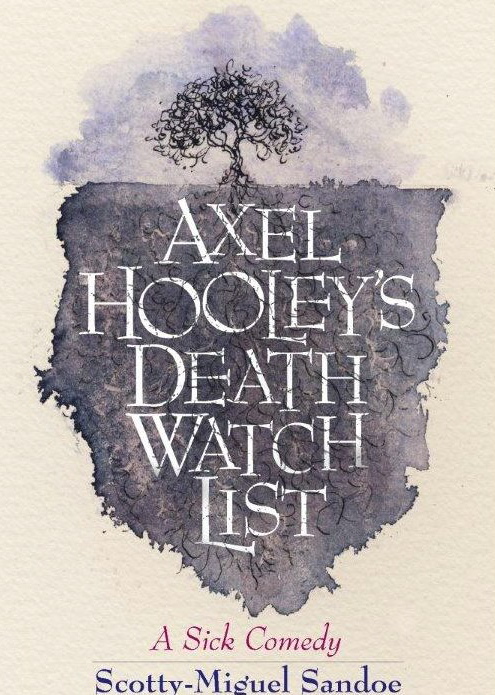 23. Visionary Fiction
Gold: Axel Hooley's Death Watch List, by Scotty-Miguel Sandoe (CreateSpace)
Silver: Hattie, by Anna Bozena Bowen (Small Batch Books)
Bronze: Exophobe, by D. Kenton Mellott (DKM Productions)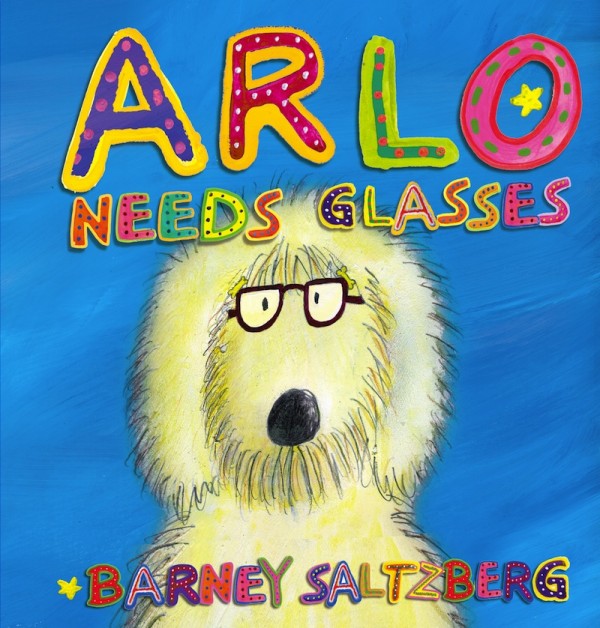 24. Children's Picture Books (7 & Under)
Gold: Arlo Needs Glasses, by Barney Saltzberg (Workman Publishing)
Silver (tie): A Night Time Story, by Roberto Aliaga; illustrated by Sonja Wimmer (Cuento de Luz) and Bee Life, by Lynette Evans; illustrated by Francesca D'Ottavi (Insight Kids)
Bronze: You Can Count on Gracie, by Joan Harrison (Little Minute Publishing)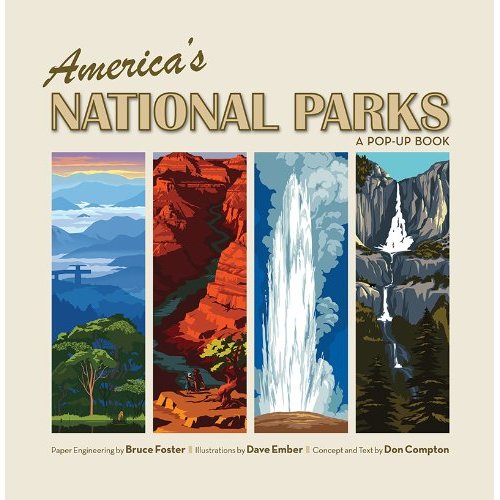 25. Children's Picture Books (All Ages)
Gold: America's National Parks: A Pop-Up Book, by Don Compton (W.W. West)
Silver (tie): Whose Egg? by Lynette Evans; illustrated by Guy Troughton (Insight Editions) and Rabbityness, by Jo Empson (Child's Play)
Bronze: Belle, the Last Mule at Gee's Bend, by Calvin Alexander Ramsey and Bettye Stroud; illustrated by John Holyfield (Candlewick Press)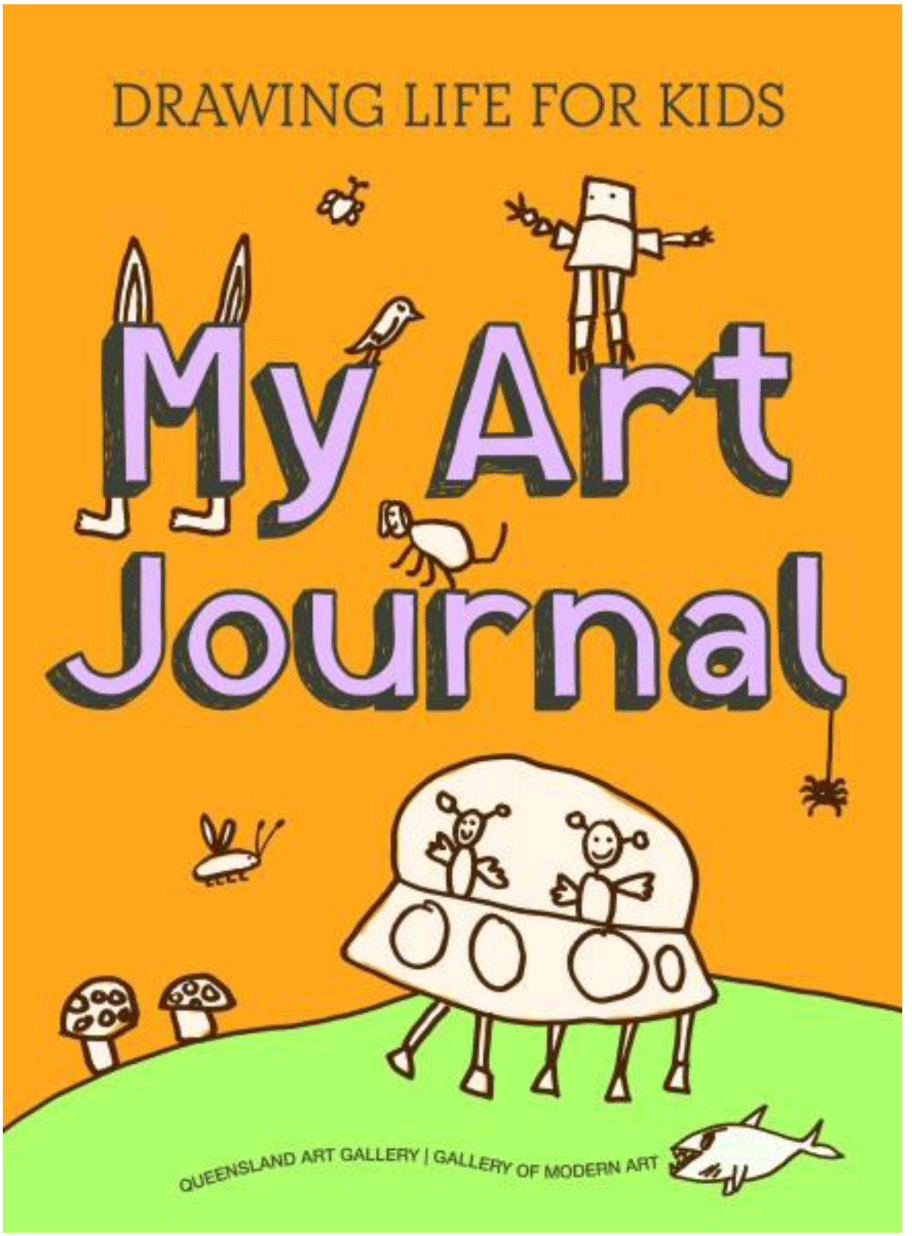 26. Children's Interactive
Gold: Drawing Life For Kids: My Art Journal, by Queensland Art Gallery/Gallery of Modern Art (Queensland Art Gallery)
Silver: Look at Me, I'm a Monster! by Sebastien Braun (Child's Play)
Bronze (tie): Hubble Star Cards, by John Williams (TerraZoom) and Amigos de Bolsa Chica: Coastal Wetlander Activity Book, Edited by Thomas Anderson (Amigos de Bolsa Chica)


27. Juvenile-Teen-Y/A Non-Fiction
Gold: Their Skeletons Speak, by Sally M. Walker & Douglas W. Owsley (Lerner Publishing Group)
Silver: Understand Your Self, by Dale Carson and Kishore Khairnar (Bick Publishing House)
Bronze (tie): Soup Should Be Seen, Not Heard! by Beth Brainard (Good Idea Kids) and Wondrous Creatures, by Dean Jacobs & Amy Tharp (Self-Published)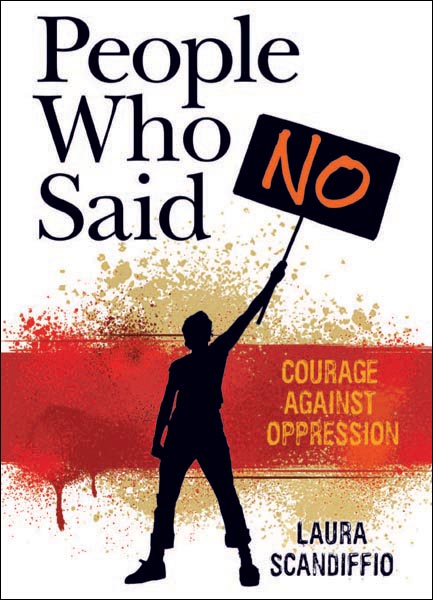 28. Multicultural N-F Juv-Teen-YA
Gold: People Who Said No, by Laura Scandiffio (Annick Press)
Silver: I Call Him My Brother, by Chris Morse and Robel Alemu; edited by Carolynne Krusi (Authorhouse Publishing)
Bronze: Rangoli: An Indian Art Activity Book, by Suma O'Farrell (Mazaa LLC)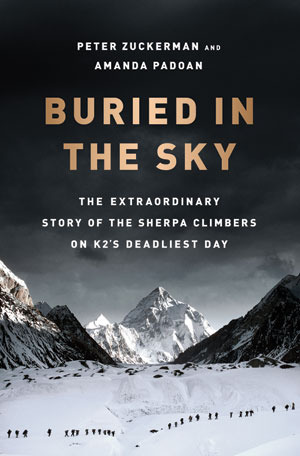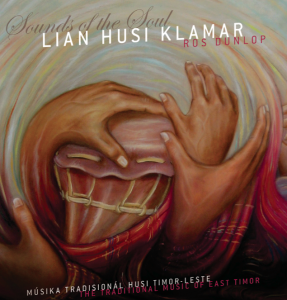 29. Multicultural Non-Fiction Adult
Gold (tie): Buried in the Sky: The Extraordinary Story of the Sherpa Climbers on K2's Deadliest Day, by Peter Zuckerman and Amanda Padoan (W.W. Norton & Company) and Sounds of the Soul: The Traditional Music of East Timor, by Ros Dunlop (Tekee Media)
Silver: Room 306: The National Story of the Lorraine Motel, by Ben Kamin (Michigan State University Press)
Bronze: Rushing Water, Rising Dreams: How the Arts Are Transforming a Community, Edited by Denise M. Sandoval & Luis J. Rodriguez (Tia Chucha Press)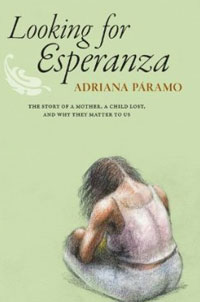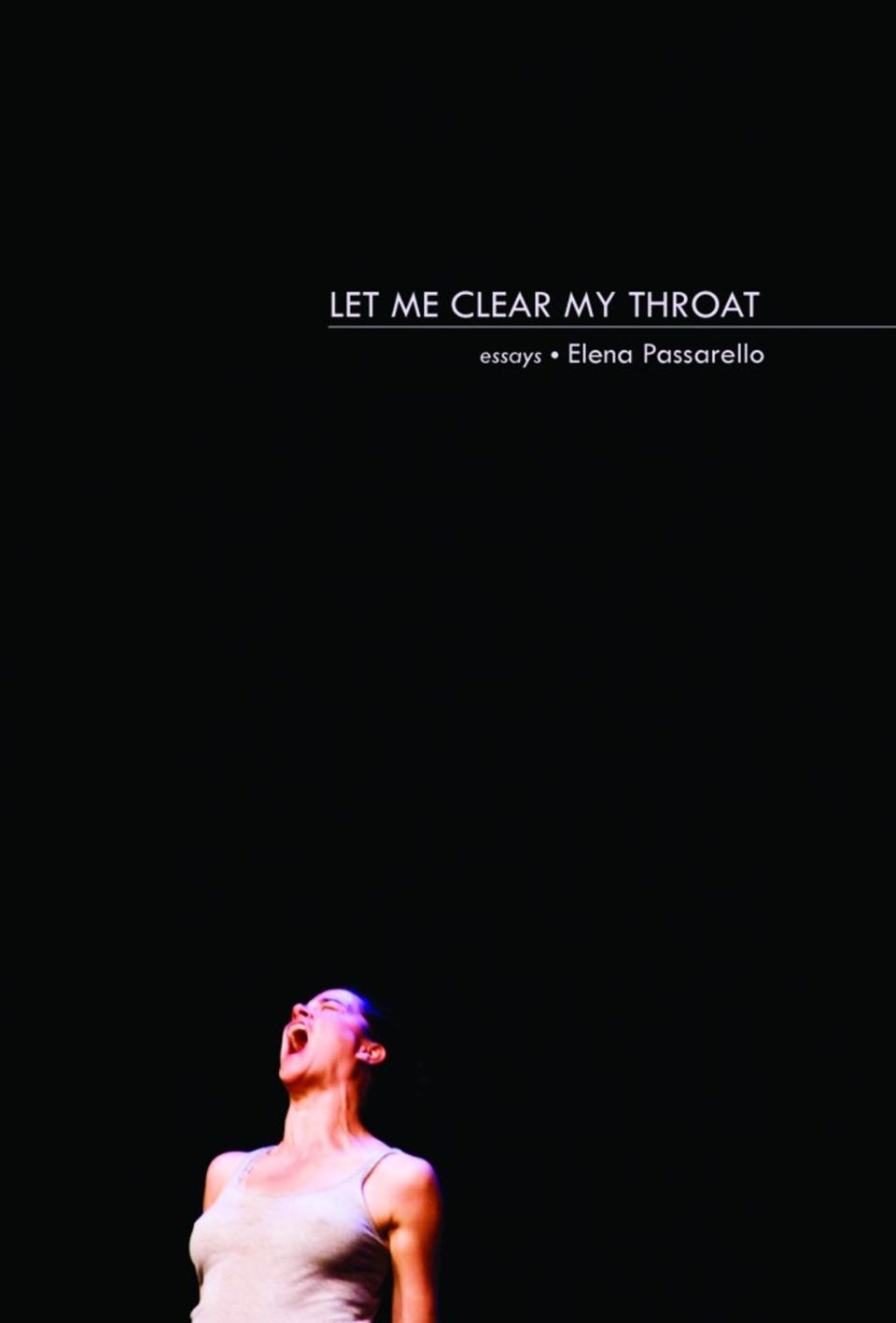 30. Essay/Creative Non-Fiction
Gold (tie): Looking for Esperanza, by Adriana Paramo (Benu Press) and Let Me Clear My Throat, by Elena Passarello (Sarabande Books)
Silver: Hoosh: Roast Penguin, Scurvy Day, and Other Stories of Antarctic Cuisine, by Jason C. Anthony (University of Nebraska Press)
Bronze: Descanso For My Father: Fragments of a Life, by Harrison Candelaria Fletcher (University of Nebraska Press)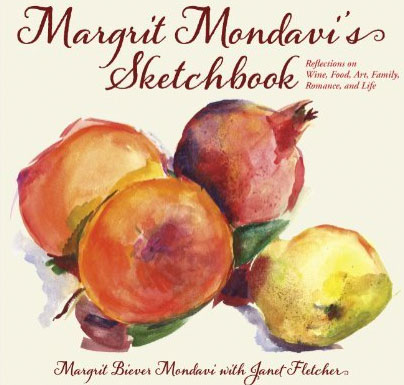 31. Autobiography/Memoir I (Celebrity/Political/Romance)
Gold: Margrit Mondavi's Sketchbook: Reflections on Wine, Food, Art, Family, Romance, and Life, by Margrit Biever Mondavi with Janet Fletcher (Robert Mondavi Winery)
Silver (tie): Hullabaloo! The Life and (Mis)Adventures of L.A. Radio Legend Dave Hull, by Dave Hull with Bill Hayes & Jennifer Thomas (Final Word Press) and Not Only Women Bleed: Vignettes From the Heart of a Rock Musician, by Dick Wagner (Desert Dreams Productions)
Bronze: Booker T: From Prison to Promise, by Booker T. Huffman with Andrew William Wright (Medallion Press)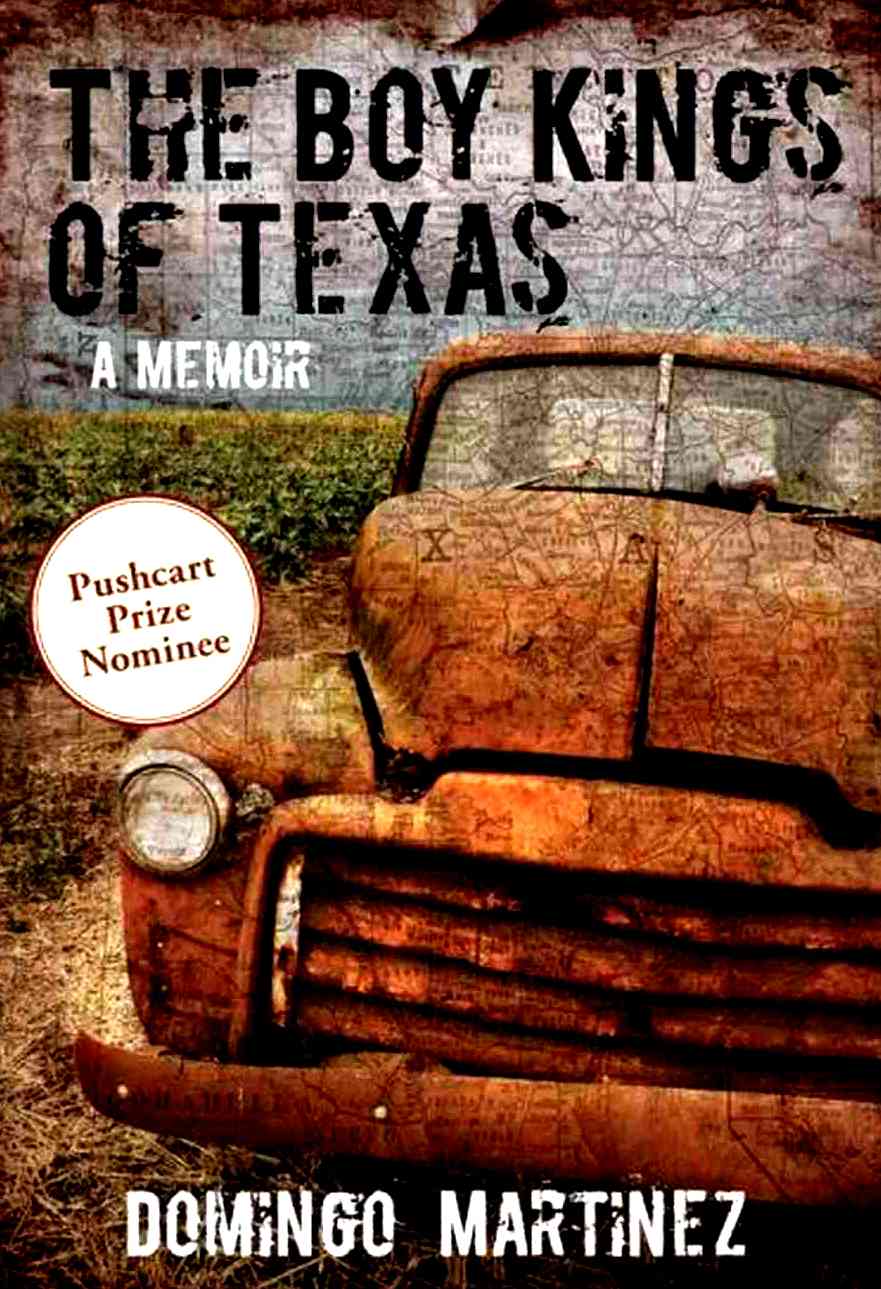 32a. Autobiography/Memoir II (Coming of Age/Family Legacy/Travel)
Gold: The Boy Kings of Texas: A Memoir, by Domingo Martinez (Lyons Press)
Silver (tie): 100 Tricks Every Boy Can Do: How My Brother Disappeared, by Kim Stafford (Trinity University Press) and The Language of Men: A Memoir, by Anthony D'Aries (Hudson Whitman/Excelsior College Press)
Bronze: Tasting Home: Coming of Age in the Kitchen, by Judith Newton (She Writes Press)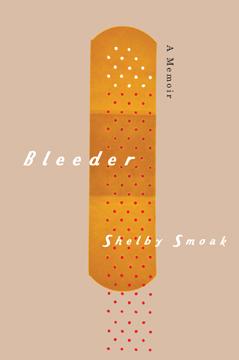 32b. Autobiography/Memoir III (Personal Struggle/Health Issues)
Gold: Bleeder: A Memoir, by Shelby Smoak (Michigan State University Press)
Silver: Standing Tall, Book 1: A Daughter's Gift, by Jacqui Tam (Iceberg Publishing)
Bronze: Clear Cut, by Ginny Jordan (Lantern Books)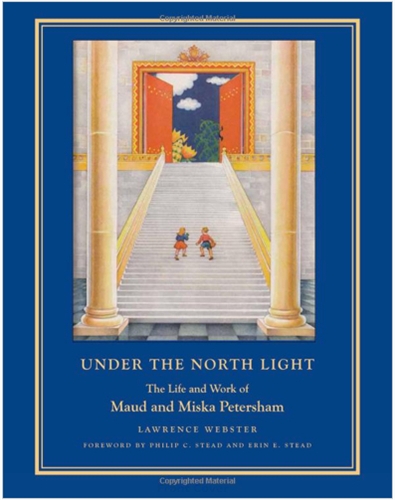 33. Biography
Gold: Under the North Light: The Life and Work of Maud and Miska Petersham, by Lawrence Webster (WoodstockArts)
Silver (tie): Howard Fast: Life and Literature in the Left Lane, by Gerald Sorin (Indiana University Press) and Nelly Sachs: Flight and Metamorphosis, by Aris Fioretos (Stanford University Press)
Bronze: Lee Marvin: Point Blank, by Dwayne Epstein (Schaffner Press)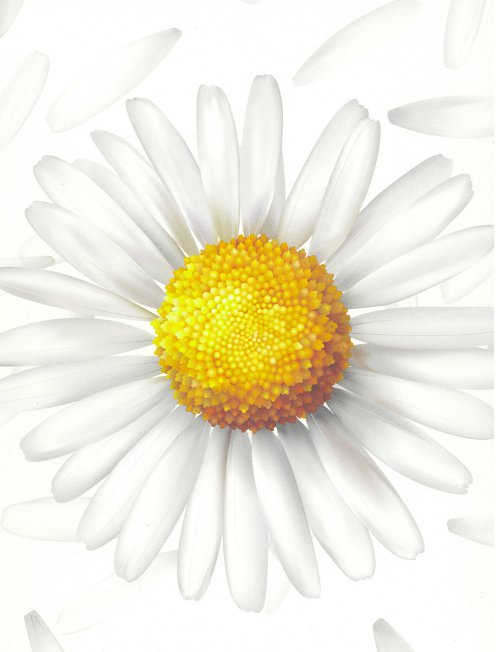 34. Aging/ Death & Dying
Gold: Youlo Pages, by Carol Lasky (Youlo.gy)
Silver: Journeys With Grief: A Collection of Articles About Love, Life, and Loss, Edited by Kenneth J. Doka (Hospice Foundation of America)
Bronze: Our Children Live On, by Elissa Al-Chokhachy (Llewellyn Publications)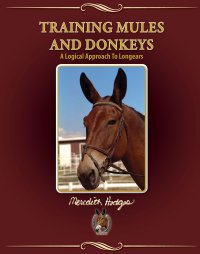 35. Animals/Pets
Gold: Training Mules and Donkeys: A Logical Approach To Longears, by Meredith Hodges (Lucky Three Ranch, Inc.)
Silver: Literary Dogs & Their South Carolina Writers, Edited by John Lane and Betsy Wakefield Teter (Hub City Press)
Bronze: My Dog Always Eats First: Homeless People and Their Animals, by Leslie Irvine (Lynne Rienner Publishers)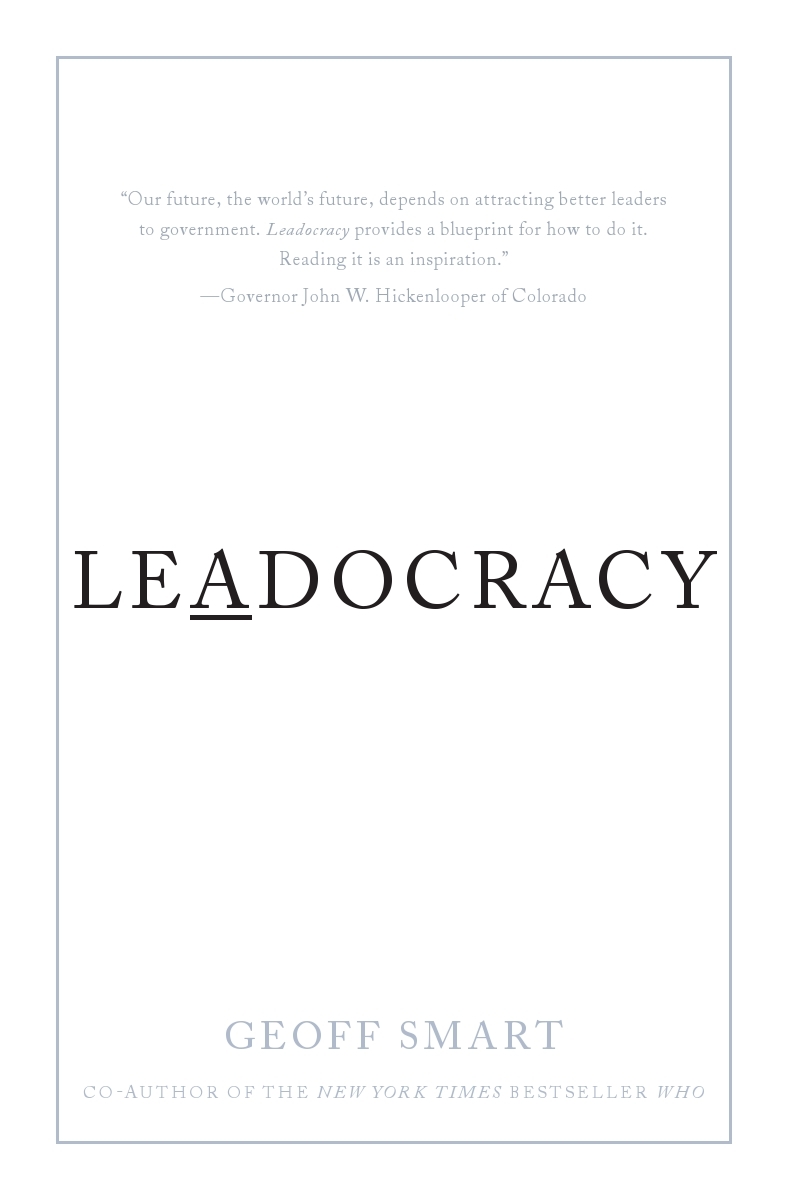 36. Business/Career/Sales
Gold: Leadocracy, by Geoff Smart (Greenleaf Book Group Press)
Silver (tie): Change-Friendly Leadership, by Dr. Rodger Dean Duncan (Maxwell Stone Publishing) and Finding the Next Steve Jobs, by Nolan Bushnell with Gene Stone (Net Minds Corporation)
Bronze: Investigative Interviewing: A Guide for Workplace Investigators, by Harriet Stacey & Alison Page (WISE Workplace)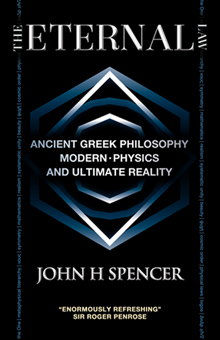 37. Classical Studies/Philosophy
Gold: The Eternal Law: Ancient Greek Philosophy, Modern Physics, and Ultimate Reality, by John H. Spencer, PhD (Param Media)
Silver: On Governance Cor Publicum: The Evolution of Res Publica, by Franca Baroni (Samsara Press)
Bronze: To Find the Way of Love: The Purpose of Our Existence, by Oliver E. Deehan (AuthorHouse)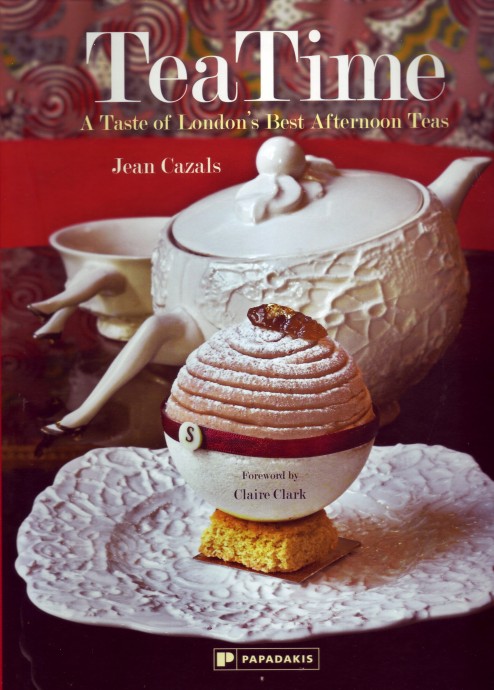 38. Coffee Table Books
Gold: TeaTime: A Taste of London's Best Afternoon Teas, by Jean Cazals (Papadakis)
Silver: London! by Marc Hoberman (Hoberman Photographic Publishers)
Bronze: The Grand Medieval Bestiary: Animals in Illuminated Manuscripts, by Christian Heck & Remy Cordonnier (Abbeville Press)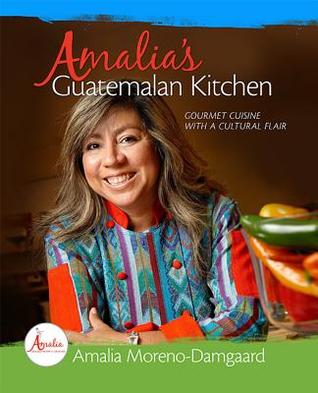 39. Cookbooks
Gold: Amalia's Guatemalan Kitchen, by Amalia Moreno-Damgaard (Beaver's Pond Press)
Silver: Stella's Sephardic Table, by Stella Cohen; photographed by Marc Hoberman (The Gerald & Marc Hoberman Collection)
Bronze (tie): Afield: A Chef's Guide to Preparing Wild Game and Fish, by Jesse Griffiths; photographed by Jody Horton (Welcome Books) and Cottage Place Flavors, by Frank Branham (Hawthorne Gardens Publishing)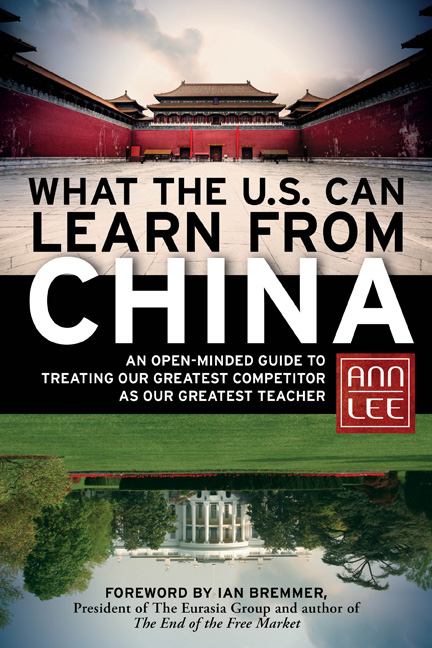 40. Current Events I (Political/Economic/Legal/Media)
Gold: What the U.S. Can Learn from China, by Ann Lee (Barrett-Koehler Publishers)
Silver: How Our Government Really Works, Despite What They Say, by Daniel R. Rubin (Bardolf & Company)
Bronze: Fifteen Steps to Corporate Feudalism, by Dennis Marker (One Standard Press)
41. Current Events II (Social Issues/Public Affairs/Ecological/Humanitarian)
Gold: The People's Pension: The Struggle to Defend Social Security Since Reagan, by Eric Laursen (AK Press)
Silver: Rust Belt Resistance: How a Small Community Took on Big Oil and Won, by Perry Bush (The Kent State University Press)
Bronze (tie): Zooland: The Institution of Captivity, by Irus Braverman (Stanford University Press) and Green Illusions: The Dirty Secrets of Clean Energy and the Future of Environmentalism, by Ozzie Zehner (University of Nebraska Press)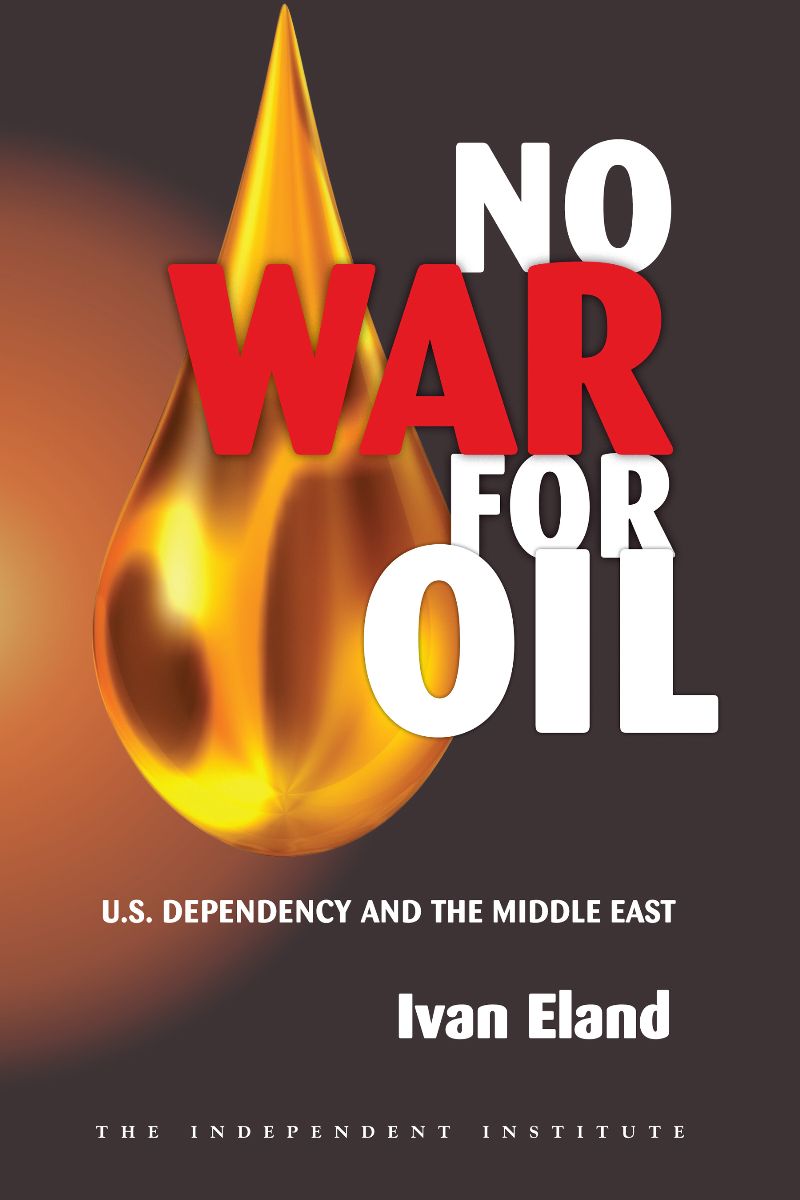 42. Current Events III (Foreign Affairs/Military)
Gold: No War for Oil: U.S. Dependency and the Middle East, by Ivan Eland (The Independent Institute)
Silver: Warrior Nation: Rebranding Canada in an Age of Anxiety, by Ian McKay & Jamie Swift (Between the Lines)
Bronze: Vietnam Through Rose-Colored Glasses, by Richard S. Rose (Self-Published)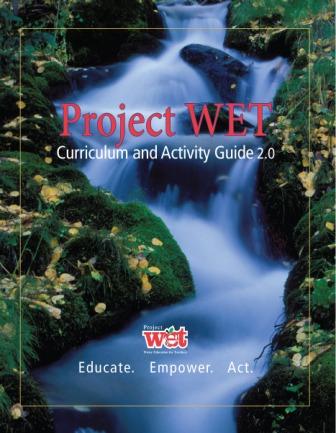 43a. Education I (Workbook/Resource)
Gold: Project WET Curriculum and Activity Guide 2.0 (Project WET Foundation) Silver: All About Reading, Level 1, by Marie Rippel (All About Learning Press)
Bronze: Tools for Thoughtful Assessment: Classroom-Ready Techniques for Improving Teaching and Learning, by Abigail L. Boutz, Harvey F. Silver, Joyce W. Jackson, and Matthew J. Perini (Silver Strong & Associates)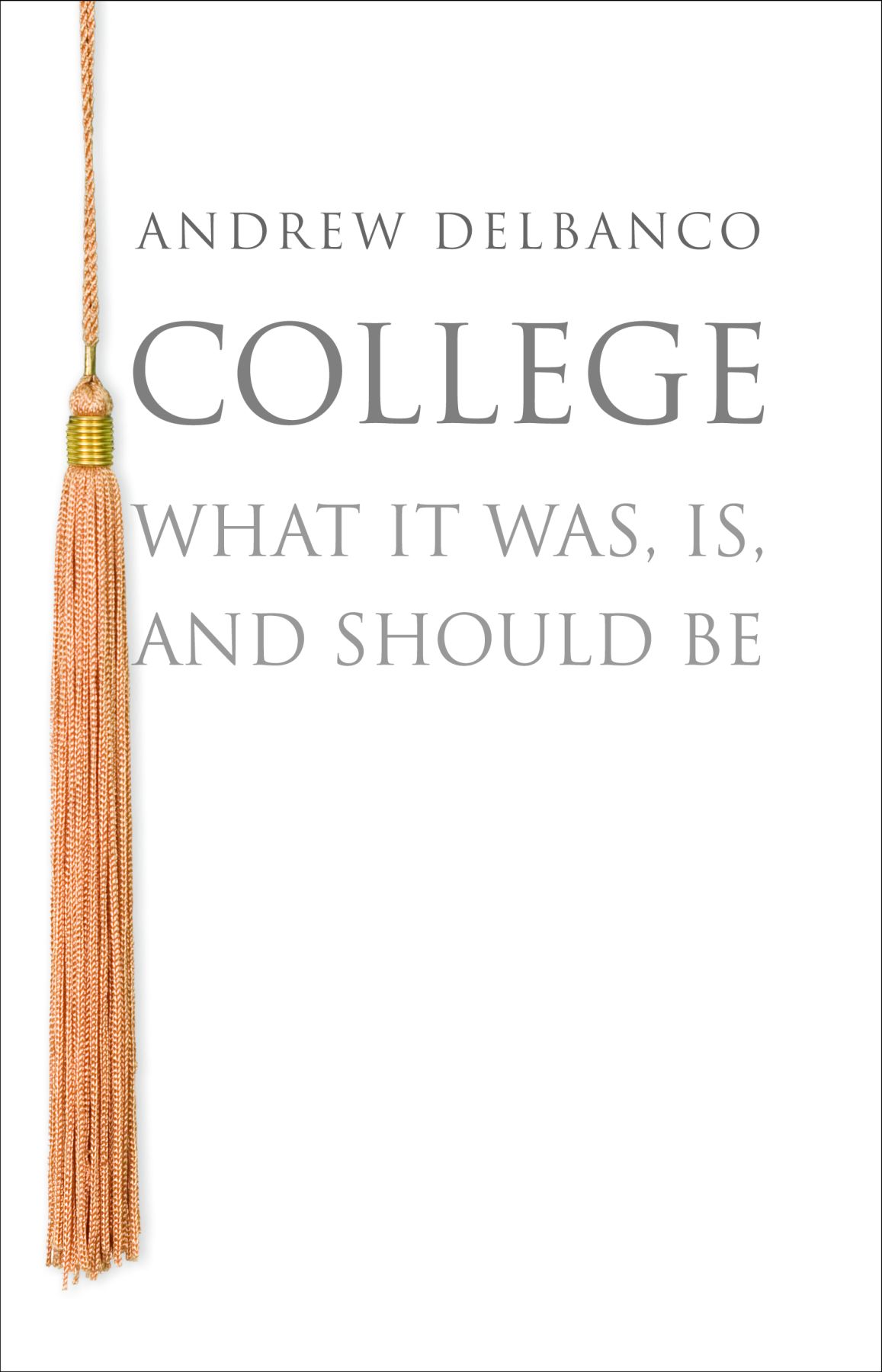 43b. Education II (Commentary/Theory)
Gold: College: What It Was, Is, and Should Be, by Andrew Delbanco (Princeton University Press)
Silver: White Coats: Three Journeys Through an American Medical School, by Jacqueline Marino (The Kent State University Press)
Bronze: Breaking Through: Effective Instruction & Assessment for Reaching English Learners, Edited by Margarita Calderón (Solution Tree Press)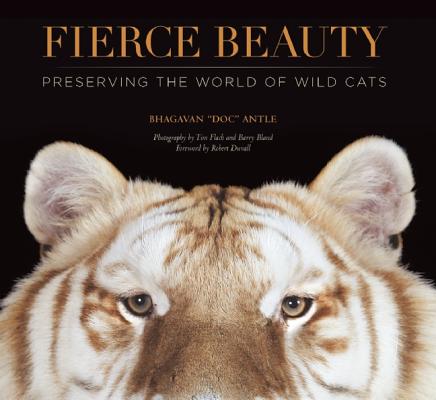 44. Environment/Ecology/Nature
Gold: Fierce Beauty: Preserving the World of Wild Cats, by Bhagavan Antle (Earth Aware Editions)
Silver: Middlewood Journal: Drawing Inspiration from Nature, by Helen Scott Correll (Hub City Press)
Bronze (tie): Crabgrass Crucible: Suburban Nature and the Rise of Environmentalism in Twentieth Century America, by Christopher C. Sellers (University of North Carolina Press) and Greening Vermont: The Search for a Sustainable State, by Elizabeth Courtney and Eric Zencey (Vermont Natural Resources Council and Thistle Hill Publications)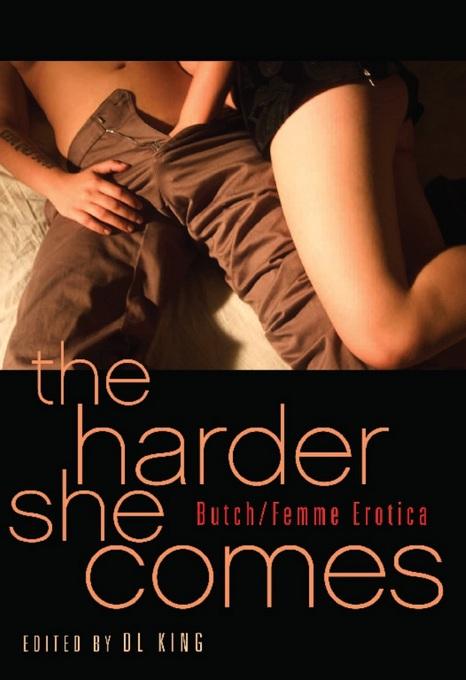 45. Erotica
Gold: The Harder She Comes, by D.L. King (Cleis Press)
Silver: Buccaneer Island, by J.P. Beausejour (Bold Strokes Books)
Bronze: Stretched: Erotic Fiction that Fondles the Imagination, Edited by Tinder James (Rubicund Publishing)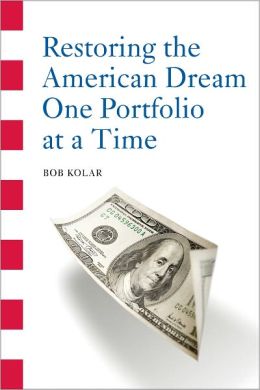 46. Finance/Investment/Economics
Gold: Restoring the American Dream One Portfolio at a Time, by Bob Kolar (Ampersand, Inc.)
Silver: Fearless Retirement: How to Retire Without Financial Worry, by Conrad Toner (Financial Doctor Press)
Bronze: The Rainforest: The Secret to Building the Next Silicon Valley, by Victor W. Hwang & Greg Horowitt (Regenwald)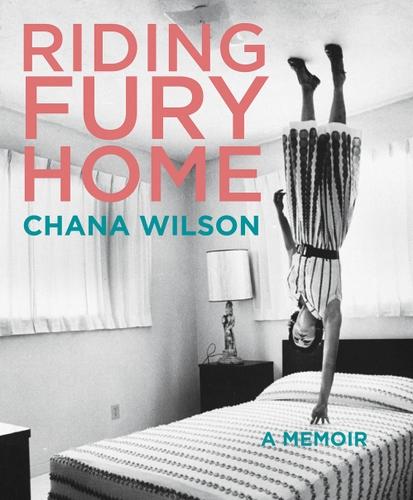 47. Gay/Lesbian - Non-Fiction
Gold: Riding Fury Home: A Memoir, by Chana Wilson (Seal Press)
Silver: A Simple Revolution: The Making of an Activist Poet, by Judy Grahn (Aunt Lute Books)
Bronze (tie): Transitions of the Heart: Stories of Love, Struggle, and Acceptance by Mothers of Transgender and Gender Variant Children, Edited by Rachel Pepper (Cleis Press) and A Father's Angels: A Memoir, by John Waldron (Hurst Blandon Press)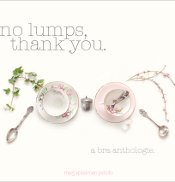 48. Gift/Specialty/Journal
Gold: No Lumps, Thank You: A Bra Anthologie, by Meg Spielman Peldo (Schiffer Publishing)
Silver: Fundamentally Female, by Reneé Rongen (Kittleson Creek Press)
Bronze: Shades of Eden, by Barbara Evans (Crystal Wings Healing Art)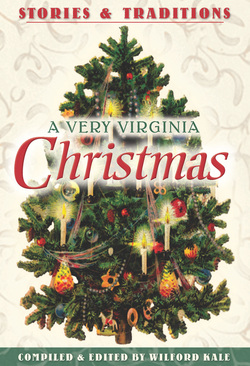 49. Holiday
Gold: A Very Virginia Christmas, Edited by Wilford Kale (Parke Press)
Silver: The Story of Christmas Brittle, by Lee Zalben (Peanut Butter & Co.)
Bronze: Emma's American Chinese New Year, by Amy Meadows (Outskirts Press)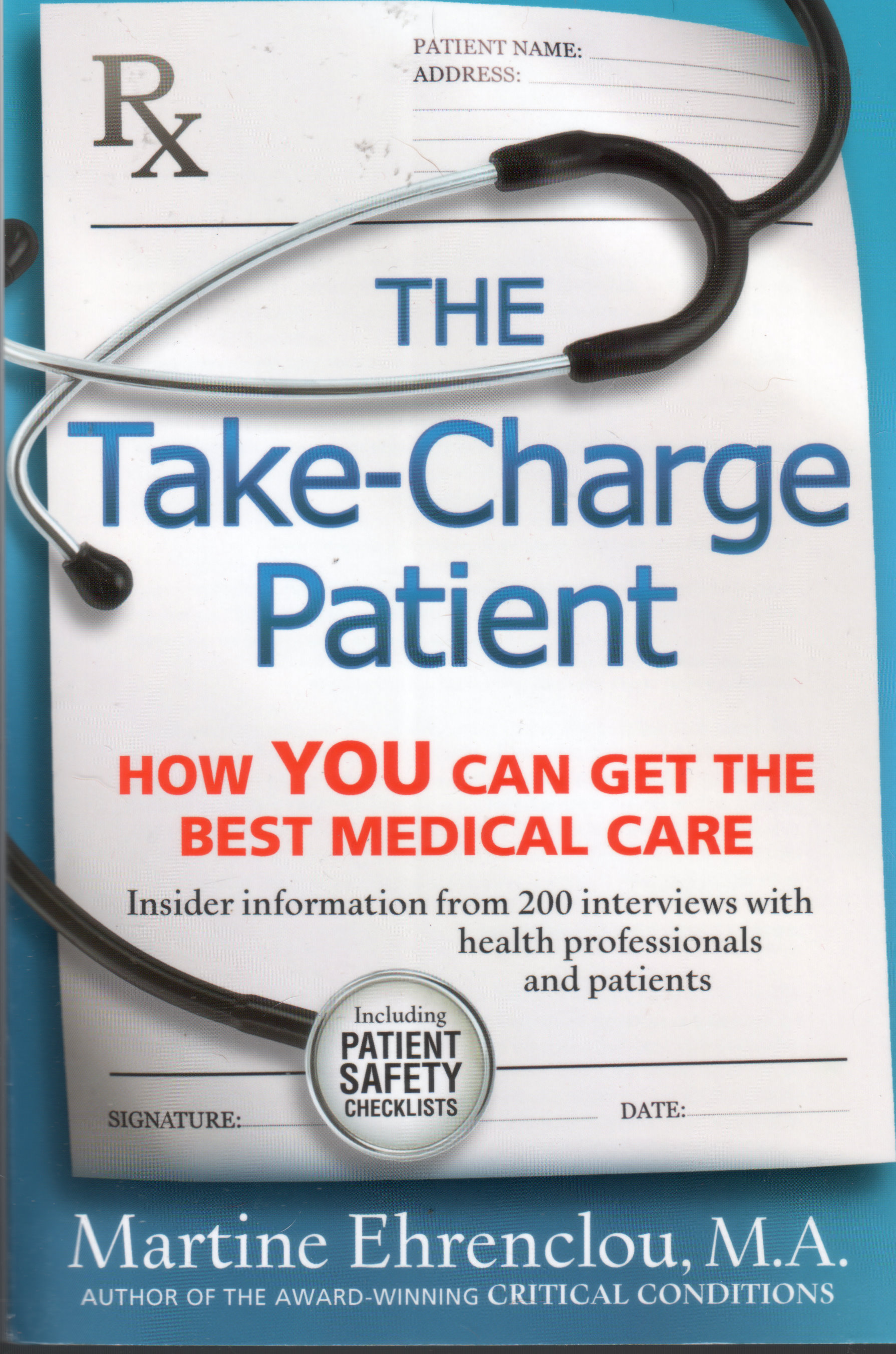 50. Health/Medicine/Nutrition
Gold: The Take-Charge Patient, by Martine Ehrenclou (Lemon Grove Press)
Silver: Priceless: Curing the Healthcare Crisis, by John C. Goodman (The Independent Institute)
Bronze: No Sugar Added: Straight Talk from Those Living With Diabetes, by Jean Norris & Michael J. Norris (Norton Norris, Inc.)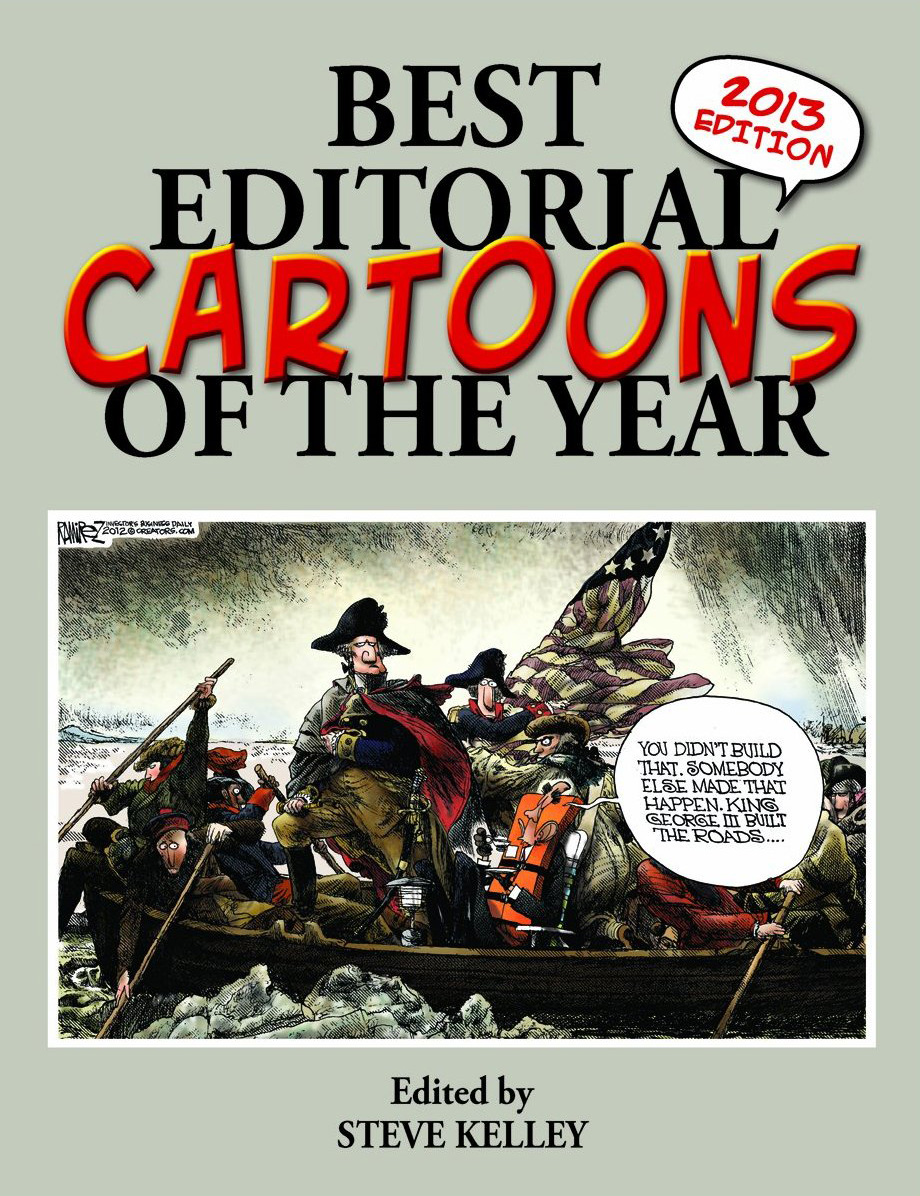 51. Graphic Novel/Drawn Book – Humor/Cartoon
Gold: Best Editorial Cartoons of the Year:2013 Edition, Edited by Steve Kelley (Pelican Publishing Company)
Silver: Cartoons from Maine, by Jeff Pert (Down East Books)
Bronze: Bumbling Through Hong Kong, by Tom Schmidt (Kakibubu Media Limited)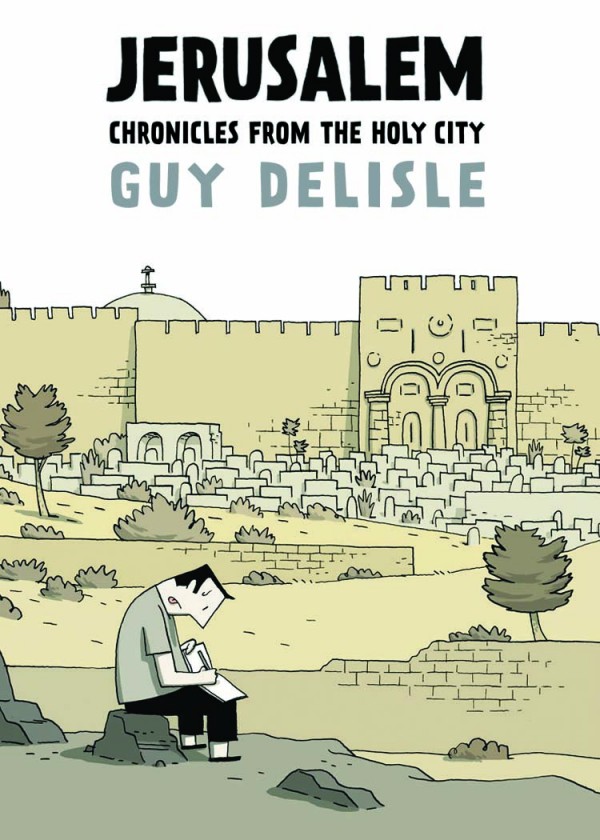 52. Graphic Novel/Drawn Book – Drama/Documentary
Gold: Jerusalem: Chronicles from the Holy City, by Guy Delisle (Drawn & Quarterly)
Silver: Goliath, by Tom Gauld (Drawn & Quarterly)
Bronze: Understanding China Through Comics, Volumes 1 & 2, by Jing Liu (MOLI)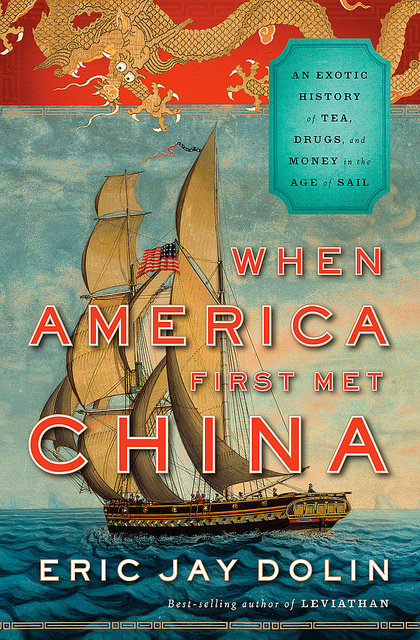 53. History (U.S.)
Gold: When America First Met China: An Exotic History of Tea, Drugs, and Money in the Age of Sail, by Eric Jay Dolin (Liveright)
Silver: The First Ladies of the United States of America, by Allida Black (White House Historical Association)
Bronze (tie): Monumental Money: People and Places on U.S. Paper Money, by Yigal Arkin (Arkin Publishing) and Homefront & Battlefield: Quilts & Context in the Civil War, by Madelyn Shaw and Lynne Zacek Bassett (American Textile History Museum)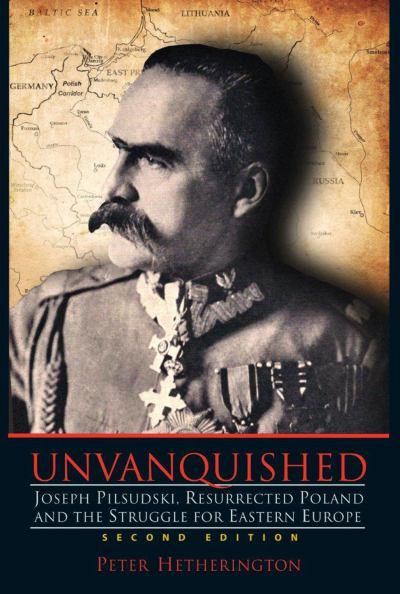 54. History (World)
Gold: Unvanquished: Joseph Pilsudski, Resurrected Poland, and the Struggle for Eastern Europe, by Peter Hetherington (Pingora Press)
Silver: The Holocaust, the Church, and the Law of Unintended Consequences: How Christian Anti-Judaism Spawned Nazi Anti-Semitism, by Anthony J. Sciolino (iUniverse)
Bronze: Border Crossings: Coming of Age in the Czech Resistance, by Charles Novacek (1021 Press)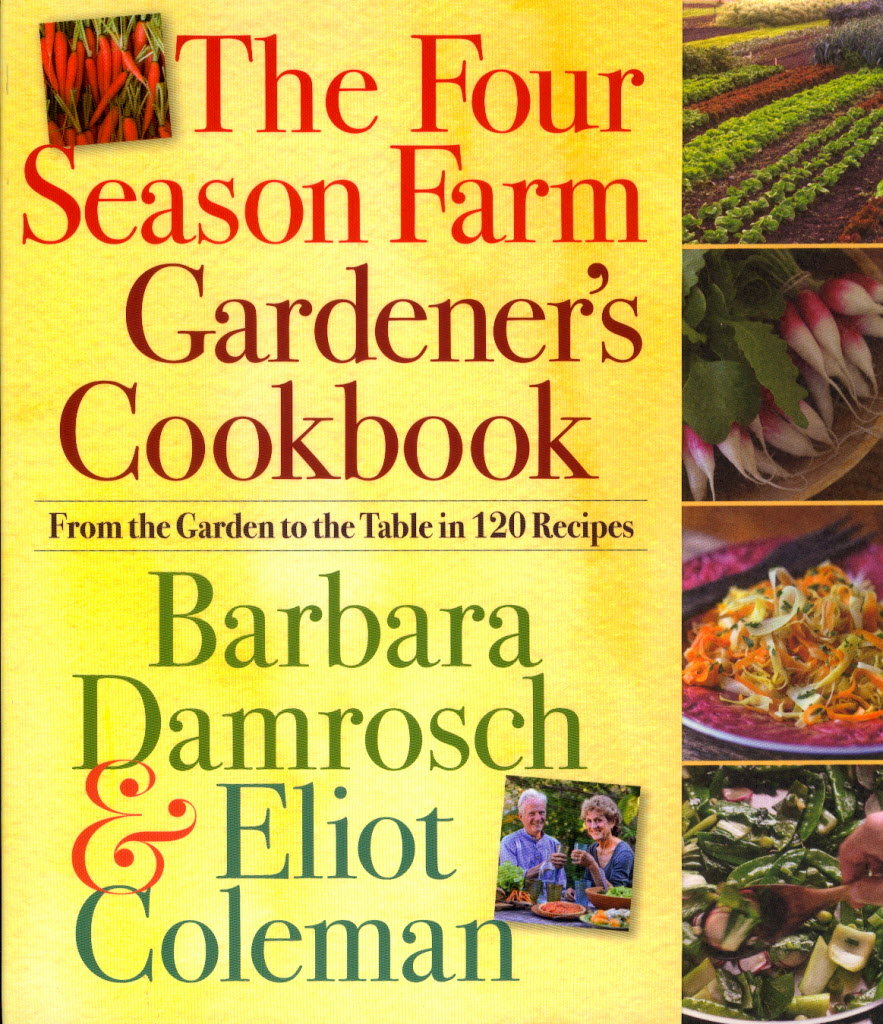 55. Home & Garden
Gold: The Four Season Farm Gardener's Cookbook, by Barbara Damrosch & Eliot Coleman (Workman Publishing)
Silver: The Seasoned Gardener, by Carolyn Singer (Garden Wisdom Press)
Bronze: Seeds: Time Capsules of Life, by Wolfgang Stuppy & Rob Kesseler (Earth Aware Editions)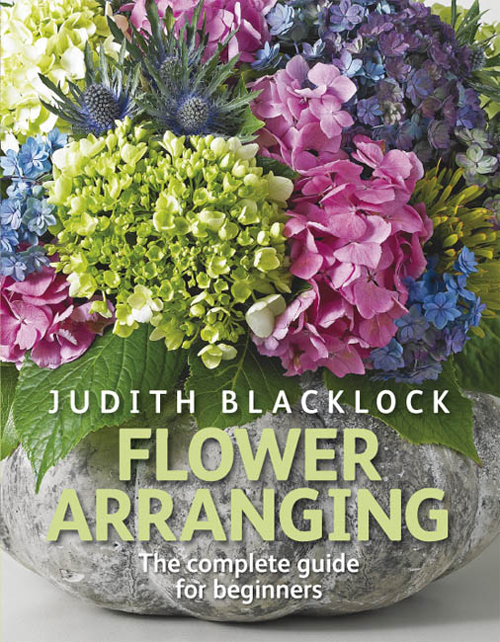 56. How-To (Crafts/Hobby/Industrial Arts)
Gold: Flower Arranging: The Complete Guide for Beginners, by Judith Blacklock (The Flower Press)
Silver: The Pocket Paper Engineer, Volume 3, by Carol Barton (Popular Kinetics Press)
Bronze: Essential Principles of Horseshoeing: Foundation Guide to Sound Trimming and Shoeing, by Dr. Doug Butler, Jacob Butler, & Peter Butler (Doug Butler Enterprises)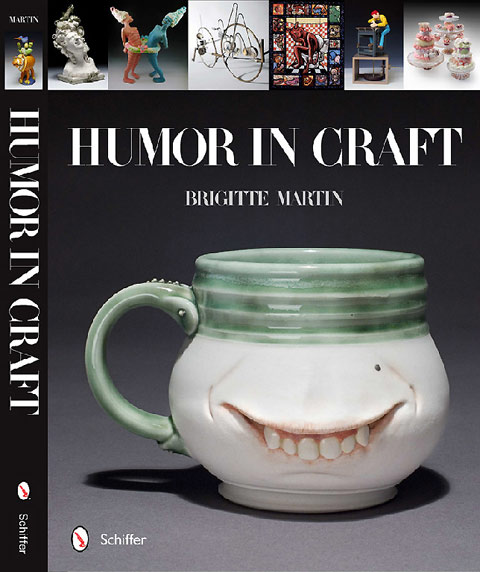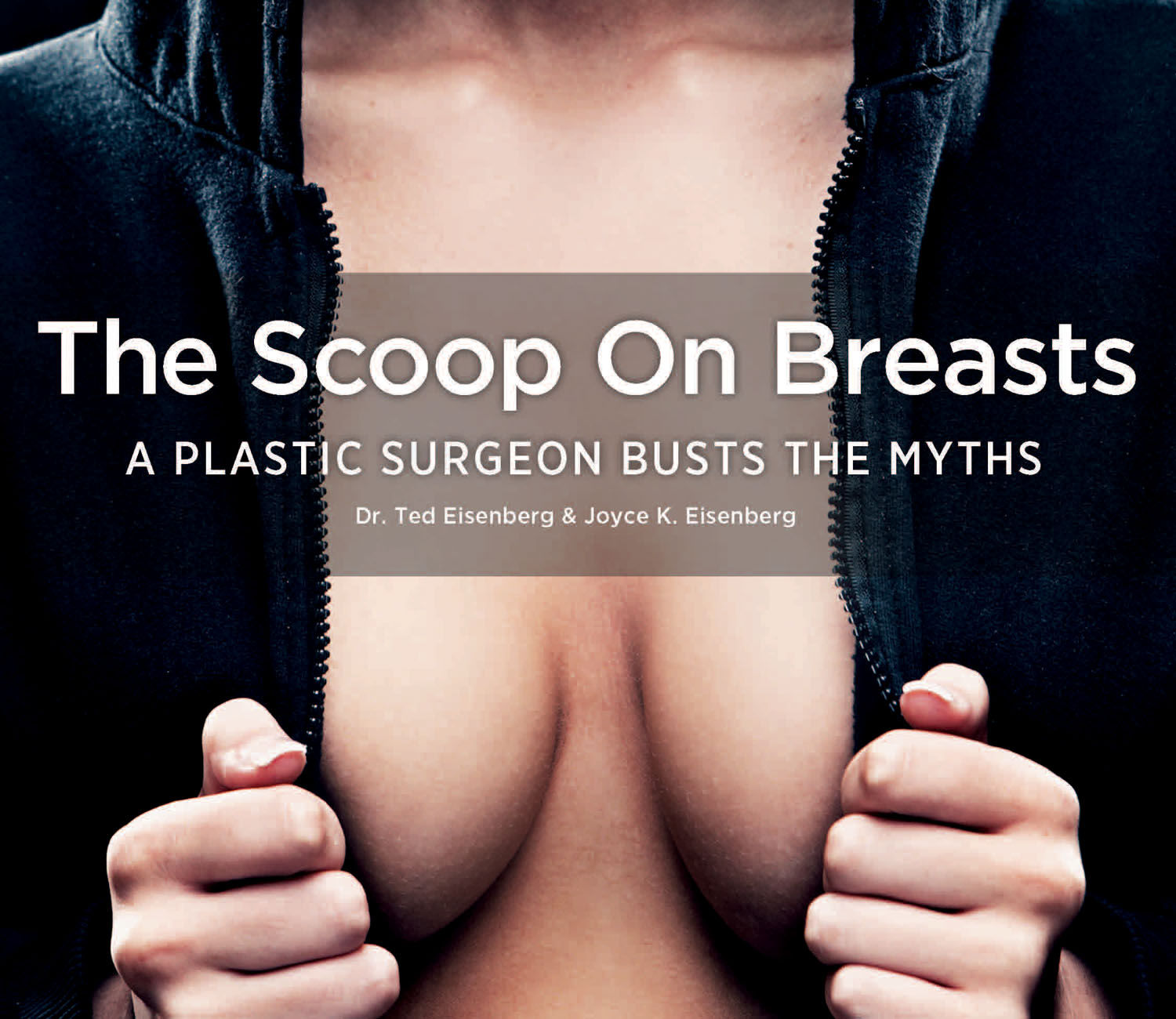 57. Humor
Gold (tie): Humor In Craft, by Brigitte Martin (Schiffer Publishing) and The Scoop on Breasts: A Plastic Surgeon Busts the Myths, by Dr. Ted Eisenberg & Joyce K. Eisenberg (Incompra Press)
Silver: The Complete Funky Winkerbean, Volume 1 (1972-1974), by Tom Batiuk (Black Squirrel Books)
Bronze: 6.5 Habits of Moderately Successful Poets, by Jeffrey Skinner (Sarabande Books)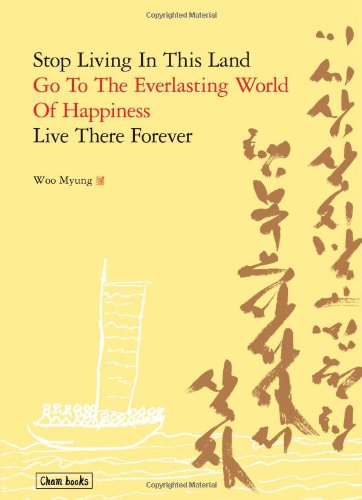 58. Inspirational/Spiritual
Gold: Stop Living In This Land, Go To The Everlasting World Of Happiness, Live There Forever by Woo Myung (Cham Books)
Silver: Touchstones: Stories for Living the Twelve Gifts, by Charlene Costanzo (Featherfew)
Bronze (tie): Rockpeople: Beyond Chester Creek, by Joel Carter (Canukshuk Publishing) and Overcome: Burned, Blinded, and Blessed, by Carmen Blandin Templeton (Writers of the Roundtable Press)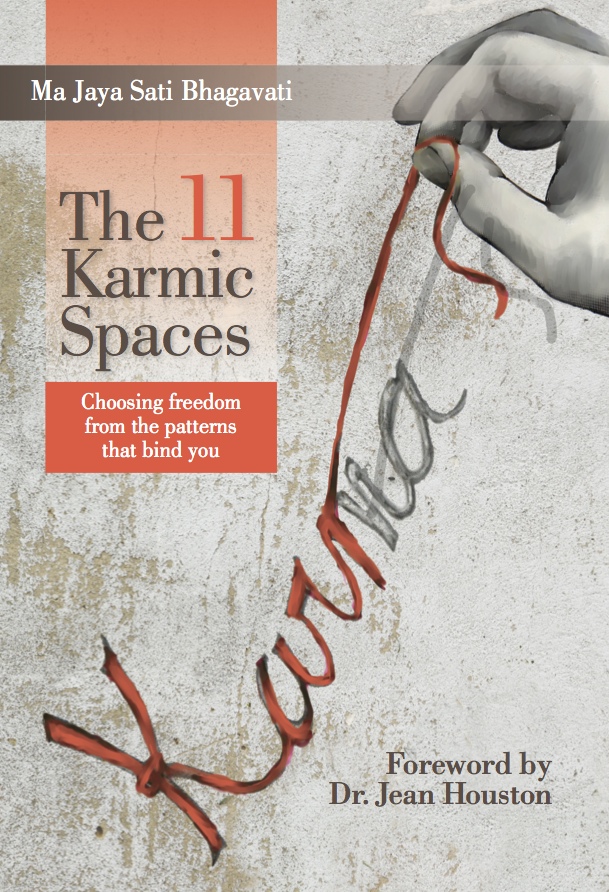 59. New Age (Mind-Body-Spirit)
Gold: The 11 Karmic Spaces: Choosing Freedom from the Patterns That Bind You, by Ma Jaya Sati Bhagavati (Kashi Publishing)
Silver: The Awakened Aura: Experiencing the Evolution of Your Energy Body, by Kala Ambrose (Llewellyn Worldwide)
Bronze: The Good Energy Book, by Tess Whitehurst (Llewellyn Worldwide)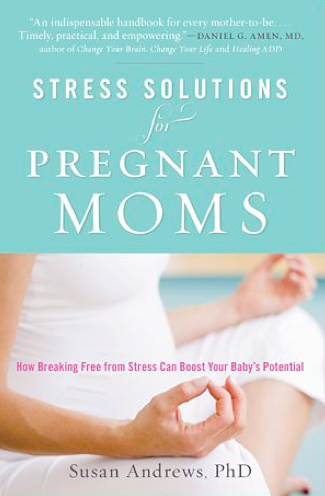 60. Parenting
Gold: Stress Solutions for Pregnant Moms: How Breaking Free from Stress Can Boost Your Baby's Potential, by Susan Andrews, PhD (Twin Span Press)
Silver: The Foster Parenting Toolbox, Edited by Kim Phagan-Hansel (EMK Press)
Bronze: Choosing Fatherhood: America's Second Chance, by Lewis Kostiner (George F. Thompson Publishing)
61. Poetry
Gold: City of Slow Dissolve, by John Chávez (University of New Mexico Press)
Silver: Wine for a Shotgun, by Marty McConnell (EM Press)
Bronze (tie): Sacrilegion, by L. Lamar Wilson (Carolina Wren Press) and Good Grief, by Stevie Edwards (Write Bloody Books)

62. Popular Culture/Leisure
Gold (tie): The King of Style: Dressing Michael Jackson, by Michael Bush (Insight Editions) and The Dark Knight Manual: Tools, Weapons, Vehicles & Documents from the Batcave, by Brandon T. Snider (Insight Editions)
Silver: Who Is The Doctor:The Unofficial Guide to Dr. Who, by Graeme Burk & Robert Smith? (ECW Press)
Bronze: Schiaparelli & Prada: Impossible Conversations, by Andrew Bolton and Harold Koda (The Metropolitan Museum of Art)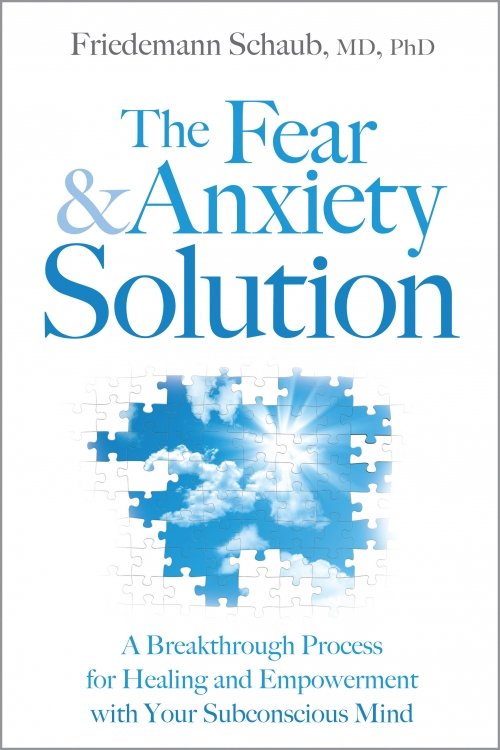 63. Psychology/Mental Health
Gold: The Fear & Anxiety Solution, by Friedemann Schaub, MD, PhD (Sounds True, Inc.)
Silver: Family Types: A Guide to Better Parenting Using Personality Types, by Selah Rose Cambias (Self-Published)
Bronze: Operation Daughters Addicted, by Sandy Mullen and Cathy Napier (Inkwater Press)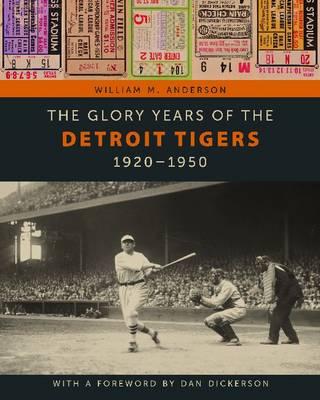 64. Sports/Fitness/Recreation
Gold: The Glory Years of the Detroit Tigers: 1920-1950, by William M. Anderson (Wayne State University Press)
Silver (tie): Just Ride, by Grant Petersen (Workman Publishing) and A Million Wings, by Susan Schadt (Wild Abundance Publishing Co.)
Bronze: Krav Maga Weapon Defenses, by David Kahn (YMAA Publication Center)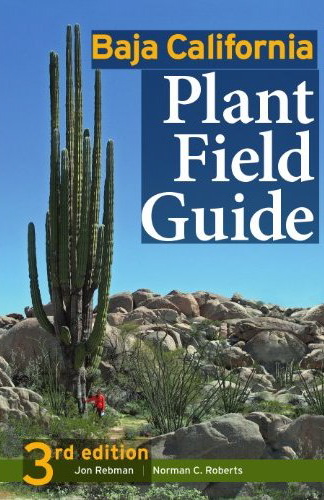 65. Reference
Gold: Baja California Plant Guide, by Jon P. Rebman & Norman C. Roberts (Sunbelt Publications)
Silver: How to Write Heartfelt Letters to Treasure: For Special Occasions and Occasions Made Special, by Lynette M. Smith (All My Best)
Bronze: Blood on the Stage, 1975-2000, by Amnon Kabatchnik (Scarecrow Press)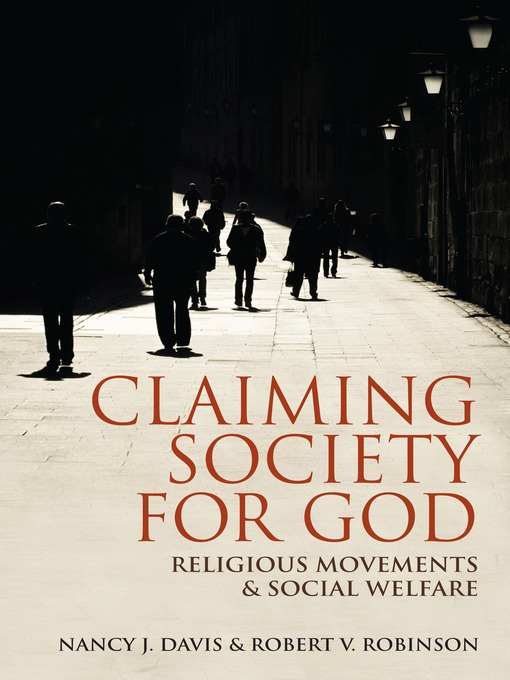 66. Religion
Gold (tie): Claiming Society for God: Religious Movements and Social Welfare, by Nancy J. Davis & Robert V. Robinson (Indiana University Press) and From the Shahs to Los Angeles: Three Generations of Iranian Jewish Women Between Religion and Culture, by Saba Soomekh (SUNY Press)
Silver: The Path of Centering Prayer, by David Frenette (Sounds True, Inc.)
Bronze: The Layman's Gospel Harmony, by Nathaniel Huntting Sherrill (Move Mountain Press)

67. Science
Gold: Green Universe: A Microscopic Voyage Into the Plant Cell, by Stephen Blackmore (Papadakis)
Silver: 10 PRINT CHR$(205.5+RND(1)); : GOTO 10, by Nick Montfort, Patsy Baudoin, John Bell, Ian Bogost, Jeremy Douglass, Mark C. Marino, Michael Mateas, Casey Reas, Mark Sample, and Noah Vawter (The MIT Press)
Bronze: Exploring Mars: Chronicles from a Decade of Discovery, by Scott Hubbard (The University of Arizona Press)

68. Self Help
Gold: Living the Life You Love: The No-Nonsense Guide to Total Transformation, by Paula Renaye (Diomo Books)
Silver (tie): Mindfulness for Beginners, by Jon Kabat-Zinn (Sounds True, Inc.) and The 5 Elements of Effective Thinking, by Edward B. Burger & Michael Starbird (Princeton University Press)
Bronze: 30 Days to Better Thinking and Better Living Through Critical Thinking, by Dr. Linda Elder and Dr. Richard Paul (FT Press)

69. Sexuality/Relationships
Gold: Great Sex Made Simple, by Mark A. Michaels & Patricia Johnson (Llewellyn Worldwide)
Silver: 150 Shades of Play: A Beginner's Guide to Kink, by Em & Lo (Better Half Books) Bronze: Rewire Your Brain for Love: Vibrant Relationships Using the Science of Mindfulness, by Marsha Lucas, PhD (Hay House)
70. Transportation (Automotive/Aviation/Railroad)

Gold: Museo Ducati: Six Decades of Classic Motorcycles from the Official Ducati Museum, by Chris Jonnum; photographed by Peter Harholdt (David Bull Publishing)
Silver: Alaska Airlines: A Visual Celebration, by Cliff & Nancy Hollenbeck (Hollenbeck Productions)
Bronze: Ferrari FXX Inside Out, by Philip Bachman (Self-Published)
71. Travel Essay

Gold: Maya Roads: One Woman's Journey Among the People of the Rainforest, by Mary Jo McConahay (Chicago Review Press)
Silver: Bonjour 40: A Paris Travel Log, by Karen A. Chase (Self-Published)
Bronze: The Long and Whining Road, by Simeon Courtie (Simantics Ltd.)
72. Travel Guidebook
Gold: The Metropolitan Museum of Art Guide, by Mark Polizzotti, Editor in Chief (The Metropolitan Museum of Art)
Silver: On the High Line: Exploring America's Most Urban Park, by Annik La Farge (Thames & Hudson)
Bronze: Naughty Girl's Guide to Los Angeles,by Sienna Sinclaire (Naughty Girl Press)
73. Women's Issues
Gold: Structural Violence: Hidden Brutality in the Lives of Women, by Joshua M. Price (SUNY Press)
Silver: Momma Love: How the Mother Half Lives, by Ali Smith (Thunder Baby Press)
Bronze: Pregnancy, Motherhood, and Choice in Twentieth Century Arizona, by Mary S. Melcher(The University of Arizona Press)
74. Writing/Publishing
Gold: How to Publish Your Own Photography Book, by Laurie Shock (Shock Design Books)
Silver: Forensic Science for Writers, by Phill Jones (Self-Published)
Bronze (tie): Author YOU: Creating and Building the Author and Book Platforms by Judith Briles (Mile High Press) and TellTale Souls: Writing the Mother Memoir, by Lynn Cook Henriksen (Indigo Roads Press)

75. Best Book Marketing
Gold: Room 939: 15 Minutes of Horror, 20 Years of Healing, by Jenny Lynn Anderson (Lewis Publishing)
Silver: The UNHysterectomy: Solving Your Painful, Heavy Bleeding Without Major Surgery, by Holly Bridges (Holly Bridges Communications)
Bronze: Bubble Tubbie, by Epiphany Schwarz (Black Catapult Publishing/Epiphany Schwarz LLC)
* * * * *
Congratulations to all medalists for your excellent work and independent spirit!
About the Independent Publisher Book Awards:
The "IPPY" Awards, launched in 1996, are designed to bring increased recognition to the deserving but often unsung titles published by independent authors and publishers. Since the inaugural contest over 4,500 books have received IPPY Awards, and all the recognition, credibility, and increased sales that a book award can bring. Independent spirit and expertise comes from publishers of all sizes and budgets, and books are judged with that in mind. The Awards are owned and operated by Jenkins Group, a publishing services company founded 1988 and located in Traverse City, Michigan.
---
Comments
---