The Living Now Book Awards celebrate the innovation and creativity of newly published books that enhance the quality of our lives, from cooking and fitness to relationships and mature living. The awards are open to all books written in English and intended for the North American market. The gold, silver and bronze medalists in this year's Living Now Book Awards offer a list of books representing some of the fastest-growing segments of book publishing today, and the Living Now Book Awards publicize the importance of these books to readers and their vitality in the marketplace.
This year we launched the Living Now Evergreen Book Medals in five important subject areas: World Peace; Health & Wellness; Personal Growth; Spiritual Leadership and Nature Conservation. These categories were open to books published since January 1, 2000, so the winners representent the best books on these topics published since the turn of the new millennium.
The awards are presented by Jenkins Group of Traverse City, Michigan. Jenkins Group has been involved in book packaging, marketing and distribution since 1988, and is dedicated to promoting books that improve readers' lives, bring families together, and make the world a safer, healthier place.
Living Now Award-winning books are changing the world, one book at a time!
Independent Publisher on Instagram
Feature
Announcing the 2013 Living Now Book Awards Results
Recognizing the Year's Best Books for Better Living
Here are the gold, silver and bronze medalists in our fifth annual Living Now Book Awards. The 30 regular subject categories are followed by the results in our new Evergreen Book Medal categories.

Congratulations to all!

Click here to visit the Living Now Book Awards press page, with the official results press release and important links for award winners.
Click here to visit the Living Now winners bookstore at Amazon.com.
Click here to visit the Evergreen Book Medals page.

Here are the 2013 Living Now Book Award winners, listed by category.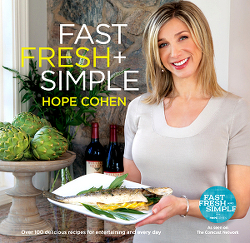 1. Cookbooks/General
Gold: Fast, Fresh + Simple, by Hope Cohen (Strawberryblonde Press)
Silver: Greek Revival from the Garden: Growing and Cooking for Life, by Patricia Moore-Pastides (University of South Carolina Press)
Bronze: LiveEatCookHealthy, by Rachel Khanna (Self-Published)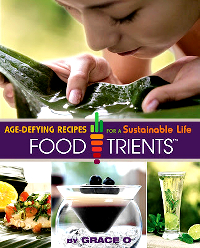 2. Cooking/ Natural (Nutrition, Organic, Vegetarian, etc.)
Gold: FoodTrients: Age-Defying Recipes for a Sustainable Life, by Grace O (FoodTrients Publishing Company)
Silver: Fire & Ice: ALASKA – Baked, Blended, & Sautéed, by Sharon R. Leippi (Frosty Books)
Bronze: Your Best Investment: Secrets to a Healthy Body and Mind, by Edwin Lee M.D., F.A.C.E; with Alison Gordon B.S. and Laura Gavin M.S. (IHB Publishing, LLC)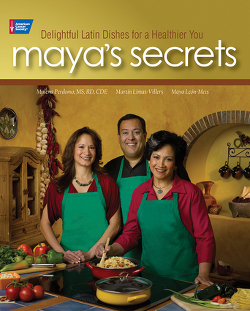 3. Cooking/Ethnic/Holiday
Gold: Maya's Secrets, by Maya León-Meis, Malena Perdomo, and Martín Limas-Villers (American Cancer Society)
Silver: A Romance with Indonesian Cooking, by Irene Liem; design and photography by Lilian Liem (Self-Published)
Bronze: Marx Canoy's Food Feast: Traditional to World-Class Philippine Cuisine, by Marx Canoy (MarxChef Trading)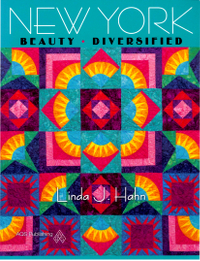 4. Crafts /Hobbies/Collecting
Gold: New York: Beauty Diversified, by Linda J. Hahn (American Quilter's Society)
Silver: Melis van der Sluis: Ceramic Artist, Potter, by Melis van der Sluis (Galerie de Roos van Tudor)
Bronze: Taylor's No-Sew Doll Clothes Patterns, Volume 1, by Christine Curry Taylor (Trafford Publishing)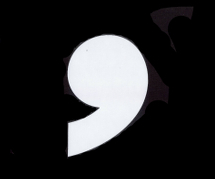 5. Gift/Specialty/Keepsake
Gold: Quotable - 20 Years of Black + White, by Quotable (Quotable Cards)
Silver: How to Write Heartfelt Letters to Treasure: For Special Occasions and Occasions Made Special, by Lynette M. Smith (All My Best)
Bronze: Where Did My Dreams Go? by A.H. Cameron Strother, Ph.D. (First Projection)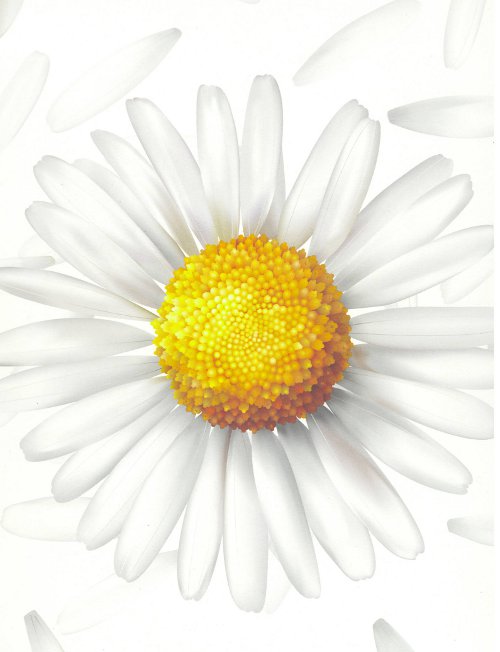 6. Journal/Planner/Calendar
Gold: Youlo Pages, by Carol Lasky (Youlo.gy)
Silver: The Student Life Jacket, The Easy-to-Use Organizer and Guide to Staying Afloat in a Sea of Paperwork for Young Working Adults and College Students, by Susan M. Sparks (SMS Promotional Ventures, LLC)
Bronze: Rock & Root: A Three-Year Journal for Gardeners, Dreamers, & Artists, by Gretchen Butler (Self-Published)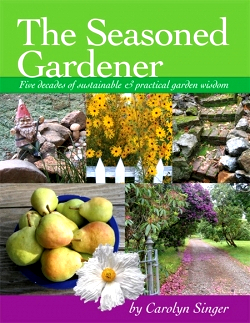 7. Gardening/Farming/Landscaping
Gold: The Seasoned Gardener: Five Decades of Sustainable & Practical Garden Wisdom, by Carolyn Singer (Garden Wisdom Press)
Silver: The Maine Garden Journal: Insider Secrets from Maine People Who Love to Put Their Hands in the Dirt, by Lisa Colburn (Fern Leaf Publishing Company)
Bronze: Wings, Worms, and Wonder: A Guide for Creatively Integrating Gardening and Outdoor Learning Into Children's Lives by Kelly Johnson (Wings, Worms, and Wonder)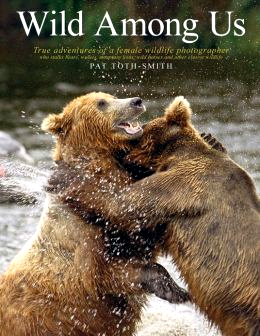 8. Animals/Pets/Livestock
Gold: Wild Among Us: True Adventures of a Female Photographer Who Stalks Bears, Wolves, Mountain Lions, Wild Horses and Other Elusive Wildlife, by Pat Toth-Smith (Pat Toth-Smith Photography)
Silver: Backyard Race Horse: The Training Manual, by Janet Del Castillo & Lois Schwartz (Prediction Publications)
Bronze: Storee Wryter Gets a Dog, by Barbara Simpson Carducci (Tate Publishing & Enterprises, LLC)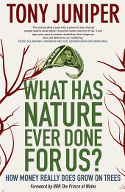 9. Green Living (Alternative energy, Conservation, Cleaning, etc.)
Gold: What Has Nature Ever Done for Us? by Tony Juniper (Synergetic Press)
Silver: Greening Vermont: The Search for a Sustainable State, by Elizabeth Courtney & Eric Zencey (Thistle Hill Publications)
Bronze: Wild Plum Café, by Gretchen Butler (Self-Published)


10. Category cancelled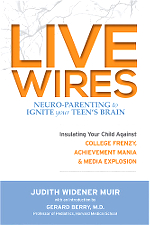 11. Family/Parenting
Gold: Live Wires: Neuro-Parenting to Ignite Your Teen's Brain, by Judith Widener Muir (Bright Sky Press)
Silver: Dad to Dad: Parenting Like a Pro, by David L. Hill, MD, FAAP (American Academy of Pediatrics)
Bronze: The Asperkid's Launch Pad: Home Design to Empower Everyday Superheroes, by Jennifer Cook O'Toole (Jessica Kingsley Publishers)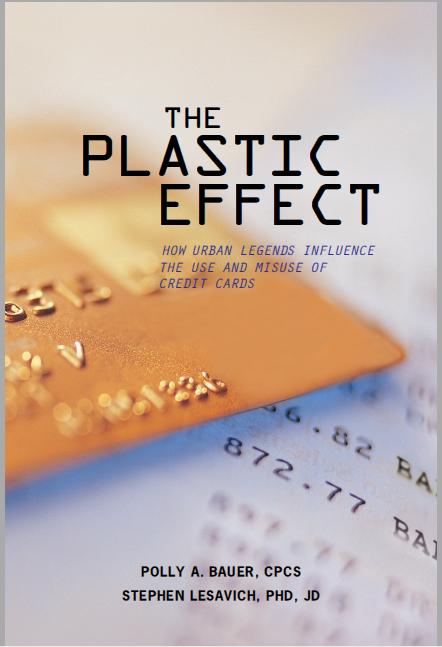 12. Finance/Budgeting
Gold: The Plastic Effect: How Urban Legends Influence the Use and Misuse of Credit Cards, by Polly A. Bauer & Stephen Lesavich (Coconut Avenue)
Silver: Radiant Wealth, by Sue Stevens (Stevens Wealth Management)
Bronze: The Financially Empowered Woman: Everything You Really Want to Know About Your Money, by Tracy Theemes (Sophia Financial)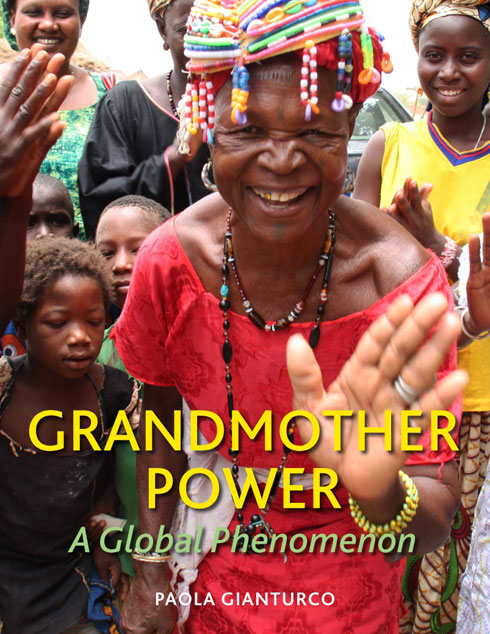 13. Social Activism/Charity
Gold: Grandmother Power: A Global Phenomenon, by Paola Gianturco (powerHouse Books)
Silver: Hope In Sight: One Doctor's Quest to Restore Eyesight and Dignity to the World's Poor, by Aisha Simjee, MD (White Spruce Press)
Bronze: Committee of One: Making a Difference, One Life at a Time, Leila Wahbeh and the Refugees, by Patricia Martin Holt (Matriarch Press)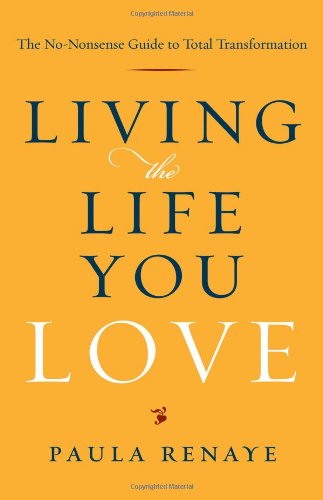 14. Personal Growth/Motivation
Gold: Living the Life Your Love: The No-Nonsense Guide to Total Transformation, by Paula Renaye (Diomo Books)
Silver: Your Killer Emotions: The 7 Steps to Mastering the Toxic Emotions, Urges, and Impulses That Sabotage You, by Ken Lindner (Greenleaf Book Group Press)
Bronze: Voyage of a Viking: How a Man of Action Can Become a Man of Grace, by Tim Marks (Obstaclés Press Inc)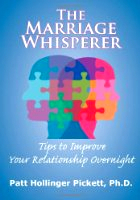 15. Relationships/Marriage
Gold: The Marriage Whisperer: Tips to Improve Your Relationship Overnight, by Patt Hollinger Pickett, Ph.D (MSI Press)
Silver: WordFood: How We Feed or Starve Our Relationships, by Julia Hubbel (The Hubbel Group, Inc.)
Bronze (tie): Moving In: Tales of an Unlicensed Marriage, by Bruce Littlefield (Self-Published) and My Pretty Fraulein: A Journey Through Cultural Boundaries, by Arthur & Ursula Rathburn (Fort Dane Books)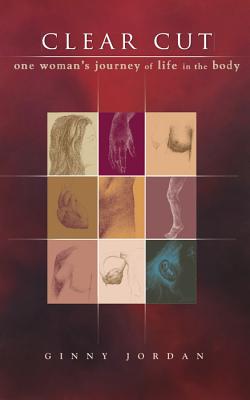 16a. Inspirational Memoir - Female
Gold: Clear Cut: One Woman's Journey of Life in the Body, by Ginny Jordan (Lantern Books)
Silver: Pieces of Sky: a Memoir, by Noelle Cablay (CreateSpace)
Bronze: A Moment in Connemara: an Irish Love Story, by Annie Quinn (A Word with You Press)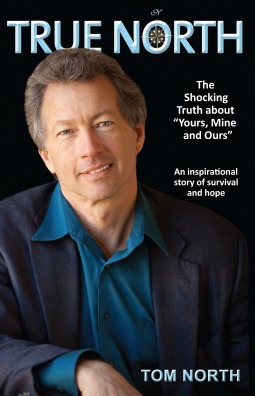 16b. Inspirational Memoir – Male
Gold: True North – The Shocking Truth About "Yours, Mine and Ours,"by Tom North (True North Productions, LLC)
Silver: Unremembered Wings: One Orphanage, Two Angels, and a Lost Boy Finding Unconditional Love, by Paul Wayne (Asset One 23, LLC)
Bronze: Cowboys, Armageddon, and the Truth: How a Gay Child Was Saved from Religion, by Scott M. Terry (Lethe Press)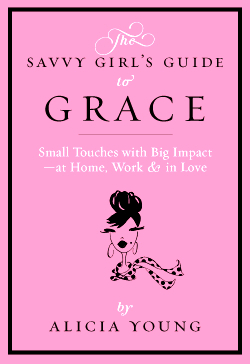 17. Femininity/Sexuality
Gold: The Savvy Girl's Guide to Grace: Small Touches with Big Impact – at Home, Work & in Love, by Alicia Young (Parasol Press)
Silver: Great Sex Made Simple: Tantric Tips to Deepen Intimacy and Heighten Pleasure, by Mark A. Michaels & Patricia Johnson (Llewellyn)
Bronze: Your Career, Your Way! Personal Strategies to Achieve Your Career Aspirations, by Lisa Quast (Career Woman, Inc.)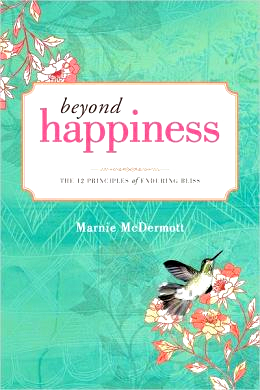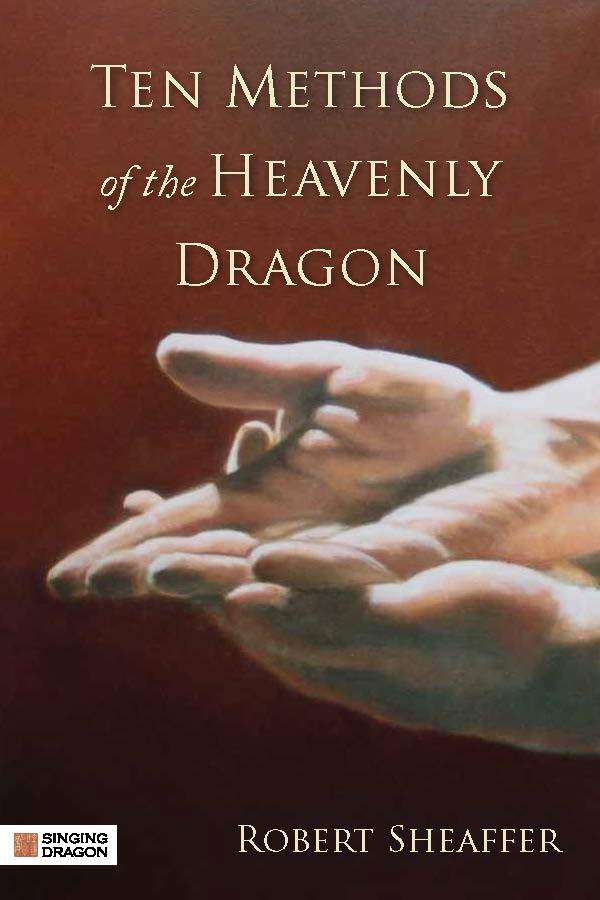 18. Enlightenment/Spirituality
Gold (tie): Beyond Happiness: The 12 Principles of Enduring Bliss, by Marnie McDermott (Balboa Press) and Ten Methods of the Heavenly Dragon, by Robert Sheaffer (Singing Dragon)
Silver: Change: Realizing Your Greatest Potential, by Ilchi Lee (Best Life Media)
Bronze: Mystic Journey: Getting to the Heart of Your Soul's Story, by Robert Atkinson (Cosimo Books)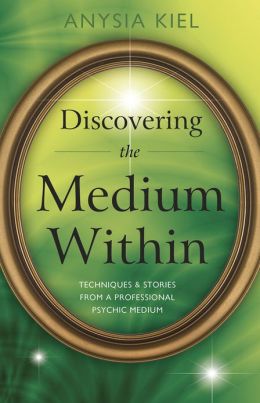 19. Metaphysical (Astrology, Tarot, Psychic Development, etc.)
Gold: Discovering the Medium Within: Techniques & Stories from a Professional Psychic Medium, by Anysia Kiel (Llewellyn)
Silver (tie): Lifesigns: Tapping the Power of Synchronicity, Serendipity and Miracles, by Alex Marcoux (Jenness) and Your Soul's Gift: The Healing Power of the Life You Planned Before You Were Born, by Robert Schwartz (Whispering Winds Press)
Bronze: The Ascension Oracle: Guidance for Accelerated Spiritual Growth, by Natalia M. Schotte, Ph.D. (Rose House Publishing)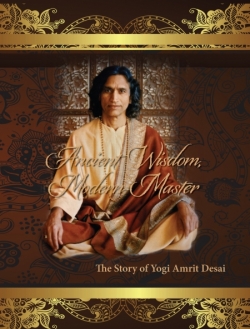 20. Exercise/Fitness/Yoga
Gold: Ancient Wisdom, Modern Master: The Story of Yogi Amrit Desai, by Lila Ivey (MahaMedia, Inc.)
Silver: Weight Loss through Yoga: Jewel in the Lotus, by James Donavon Bothell (Book Publishers Network)
Bronze: Mudras of India: A Comprehensive Guide to the Hand Gestures of Yoga and Indian Dance, by Cain Carroll and Revital Carroll (Singing Dragon)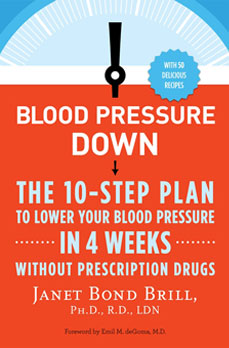 21. Health/Wellness
Gold: Blood Pressure Down: The 10 Step Plan to Lower Your Blood Pressure in 4 Weeks Without Prescription Drugs by Dr. Janet Brill (Three Rivers Press)
Silver: Bliss Cleanse: Your Two-Week Mind, Body, Spirit Guide to Greater Health and Happiness, by Lorraine Miller and Lindsey Smith (inCredible Messages Press)
Bronze: Picture Your Life After Cancer, by The New York Times (American Cancer Society)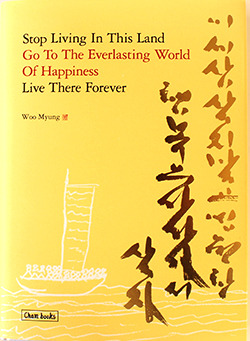 22. Meditation/Relaxation
Gold: Stop Living In This Land: Go To the Everlasting World of Happiness, Live There Forever, by Woo Myung (Cham Books)
Silver: The Map: To Our Responsive Universe – Where Dreams Really Do Come True! by Boni Lonnsburry (InnerArt)
Bronze: Meditation for Aspies: Everyday Techniques to Help People with Asperger Syndrome Take Control and Improve Their Lives, by Ulrike Domenika Bolls (Jessica Kingsley Publishers)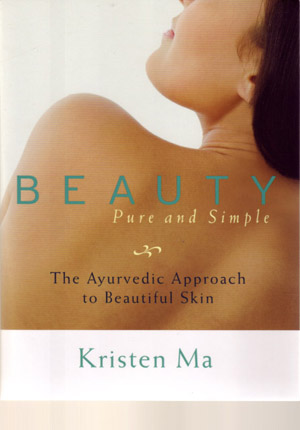 23. Healing Arts/Bodywork/Energy Techniques
Gold: Beauty Pure and Simple: The Ayurvedic Approach to Beautiful Skin, by Kristen Ma (Trumpeter Books/Shambhala)
Silver: The Other Medicine That Really Works! How Energy Medicine Can Help You Heal in Body, Mind and Spirit, by Heidi DuPree, RN, CTN (CreateSpace)
Bronze: The Mechanic Meets the Gardener, by Susan M. Gallant (Town Landing Press)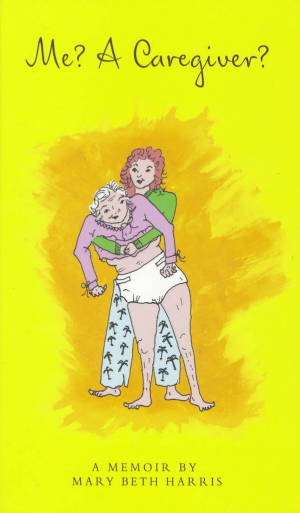 24. Caregiving
Gold: Me? A Caregiver? A Memoir, by Mary Beth Harris (Incha Publishing)
Silver: Alzheimer's Care with Dignity, by Frank Fuerst (Headline Books)
Bronze: Care-Full Love: Learning the Joys and Struggles of Caregiving, by Lois Werth Mimbs (Xulon Press)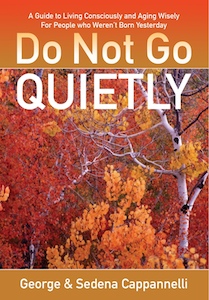 25. Mature Living/Aging
Gold: Do Not Go Quietly: A Guide to Living Consciously and Aging Wisely, by George & Sedena Cappannelli (Hay House)
Silver: Looking Up: Seven Steps for a Healthy & Youthful Midlife and Beyond, by Cynthia Olsen (Kali Press)
Bronze: Move with Balance®: Healthy Aging Activities for Brain and Body, by Karen Peterson, M.A. (Giving Back Books)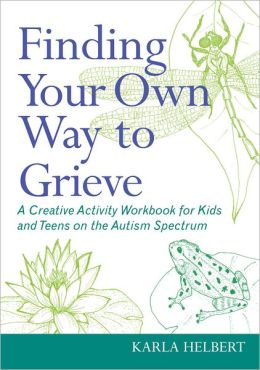 26. Grieving/Death & Dying
Gold: Finding Your Own Way to Grieve: A Creative Activity Workbook for Kids and Teens on the Autism Spectrum, by Karla Herlbert (Jessica Kingsley Publishers)
Silver: A Friend in Grief: Simple Ways to Help, by Ginny Callaway (High Windy Press)
Bronze: Flowing with the Go: A Jiu-Jitsu Journey of the Soul, by Elena Stowell (BQB Publishing)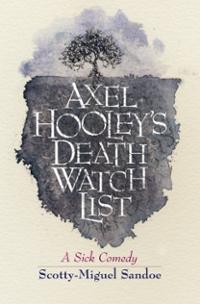 27. Inspirational Fiction
Gold:Axel Hooley's Death Watch List: A Sick Comedy, by Scotty-Miguel Sandoe (CreateSpace)
Silver: Twelve Months, by Steven Manchester (The Story Plant)
Bronze: The Winter House, by Joan MacCracken (Tiffin Press of Maine)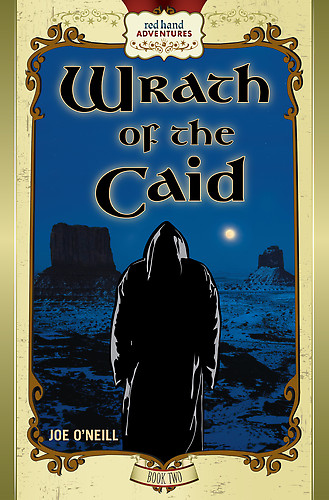 28. Adventure Fiction
Gold: Wrath of the Caid, by Joe O'Neill (Black Ship Publishing)
Silver: Caught Inside: A Surfing Passage, by Lauren Benton Angulo (SurferSeen Inc)
Bronze: The Cadence of Gypsies, by Barbara Casey (Hungry Goat Press)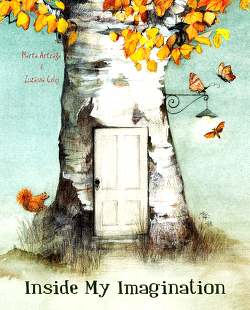 29. Children's Picture Book
Gold: Inside My Imagination, by Marta Arteaga; illustrated by Zuzanna Celej (Cuento de Luz)
Silver: Earth Remembers When, by Dawn Wynne; illustrated by Gloria Piñeiro (Dawning Press)
Bronze (tie): John's Whistle, by Lili Ferreirós; illustrated by Sonja Wimmer (Cuento de Luz) and Today I am a Princess! For the Little Princess in All of Us, by Jill Cikins; illustrated by Rosalie Peng (Naampedia, LLC)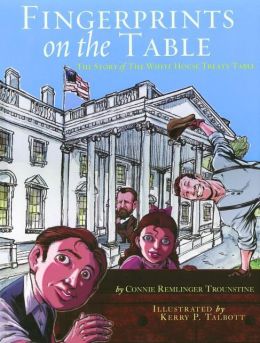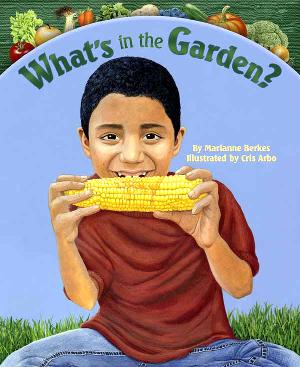 30. Children's Non-Fiction
Gold (tie): Fingerprints on the Table: The Story of the White House Treaty Table, by Connie Remlinger Trounstine; illustrated by Kerry P. Talbott (White House Historical Association) and What's in the Garden? by Marianne Berkes; illustrated by Cris Arbo (Dawn Publications)
Silver: Eat It! Food Adventures with Marco Polo, by Gracie Cavnar; illustrated by Anni Matsick (S2P Press)
Bronze: Vokabbalahry: Words of Wisdom for Kids to Live By, by Michal Berg; illustrated by Enrique Torralba (Kabbalah Publishing)
* * * * *
2013 Evergreen Book Medals
Here are the Living Now Evergreen Book medalists. These categories are open to books published since January 1, 2000. Click here to visit the Evergreen Book Medals page for more about these books.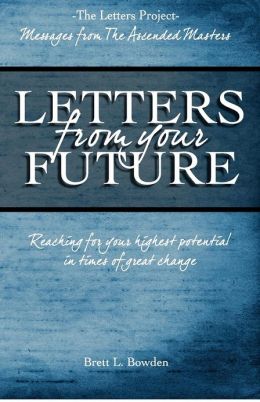 Evergreen Medal for World Peace
Gold: Letters From Your Future: Reaching for Your Highest Potential in Times of Great Change, by Brett L. Bowden (CreateSpace)
Silver: Tri Worlds: It's Time to Think as a Species, by Gil Mulley (Red Feather Publishing LLC)
Bronze: The Rainbow Bridge: Bridge to Inner Peace and to World Peace, by Brent N. Hunter (Spirit Rising Productions)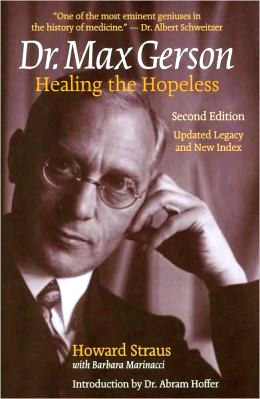 Evergreen Medal for Health and Wellness
Gold: Dr. Max Gerson: Healing the Hopeless, by Howard Straus with Barbara Marinacci (Totality Books/Gerson Media)
Silver: Breast Cancer: Reduce Your Risk with Foods You Love, by Robert Pendergrast, MD (Penstokes Press)
Bronze: The Heart's Truth: Essays on the Art of Nursing, by Cortney Davis (Kent State University Press)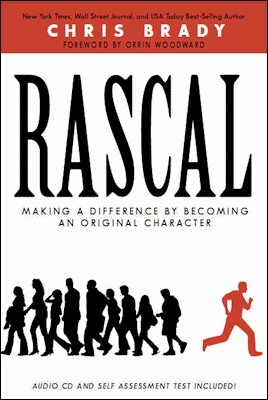 Evergreen Medal for Personal Growth
Gold: Rascal: Making a Difference by Becoming an Original Character, by Chris Brady (Obstaclés Press, Inc)
Silver: The Boy Who Saved My Life, Walking Into the Light with My Autistic Grandson, by Earle Martin (Bright Sky Press)
Bronze: A Loving Guide to These Shifting Times, by Alice Inoue (CreateSpace)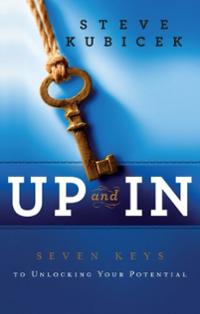 Evergreen Medal for Spiritual Leadership
Gold: Up and In: Seven Keys to Unlocking Your Potential, by Steve Kubicek (Summit Partners LLC)
Silver: I Am Another You – A Journey to Powerful Breakthroughs, by Priya Kumar (Embassy Books)
Bronze: Inner Peace – Global Impact: Tibetan Buddhism, Leadership, and Work, by Kathryn Goldman Schuyler (Information Age Publishing, Inc)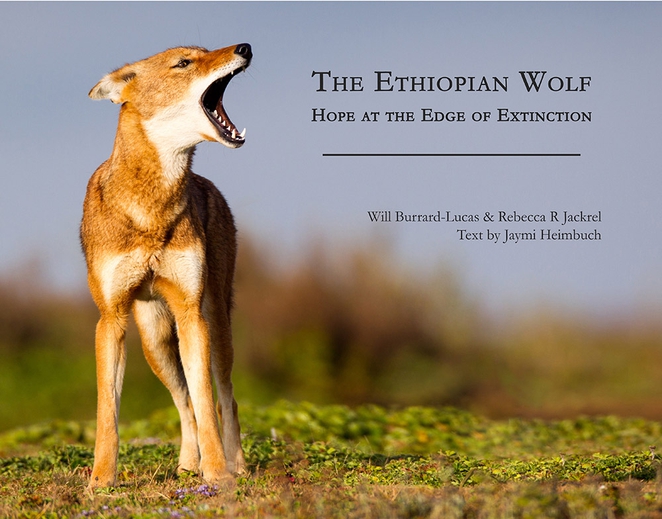 Evergreen Medal for Nature Conservation
Gold: The Ethiopian Wolf: Hope at the Edge of Extinction, by Will Burrard-Lucas, Rebecca R. Jackrel and Jaymi Heimbuch (Lobelia Press)
Silver: Back to Eden: Landscaping with Native Plants, by Dr. Frank Porter (Orange Frazer Press)
Bronze: Cycle, by Jay Amberg (Amika Press)
---
Comments
---