Independent Publisher on Instagram
Feature
Announcing Results of the 7th Annual Axiom Business Book Awards
"Recognizing and promoting the world's best business titles."
In August of 2007, Jenkins Group launched the Axiom Business Book Awards, "designed to honor the year's best business books and their authors and publishers." Now, seven years and nearly 2,900 entries later, we announce the winners of the seventh annual, 2014 Axiom Business Book Awards, honoring the year's best business books, their authors, and publishers.
The Axiom Business Book Awards are intended to bring increased recognition to exemplary business books and their creators, with the understanding that business people are an information-hungry segment of the population, eager to learn about great new books that will inspire them and help them improve their careers and businesses.
Listed below are the gold, silver and bronze medal winners in each category, 75 in all. There were just under 400 books entered.
Thanks to all for your participation and congratulations to the medalists!
Click here for the 2014 Axiom Awards medalist announcement press release:
http://www.AxiomAwards.com/Axiom_ResultsPR_2014.pdf

Visit the Axiom Awards medalist and press page.
---
2014 Axiom Business Book Awards Results
1a. Business Theory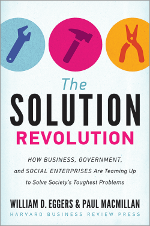 Gold: The Solution Revolution: How Business, Government, and Social Enterprises Are Teaming Up to Solve Society's Toughest Problems, by William D. Eggers & Paul Macmillan (Harvard Business Review Press)
Silver: Kill the Company: End the Status Quo, Start an Innovation Revolution, by Lisa Bodell (Bibliomotion)
Bronze (tie): The One Thing: The Surprisingly Simple Truth Behind Extraordinary Results, by Gary Keller with Jay Papasan (Bard Press)
The New Corporate Facts of Life: Rethink Your Business to Transform Today's Challenges into Tomorrow's Profits, by Diana Rivenburgh (AMACOM)
---
1b. Business Commentary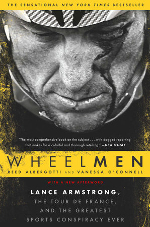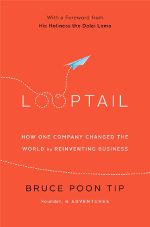 Gold (tie): Wheelmen: Lance Armstrong, the Tour de France, and the Greatest Sports Conspiracy Ever, by Reed Albergotti and Vanessa O'Connell (Gotham Books)
Looptail: How One Company Changed the World by Reinventing Business, by Bruce Poon Tip (Business Plus)
Silver: Field Tested: Recruiting, Managing, and Retaining Veterans, by Emily King (AMACOM)
Bronze: When Helping Hurts: Compassion Fatigue in the Veterinary Profession, by Kathleen Ayl, PsyD (American Animal Hospital Association Press)
---
2. Economics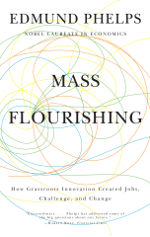 Gold: Mass Flourishing: How Grassroots Innovation Created Jobs, Challenge, and Change, by Edmund Phelps (Princeton University Press)
Silver: Everything I Ever Needed to Know about Economics I Learned from Online Dating, by Paul Oyer (Harvard Business Review Press)
Bronze (tie): The Bankers' New Clothes: What's Wrong with Banking and What to Do About It, by Anat Admati & Martin Hellwig (Princeton University Press)
The Battle of Bretton Woods: John Maynard Keynes, Harry Dexter White, and the Making of a New World Order, by Benn Steil (Princeton University Press)
---
3. Career (job search, career advancement)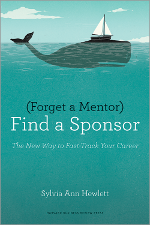 Gold: Forget a Mentor, Find a Sponsor: The New Way to Fast-Track Your Career, by Sylvia Ann Hewlett (Harvard Business Review Press)
Silver: The Balance Myth: Rethinking Work-Life Success, by Teresa A. Taylor (Greenleaf Book Group Press)
Bronze (tie): Finding the Next Steve Jobs: How to Find, Keep, and Nurture Talent, by Nolan Bushnell with Gene Stone (Simon & Schuster)
Promote Yourself: The New Rules for Career Success, by Dan Schawbel (St. Martin's Press)
---
4. Sales (sales skills, negotiating, closing)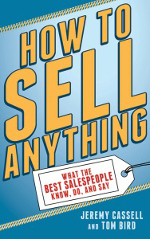 Gold: How to Sell Anything: What the Best Salespeople Know, Do, and Say, by Jeremy Cassell and Tom Bird (Skyhorse Publishing)
Silver: Perfecting Your Pitch: How to Succeed in Business and in Life by Finding Words that Work, by Ronald M. Shapiro (Hudson Street Press)
Bronze: The Art of Negotiation: How to Improvise Agreement in a Chaotic World, by Michael Wheeler (Simon & Schuster)
---
5. Leadership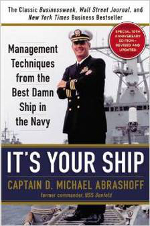 Gold: It's Your Ship: Management Techniques from the Best Damn Ship in the Navy, by Captain D. Michael Abrashoff (Business Plus)
Silver: The Star Factor: Discover What Your Top Performers Do Differently – And Inspire a New Level of Greatness in All, by William Seidman and Richard Grbavac (AMACOM)
Bronze: The Behavior Breakthrough: Leading Your Organization to a New Competitive Advantage, by Steve Jacobs and Colleagues (Greenleaf Book Group Press)
---

6. Networking (social networking, communication skills)
Gold: Ctrl Alt Delete: Reboot Your Business. Reboot Your Life. Your Future Depends On It. by Mitch Joel (Business Plus)
Silver: The Human Brand: How We Relate to People, Products, and Companies, by Chris Malone and Susan T. Fiske (Jossey-Bass)
Bronze: Will There Be Donuts? Better Business One Meeting at a Time, by David Pearl (HarperCollins)
---
7. Business Ethics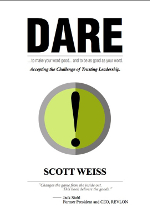 Gold: Dare: Accepting the Challenge of Trusting Leadership, by Scott Weiss (Greenleaf Book Group Press)
Silver: Business Secrets of the Trappist Monks: One CEO's Quest for Meaning and Authenticity, by August Turak (Columbia Business School Publishing)
Bronze (tie): The Nature of Business: Redesign for Resilience, by Giles Hutchins (New Society Publishers)
7 Lenses: Learning the Principles and Practices of Ethical Leadership, by Linda Fisher Thornton (Leading in Context)
---
8. Operations Management / Lean / Continuous Improvement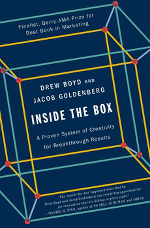 Gold: Inside the Box: A Proven System of Creativity for Breakthrough Results, by Drew Boyd and Jacob Goldenberg (Simon & Schuster)
Silver (tie): Compass: Creating Exceptional Organizations: A Leader's Guide, by William F. Brandt, Jr. (Winter Vale Press)
The Bright Idea Box: A Proven System to Drive Employee Engagement and Innovation, by Jag Randhawa (Aviva Publishing)
Bronze: Leading Firms: How Great Professional Service Firms Succeed & How Your Firm Can Too, by David C. Kuhlman (SelectBooks)
---
9. Human Resources / Employee Training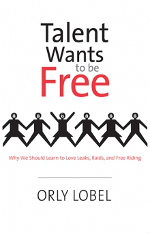 Gold: Talent Wants to Be Free: Why We Should Learn to Love Leaks, Raids, and Free Riding, by Orly Lobel (Yale University Press)
Silver: The New Talent Acquisition Frontier: Integrating HR and Diversity Strategy in the Private and Public Sectors and Higher Education, by Edna Chun and Alvin Evans (Stylus Publishing)
Bronze: The Crowdsourced Performance Review: How to Use the Power of Social Recognition to Transform Employee Performance, by Eric Mosley (McGraw-Hill Education)
---
10. Entrepreneurship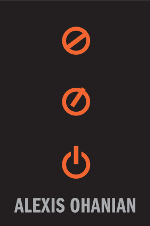 Gold: Without Their Permission: How the 21st Century Will Be Made, Not Managed, by Alexis Ohanian (Business Plus)
Silver: It's Your Business: 183 Essential Tips that Will Transform Your Small Business, by JJ Ramberg with Lisa Everson and Frank Silverstein (Business Plus)
Bronze: The Entrepreneur Mind: 100 Essential Beliefs, Characteristics, and Habits of Elite Entrepreneurs, by Kevin D. Johnson (Johnson Media Inc.)
---
11. Philanthropy / Nonprofit / Sustainability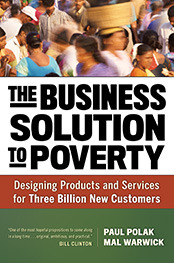 Gold: The Business Solution to Poverty: Designing Products and Services for Three Billion New Customers, by Paul Polak and Mal Warwick (Berrett-Koehler Publishers)
Silver: The Robin Hood Rules for Smart Giving, by Michael M. Weinstein and Ralph M. Bradburd (Columbia Business School Publishing)
Bronze (tie): 40 Chances: Finding Hope in a Hungry World, by Howard G. Buffett (Simon & Schuster)
The Art of Social Enterprise: Business as if People Mattered, by Carl Frankel and Allen Bromberger (New Society Publishers)
---
12. International Business / Globalization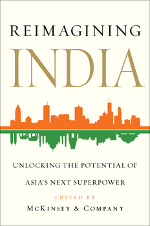 Gold: Reimagining India: Unlocking the Potential of Asia's Next Superpower, Edited by McKinsey & Company (Simon & Schuster)
Silver: Global Dexterity: How to Adapt Your Behavior Across Cultures Without Losing Yourself in the Process, by Andy Molinsky (Harvard Business Review Press)
Bronze: Between the Eagle and the Dragon: Who Is Winning the Innovation Race? by Thomas Barlow (Barlow Advisory)
---
13. Personal Finance / Retirement Planning / Investing (estate planning, stocks, bonds)
Gold: The Financially Empowered Woman: Everything You Really Want to Know About Your Money, by Tracy Theemes (Tracy Theemes)
Silver: Financial Fitness: The Offense, Defense, and Playing Field of Personal Finance, LIFE Leadership (Obstaclés Press)
Bronze: Principles of Investing: A Complete Introduction to Stock Ownership, Basic Valuation, and Risk Assessment, by Adam Love (Garden Road Publishing)
---
14. Business Technology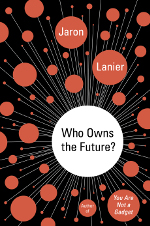 Gold: Who Owns the Future? by Jaron Lanier (Simon & Schuster)
Silver: The Billion Dollar Paperclip: Think Smarter About Your Data, by Gregory Short (Madeleine Books)
Bronze: Business Cases that Mean Business: A practical guide to identifying, calculating and communicating the value of large scale IT projects, by Jim Maholic (CreateSpace)
---
15. Women / Minorities in Business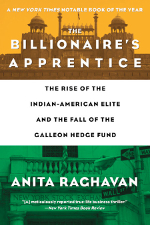 Gold: The Billionaire's Apprentice: The Rise of the Indian-American Elite and the Fall of the Galleon Hedge Fund, by Anita Raghavan (Business Plus)
Silver: Finerman's Rules: Secrets I'd Only Tell My Daughters About Business and Life, by Karen Finerman (Business Plus)
Bronze: Petticoats and Pinstripes: Portraits of Women in Wall Street's History, by Sheri J. Caplan (Praeger)
---
16. Success / Motivation / Coaching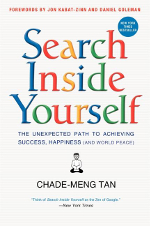 Gold: Search Inside Yourself: The Unexpected Path to Achieving Success, Happiness, (and World Peace), by Chade-Meng Tan (HarperOne)
Silver (tie): Care to Dare: Unleashing Astonishing Potential Through Secure Base Leadership, by George Kohlrieser, Susan Goldsworthy, and Duncan Coombe (Jossey-Bass)
Choosing Change: How Leaders and Organizations Drive Results One Person at a Time, by Walter McFarland and Susan Goldsworthy (McGraw-Hill)
Bronze: The Innovator's Path: How Individuals, Teams, and Organizations Can Make Innovation Business-as-Usual, by Madge M. Meyer (Wiley)
---
17. Advertising / Marketing / PR / Event Planning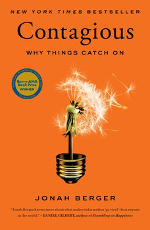 Gold: Contagious: Why Things Catch On, by Jonah Berger (Simon & Schuster)
Silver: Brands & Rousers: The Holistic System to Foster High-Performing Businesses, Brands and Careers, by Luis Gallardo (LID Publishing)
Bronze: Profit and Prosper with Public Relations: Insider Secrets to Make You a Success, by Rhonda Rees (Aseity Press)
---
18. Corporate History / Milestone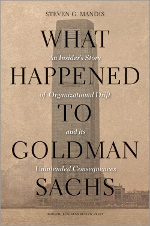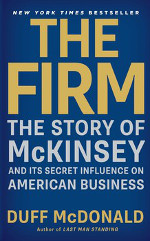 Gold (tie): What Happened to Goldman Sachs: An Insider's Story of Organizational Drift and its Unintended Consequences, by Steven G. Mandis (Harvard Business Review Press)
The Firm: The Story of McKinsey and Its Secret Influence on American Business, by Duff McDonald (Simon & Schuster)
Silver: Reinventing Giants: How Chinese Global Competitor Haier Has Changed the Way Big Companies Transform, by Bill Fischer, Umberto Lago, and Fang Liu (Jossey-Bass)
Bronze: Built From Scratch - The Energy Companies of Tenneco, by Joe B. Foster, Clifford W. Rackley, Bob Thomas, Harry J. Briscoe, Gary Cheatham, Dick Hines, and Larry Augsburger (Story Arts Media)
---
19. Business Reference (legal, how-to)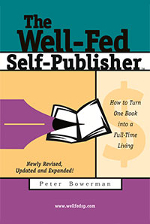 Gold: The Well-Fed Self-Publisher: How to Turn One Book into a Full-Time Living, by Peter Bowerman (Fanove Publishing)
Silver: Land for Love and Money, by Reid Lance Rosenthal (Rockin' SR Publishing)
Bronze: Projects for Profit: An Insider's Guide to Delivering Projects and Getting Paid, by Robin Hornby PMP (Tempest Management Inc.)
---
20. Memoir / Biography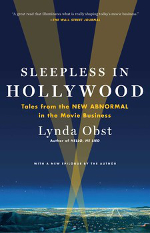 Gold: Sleepless in Hollywood: Tales from the New Abnormal in the Movie Business, by Lynda Obst (Simon & Schuster)
Silver: American Turnaround: Reinventing AT&T and GM and the Way We Do Business in the USA, by Ed Whitacre with Leslie Cauley (Business Plus)
Bronze: Dot Complicated: Untangling Our Wired Lives, by Randi Zuckerberg (HarperOne)
---
21. Business Fable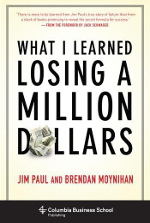 Gold: What I Learned Losing a Million Dollars, by Jim Paul and Brendan Moynihan (Columbia Business School Publishing)
Silver: The Asking Formula: Ask for What You Want… And Get It! by John Baker (Wonsockon Publishers)
Bronze: The Tale of Giuseppe Schittone, by Vid Guerrerio; illustrated by Elise Spacek (Ragman Press)
---
Comments
---