"Recognizing Excellence in Independent Publishing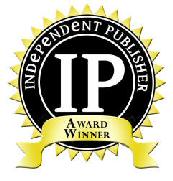 The "IPPY" Awards, launched in 1996, are designed to bring increased recognition to the deserving but often unsung titles published by independent authors and publishers. Established as the first awards program open exclusively to independents, over 1500 "IPPYs" have been awarded to authors and publishers from throughout North America and around the world. This year's awards attracted entries from all 50 U.S. States, 7 Canadian Provinces, and 16 foreign countries.
Click here to visit online listing of IPPY winners with contact info and purchase links.
Independent Publisher on Instagram
Feature
2006 Independent Publisher Book Awards Results
Judging is Complete! Here are the Final Results...
The IPPY Awards judging is complete, and here is the list of winners and finalists in all 60 national categories for this year's Tenth Annual Independent Publisher Book Awards. Also included are the Ten Outstanding Books of the Year and the Best Regional Fiction and Best Regional Non-Fiction award winners in each of ten North American regions.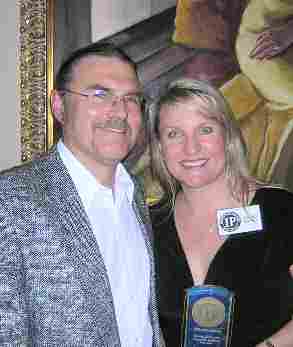 Winners were formally recognized on May 19th at the National Museum of Women in the Arts in Washington D.C., as Jenkins Group presented "The Declaration of Independents: a Celebration of Excellence in Independent Publishing" sponsored by Adams Media, F&W Publications, Planned Television Arts, Mark Victor Hansen Associates, and Greenleaf Book Group, with additional support from Fidlar Doubleday, Desktop Miracles, BookMasters, Color House Graphics, Promote-a-Book and PRWeb.
This year more than ever, the writing and publishing represented by the entrants is truly outstanding, and it has been extremely difficult to choose some and exclude others. There are life-changing books here…there are enlightening books here…
Informative. Revelatory. Charming. Shocking. Revealing. Frightening. These books prove just how important independent authors and publishers are to the world of books and the world at large – these stories and ideas can't be found in the mainstream. There are declarations and warnings here that would otherwise go unheard.
The goal of the IPPY Awards is to help these books and their messages reach a wider audience and to get the attention they deserve. Thanks and congratulations to all participants!
Ten Outstanding Books of the Year
For 23 years our mission at Independent Publisher has been to recognize and encourage the work of publishers who exhibit the courage and creativity necessary to take chances, break new ground, and bring about changes, not only to the world of publishing, but to our society. These books exemplify that daring spirit.
Most Original Concept Winner: Anthony and the Magic Picture Frame, by Michael S. Class (Magic Picture Frame Studio).
Honorable Mention: Defined Mind Vocabulary Accelerator 01, by S. Keith London and Rebecca Osleeb (Defined Mind, Inc.); The Monster Engine: An Experiment with Children's Art, by Dave DeVries (MWH Press).
Most Likely to Save the Planet Winner: Yellowstone to Yukon: Freedom to Roam, by Florian Schulz (The Mountaineers Books).
Honorable Mention: Waging Nonviolent Struggle: 20th Century Practice and 21st Century Potential, by Gene Sharp (Extending Horizons Books); Walk for Your Life! Restoring Neighborhood Walkways to Enhance Community Life, Improve Street Safety and Reduce Obesity, by Marie Demers, Ph. D. (Vital Health Publishing).
Best Corporate Branding Book Winner: It's What's Inside That Counts: The Story of West Fraser's First 50 Years, by Eduarda Hodgins and Jennifer Wah (West Fraser Timber Co. Ltd.).
Honorable Mention: A Legacy of Distinction – The First 100 Years, by The Kinkaid School (The Kinkaid School); The Castle in the Pasture: Portrait of Burr and Burton Academy, by Frederica Templeton and Doris Woodward (Burr and Burton Academy).
Most Outstanding Design Winner: Sonnets from Aesop, by Judith Goldhaber, illustrated by Gerson Goldhaber (Ribbonweed Press).
Honorable Mention: Get Unstuck & Get Going…On the Stuff That Matters, by Michael Bungay Stanier, cover and text designed by Kyra Crilly of Wasabi Bobbi (Box of Crayons Press); Sew Easy: The Essential Guide to Getting Started, designed by Chi Ling Moy (Soho Publishing/Sixth & Spring Books).
Best Book Arts Craftsmanship Winner: Galileo's Universe, Vherses: A Celebration of Outstanding Women, and The Enchanted Sled, designed Art Direction by Rita Marshall; Editorial Direction by Aaron Frisch; Paper Engineering by Bruce Foster (The Creative Company).
Honorable Mention: The Dentist and the Toothfairy, by Dorota Skrzypek, designed by Anna Boyiazis (The Adventures of Hannah); The Legend of the Fish, by Gita Wolf, Sirish Rao and Emanuele Scanziani (Tara Publishing).
Story Teller of the Year Winner: Ana Castillo, author of Watercolor Woman, Opaque Men (Curbstone Press).
Honorable Mention: Jerome Irwin, author of The Wild Gentle Ones: A Turtle Island Odyssey (The Wild Gentle Press); Robert Coover, author of A Child Again (McSweeney's Books).
Most Inspirational to Youth Winner: A Journey of Hope: Inspiring Stories of Courage and Unconditional Love, by Neil Willenson (Camp Heartland Project, Inc.)
Honorable Mention: Phillis Wheatley: Young Revolutionary Poet, by Kathryn Borland and Helen Speicher (Patria Press); Let Them Play, by Margot Theis Raven, illustrated by Chris Ellison (Sleeping Bear Press).
Most Life-Changing Winner: The Food is a Lie: The Truth is Within, by Bronwyn Marmo (Triple B Publishing).
Honorable Mention: The Being Game: For the Love of Your Life, by Sid Fey and Kathy Vitello (Sid Fey Designs); A Body Story, by Arla Patch (Treebody Publications).
Most Progressive Health Book Winner: Death by Modern Medicine, by Dr. Carolyn Dean, MD, ND, and Trueman Tuck (Matrix Verite Inc.)
Honorable Mention: The Healing Powers of 8 Sugars, by Dr. Allan Somersall, Ph.D., MD (The Natural Wellness Group); CharcoalRemedies.com: The Complete Handbook of Medicinal Charcoal and Its Applications, by John Dinsley (Gatekeeper Books).
Business Breakthrough of the Year Winner: The Little Black Book on Law Firm Branding and Positioning, by Paula Black (Paula Black & Associates)
Honorable Mention: Bag the Elephant! How to Win & Keep Big Customers, by Steve Kaplan (Bard Press); Marketing Playbook: The Manual for Growing Organizations, by John M. Fox (Eagle Cross Publishing).
2006 Independent Publisher Regional Book Awards
New this year, the regional "IPPYs" were designed to spotlight the best regional titles from around North America. Books were judged alongside books from their region only, based on their quality and regional significance.
U.S. North-East - Best Regional Fiction: Spoonwood by Ernest Hebert (Dartmouth College Press/University Press of New England).
Honorable Mention: Epic Cures, by Tom Sheehan (Press 53); Island Wilderness, by Christopher Burns (The Seashell Press).
Best Regional Non-Fiction: When Towns Had Teams, by Jim Baumer (RiverVision Press).
Honorable Mention: Messages from a Small Town, by Susanne Rappaport (Vermont Folklife Center); Harvard's Civil War, by Richard F. Miller (University Press of New England); Pequot Plantation, by Richard Radune (Research in Time Publications); The Main Beam, by Bertram G. Snow (Rockland Historical Society).
Mid-Atlantic – Best Regional Fiction: The Sultan of Atlantic City, by Lee Rudolph (Gamblers Analysis).
Honorable Mention: The Nature of the Grave, by Martha Reed (Booklocker/Buccaneer KMA Pittsburgh); The Snowman in the Moon, by Stephen Heigh (KRBY Creations).
Best Regional Non-Fiction: The Emergency Teacher, by Christina Asquith (West Parley Press).
Honorable Mention: A Revolutionary War Road Trip on US Route 60, by Raymond C. Houghton (Cyber Haus); Dying to Change: My Really Heavy Life Story, by Katie Jay (Pink Sky, Inc.); The Humanure Handbook: A Guide to Composting Human Manure, by Joseph Jenkins (Joseph Jenkins, Inc); The Magic of Milky Way Farm, by Carolyn Matthews Eaglehouse (Milky Way Farm).
South-East – Best Regional Fiction: Outbound: the Curious Secession of Latter-Day Charleston, by Charlie Geer (River City Publishing).
Honorable Mention: American Dreaming and Other Stories, by Doris Iarovici (Novello Festival Press); Sand Mansions, by Norman Gilliland (NEMO Productions).
Best Regional Non-Fiction: Lila Vanderbilt Webb's Miradero, by Robert W. Ganger (Historical Society of Palm Beach County).
Honorable Mention: Zoro's Field: My Life in the Appalachian Woods, by Thomas Rain Crowe (University of Georgia Press); The Life and Art of Jimmy Lee Sudduth, by Susan Mitchell Crawley (Montgomery Museum of Fine Arts/River City Publishing); Masterpieces: A Celebration of Food and Art in Virginia, by Terry Ward Libby (Virginia Museum of Fine Art); What It Means to Raise a Child with Southern Manners, by Cecilia Budd Grimes (Abram & van Wyck Publishers).
South – Best Regional Fiction: Glassbottom Days, by Willie Wilson (Bonne Resolution Press).
Honorable Mention: Ambition! Be Careful What You Ask For, by Johnathan Isom (M2N Publishing); Current River Redemption, by Carol June Stover (PublishAmerica).
Best Regional Non-Fiction: Mojo Triangle: Birthplace of Country, Blues, Jazz and Rock 'n' Roll, by James L. Dickerson (Omnibus Press).
Honorable Mention: Riders on the Storm, by Mary Allyce (Moraine West Publishing); Where the Hell is Podunk Texas? by Dr. Jay Grady (Bayou City Publishing); Fired Up! More Adventures and Recipes from Hudson's on the Bend, by Jeffrey Blank and Sara Courington (Laurentius Press); Once Upon a Time in Dallas, by Pat Wheelis Kochan (Brown Books).
Great Lakes – Best Regional Fiction: One Last Dance: It's Never Too Late to Fall in Love, by Mardo Williams (Calliope Press).
Honorable Mention: Deadstream, by Bradley T. Platt (Xlibris); The League, by Mark Barnes (DNA Press).
Best Regional Non-Fiction: Legends of Light: A Michigan Lighthouse Portfolio, by Ed Wargin (Ann Arbor Media Group).
Honorable Mention: Any Damn Fool Can Be a Farmer, by Bob Knopes (Archenell Publishing); North Country Cache: Adventures on a National Scenic Trail, by Joan H. Young (Books Leaving Footprints); Why Cows Learn Dutch and Other Secrets of Amish Farms, by Randy James (The Kent State University Press); From Soupy to Nuts! A History of Detroit Television, by Tim Kiska (Momentum Books).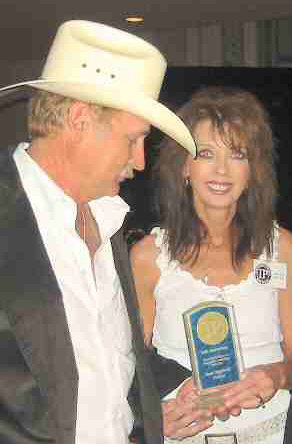 Mid-West – Best Regional Fiction: Shadow of an Indian Star, by Bill Paul and Cindy Paul (Synergy Books and Paul & Paul Amalgamated).
Honorable Mention: Northern Heat, by Mark Elliott (Stellie Publishing House, Inc., & Trafford Publishers); Anna's Wish, by Paul Daniel and Ann Thompson Carter (Bear Cave Press).
Best Regional Non-Fiction: Ol' Man River: Memories of a Riverboat Captain, by Capt. Wm. D. Bowell, Sr. (Afton Historical Society Press).
Honorable Mention: Christmas at Long Lake, by Rick Skwiot (Antaeus Books); Famous Minnesotans, by Dan Flynn (NODIN Press); One Moment: Images of Minnesota's Purest Nature, by Ben Sosniecki (Limping Wolf Studios); So, Where'd You Go to High School? The Baby Boomer Edition, by Dan Dillon (Virginia Publishing Co.).
West-Mountain – Best Regional Fiction: Marshal of Medicine Lodge, by Stan Lynde (iUniverse).
Honorable Mention: Absaroka, by Joan Bochmann (Raven Publishing); Murder on the Middle Fork, by Don Ian Smith and Naida West (Bridge House Books).
Best Regional Non-Fiction: Riding High: Colorado Ranchers and 100 Years of the National Western Stock Show, by Thomas J. Noel (Fulcrum Publishing).
Honorable Mention: Po'Pay: Leader of the First American Revolution, by Joe S. Sando and Herman Agoyo (Clear Light Publishing); Ghost Ranch, by Lesley Poling-Kempes (The University of Arizona Press); Black Rock, by Peter Goin and Paul F. Starrs (University of Nevada Press); Sky's the Limit: The Art of Nancy Dunlop Cawdrey, by Kim Hermanson, Ph.D. (Fox Creek Publishing).
West-Pacific – Best Regional Fiction: Comfort Food, by Noah Ashenhurst (Old Meadow Publishers).
Honorable Mention: Call It a Gift, by Valerie Hobbs (University of Nevada Press); Baker City 1948, by George Byron Wright (C3 Publications).
Best Regional Non-Fiction: Call of the Mountains, by Ann and Farley Olander (Stephens Press LLC)
Honorable Mention: A View of the Methow from Moccasin Lake Ranch, by James C. Pigott (Documentary Media, LLC); Legal Essentials for California Couples, by Ed Sherman and Susan Cameron (Nolo Press Occidental); Alaska's Tracy Arm and Sawyer Glaciers, by Nick Jans, photographed by Mark Kelley (Mark Kelly Publishing and Photography); The Golden Corridor: 19th Century Northern California from San Francisco to Lake Tahoe, by Ric and Jody Hornor (Electric Canvas/19th Century Books); Rails to Paradise: The History of the Tacoma Eastern Railroad 1890-1919, by Russell H. Holter and Jesse Clark McAbee (Russell Holter).
Canada–East – Best Regional Fiction: The Pagan Nuptials of Julia, by Keith Henderson (DC Books).
Honorable Mention: Inheritance of Gold, by Marilyn Lee Ayres (Marilyn Lee Ayres); Maclean, by Allan Donaldson (Vagrant Press/Nimbus Publishing).
Best Regional Non-Fiction: The Sea's Voice: An Anthology of Atlantic Canadian Nature Writing, edited by Harry Thurston (Nimbus Publishing).
Honorable Mention: Ya Can't Let Cancer Ruin Your Day, by Syd Birrett (Green Train Books); The Long Way Home: A Journey Through Alzheimer's, by Marian Ritchie (Harrop Press); Stammtishch, by Ernest Mueller (Earnest Mueller); Dogs and Dads, edited by Jackie Lindsey and Brian Balogh, photographed by Sandra Bolan (Fetch It Up).
Canada-West – Best Regional Fiction: One Foot in Heaven, by David Waltner-Toews (Coteau Books).
Honorable Mention: The Sitting Swing, by Irene Watson (Plain View Press); Mulligan Stew, by Todd Mulligan (Period Communications)
Best Regional Non-Fiction: Planting the Seed of Hope, by Elaine Froese (Seeds of Encouragement).
Honorable Mention: The Speediest Land Traveler, by Richard McDonell (Granville Island Publishing); Little Bits of Comfort, by Kathy Thiessen (Kathy Thiessen); Pincher Creek: The Water, the Land, the People, by Bradley Bustard (Pincher Creek Watershed Group); The Tale of Juliet, by Jhet Torcelino-van Ruyven (Digi-Print Graphics Plus)
2006 Independent Publisher Book Awards Winners and Finalists by category:
1. Fine Art Winner: The Art of Frederick Sommer: Photography, Drawing, Collage (Frederick Frances Sommer Foundation)
Finalists: Betye Saar: Extending the Frozen Moment (University of Michigan Museum of Art/University of California Press); Semina Culture: Wallace Berman & His Circle (Santa Monica Museum of Art/D.A.P)
2. Performing Arts Winner: Composers' Voices from Ives to Ellington (Yale University Press)
Finalists: Take Five: The Public and Private Lives of Paul Desmond (Parkside Publications); Nights of Northern Lights: 40 Seasons of the Weathervane Theatre (Weathervane Theatre Alumni Association)
3. Photography Winner: Born into Brothels, Photographs by the Children of Calcutta (Umbrage Editions)
Finalists: The Picture Man: Photographs by Paul Buchanan (Willoughby Books); Tsunami: A Document of Devastation, by Gary Knight, Antonin Kratochvil, Joachim Ladefoged, James Nachtwey & John Stanmeyer (A de.Mo Project)
4. Architecture Winner: Treehouse Chronicles, One Man's Dream of Life Aloft (TMC Books)
Finalists: Kentuck Knob, Frank Lloyd Wright's House for I.N. and Bernardine Hagan (The Local History Company); George Washington Smith: Architect of the Spanish-Colonial Revival (Gibbs Smith, Publisher)
5. General Fiction Winner: Rocks That Float, by Kathy B. Steele (John F. Blair)
Finalists: Birds of Paradise, by Hiram Goza (Claiborne Press); The Weight of Nothing, by Steven Gillis (Brook Street Press); Lies, by William Hoffman (River City Publishing)
6. Short Story Fiction Winner: The Soul in There: 14 Stories, by Phillip O. Jung (Commongood Publishing)
Finalists: Other Electricities: Stories, by Ander Monson (Sarabande Books); Nobody's Baby and Other Stories, by Leo Litwak (El Leon Literary Arts)
7. Anthologies Winner: Contemporary Maine Fiction, edited by Wesley McNair (Down East Books)
Finalists: Sonnets, edited by William Baer (The University of Evansville Press); Shattering the Stereotypes: Muslim Women Speak Out (Olive Branch Press); The Imaginary Poets (Tupelo Press)
8. Juvenile/Young Adult Fiction Winner: Riddle in the Mountain, by Daryl Burkhard (Dogtooth Books)
Finalists: Neverlore, by H.S. Ramsey; illus. by Jackie Valerio (First Page Productions); Noisy Outlaws, Unfriendly Blobs, and Some Other Things That Aren't as Scary…by Various Authors (McSweeney's); Mimus, by Lilli Thal (Annick Press)
9. Fantasy/Science Fiction Winner: Paradox: Book One of the Nulapeiron Sequence, by John Meaney (Pyr/Prometheus)
Finalists: New Wilderness, by Brian S. Matthews (Aydy Press); Broken: A Plague Journal, by Paul Evan Hughes (Silverthought Press)
10. Historical/Military Fiction Winner: The Nero Prediction, by Humpfry Knipe (Process)
Finalists: The Stonecutter's Aria, by Carol Faenzi (Aperto Books); Rashi's Daughters: Book One - Joheved, by Maggie Anton (Banot Press)
11. Horror Winner: The Takers: Book One of the Oz Chronicles, by R.W. Ridley (BookSurge)
Finalists: Palindrome Hannah, by Michael Bailey (Unlimited Publishing); Ivy Cole and the Moon, by Gina Fargo (NeDeo Press)
12. Multicultural Fiction Adult Winner: When It Burned to the Ground, by Yolanda Barnes (Sarabande Books)
Finalists: The Man with No Skin, by Órfhlaith Ní Chonaill (Dialogue Publishing); The Pacific Between, by Raymond K. Wong (Behler Publications)
13. Multicultural Fiction – Children's Winner: Under a Stand Still Moon, by Ann Howard Creel (Brown Barn Books)
Finalists: Am I a Color Too? by Heidi Cole & Nancy Vogl; illus. by Gerald Purnell (Illumination Arts); Neptune's Honor: A Story of Loyalty and Love, by Pamela Bauer Mueller (Piñata Publishing)
14. Mystery/Suspense/Thriller Winner: The Long Mile, by Clyde W. Ford (Midnight Ink/Llewellen)
Finalists: Cold Burn, by Kit Ehrman (Poisoned Pen Press); The Mayan Glyph, by Larry Baxter (Atlantic Media); Liars Dice, by Bob Gust (Syren Book Company)
15. Religious Fiction Winner: Secrets of the Magdalene Scrolls, by Bettye Johnson (Living Free Press)
Finalists: Garments of Skin: A Genomic Apocalypse Book, by KD McMahon (Xlibris); La Paraclete: The Story of Abelard and Heloise, by Rod Randall (AuthorHouse)
16. Romance Winner: Outside Man, by Cora Holmes (Legend Books)
Finalists: Distant Shores, Silent Thunder, by Radclyffe (Bold Strokes Books); Nevermore? by Tammie Rothermel (Stonehome Publishing)
17. True Crime Winner: Thief, by J. D. Hylton (Castle Pacific Publishing)
Finalists: Witnesses to the Unsolved, by Edward Olshaker (Remiel Press); Superthief, by Rick Porrello (Next Hat Press)
18. Visionary Fiction Winner: Another Way to Be: The Path Within, by Michael Hansen (Highpoint Experience)
Finalists: A Crack in the Dike, by Rob Woodbright (Schmitt Publishing); Phase One After Zero: Where 9/11 Never Happened, by Vladimir Chernozemsky (Triumvirate Publications)
19. Children's Picture Books (6 & Under) Winner: Upside Down, by Jill Lamere (Minikin Press)
Finalists: I'm Not Afraid of This Haunted House, by Laurie Friedman; illus. by Teresa Murfin (Carolrhoda Books); Mixed Beasts, Verses by Kenyon Cox; illus. by Wallace Edwards (Kids Can Press); Where Are My Slippers? by Dr. Carolan; illus. by Joanna F. Carolan (Banana Patch Press)
20. Children's Picture Books (7 & Over) Winner: B is for Bookworm: A Library Alphabet, by Anita C. Prieto; illus. by Renee Graef (Sleeping Bear Press)
Finalists: The Adventures of Pinocchio, by Carlo Collodi & Roberto Innocenti (Creative Editions); Little Yellow Pear Tomatoes, by Demian Elaine Yumei; illus. by Nicole Tamarin (Illumination Arts); Hopalong Jack and the Blue Bunnies, written and illustrated by Jeri Landers (Ochre Moon Press)
21. Children's Interactive Winner: Noom & Raj Start a Business: The ABCs of Money (Moonjar)
Finalists: Discover Bays & Estuaries (Project WET Kid in Discovery Series); Meet Patou, by Dianna Edwards; illus. by Jessica Hargreaves (Patou Books)
22. Juvenile-Teen-Y/A Non-Fiction Winner: Respect: A Girl's Guide To Getting Respect & Dealing When Your Line is Crossed (Free Spirit Publishing)
Finalists: The Sibling Slam Book: What It's Really Like to Have a Brother or Sister with Special Needs (Woodbine House); Go Ask Ogre: Letters from a Deathrock Cutter (Process Media)
23. Multicultural N-F Juv-Teen-YA Winner: Dzani Yazhi Naazbaa: Little Woman Who Came Home - A Story of the Navajo Long Walk, by Evangeline Parsons Yazzie; illus. by Irving Toddy (Salina Bookshelf, Inc.)
Finalists: Chipi Chipis Small Shells of the Sea (Caracolitos del Mar) (CPCC Press); Six Million Paper Clips (Kar-Ben/Lerner Publishing Group)
24. Multicultural Non-Fiction Adult Winner: South of Main (Hub City Writers Project)
Finalists: In Every Tongue: The Racial & Ethnic Diversity of the Jewish People (Institute for Jewish & Community Research); Jewish Life in the Industrial Promised Land 1855-2005 (Michigan State University Press); The Other Islanders: People Who Pulled Nantucket's Oars (Spinner Publications)
25. Essay/Creative Non-Fiction Winner: Race Against Time, by Stephen Lewis (Anansi)
Finalists: 1 Dead in the Attic, by Chris Rose (Chris Rose Books); Believer Book of Writers Talking to Writers, edited by Vendela Vida (McSweeney's)
26. Autobiography/Memoir Winner: Without a Blueprint: Surviving in a Changing World, by Zoltan S. Kiss (Sandor Press)
Finalists: A Month of Sundays: Searching for the Spirit and My Sister, by Julie Mars (GreyCore Press); On Austrian Soil: Teaching Those I Was Taught to Hate, by Sondra Perl (State University of New York Press)
27. Biography Winner: Stalin, by Robert Service (Harvard University Press)
Finalists: Randy Newman's American Dreams, by Kevin Courrier (ECW Press); Conversations with Tom Petty, by Paul Zollo (Omnibus Press)
28. Aging/Death & Dying Winner: Recovering from Mortality: Essays from a Cancer Limbo Time (Novello Festival Press)
Finalists: The End of Time (Encounter Books); Still Going Strong: Memoirs, Stories and Poems about Great Older Women (The Haworth Press)
29. Animals/Pets Winner: Tails of Devotion: A Look at the Bond Between People and Their Pets (Tails of Devotion)
Finalists: Miracle Dog: How Quentin Survived the Gas Chamber to Speak for Animals on Death Row (Alpine); Living with Wolves (The Mountaineers Books)
30. Business/Career/Sales Winner: Green Weenies and Due Diligence (Mike French Publishing)
Finalists: The Ugly Truth About Small Business: 50 Things That Can Go Wrong and What You Can Do About It (SourceBooks); Bag The Elephant!: How to Win & Keep Big Customers (Bard Press); Field Guide to Consulting and Organizational Development with Nonprofits (Authenticity Consulting)
31. Coffee Table Books Winner: One People, Many Journeys (Lonely Planet Publications)
Finalists: Sahyadris: India's Western Ghats – A Vanishing Heritage (Atree); The Art & Character of Nutcrackers (Collectors Press)
32. Computer/Internet Winner: When Computers Were Human (Princeton University Press)
Finalists: Bug-Free Computing: Stop Viruses, Squash Worms, and Smash Trojan Horses (The TeleProcessors); Understanding Enterprise SOA (Manning)
33. Cookbooks Winner: Fonda San Miguel: Thirty Years of Food and Art (Shearer Publishing)
Finalists: The New Glorious American Food (Welcome Books); Flavours of Cooper's Cove Guest House (Angelo Prosperi-Porta); Ocean Friendly Cuisine (Willow Creek Press)
34. Current Events Winner: Feet to the Fire: The Media After 9/11 (Prometheus Books)
Finalists: A War Against Truth (Raincoast Books); Hidden Power: What You Need to Know to Save Our Democracy (Berrett-Koehler Publishers)
35. Education/Academic/Teaching Winner: Front of the Class: How Tourette Syndrome Made Me the Teacher I Never Had (VanderWyk & Burnham)
Finalists: Sallie Mae's How to Pay for College: A Practical Guide for Families (Tanabe); Lessons for Tomorrow: Bringing America's Schools Back from the Brink (Orgone Press)
36. Environment/Ecology/Nature Winner: Paper or Plastic: Searching for Solutions to an Over Packaged World (Sierra Club Books)
Finalists: Design for Life: The Architecture of Sim Van Der Ryn (Gibbs Smith); The Smaller Majority (Harvard University Press)
37. Erotica Winner: Best Women's Erotica, edited by Violet Blue (Cleis Press)
Finalists: With a Rough Tongue: Femmes Write Porn (Arsenal Pulp Press); webAffairs: Show-n-tell (Eighteen Publications)
38. Finance/Investment/Economics Winner: Short Changed: Life and Debt in the Fringe Economy (Berrett Koehler)
Finalists: Capitalism as if the World Matters (Earthscan); Biblical Principles for Building a Successful Business (City Christian Publishing)
39. Gay/Lesbian Winner: Black by Gaslight/The Madonna of the Sorrows, by Nene Adams (Cavalier Press)
Finalists: Gay Marriage, Real Life: Ten Stories of Love and Family (Skinner House); Turnover: A Collection of H.I.V. Prevention Comics (The Institute for Gay Men's Health)
40. Health/Medicine/Nutrition Winner: Waking the Warrior Goddess: Harnessing the Power of Nature & Natural Medicines to Achieve Extraordinary Health (Basic Health Publications)
Finalists: Green for Life (Raw Family Publishing); Estrogen's Storm Season: Stories of Perimenopause (Centre for Menstrual Cycle and Ovulation Research)
41. History Winner: Earthquake Days: The 1906 San Francisco Earthquake & Fire in 3D (Faultline Books)
Finalists: Ringside Seat to a Revolution: An Underground Cultural History of El Paso and Juarez, 1893-1923 (Cinco Puntos Press); Shanghai Remembered…Stories of Jews Who Escaped to Shanghai from Nazi Europe (Momentum Books)
42. Home & Garden Winner: Landscaping with Stone: Create Patios, Walkways, Walls, and Other Landscape Features (Creative Homeowner)
Finalists: 75 Exciting Vegetables for Your Garden (Gibbs Smith, Publisher); Outdoor Living: The Ultimate Project Guide (Landauer Corporation)
43. How-To (Crafts/Hobby) Winner: Vogue Knitting Stitchionary, Vol. 1: Knit & Purl (Sixth & Spring Books)
Finalists: Susan Beecher Woodfired Pottery (Ruder Finn Press); Big Book of Quilt Blocks (Publishing Solutions); Your Own Beautiful Hand-Dyed Yarns (Down East Books)
44. Humor Winner: Vintage Whine, by Patty Fedeli (Fedeli Corporation)
Finalists: Where Will the Atheists Pray? by William Louis Finn (Ruder Finn Press); Republican Like Me, by Harmon Leon (Prometheus Books)
45. Inspirational/Spiritual Winner: Healing the Heart of the World, edited by Dawson Church, PhD (Elite Books)
Finalists: What If You Can Change the World? (Radiant Star Publishing); If I Could Be Sick For You for Just One Day (Tristan Publishing); The Grace of Ordinary Days (Center for Living Art)
46. New Age (Mind-Body-Spirit) Winner: Aquarius Now: Radical Common Sense and Reclaiming Our Personal Sovereignty (Red Wheel/Weiser/Conari)
Finalists: The Heart and Science of Yoga (AMI Publishers); The Book of Stones: Who They Are & What They Teach (Heaven & Earth Publishing)
47. Parenting Winner: EcoKids: Raising Children Who Care for the Earth (New Society Publishers)
Finalists: Raising A G-Rated Family in an X-Rated World: A Survival Guide from a Family of Nine (Greentree Publishing); Inconsolable: How I Threw My Mental Health Out with the Diapers (Seal Press)
48. Poetry Winner: From the Dark Side, by Jonathan Schwartz (Jonathan Books)
Finalists: The Singers I Prefer, by Christian Barter (CavanKerry Books); Thou Shalt Not Kill Unless Otherwise Instructed, by Mike Sharpe (Northcastle Books)
49. Popular Culture/Leisure Winner: Sin-A-Rama: Sleaze Sex Paperbacks of the Sixties (Feral House)
Finalists: Reading with Oprah: The Book Club that Changed America (The University of Arkansas Press); Everett Raymond Kinstler: The Artist's Journey Through Popular Culture 1942-1962 (JVJ Publishing)
50. Psychology/Mental Health Winner: Listening for Wellness: An Introduction to the Tomatis Method (The Mozart Center Press)
Finalists: Women, Trauma & Visual Expression (Amy Stacey Curtis); War and the Soul: Healing Our Nation's Veterans from Post-Traumatic Stress Disorder (Quest Books)
51. Sports/Fitness/Recreation Winner: Fly Fishing's Greatest Adventures: The Hunt (Don Muelrath)
Finalists: The Taxidermist's Son (Rock Spring Press); 1001 Golf Holes: You Must Play Before You Die (Ronnie Sellers Productions)
52. Reference Winner: Tiller's Guide to Indian Country: Economic Profiles of American Indian Reservations (BowArrow Publishing Co.)
Finalists: The Barbier Dressage Training Companion (Common Ground Communications); The Complete Portfolio of Human Anatomy and Pathology (Scientific Publishing)
53. Religion Winner: God Without Religion, by Sankara Saranam (The Pranayama Institute)
Finalists: Neo-Conned! Just War Principles: A Condemnation of War in Iraq by Various Authors (IHS Press); Come to the Table: A Catholic Passover Seder, by Meredith Gould (Plowshares Publishing)
54. Science Winner: The Plausibility of Life: Resolving Darwin's Dilemma (Yale University Press)
Finalists: The Grand Contraption: The World as Myth, Number, and Chance (Princeton University Press); Let Them Eat Flax: 70 All New Commentaries on the Science of Everyday Food & Life (ECW Press)
55. Self Help Winner: The Resiliency Advantage: Master Change, Thrive Under Pressure, and Bounce Back From Setbacks (Berrett-Koehler Publishers)
Finalists: Critical Choices That Change Lives: How Heroes Turn Tragedy Into Triumph (Beartooth Press); Remodel Your Reality: Seven Steps to Rebalance Your Life and Reclaim Your Passion (River Rock Press)
56. Sexuality/Relationships Winner: Sex Machines: Photographs and Interviews (Process Media)
Finalists: Mastering Marriage: For Every Couple Who Wants to Grow Happier and More in Love Each Year (Mastering Lifeskills); The Art of the Spark: 12 Habits to Inspire Romantic Adventures (Many Pearls Press)
57. Travel Essay Winner: Being Caribou, by Karsten Heuer (The Mountaineers Books
Finalists: The Best Travel Writing 2005: True Stories from Around the World (Travelers' Tales); 99 Days to Panama: An Exploration of Central America by Motorhome, by Dr. John & Harriet Halkyard (Brindle Press)
58. Travel Guidebook Winner: Great Hostels USA: An Inside Look at America's Best Adventure Travel Accommodations (Sedobe)
Finalists: Paddling the Yukon River and It's Tributaries (Publication Consultants); Palestine: A Guide (Interlink Publishing Group)
59. Women's Issues Winner: Women in Shadow and Light: Journeys from Abuse to Healing (Beagle Bay Books/Creative Minds Press)
Finalists: Red Light: Superheroes, Saints, and Sluts (Arsenal Pulp Press); Urgent Message from Mother (Red Wheel/Weiser/Conari)
60. Writing/Publishing Winner: Rebel Bookseller: How to Improvise Your Own Indie Store and Beat Back the Chains (Vox Pop)
Finalists: Book Club Productions Presents Pam Houston (Book Club Productions); Book Design and Production: A Guide for Authors and Publishers (Aeonix Publishing Group)
* * * * *
The Independent Publisher Book Awards were conceived as a broad-based, unaffiliated awards program open to all members of the independent publishing industry. The awards are intended to bring increased recognition to the thousands of exemplary independent, university, and self-published titles produced each year, and reward those who exhibit the courage, innovation, and creativity to bring about change in the world of publishing.
---
Comments
---