Feature
Announcing 2007 Independent Publisher Book Awards Results - Part 2
Outstanding Books of the Year and Best Regional Fiction and Non-Fiction
Here are the results for 12 Outstanding Books of the Year and Best Regional Fiction and Best Regional Non-Fiction in the 11th Annual Independent Publisher Book Awards. There were so many outstanding books released by independent authors and publishers this year - we were awed by the passion and conviction they expressed - hence the addition of two new categories:
The Peacemaker Award
, given to the book that best promotes world peace, and
The Freedom Fighter Award
, for the book that best promotes freedom of speech, religion or racial tolerance. It's an honor to recognize and reward these amazing books being published in an effort to bring peace to the planet and to preserve freedom and human dignity. Independent publishers are truly changing the world, one book at a time!
2007 Independent Publisher Book Awards Outstanding Books of the Year
For 24 years our mission at Independent Publisher has been to recognize and encourage the work of publishers who exhibit the courage and creativity necessary to take chances, break new ground, and bring about change, not only to the world of publishing, but to our society. Here are 36 books in 12 categories, chosen from the 2,690 national entries, that exemplify this daring spirit.
Most Original Concept
Gold:
Pollen: The Hidden Sexuality of Flowers
, by Rob Kesseler and Madeline Harley and
Seeds: Time Capsules of Life
, by Rob Kesseler and Wolfgang Stuppy (Papadakis Publisher)
Silver:
Looking for Goodwill
, by Pat Price and Scott Price (Providence House Publishers)
Bronze:
Overlook: Exploring the Internal Fringes of America
, by Matthew Coolidge, Sarah Simons, and Ralph Rugoff (D.A.P.)
Most Likely to Save the Planet
Gold:
Precious Air
, by Alan Reed (Green Fields America)
Silver:
Stop Global Warming: The Solution is You! An Activist's Guide
, by Laurie David (Fulcrum Publishing)
Bronze:
Low Carbon Diet
, by David Gershon (Empowerment Institute)
Best Corporate Branding Book
Gold:
Luby's Recipes & Memories
, (Luby's Restaurant Limited)
Silver:
Bacardi: A Tale of Merchants, Family and Company
, by Pepin Argamasilla and Mari Aixala Dawson (Facundo and Amalia Bacardi Foundation)
Bronze:
Best Remudas: American Quarter Horse Association
, by Jim Jennings (Bright Sky Press)
Most Outstanding Design
Gold:
Pictures Showing What Happens on Every Page of Thomas Pynchon's Novel Gravity's Rainbow
, by Zak Smith (Tin House Books)
Silver:
Chic in Paris
, by Susan Tabak (Jade Dressler Communications)
Bronze:
The Sedona Gardens of St. John Vianney
, by Rev. J.C. Ortiz (Zitro Publishing)
Best Book Arts Craftsmanship
Gold:
GONZO
, by Hunter S. Thompson; Design by John Heiden and Ryan Corey for SMOG Design (AMMO Books)
Silver:
The Art of Open Season: A Field Guide
, by Linda Sunshine; Art Director & Designer: Iain R. Morris (Insight Editions)
Bronze:
Flowers of Evil (Les Fleurs du Mal)
, Poems by Charles Baudelaire; Photographs by Eikoh Hosoe; Published by Steven Albahari (21st Editions)
Story Teller of the Year
Gold:
Riley Weston, author of
Before I Go
(Campfire Press)
Silver:
Dot Jackson, author of
Refuge
(Novello Festival Press)
Bronze:
Mark Louis Lehman, author of
Mocky's Revinge
(Little Possum Press)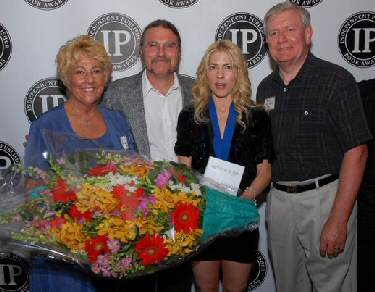 Most Inspirational to Youth
Gold: Nappy, by Charisse Carney-Nunes (Brand Nu Words)
Silver: From the Inside Out, by Linda Lee and Jesse Lee (4th Floor Press)
Bronze: New Kid Readers, by Mike Baron (Attainment Company)

Most Life-Changing
Gold: It Takes a Nation: How Strangers Became Family in the Wake of Hurricane Katrina, edited by Laura Dawn; photographs by C.B. Smith (Earth Aware Editions)
Silver: Breast Cancer Recovery: No One Wrote a Manual, by Fran Padgett (Bayou Publishing)
Bronze: In Search of Peace, by Yousef Khanfar (Art Blanc)

Most Progressive Health Book
Gold: The Live Food Factor, by Susan Schenck (Awakenings Publications)
Silver: A Spiritual Path to Overcoming Infertility, by Dr. Matthew McQuaid (Reverence Press)
Bronze: The Good Bowel Habit, by Dr. Robyn Nagel (Dr. Robyn Nagel)

Business Breakthrough of the Year
Gold: Fermenting Revolution: How to Drink Beer and Save the World, by Christopher M. O'Brien (New Society Publishers)
Silver: The Carey Formula: Your Ideas Are Worth Millions, by Barbara Carey (Carey Press)
Bronze: Making Money by Speaking, by Gary Gagliardi (Clearbridge Publishing)

Peacemaker of the Year
Gold: Just Peace: A Message of Hope, by Mattie J.T. Stepanek with Jimmy Carter (Andrews McMeel Publishing)
Silver: The Anatomy of Peace: Resolving the Heart of Conflict, by The Arbinger Institute (Berrett-Kohler Publishers)
Bronze: The PeaceFinder: Riley McFee's Quest for World Peace, by Joan McWilliams (Balue Fox Publishing)

Freedom Fighter Award
Gold: The Constitution of the United States of America, Inscribed and Illustrated by Sam Fink (Welcome Books)
Silver: Enough Blood Shed: 101 Solutions to Violence, Terror and War, by Mary-Wynne Ashford with Guy Dauncey (New Society Publishers)
Bronze: What Do You See? by Irene Kai (Silver Light Publications)

* * * * *

2007 Independent Publisher Regional Book Awards

These regional "IPPYs" were designed to spotlight the best regional titles from around North America. 688 entries were received from across the U.S. and Canada. Books were judged alongside books for and about their regions only, based on their quality and regional significance.

U.S. North-East - Best Regional Fiction:
Gold: This Desired Place, by Julia Older (Appledore)
Silver: Surrey Square, by Mary Ann Artrip (Port Town Publishing)
Bronze: The Will to Defy, by Ken Myler (Acme Publications)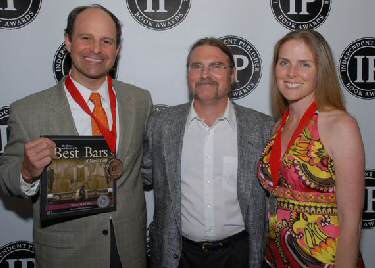 U.S. North-East - Best Regional Non-Fiction:
Gold: Good Fences: A Pictorial History of New England's Stone Walls, by William Hubbell (Down East Books)
Silver (tie): The History and Stories of the Best Bars of New York, by Jef Klein; photography by Cary Hazlegrove (Turner Publishing) and The Landscape Diaries: Garden of Obsession, by Gayatri Carole Rocherolle (Ruder Finn Press)
Bronze: Woodstock: History and Hearsay, by Anita M. Smith (WoodstockArts); New Milford Portfolio: Woldemar Neufeld's Paintings and Blockprints of New Milford, Connecticut, edited by Laurence Neufeld & Monika McKillen (Neufeld Studios)

Mid-Atlantic – Best Regional Fiction:
Gold: The Chase, by Jan Neuharth (Paper Chase Farms)
Silver: The Last Call, by Philip James Johnson (iUniverse)
Bronze: Follow Me to Glory , by Will Hutchison (Infinity)

Mid-Atlantic – Best Regional Non-Fiction:
Gold: Empires in the Forest: Jamestown and the Beginning of America, by Avery Chenoweth and Robert Llewellyn (Rivanna Foundation)
Silver (tie): Black in Two Worlds: A Personal Perspective on Higher Education, by Carl A. Fields (Red Hummingbird Press) and Empires of the Crab: The Phillips Odyssey, by Dale Cathell (AuthorHouse)
Bronze: Paving the Way: Asphalt in America, by Dan McNichol (National Asphalt Pavement Association); State Fair of Virginia - Since 1854: More than a Midway, by Lou Ann Meadows Ladin and Wayne Dementi (The State Fair of Virginia)

South-East – Best Regional Fiction:
Gold: Sorrows Multiplied, by Staci E. Barfield (Publish America)
Silver: Useppa: A Passage in Time, by Dale Ludwig; illustrated by John Seerey-Lester (Passages)
Bronze: Raging Silence, by Amanda Stone (Synergy Books)

South-East – Best Regional Non-Fiction:
Gold: Loosening Corsets: The Heroic Life of Georgia's Feisty Mrs. Felton, First Woman Senator of the United States, by A. Louise Staman (Tiger Iron Press)
Silver: Tropical & Garden Flower Identification, by Graeme Teague (18 Rabbit Press)
Bronze: Florida… Beyond the Blue Horizon, by Alan S. Maltz (Light Flight Publications); Wherever Waters Flow, by Doug Woodward (Headwaters Publishing); Venice History Illustrated, by Kim Cool; featuring the paintings of Ilse Kern (Historic Venice Press)

South – Best Regional Fiction:
Gold: Laguna, by Michael Putegnat (Synergy Books)
Silver: The Lawless Frontier, by Randy Denmon (Kensington Publishing Group)
Bronze: Points of Origin, by Darden North, MD (Ponder House Press)

South – Best Regional Non-Fiction:
Gold: Printmaking in New Orleans, edited by Jessie J. Poesch (The Historic New Orleans Collection/The University Press of Mississippi)
Silver: River Walk: The Epic Story of San Antonio's River, by Lewis F. Fisher (Maverick Publishing Company)
Bronze: Mississippi: Photographs by Ken Murphy, by Ken Murphy (Ken Murphy South); Napoleon House, by Mikko Macchione; photography by Kerri McCaffety (Vissi D'Arte Books); More Snow: The South Texas Christmas Miracle, edited by Kathryn Childers (Kathryn Childers Company)

Great Lakes – Best Regional Fiction:
Gold: Motown Burning, by John Jeffire (Trafford Publishing)
Silver: My Father's Keeper, by Kip Vander Hyde (Sea Lark Press)
Bronze: Littsie of Cincinnati, by Jinny Powers Berten and Norah Holt (Fountain Square Publishing)

Great Lakes – Best Regional Non-Fiction:
Gold: Richard Nickel's Chicago: Photography of a Lost City, by Richard Cahan and Michael Williams (CityFiles Press)
Silver: The Fighting McCooks: America's Famous Fighting Family, by Charles and Barbara Whalen (Westmoreland Press)
Bronze: A Place Called Home: The People & Landscape of Clinton County, Ohio, edited by John Baskin; photography by Ty Greenlees (Orange Frazer Press); Soul of a Black Cop, by Brian Willingham (Willingham Enterprises); Lost Ohio: More Travels into Haunted Landscapes, Ghost Towns, and Forgotten Lives, by Randy McNutt (The Kent State University Press)

Mid-West – Best Regional Fiction:
Gold: Jagged Fate, by Steve Santel (iUniverse)
Silver: Medicine, by Donald R. Frey (iUniverse)
Bronze: The God Stories, by Marie Sheppard Williams (Fire Tree Press)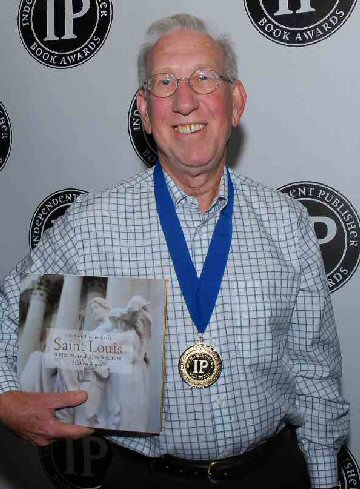 Mid-West – Best Regional Non-Fiction:
Gold: St. Louis: Seen & Unseen, by Michael Kilfoy (Virginia Publishing)
Silver: A Way of Life: A Story of the Sioux City Stockyards, by Marcia Poole (G.R. Lindblade & Co)
Bronze: Henry Shaw's Victorian Landscapes: The Missouri Botanical Garden and Tower Grove Park, by Carol Grove (Library of American Landscape History/UMass Press); Chickasaw: Unconquered and Unconquerable, by Bill Anoatubby, Jeannie Barbour, Amanda Cobb, and Linda Hogan (The Chickasaw Nation); Dakota Flora: A Seasonal Sampler, by David J. Ode (South Dakota State Historical Society Press)

West-Mountain – Best Regional Fiction:
Gold: Summer Snow, by Stan Lynde (iUniverse)
Silver: Too Near the Edge, by Lynn Osterkamp (PMI Books)
Bronze: Places the Dead Call Home, by Paul L. Hall (iUniverse)

West-Mountain – Best Regional Non-Fiction:
Gold: Camp Coffee: Tales of a Wyoming Cowboy, by Bob Sullivan (The Lowell Press)
Silver: Navajo Pueblo Earrings 1850-1945 Collected by Robert V. Gallegos, by Robert Bauver (Rio Grande Books)
Bronze: Blown Away: A First Year in Santa Fe, by Gail Reitenbach (Right Hand Communications); Pinedale, Wyoming: A Centennial History 1904-2004, by Ann Chambers Noble (Sublette County Historical Society/Museum of the Mountain Man); A Photo Tour of Las Vegas, by Andrew Hudson (Photo Tour Books)

West-Pacific – Best Regional Fiction:
Gold: Better Days Ahead, by Charlie Valentine (English Mill Press)
Silver: Julia Fairchild, by Louise Gaylord (Little Moose Press)
Bronze: The Red Mitten, by Sarah Birdsall (McRoy & Blackburn, Publishers)

West-Pacific – Best Regional Non-Fiction: Gold: Big Sur Inn: the Deetjen Legacy, by Anita Alan (Gibbs Smith)
Silver (tie): The Portland Bridge Book, by Sharon Wood Wortman; photography by James Norman (Urban Adventure Press); The Story of Hollywood: An Illustrated History, by Gregory Paul Williams (BL Press)
Bronze: A Journey into Steinbeck's California, by Susan Shillinglaw; photographs by Nancy Burnett (Roaring Forties Press); The Golden Highway: Highway 49, by Ric & Jody Horner (19th Century Books/Electric Canvas)

Canada–East – Best Regional Fiction:
Gold: Moody Food, by Ray Robertson (Santa Fe Writers Project)
Silver: The Eastern Door, by David More (iUniverse)
Bronze: Suddenly the Minotaur, by Marie Hélène Poitras, translated by Patricia Claxton (DC Books)




Canada–East – Best Regional Non-Fiction:
Gold: Best of The Times Magazine 2006 Edition, edited by Elaine Weeks (Walkerville Publishing)
Silver: Lighthouse Legacies: Stories of Nova Scotia's Lightkeeping Families, by Chris Mills (Nimbus Publishing)
Bronze: East Coast Rug-Hooking Designs, by Deanne Fitzpatrick (Nimbus Publishing); Through the Eye of an Eagle: The Bald Eagle in New Brunswick, by Rudy Stocek (Rudolph Stocek, Publisher); Ceramic Millennium: Critical Writings on Ceramic History, Theory and Art, edited by Garth Clark (NSCAD University Press)

Canada-West – Best Regional Fiction:
Gold: Loyalty's Haven, by J. Robert Whittle (Whitlands Publishing)
Silver: The Gamble, by Laurie Hannan (AuthorHouse)
Bronze: Port of Climax, by Rol Wellman (Trafford Publishing)

Canada-West – Best Regional Non-Fiction:
Gold: Chainsaws: A History, by David Lee, with Mike Acres and the Chain Saw Collectors Corner (Harbour Publishing)
Silver (tie): Oak Bay, British Columbia in Photographs: 1906-2006, by Jean Sparks & The Corporation of the District of Oak Bay (Reber Creative) and Arctic Journeys: Diamonds, Caribou, and Tundra, by June L. Cridland (The Vancouver Desktop Publishing Center)
Bronze: Reading Writers Reading: Canadian Authors' Reflections, Photographed and Edited by Danielle Schaub (University of Alberta Press); Jackrabbits in the Outfield, by John Hindle (John Hindle, Publisher)

* * * * *
Congratulations to all Awards recipients and thanks to all entrants for your participation!

Please contact Jim Barnes jimb@bookpublishing.com about any typos in your listing.

---
Comments
---