Independent Publisher on Instagram
Feature
Announcing the 2008 Moonbeam Children's Book Awards Results
Here are the best children's books of the year as determined by the Moonbeam Awards judges.
Here are the 2008 Moonbeam Children's Book Awards results, arranged by category. Congratulations to our gold, silver and bronze medalists in all 31 Moonbeam Awards categories, plus the Moonbeam Spirit and Peacemaker of the Year gold medal winners.


To see a press release about the awards and more photos from the awards presentation event in Denver CLICK HERE.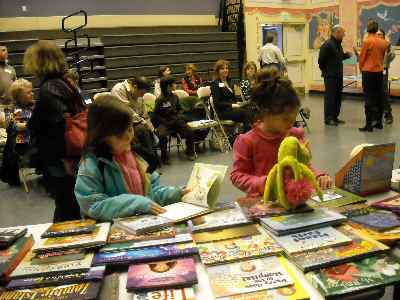 The 138 medalists listed below were chosen from a total of 1,085 entries (an average of 36 per category). Many of these books are by little-known authors, illustrators and publishers from around the world, and we're proud to bring them to the attention of the children's book audience. Creating books that inspire our children to read, to learn, and to dream is an extremely important task, and these awards were conceived to reward those efforts. Thanks to everyone involved for sharing their wonderful works of art. Congratulations to all!

1. Board Book / Cloth Book

Gold: My First Hike, written and illustrated by Catherine Maria Woolf (Dawn Publications)
Silver: Kisses Kisses Baby-O! by Sheree Fitch; illustrated by Hilda Rose (Nimbus Publishing)
Bronze: What Does The Sign Say? by Dr. Ricardo Lewitus (Self-Published/Palotec Products)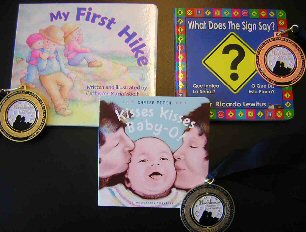 2. Alphabet/Counting Book

Gold: Dogabet, written and illustrated by Dianna Bonder (Walrus Books)
Silver: My Favorite Sounds, by Peggy Snow; illustrated by Brian Barber (Maren Green Publishing)
Bronze: Virginia: An Alphabetical Journey Through History, by Betty Bruce Shepard, Peter W. Barnes, and Cheryl Shaw Barnes; illustrated by Marsha Lederman (VSP Books)

3. Pop-up/Cut-out

Gold: The Human Body, by Pascale Hedelin; illustrated by Robert Barborini (Owlkids Publishing)
Silver: Splish Splash, Dog Bash, by Anne & George White; illustrated by Jason O'Malley; engineered by Bruce Foster (Jumping Jack Press)
Bronze: Mo Smells Red: A Scentsational Journey, by Margaret Hyde; illustrations by Amanda Giacomini (Mo's Nose LLC)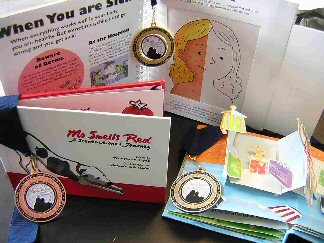 4. Activity Book 1 – Games, Arts & Crafts, etc.

Gold: Gigi Knits… and Purls, by Karen Thalacker; illustrated by Mindy Dwyer (Martingale & Company)
Silver: Craft Sale, by American Girl Editors; illustrated by Ali Douglass (American Girl)
Bronze: Artastic! written and illustrated by Jochen Gerner (Owlkids Publishing)


5. Activity Book 2 – Educational, Science, History, etc.

Gold: Dot to Dot In the Sky: Stories of the Zodiac, by Joan Marie Galat; illustrated by Lorna Bennett (Walrus Books)
Silver (2): What to Do When Your Brain Gets Stuck, by Dawn Huebner, Ph.D; illustrated by Bonnie Matthews (American Psychological Association/Magination Press) and Lessons on Liberty: A Primer for Young Patriots, by Peter Lillback & Judy Mitchell; illustrated by Judy Michell (The Providence Forum Press)
Bronze: Complete the Picture Math Book 2, by Judy Wilson Goddard (The Critical Thinking Co.)


6. Book with Music/Theatrical

Gold: Colorful World, lyrics by CeCe Winans, Keith Thomas, & Alvin Love III; illustrated by Melodee Strong (Maren Green Publishing)
Silver: Christopher Kazoo & Bongo Boo, by R.O. Price; illustrated by Nancy Coffelt (Little School House Books)
Bronze: Old Makana Had a Taro Farm, by Dr. Carolan; illustrated by Joanna F. Carolan (Banana Patch Press)


7. Audio Book

Gold: The Sign of the Salamander, by Eugenia Miller; narrated by Talmadge Ragan; produced by Worth Keeter (Blue Kiss, LLC)
Silver (2): Paraworld Zero, by Matthew Peterson; narrated by Matthew and Alicia Peterson (Parallel Worlds LLC) and The Desert is My Mother/El desierto es mi madre, by Pat Mora; illustrated by Daniel Lechon; read by Kristine Klanderud (Lorito Books)
Bronze: The Sanctuary, by Ann E. Eskridge; Read by the author (Self-Published/Recorded at Magnetic Cinema)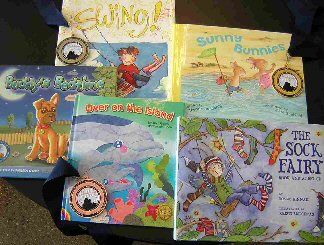 8. Picture Book - Preschool

Gold: Sunny Bunnies, by Margie Blumberg; illustrated by June Goulding (MB Publishing)
Silver: Swing!, by Pamela Klein; illustrated by Joel Tanis (DuPage Press)
Bronze (3): Buddy's Bedtime, by Pauleen O'Shea; illustrated by Jason Dohanish (Idlehour Press); The Sock Fairy, by Bobbie Hinman; illustrated by Kristi Bridgeman (Best Fairy Books); Over on the Island, by Yuko Green and Sarah Tupou (Island Heritage Publishing)


9. Picture Book - 4-8 Year Old

Gold (2): Priscilla McDoodleNut DoodleMcMae Asks, "Why?", by Janet Marie Sinke; illustrated by Craig Pennington (My Grandma and Me Publishers) and My Name is Not Isabella, by Jennifer Fosberry; illustrated by Mike Litwin (Monkey Barrel Press)
Silver (2): Monkey with a Tool Belt, written and illustrated by Chris Monroe (Carolrhoda/Lerner) and Pete & Pillar: The Big Rain, written and illustrated by Jeffery Stoddard (Warner Press Kids)
Bronze (3): Whistling Wings, by Laura Goering; illustrated by Laura Jacques (Sylvan Dell Publishing); Paco and the Giant Chile Plant (Paco y la planta de chile gigante), by Keith Polette; illustrated by Elizabeth O. Dulemba; translated by Eida de la Vega (Raven Tree Press); The Feather Club, written and illustrated by Beth Erlund (Erlund Johnson Studios)

10. Picture Book - All Ages

Gold (2): Singing to the Sun: A Fairy Tale, by Vivian French; illustrated by Jackie Morris (Kane/Miller) and Arthur of Albion, by John Matthews; illustrated by Pavel Tatarnikov (Barefoot Books)
Silver (2): First Snow in the Woods, by Carl R. Sams II & Jean Stoick (Carl R. Sams Photography) and Stefania's Dancing Slippers, by Jennifer Beck; illustrated by Lindy Fisher (Scholastic New Zealand)
Bronze (3): Until We Meet Again, by Susan Jones; illustrated by Shirley Antak (50/50 Publishing); God's Promise, by Maureen Moss; illustrated by Gerald Purnell (Illumination Arts); Keep Your Ear on the Ball, by Genevieve Petrillo; illustrated by Lea Lyon (Tilbury House Publishers)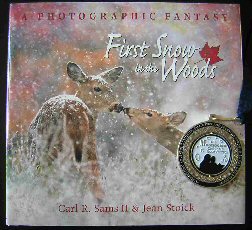 11. Juvenile Fiction – Early Reader/1st Chapter books
Gold: Claude and Medea: The Hellburn Dogs, by Zoe Weil (Lantern Books)
Silver (2): The Lost Treasure of Finistère, by Susan Ruellan (Ferne Press) and Mind Over Basketball, by Jane Weierbach and Elizabeth Phillips-Hershey; illustrated by Charles Beyl (American Psychological Association/Magination Press)
Bronze (2): Circle of Three: Enough Friendship to Go Around? by Elizabeth Brokamp; illustrated by Joni Springfield (American Psychological Association/Magination Press) and A Hog Ate My Homework! by Gary Metivier; illustrated by David Houk (Wild Horses Publishing)

12. Pre-Teen Fiction – Intermediate/Middle Grade

Gold: Eye of the Crow, by Shane Peacock (Tundra Books)
Silver (2): Lucy Doesn't Wear Pink, by Nancy Rue (Zonderkidz) and The Land of Curiosities: Adventures in Yellowstone, 1871-1872, by Deanna Neil; illustrated by David Erickson, Tom Newsom, David Lowe (The EcoSeekers)
Bronze (2): The Orange Slipknot, by Jan Young; illustrated by Pat Lehmkuhl (Raven Publishing) and Wonders of Vàldovar, by Neil Johnson; illustrated by Victoria Flack (Marius Press)

13. Young Adult Fiction

Gold: Power Plays, by Maureen Ulrich (Coteau Books)
Silver (2): Anna's World, by Wim Coleman and Pat Perrin (ChironBooks) and Isle of Fire, by Wayne Thomas Batson (Thomas Nelson)
Bronze (3): The Girl in the Backseat, by Norma Charles (Ronsdale Press); Meeting Lizzy, by SarahBeth Carter (LJW Publishing); Legacy, by Cayla Kluver (Forsooth Publishing)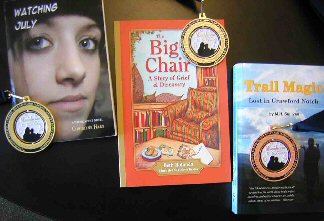 14. Young Adult Fiction – Mature Issues
Gold: Watching July, by Christine Hart (Sumach Press)
Silver: The Big Chair: A Story of Grief & Discovery, by Beth Rotondo; illustrated by Victoria Krassa (Stillpoint Press)
Bronze: Trail Magic: Lost in Crawford Notch, by M.H. Sullivan (Romagnoli Publications)

15. Children's Poetry

Gold: In Search of the Holey Whale, by Mozz (Goofy Guru Publishing)
Silver: I'm Allergic to School! by Robert Pottle; illustrated by Mike & Carl Gordon (Meadowbrook Press)
Bronze: A Voweller's Bestiary, by JonArno Lawson (The Porcupine's Quill)


16. Non-Fiction – Picture book

Gold: By the Sword, by Selene Castrovilla; illustrated by Bill Farnsworth (Boyds Mills Press)
Silver: The View From Under the Pew, by Diane Winters-Johnson; illustrated by Margaret Freed (Abingdon Press)
Bronze (2): Going Around the Sun: Some Planetary Fun, by Marianne Berkes; illustrated by Janeen Mason (Dawn Publications) and The 4 Little Pigs, by Jeanette Ramnarine; illustrated by Franfou (Four Piggies Publishing)

17. Non-Fiction - Young Adult

Gold (2): What in the World! by Michael Smith (East West Discovery Press) and Great Peacemakers, by Ken Beller and Heather Chase (LTS Press)
Silver (2): Out of Line: Growing Up Soviet, by Tina Grimberg (Tundra Books) and Women Astronomers: Reaching for the Stars, by Mabel Armstrong (Stone Pine Press)
Bronze: From Slave to Superstar of the Wild West – The Awesome Story of Jim Beckwourth, by Tom DeMund (Legends of the West Publishing)

18. Multicultural – Picture book

Gold (2): I Am Raven, by David Bouchard & Andy Everson (More Than Words Publishers) and Pancho Finds a Home, by Karen Cogan; illustrated by Blanche Davidson (Azro Press)
Silver: Mei Ling in China City, by Icy Smith; illustrated by Gayle Garner Roski (East West Discovery Press)
Bronze (2): One Million Men and Me, by Kelly Starling Lyons; illustrated by Peter Ambush (Just Us Books) and Gift from the Forest, written and illustrated by Maile Getzen (Maka Pueo Press)

19. Multicultural Fiction – Chapter Book

Gold: Little Leap Forward, by Guo Yue & Clare Farrow (Barefoot Books)
Silver: Up Mountain One Time, by Willie Wilson; illustrated by Karen Bertrand (Bonne Resolution Press)
Bronze: Carlito's Story, by Max Benavidez & Katherine Del Monte (Lectura Books)


20. Multicultural Non-Fiction

Gold: Children of the USA, by Maya Ajmera, Yvonne Wakim Dennis,
Arlene Hirschfelder, Cynthia Pon and the Global Fund For Children (Charlesbridge Publishing)
Silver (2): Birth of the Fifth Sun, by Jo Harper; illustrated by Irma Martinez Sizer (Texas Tech University Press) and Tribal Alphabet, by Nan Richardson; illustrated by Claudia Pearson (Umbrage Editions)
Bronze (3): Ancient Iran, by Massoume Price (Anahita Productions Ltd.); Mountain Wolf Woman, by Diane Young Holiday (Wisconsin Historical Society Press); Ethiopian Voices: Tsion's Life, by Stacy Bellward; photographs by Erlend Berge (Amharic Kids)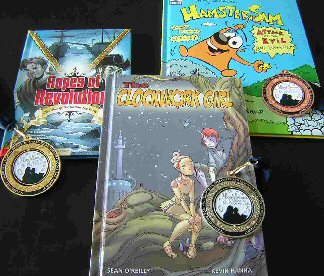 21. Comic/Graphic Novel

Gold: Ropes of Revolution, by J. Gunderson; illustrated by Brent Schoonover (Stone Arch Books)
Silver: The Clockwork Girl, by Sean O'Reilly and Kevin Hanna; Grant Bond, Artist (Arcana Comics)
Bronze: The Secret Adventures of Hamster Sam: Attack of the Evil Boll Weevils! written and illustrated by Dave McDonald (DM Creative Publishing)

22. Religion/Spirituality

Gold (2): Tiny Bear's Bible, by Sally Lloyd-Jones; illustrated by Igor Oleynikov (Zonderkidz) and The Old Shepherd's Tale, by Christopher Nye; illustrated by Henri Sørensen (Housatonic Press)
Silver (2): God is in the Window, by Kimberly King; illustrated by Erik Jones (WhereDoYouFindGod.com) and Samsara Dog, by Helen Manos; illustrated by Julie Vivas (Kane/Miller)
Bronze (2): Kiddish Yiddish: Jewish Traditions & Culture in Rhyme, by Barbara Feltquate; illustrated by Tom Post (Bardolf & Company) and The Dragonfly Secret: A Story of Boundless Love, by Clea and John Adams; illustrated by Barbara L. Gibson (Feather Rock Books)

23. Holiday

Gold: First Christmas, by Alastair MacDonald; illustrated by Adel Nassief (Welcome Books)
Silver: A Halloween Story, by Alberto Fernández; illustrated by Pilar de la Fuente (Maroma Books)
Bronze: Florida Santa, by Ruth E Clark; illustrated by Sarah Caterisano (Hibiscus Publishing)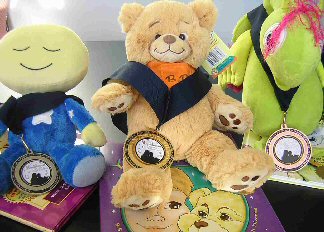 24. Book with Merchandise (plush toy, etc.)



Gold: You and Me Make Three (with B.B. the Bear), by Wendy Lokken, Gwendy Mangiamele & Edna Cucksey Stephens; illustrated by Heather Drescher (EDCO Publishing)
Silver: The Lonely Little Monster (with Monster), written and illustrated by Andi Green (Monsters in My Head)
Bronze: Nana Star and the Moonman (with Moonman), by Elizabeth Sills and Elena Patrice; illustrated by Linda Saker (ee publishing & productions)

25. Spanish Language Book


Gold (2): Ensonacion y el Jardin de Suenos/Dreamygirl's Field of Wishes, by Jorge Betancourt Polanco (Stephens Press) and El tirburón que me enseñó ingles/The shark that taught me English, by Michelle Markel; illustrated by Bo Young Kim (Lectura Books)
Silver: Piedrin y Goliat: El Verdadero Heroe/Stony and Goliath: The True Hero, by David P. Alcorta; illustrated by Jill M. Schmidt (Book Publishers Network)
Bronze: Corazón de Piedra/Heart of Stone, by Ana Monnar; illustrated by Nancy Michaud (Readers are Leaders USA)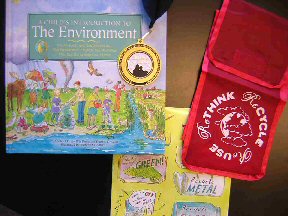 26. Environmental Issues

Gold: A Child's Introduction to the Environment, by Michael Driscoll & Prof. Dennis Driscoll; illustrated by Meredith Hamilton (Black Dog & Leventhal Publishers)
Silver (2): In My Backyard, by Margriet Ruurs; paper sculpture by Ron Broda (Tundra Books) and The Forever Forest: Kids Save a Tropical Treasure, by Kristen Joy Pratt-Serafini with Rachel Crandell; illustrated by Kristin Joy Pratt-Serafini (Dawn Publications)
Bronze (2): Adventures of Riley: Tigers in Terai, by Amanda Lumry & Laura Hurwitz; illustrated by Sarah McIntyre (Eaglemont Press) and Planet Earth: 25 Environmental Projects You Can Build Yourself, by Kathleen M. Reilly (Nomad Press)

27. Health Issues

Gold: Why is Mommy Sleeping?, by Yopi Havlik; illustrations by April Willy (Yopi's Pledge, LLC)
Silver (2): Harry Goes to the Hospital, by Howard J. Bennett, M.D; illustrated by M.S. Weber (American Psychological Association/Magination Press) and Grandfather's Story Cloth, by Linda A. Gerdner PhD, RN & Sarah Langford; illustrated by Stuart Loughridge (Shen's Books)
Bronze (2): Speech Class Rules: An Introduction to Speech Therapy for Children, by Ronda M. Wojcicki, M.S., CCC-SLP; illustrated by Loel Barr (The Speech Place Publishing) and All Children Have Different Eyes, by Edie A. Glaser and Maria Burgio, Ph.D; illustrated by Doina Paraschiv (Vidi Press)

28. Mind-Body-Spirit

Gold: The Sad Mad Glad Book: The Anatomy of Your Attitude, by Chuck Stump & Jim Strawn (Four Dolphins Press)
Silver (2): Beauty's Secret, by Debra Gano; illustrated by Dawn Pitre (Heartlight Girls) and The Land of Smaerd, by Andrea von Botefuhr; illustrated by Bryn Barnard (Know Wonder Publishing)
Bronze (2): Choose Your Life: A Travel Guide for Living, by Karen Gedig Burnett; illustrated by Sabrina Melo da Silva (GR Publishing) and We Are Girls Who Love To Run/Somos Chicas y Nosotras Nos Encanta Correr, by Brianna K. Grant; illustrated by Nicholas A. Wright (Balanced Steps, LLC)

29. Best First Book

Gold (2): First Dog: Unleashed in the Montana Capitol, by Jessica Solberg; illustrated by Robert Rath (Farcountry Press) and The Land of Curiosities: Adventures in Yellowstone, 1871-1872, by Deanna Neil; illustrated by David Erickson, Tom Newsom, David Lowe; conceived by David Neil (The EcoSeekers)
Silver (2): Anna Smudge: Professional Shrink, by MAC; illustrated by Glenn Fabry (Toasted Coconut Media) and The Baffelgagging Blundernagging Brothers, in Curse of the Bog Frog, by Aaron Mason & Doug Warr; illustrated by Jason Walton (Whirlwhim)
Bronze (2): My Daddy Is A Soldier, by Anne M. Stratford; illustrated by Steph Laberis (Diamond Fly Publishing) and The Student from Zombie Island: Conquering the Rumor Monster, by Michael J. Moorehead; illustrated by Kathy Parks (Five Star Publications)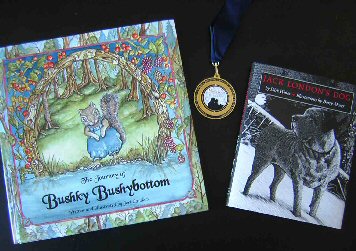 30. Best Illustrator

Gold (2): The Journey of Bushky Bushybottom, written and illustrated by Jeri Landers (Ochre Moon Press) and Jack London's Dog, by Dirk Wales; illustrated by Barry Moser (Great Plains Press)
Silver: The Twelve Days of Christmas, by Olivia Price; illustrated by Leo F. Monahan (Intervisual Books)
Bronze (2): Zelda and Esmeralda, by Susan Elizabeth Ross; illustrated by Bonnie Bews (Yellow Toadstool Press) and Dance in a Buffalo Skull, by Zitkala-Sa; illustrated by S.D. Nelson (South Dakota State Historical Society Press)

31. Reading Skills/Literacy

Gold (2): Abadaba Alphabet: Learning Letter Sounds, by Sheila Moore; illustrated by Carol Holsinger (Abadaba Reading) and Sort it Out! by Barbara Mariconda; illustrated by Sherry Rogers (Sylvan Dell Publishing)
Silver: We Both Read: Thumbelina, by Hans Christian Andersen and adapted by Sindy McKay; illustrated by Quentin Gréban (Treasure Bay)
Bronze: Bumpy Books: Feel It, See It, Hear It, Say It, created by Ann Edwards and Karen Goldberg (Bumpy Books)


Special Awards:


32. Moonbeam Spirit Awards - given for their dedication and compassion about children, humanity, and literacy, these books were hard to categorize, but impressed our judges with their inspired writing, illustrations and enthusiasm
Gold (4): Can You See? by Terri Saville-Sewell (Self-Published/BookSurge); Where Rainbows Live, written and illustrated by Denise Vanderlugt (Self-Published/Bookbuilders); Beatrice and the Magic Garden Hat, by Donna Lee; illustrated by Ann Gates Fiser (Chi Whiz Creations); My Champion, written and illustrated by S.K. Carnes (Self-Published/Illumina Publishing)

33. Moonbeam Peacemaker Award - established to honor the best book for promoting world peace and human tolerance, in memory of Mattie J.T. Stepanek (1990-2004), whose poetry and messages of hope and peace have inspired millions of people around the world.

Gold: Extraordinary Women from the Muslim World, by Natalie Maydell and Sep Riahi; illustrated by Heba Amin (Global Content Publishing)





Congratulations to all entrants for their great work and for supporting the 1st Annual Moonbeam Children's Book Awards.

Presented by Jenkins Group and Independent Publisher Online, The Moonbeam Children's Book Awards are intended to bring increased recognition to exemplary children's books and their creators, and to support childhood literacy and life-long reading.

For more information contact: Jim Barnes, Awards Director
ph: 1.800.706.4636 x1011 email: info@moonbeamawards.com




Download a Moonbeam logo for website use here: http://www.independentpublisher.com/moonbeam_small.jpg

Visit the Moonbeam Awards merchandise site to purchase extra medals, seals and certificates here:
http://www.jenkinsgroupinc.com/IXXO/index.php?p=catalog&parent=2&pg=1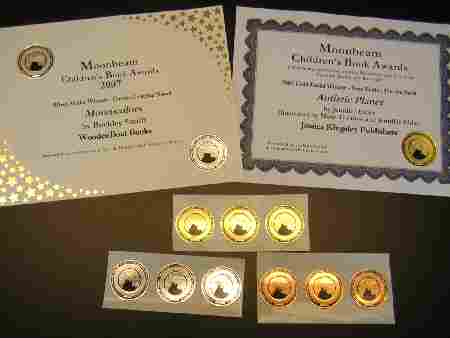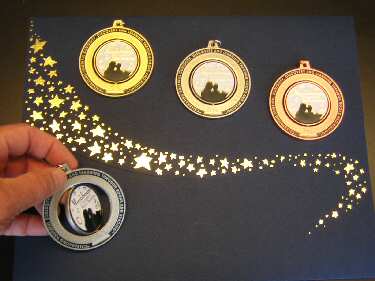 ---
Comments
---