Summer Publishing Courses
Summer publishing courses are a great way to learn more about the industry and bring away new strategies applicable to your workplace. Look no further than the following programs for the most intensive summer publishing courses.
The Yale Publishing Course – Yale's program focuses on leadership strategies in both of its course options: book publishing or magazine and digital publishing. The courses alternate between lectures that identify industry trends and sessions of discussion and problem solving in small groups or with a counselor, so that the experience is truly an engaging course rather than an informational conference. With a curriculum designed to address the setbacks and advantages of the digital printing age, the speakers and topics speak to issues relevant to the changing industry and provide useful strategies to approaching these issues. For a short but beneficial course aimed at mid and upper level industry workers, Yale's five-day programs are the way to go. To learn more, click here.
The Denver Publishing Institute - Denver's program is designed to serve as an introduction to the industry of publishing, offering a longer four-week period of study with a broader curriculum. The program focuses on constructing an educational foundation for students to help get them into the industry after the program, which also offers a network or community to aid the post-program job search. Workshops are divided between editing and marketing, while lectures overview a wide range of topics. For a month-long immersive course on the publishing industry, the Denver Institute excels. The success stories of numerous graduates of the programs thirty-eight years attest to the excellent education provided through the institute. Check out our own Jillian Bergsma's experience at DPI here.
The Columbia Publishing Course– Columbia designed its publishing course to essentially be a fast-paced graduate program, giving attendants a valuable higher education in just six weeks. The curriculum pulls from its sixty-five years of effectively teaching publishing but also seeks to keep the course dynamic and relevant, responding to technology advances in the industry by dividing its course, like Yale's, into book publishing and digital/magazine publishing. However, Columbia splits the program in half so that each student has three weeks of each rather than focusing on one for the entire six weeks. Columbia's program is best for an in-depth look at both sides of the industry as well as for a foothold in New York City's job market.
New York University's Summer Publishing Institute – NYU offers a six-week introductory program designed for recent college graduates that offers both education and industry contacts. As with Columbia, the program's location in Manhattan provides networking advantages if a job in New York City is your priority – advantages that may be worth the location's high living expenses. The curriculum is structured along similar lines to Columbia's with a focus on both magazine and book publishing. It also supplements lectures with workshops designed to bring in the current digital trends of the industry.
Feature
2013 Hot Spots
Summer Literary Events Worth Attending
The summer months bring a multitude of fairs, conferences, and open-air festivals to the industry, but unfortunately most authors and publishers are too busy to attend more than one or two. Choosing the right events can lead to an experience that's both productive and fun, so identifying what each event can offer you is a good way to narrow the many options. The following list pulls some of the best summer events that offer unique experiences and professional opportunities for independent authors and publishers. In addition, be sure to read up on the upcoming Book Expo America in this month's article.
Printers Row Lit Fest
June 8 – June 9: Chicago, IL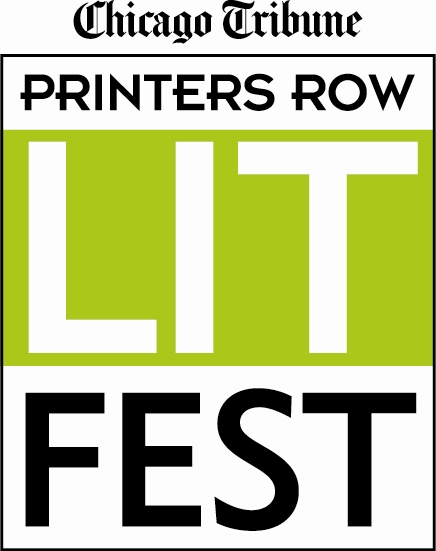 This celebration of literature now stretches five blocks in the historic Printers Row neighborhood of Chicago as the Midwest's largest literary festival. The two-day outdoor event has continued to grow since it was created to draw people back into the neighborhood and is now put on by the Chicago Tribune. The focus of the festival is still the exhibition of all types of books, but the event also hosts an eclectic range of activities including debates, performances, discussion panels, and poetry readings. Independent booksellers and publishers can apply for a space to display their books or just attend and capitalize on the networking opportunities the festival presents. To see this year's speakers and activities click here.
Historical Novel Society Conference
June 21 – June 23: St. Petersburg, FL
For a smaller, intensely focused writer's conference, the Historical Novel Society Conference offers authors of historical fiction a chance to improve their writing and meet other writers in their field. Started by the Historical Novel Society, this conference limits the number of attendees to produce an intimate three-day conversation on historical writing for those who aren't as keen on large crowds and outdoor settings. Authors of historical fiction can fuel their passion for the subject in informative lectures and workshops taught by a range of instructors and applicable to any branch of historical fiction. Among the list of experienced speakers for this year's conference are the guests of honor, successful authors Anne Perry and Steve Berry. For writers looking to make connections, the conference even incorporates networking into the schedule for the attendees by bringing in editors and agents and hosting social events. Find more information, click here.
International New Age Trade Show
June 22 – June 24: Denver, CO
INATS hosts this three-day show twice a year to reach both the East and West coasts. The show features metaphysical and new age products that encourage conscious living and business practices, covering everything from health and wellness through herbal medicine and aromatherapy to divination and candle making. Books make up a large part of the retail presented at the show, giving new age authors a space to promote their work to an audience interested in their specific subject as well as a chance to connect with other like-minded authors of the new age community. While the East coast trade show dates have yet to be announced, the West coast trade show in Denver Colorado has announced its packed list of seminars and entertainment. Authors can catch John Tintera's seminar "Merchandising Books in the Age of Amazon," or Stewart Pearce signing his book The Angels of Atlantis. To find out more about the INATS trade shows, click here.
DIY Book Festival
June 25 - July: Los Angeles, CA
The DIY Convention hosts annual competitions in do-it-yourself film, music and books, accepting only self-published or independently-published books as contestants for its Book of the Year grand prize. The competition gears itself toward active self and independent publishers by judging authors not only on the quality and content of their book, but also on how innovative and unique their marketing tactics were in reaching independent audiences. The long list of categories allows every type of author a chance to win, and other prizes award an Author of the Year, Book Designer of the Year, and Independent Publisher of the Year. Books must be submitted to the Convention by June 25 to make the deadline for the July awards ceremony in Los Angeles. To apply or find out more, click here.
American Library Association Annual Conference & Exhibition
June 27 – July 2: Chicago, IL
Put on by the biggest library association in the world, this event brings together librarians, publishers, and authors on a massive scale. Along with Book Expo America, the ALA annual conference was included in Trade Show News Network's Top 250 Trade Shows list for 2012 as one of the largest and most influential conferences in the United States. This year's conference will take place in the ALA's own Chicago at the McCormick Place, so expect high attendance and a packed schedule. The conference offers many opportunities for writers and publishers to learn about new and developing trends in the industry, featuring such speakers as Stephen D. Levitt and Khaled Hosseini as well as information sessions and discussion groups. It also provides authors with an excellent chance to market books and network among the thousands of other attendees. For more information check out the event's website here.
Comic-Con International
July 18 – July 21: San Diego, CA
Since it was founded in 1970, Comic-Con International has brought fans of comic books, graphic novels, and animated films together in celebration of comic literary and art forms. Today Comic-Con maintains its reputation as the king of all comic conventions while continually broadening its program to include any and all related literature forms. For authors of science-fiction, fantasy, anime, and even fandom, there are multiple events designed for their specific genre such as workshops, discussion panels, readings, and film screenings. The convention also awards authors for their contributions to these genres at the Inkpot Awards, a supplement to the award ceremonies honoring comic-book authors. This event provides a space to interact with the group's huge community of writers and publishers that are often marginalized at book fairs for all types of literature. For more information, click here. Image by Kevin Dooley under Creative Commons license.
A Room of Her Own Retreat
August 12 – August 18: Sante Fe, NM
This retreat put on by the AROHO community is designed to creatively inspire women writers by bringing them into a community of other women at the isolated Ghost Ranch near Sante Fe, New Mexico. The women accepted for the retreat share a passion for literature and seek to build upon the feminine literary tradition created by female authors before them. Each woman chooses a schedule reflecting her personal literary goals from a wide range of events and workshops, many of which bring the authors into close contact with each others' work. Mornings and afternoons offer meditative hikes through the desert, classes, presentations and discussions that culminate in the evening's speaker or reception. To view more information about applying, click here.
AJC Decatur Book Festival
August 30 – September 1: Decatur, GA
The Atlanta Journal Constitution festival attracts massive amount of book-lovers into downtown Decatur, Georgia. One draw that makes this the largest independent literary festival is the extensive list of well known to famous authors hosting events and activities. The festival also takes the task of providing literary-based entertainment for all ages seriously; past years have brought cooking demonstrations, parades, book signings, poetry slams, concerts, and tons of food options alongside the books exhibits in the Book Market Street Fair. The diverse appeal of the festival presents a great opportunity for independent authors and publishers to promote their work to the tens of thousands of people packing into Decatur. Attend the festival or apply for an exhibit space here. Image by Timothy J Carroll under Creative Commons License.
* * * * *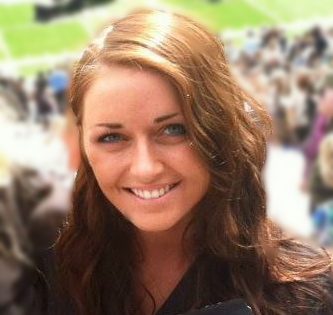 Lauren White recently graduated from the University of Michigan with a degree in History and English. She is serving as assistant editor at Independent Publisher for summer 2013 and hopes to continue her career in publishing in New York City. Please email her at larenee [at] umich.edu with any questions and comments.
---
Comments
---