Feature
Announcing the 2014 Living Now Book Awards Results
Recognizing the Year's Best Books for Better Living
Jenkins Group is proud to announce the results of the Sixth Annual Living Now Book Awards. Launched in 2008, the awards are designed to honor the year's best books that help readers attain healthier, more fulfilling, and productive lives. Congratulations to all the winners!
Listed below are the complete results, starting with our choices for the three outstanding books of the year, followed by the gold, silver and bronze medalists, and then the Evergreen Book winners.
---
MIND-BODY-SPIRIT
Each year, we recognize a few outstanding books that exemplify the spirit of the Living Now Awards. Listed below are this year's selections in the categories of Mind, Body, and Spirit. All three receive a gold medal.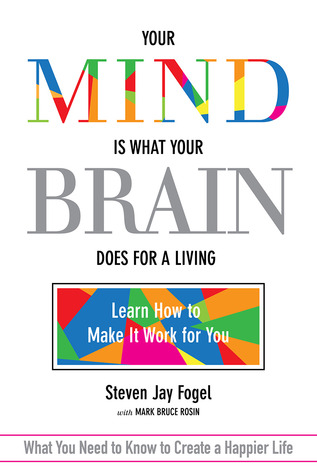 Living Now Mind Award
Your Mind is What Your Brain Does for a Living:
Learn How to Make It Work for You
by Steven Jay Fogel with Mark Bruce Rosin
(Greenleaf Book Group Press)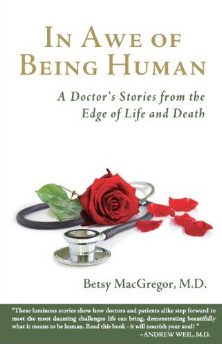 LIVING NOW BODY AWARD
In Awe of Being Human:
A Doctor's Stories from the Edge of Life and Death
by Betsy MacGregor, M.D.
(Abiding Nowhere Press)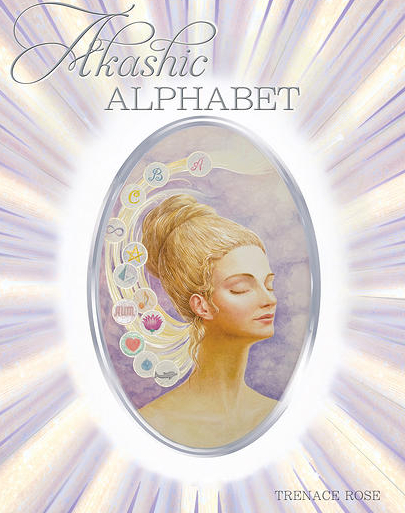 Living Now Spirit Award
Akashic Alphabet
by Trenace Rose
(Dementi Milestone Publishing)
---
2014 LIVING NOW RESULTS
1. Cookbooks - General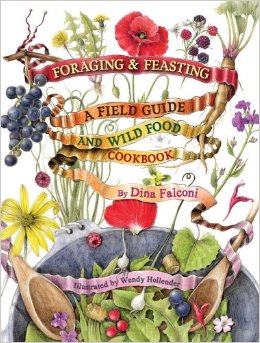 GOLD: Foraging & Feasting: A Field Guide and Wild Food Cookbook, by Dina Falconi; illustrated by Wendy Hollender (Botanical Arts Press)
SILVER: ThinkFood: Recipes for Brain Fitness (AARP/Posit Science)
BRONZE: Nutrition CHAMPS: The Veggie Queen's Guide to Eating & Cooking for Optimum Health, Happiness, Energy & Vitality, by Jill Nussinow, MS, RD (Vegetarian Connection Press)
---
2. Cookbooks - Natural, Nutrition, Organic, Vegetarian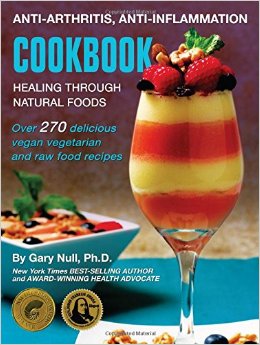 GOLD: Anti-Arthritis, Anti-Inflammation Cookbook: Healing Through Natural Foods, by Gary Null, Ph.D. (Essential Publishing)
SILVER: Visionary Kitchen: A Cookbook for Eye Health, by Sandra Young, OD (Beyond Carrots & Kale)
BRONZE: A Loving Spoonful: Naturally Delicious Gluten, Dairy & Sugar Free Vegetarian Cooking, by Jacqui Bushell (Pure Natural Therapies)
---
3. Cookbooks – Ethnic, Holiday, Specialty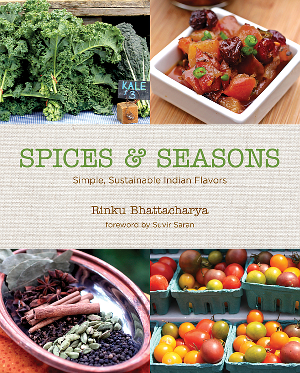 GOLD: Spices & Seasons: Simple, Sustainable Indian Flavors, by Rinku Bhattacharya (Hippocrene Books)
SILVER: Your Kids: Cooking, by Barbara Brandt, M.ED. (Pukka Publishing)
BRONZE: Twice As Good: Cookbook for Kids, by Hadley and Delaney (Twice As Good Productions)
---
4. Crafts / Hobbies / Collecting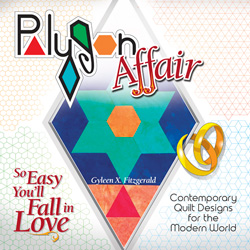 GOLD: Polygon Affair: So Easy You'll Fall in Love, by Gyleen X. Fitzgerald (FPI Publishing)
SILVER: Fun with Flowers: A Guide to Selecting, Arranging & Enjoying Beautiful Flowers, by J Schwanke (J Schwanke Productions)
BRONZE: Get Your Kids Hiking: How to Start Them Young and Keep It Fun, by Jeff Alt (Beaufort Books)
---
5. Gift / Specialty / Keepsake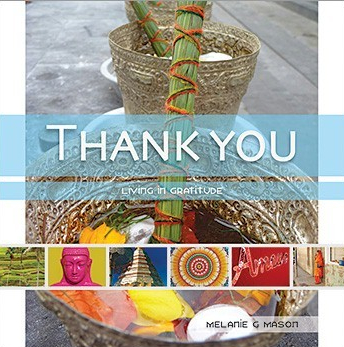 GOLD: Thank You: Living in Gratitude, by Melanie G Mason (Creatrix Publishing)
SILVER: Rockpeople: Beyond Chester Creek, by Joel Carter (Canukshuk Artworks)
BRONZE: My Very Own Bucket Filling from A to Z Coloring Book, by Carol McCloud and Caryn Butzke; illustrated by Glenn Zimmer (Bucket Fillers, Inc.)
---
6. Journal / Planner / Calendar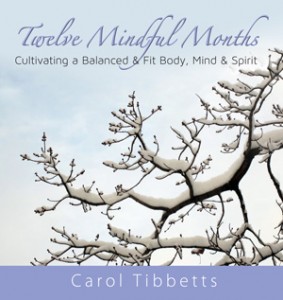 GOLD: Twelve Mindful Months: Cultivating a Balanced & Fit Body, Mind & Spirit, by Carol Tibbetts (True Nature Press)
SILVER: Nature's Daily Guide to Success 2015, by Edith Stadig (RAYA Publishing)
BRONZE: The Heart of Grief Relief Journal, by Richard Ballo (Tolman Main Press)
---
7. Gardening / Farming / Landscaping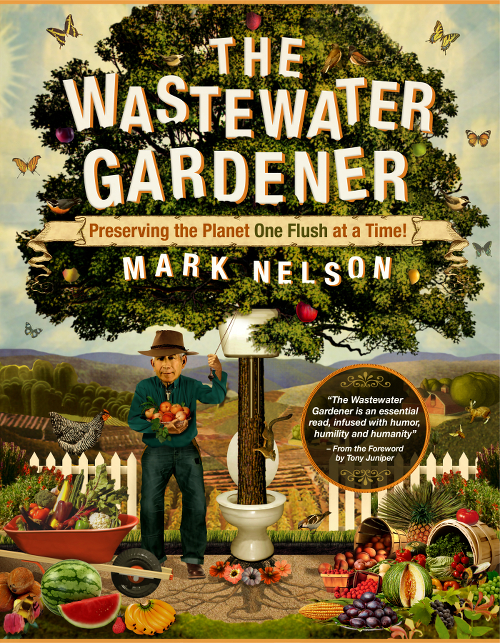 GOLD: The Wastewater Gardener: Preserving the Planet One Flush at a Time, by Mark Nelson (Synergetic Press)
SILVER: The Market Gardener: A Successful Grower's Handbook for Small-Scale Organic Farming, by Jean-Martin Fortier (New Society Publishers)
BRONZE: Rainwater Harvesting for Drylands and Beyond, Volume 1, 2nd Edition, by Brad Lancaster (Rainsource Press)
---
8. Animals / Pets / Livestock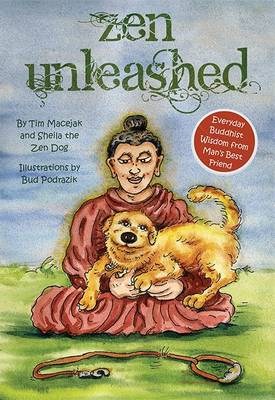 GOLD: Zen Unleashed: Everyday Buddhist Wisdom from Man's Best Friend, by Tim Macejak and Sheila the Zen Dog; illustrated by Bud Podrazik (Beaver's Pond Press)
SILVER: Let's Make a Difference: We Can Help Orangutans, by Gabriella Francine with Solara Vayanian (BBM Books)
BRONZE: Blue Speaks Eternally, by Victoria Wagner (Strategic Book Publishing and Rights Co.)
---
9. Green Living (Alternative energy, Conservation, Cleaning, etc.)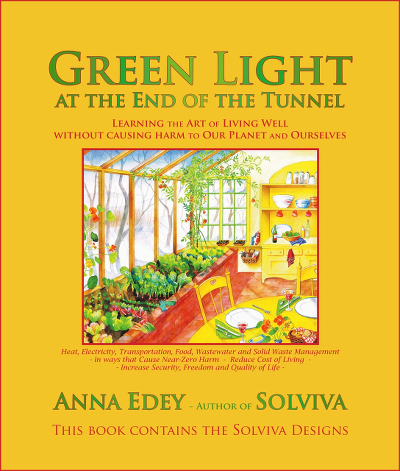 GOLD: Green Light at the End of the Tunnel: Learning the Art of Living Well Without Causing Harm to Our Planet and Ourselves, by Anna Edey (Trailblazer Press)
SILVER: Boom, Bust, Boom: A Story About Copper, the Metal that Runs the World, by Bill Carter (Schaffner Press)
BRONZE: Pearls of Creation: A-Z of Pearls, 2nd Edition, by Marge Dawson (Pearls of Creation, LLC)
---
10. Family / Parenting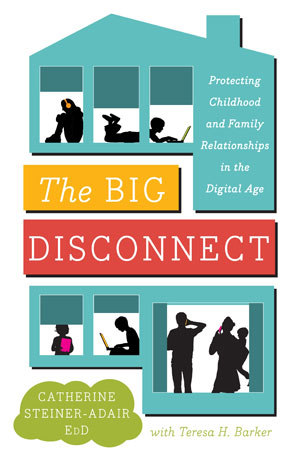 GOLD: The Big Disconnect: Protecting Childhood and Family Relationships in the Digital Age, by Catherine Steiner-Adair, EdD, with Teresa H. Barker (Harper)
SILVER: Wild at Heart: Adolescents, Horses, & Other Kindred Spirits, by Heather H. Kirby (Merry Dissonance Press)
BRONZE: Mama Doc Medicine: Finding Calm and Confidence in Parenting, Child Health, and Work-Life Balance,by Wendy Sue Swanson, MD, MBE, FAAP (American Academy of Pediatrics)
---
11. Finance / Budgeting / Business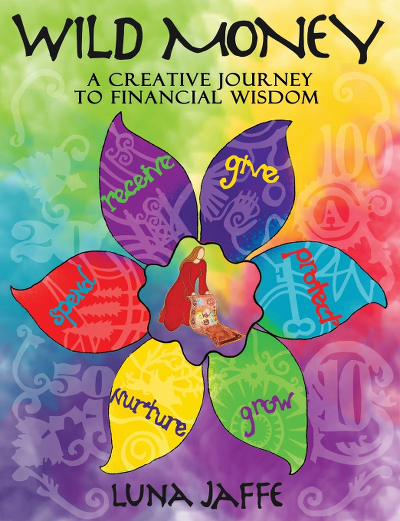 GOLD: Wild Money: A Creative Journey to Financial Wisdom, by Luna Jaffe (Fortunity Press)
SILVER: Playing Big: The Unsexy Truth About How to Succeed in Business, by Kim Flynn (Big Wake Publishing)
BRONZE: Financial Fitness: The Offense, Defense, and Playing Field of Personal Finance, LIFE Leadership (Obstaclés Press)
---
12. Social Activism / Charity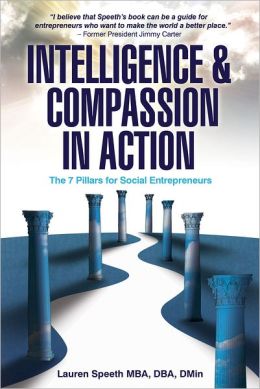 GOLD: Intelligence & Compassion in Action: The 7 Pillars for Social Entrepreneurs, by Lauren Speeth, MBA, DBA, DMin (Elfenworks Productions)
SILVER: Dances with Spirits: Ancient Wisdom for a Modern World, by Calvin Helin (Premier Publishing)
BRONZE: Glimpses of Heaven on Earth: Inspiring Quotations and Insightful Essays, by John E. Wade II, Charlotte Livingston Piotrowski, Daniel Agatino, Michael Nagler, and Martin Rutte (Pelican Publishing)
---
13. Personal Growth / Motivation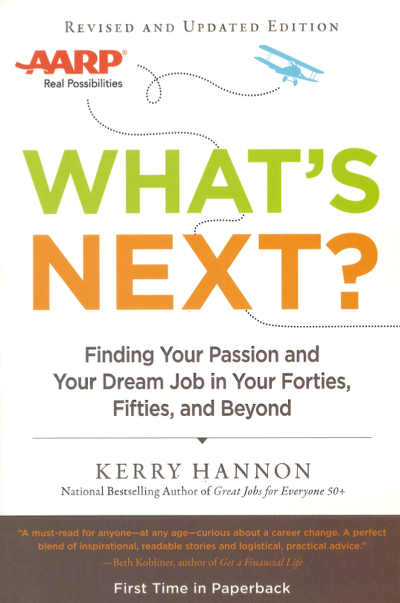 GOLD: What's Next? Finding Your Passion and Your Dream Job in Your Forties, Fifties, and Beyond, by Kerry Hannon (AARP/Berkley Books)
SILVER: Over It: How to Live Above Your Circumstances and Beyond Yourself, by Mary Buchan (SPARK Publications)
BRONZE: 27 Flavors of Fulfillment: How to Live Life to the Fullest, by Nathan Crane; co-created with 27 expert authors (Panacea Publishing, Inc.)
---
14. Sexuality / Femininity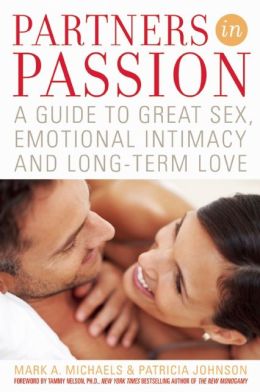 GOLD: Partners in Passion: A Guide to Great Sex, Emotional Intimacy and Long-Term Love, by Mark A. Michaels & Patricia Johnson (Cleis Press)
SILVER: The Moon and You: A Woman's Guide to an Easier Monthly Cycle, by Barbara Hanneloré (Bell House)
BRONZE: Is It Sisters? A Lesbian Love Story, by Nancy Lehigh (Two P's Publishing)
---
15. Relationships / Marriage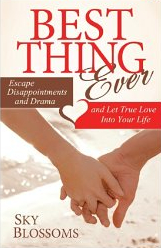 GOLD: Best Thing Ever: Escape Disappointments and Drama and Let True Love Into Your Life, by Sky Blossoms (Morgan James Publishing)
SILVER: Dating After 50 for Dummies, by Pepper Schwartz, PhD (AARP/John Wiley & Sons)
BRONZE: Co-Creating Good, Healthy Relationships: Living Life "The WeWay" with Everyone, Every Day, by Wendy J. Foxworth (Center for Consciousness Education)
---
16. Inspirational Memoir – Male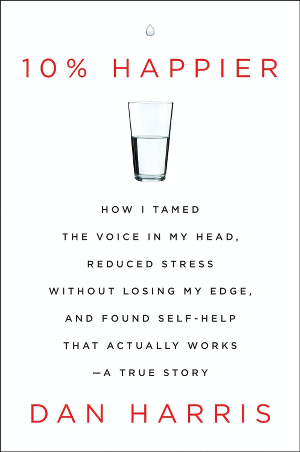 GOLD: 10% Happier: How I Tamed the Voice in My Head, Reduced Stress Without Losing My Edge, and Found Self-Help that Actually Works – A True Story, by Dan Harris (itbooks/HarperCollins)
SILVER: Double Happiness: One Man's Tale of Love, Loss, and Wonder on the Long Roads of China, by Tony Brasunas (Torchpost Creative)
BRONZE: Deep in the Wave: A Surfing Guide to the Soul, by Bear Woznick with Lou Aronica (Center Street/Hachette)
---
17. Inspirational Memoir - Female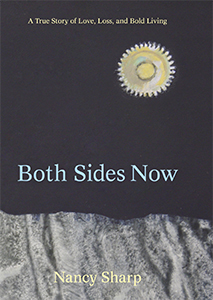 GOLD: Both Sides Now: A True Story of Love, Loss, and Bold Living, by Nancy Sharp (Books & Books Press)
SILVER (tie): Warrior Mother: Fierce Love, Unbearable Loss, and Rituals that Heal, by Sheila K. Collins, PhD (She Writes Press)
What Freedom Smells Like: A Memoir, by Amy Lewis (Anomaly Press)
BRONZE (tie): Tesoro: The Treasured Life of a Discarded Daughter, by Veronica Picone (CreateSpace)
Minefields & Miracles: Why God and Allah Need to Talk, by Ruth Broyde Sharone (Mixed Media Memoirs)
---
18. Enlightenment / Spirituality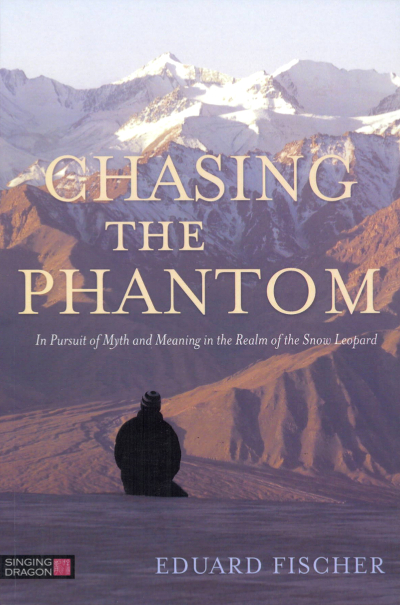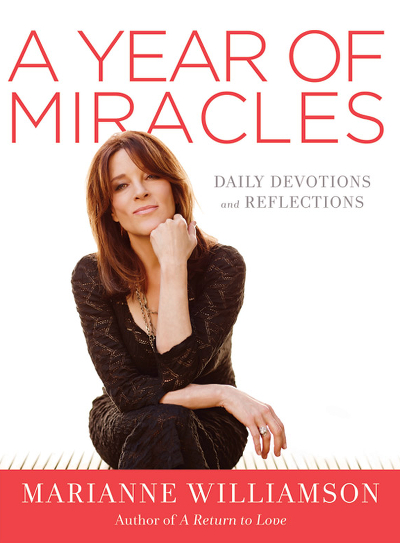 GOLD (tie): Chasing the Phantom: In Pursuit of Myth and Meaning in the Realm of the Snow Leopard, by Eduard Fischer (Singing Dragon)
A Year of Miracles: Daily Devotions and Reflections, by Marianne Williamson (HarperOne)
SILVER: Soul Happiness: The 11 Secrets of Living with Purpose, by Marnie McDermott (Gladileen Media)
BRONZE: The End of Death, Volume One: The Development of Trust, by Nouk Sanchez (Gentle Joyous Industries)
---
19. Metaphysical (Astrology, Tarot, Psychic Development, etc.)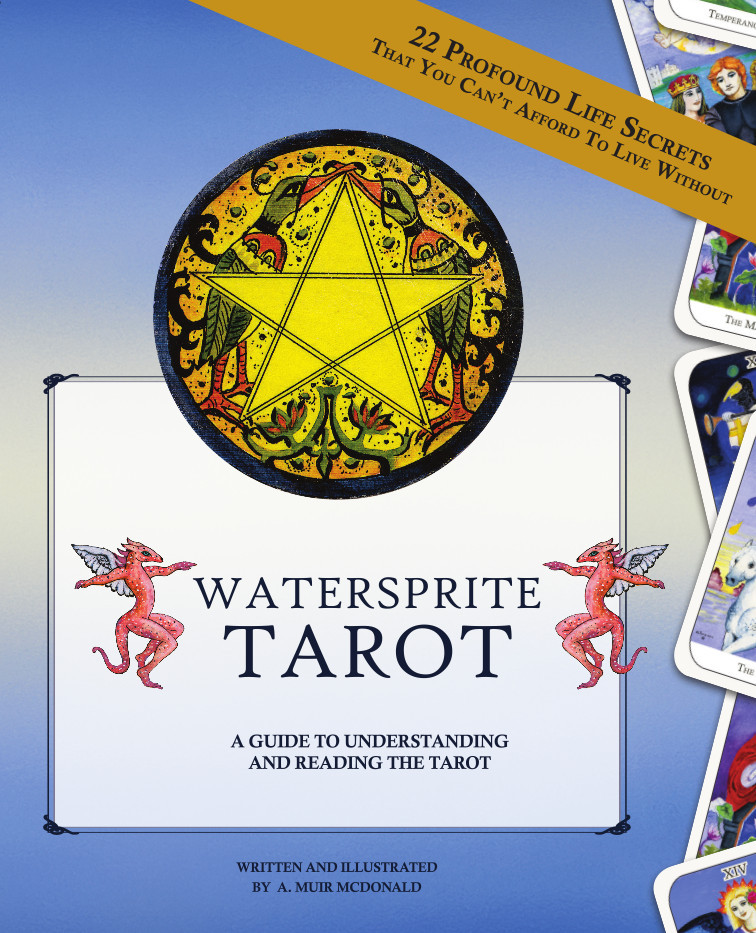 GOLD: Watersprite Tarot: A Guide to Understanding and Reading the Tarot, by A. Muir McDonald (A Blessing of Unicorns Publishing)
SILVER: Heaven Time: Discovering a New Way of Life After a Near-Death Experience, by Lorri Brewer (Aquarius Publishing)
BRONZE: The Real Brass Ring: Change Your Life Course Now, by Dianne Bischoff James (Turning Stone Press)
---
20. Exercise / Fitness / Yoga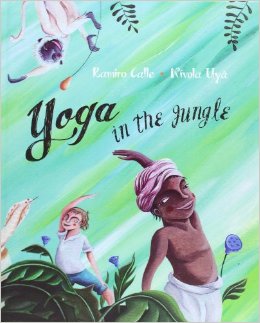 GOLD: Yoga in the Jungle, by Ramiro Calle; illustrated by Nívola Uyá (Cuento de Luz)
SILVER: Secrets of the Super Mom, Part II, by Christina L. Moreland (Super Mom Series)
BRONZE: If Your Dog is Fat You're Not Getting Enough Exercise! by Patricia A. Brill, PhD (Functional Fitness, LLC)
---
21. Health / Wellness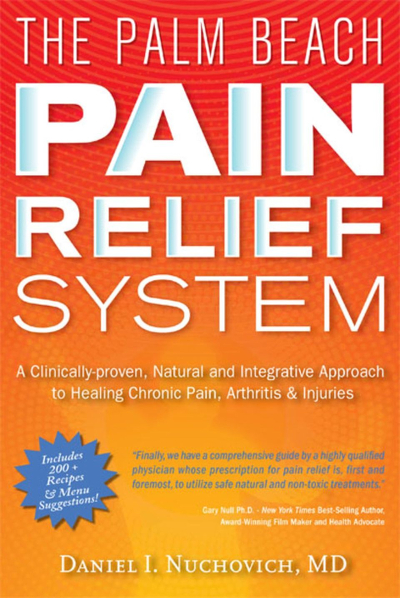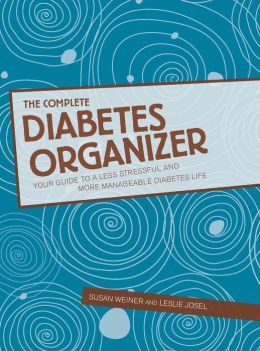 GOLD (tie): The Palm Beach Pain Relief System, by Daniel I. Nuchovich, MD (Essential Publishing)
The Complete Diabetes Organizer: Your Guide to a Less Stressful and More Manageable Diabetes Life, by Susan Weiner and Leslie Josel (Spry Publishing)
SILVER (tie): The Cancer Poetry Project 2: More Poems by Cancer Patients and Those Who Love Them, Edited by Karin B. Miller (Tasora Books)
Integrative Cancer Solutions, by Jean Swann and 27 Leading Experts (Panacea Publishing, Inc.)
BRONZE: Fibromyalgia and Other Chronic Painful Conditions, Second Edition: The Patient's Guide and Survival Manual for Obtaining Proper and Effective Medical Care, by Jeffrey B. Loomer, M.D., FACP, FACR (Mystery Doc Publishing)
---
22. Meditation / Relaxation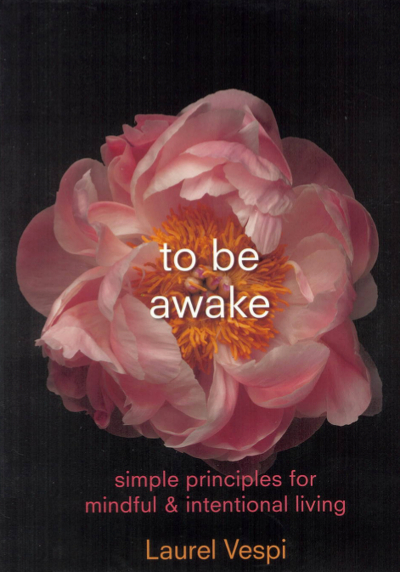 GOLD: To Be Awake: Simple Principles for Mindful & Intentional Living, by Laurel Vespi (Stone Circle Coaching)
SILVER: Sitting with God: A Year of Spiritual Growth, by Allen C. Liles (WestBow Press)
BRONZE: Yoga for the Mind: A New Ethic for Thinking and Being & Meridians of Thought, by Michael Eskin, Ph.D. & Kathrin Stengel, Ph.D. (Upper West Side Philosophers)
---
23. Healing Arts / Bodywork / Energy Techniques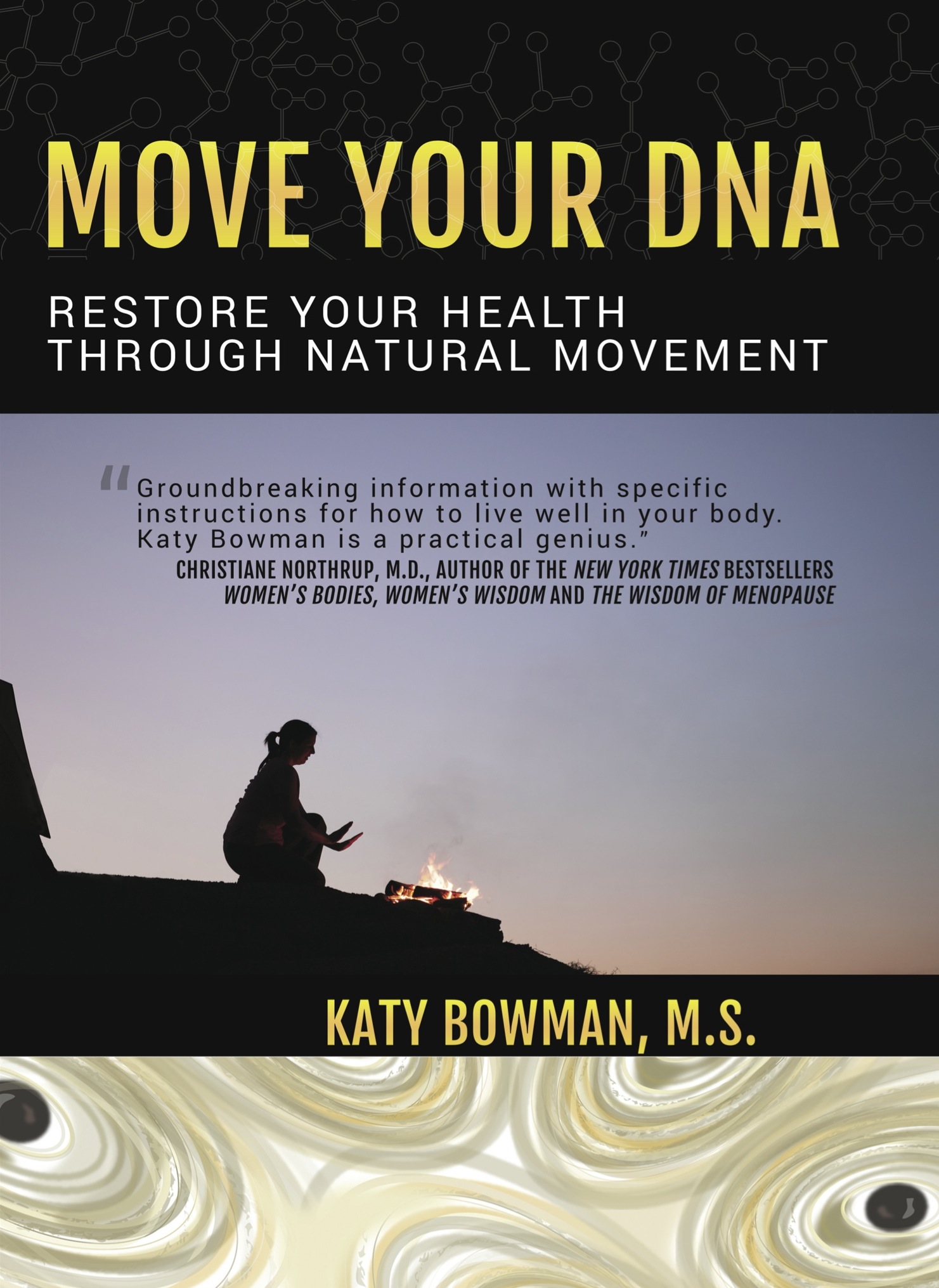 GOLD: Move Your DNA: Restore Your Health Through Natural Movement, by Katy Bowman, M.S. (Propriometrics Press)
SILVER: The Dance of Your Core Healing: Transforming Your Mind, Body & Soul in the New World, by Angelika Maria Koch (Medica Nova Publishing)
BRONZE: Qigong and Chinese Self-Massage for Everyday Health Care, by Zeng Qingnan (Singing Dragon)
---
24. Caregiving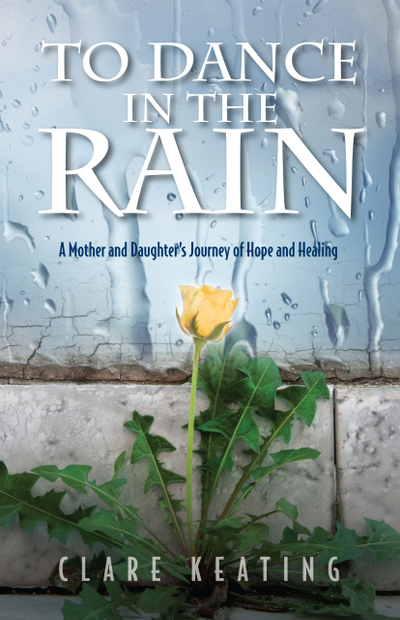 GOLD: To Dance in the Rain: A Mother and Daughter's Journey of Hope and Healing, by Clare Keating (Ceitinn Press)
SILVER: 101 Awesome Things to Do for Someone Who's Sick, by Elaine Wilkes, PhD (CreateSpace)
BRONZE: More Than I Could Ever Know: How I Survived Caregiving, by Dale L. Baker (MsDale Publishing)
---
25. Mature Living / Aging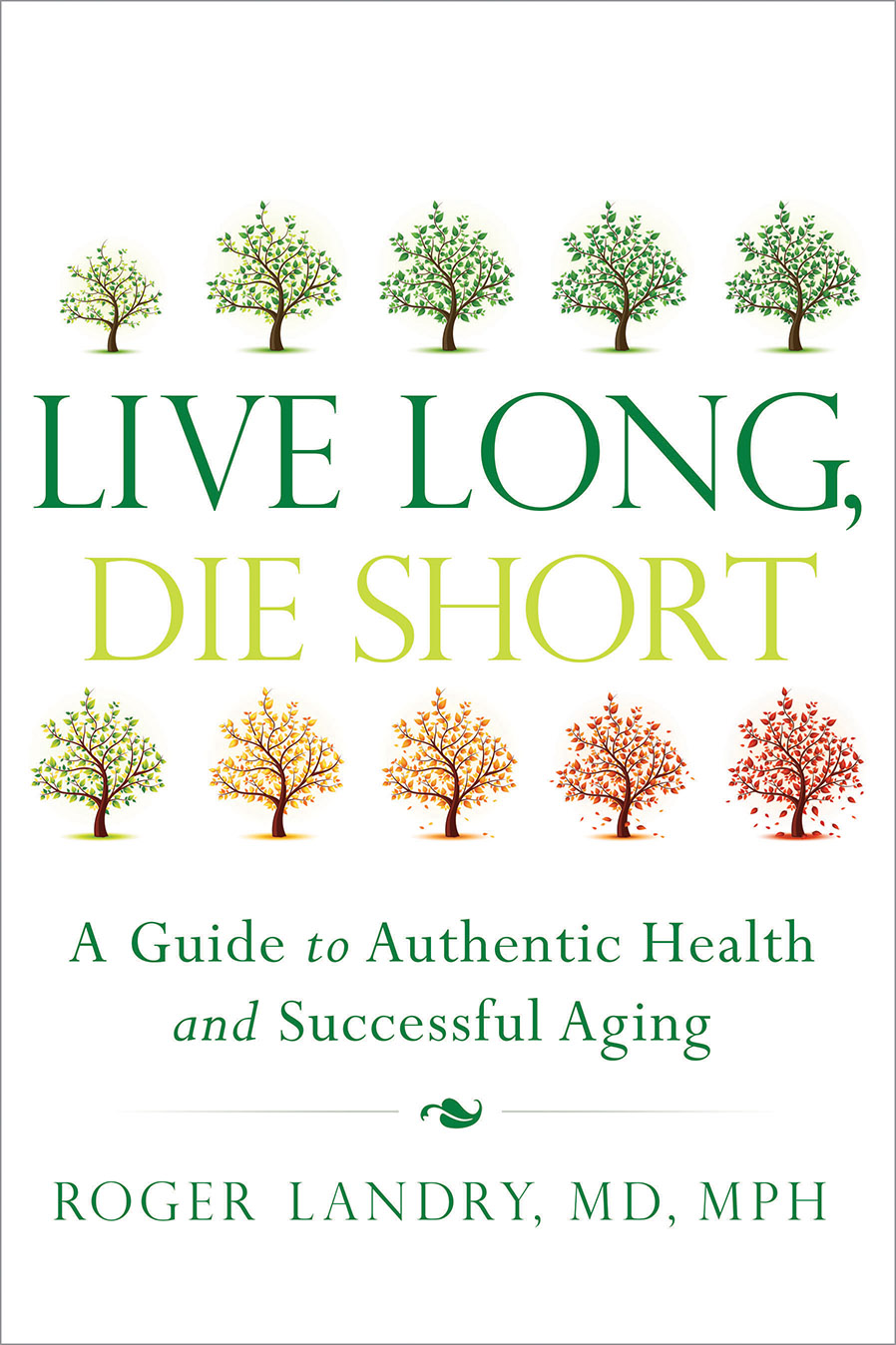 GOLD: Live Long, Die Short: A Guide to Authentic Health and Successful Aging, by Roger Landry, MD, MPH (Greenleaf Book Group Press)
SILVER (tie): The Single Woman's Guide to Retirement, by Jan Cullinane (AARP/John Wiley & Sons)
The Other Talk: A Guide to Talking with Your Adult Children About the Rest of Your Life, by Tim Prosch (AARP/McGraw-Hill)
BRONZE: Grace and Grit: Insights to Real-Life Challenges of Aging for Adult Children and Their Parents, by Fritzi Gros-Daillon (Pink Tulip Press)
---
26. Grieving / Death & Dying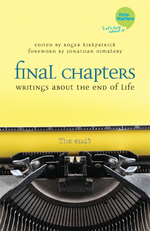 GOLD: Final Chapters: Writings About the End of Life, Edited by Roger Kirkpatrick (Jessica Kingsley Publishers)
SILVER: The Living Memories Project: Legacies That Last, by Meryl Ain, Arthur M. Fischman, and Stewart Ain (Little Miami Publishing)
BRONZE: AARP/ABA Checklist for Family Survivors: A Guide to Practical and Legal Matters When Someone You Love Dies, by Sally Balch Hurme (AARP and American Bar Association)
---
27. Inspirational Fiction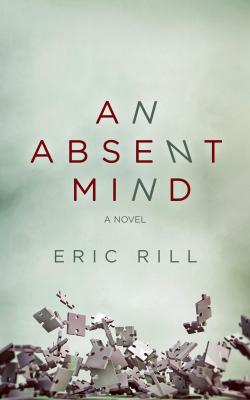 GOLD: An Absent Mind, by Eric Rill (Avante Press)
SILVER (tie): Journey to the Heart, by Nora Caron (Homebound Publications)
Hector at Ground Level: A Very Simple Love Story, by Gary Finnan; art by Camryn Finnan (Balboa Press)
BRONZE: The Vision of the Blind King, by Ako Eyong (Self-Published)

---
28. Adventure Fiction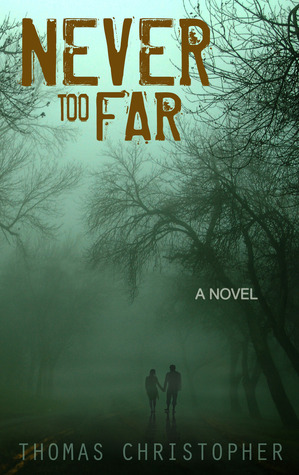 GOLD: Never Too Far, by Thomas Christopher (Kalmaha Press)
SILVER: The Longest Distance, by David Scott (Hesperides Publishing)
BRONZE: The Adventures of Alice Creek, by Emily Knight (Emily Knight Publishing)
---
29. Children's Picture Book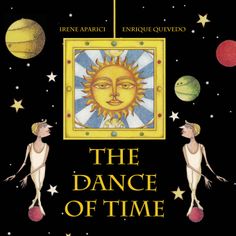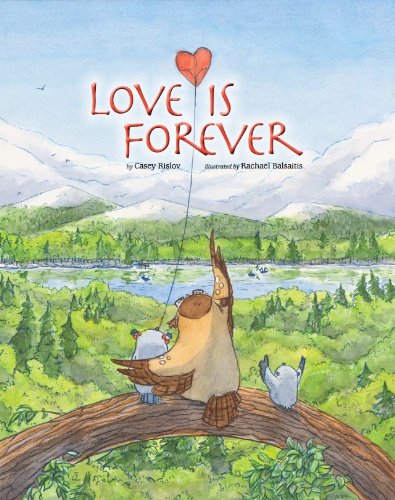 GOLD (tie): The Dance of Time, by Irene Aparici; illustrated by Enrique Quevedo (Cuento de Luz)
Love Is Forever, by Casey Rislov; illustrated by Rachael Balsaitis (Casey Rislov Books)
SILVER: ABC's From the Whippety Wood, written and illustrated by Pamela Harden (The Whippety Wood)
BRONZE: If Chocolate Were Purple, by Jen Barton; illustrated by Yoko Matsuoka (Flickerfawn Publications)
---
30. Children's Non-Fiction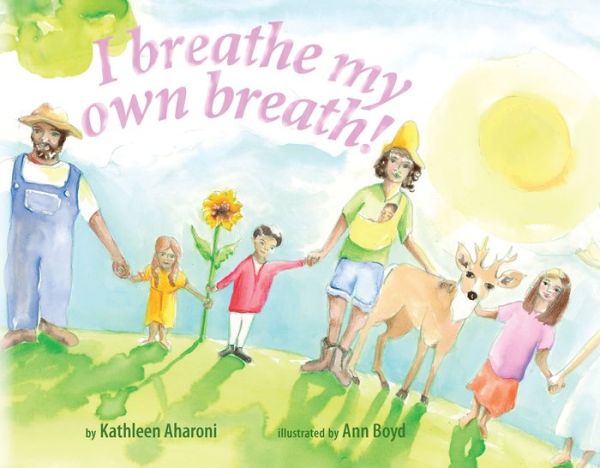 GOLD: I Breathe My Own Breath! by Kathleen Aharoni; illustrated by Ann Boyd (Water over Stone)
SILVER: Ingredients of Young Outliers: Achieving Your Most Amazing Future, by John Shufeldt, MD, JD, MBA (Outliers Publishing)
BRONZE: When Mommy Got Cancer: Creating JOY Together, by Karen Garcia; illustrated by Lisa J. Michaels (Hibiscus Publishing)
---
2014 Evergreen Medals
Here are the 2014 Evergreen Medals. These categories are open to books published since January 1, 2000. Click here to view our Evergreen Medals page.
World Peace
GOLD: Global Emergency Actions: For a Small Urban Industrial Planet, by Alan Wittbecker (Urania Science Press)
SILVER: Three Testaments: Torah, Gospel, and Quran, by Brian Arthur Brown (Rowman & Littlefield Publishers)
BRONZE: To Find the Way of Love: The Purpose of Our Existence, by Oliver E. Deehan (Barett Publishing)
---
Health and Wellness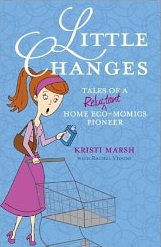 GOLD: Little Changes: Tales of a Reluctant Home Eco-Momics Pioneer, by Kristi Marsh with Rachel Vidoni (Lil' Red Cardinal)
SILVER: Mother Om: Connect with Yourself and Your Child in One Mindful Moment a Day, by Leonie Percy (Self-Published)
BRONZE: Creating Healthy Children: Through Attachment Parenting and Raw Foods, by Karen Ranzi, M.A., CCC-SLP (SHC Publishing)
---
Personal Growth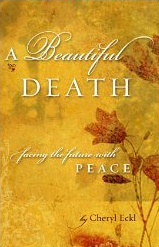 GOLD: A Beautiful Death: Facing the Future with Peace, by Cheryl Eckl (Flying Crane Press)
SILVER: You Don't Have to Be Buddhist to Know Nothing: An Illustrious Collection of Thoughts on Naught, Edited by Joan Konner (Prometheus Books)
BRONZE: Achieve Anything in Just One Year, by Jason Harvey (Amazing Life Press)
---
Spiritual Leadership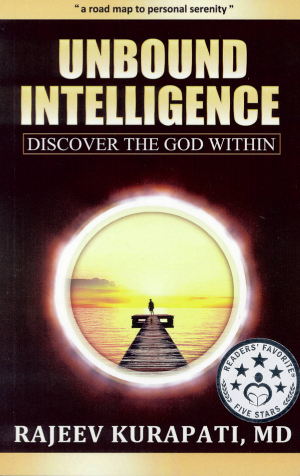 GOLD: Unbound Intelligence: Discover the God Within, by Rajeev Kurapati, MD (Pranova Publishing)
SILVER (tie): Tree Spirited Woman, by Colleen Baldrica (Beaver's Pond Press)
Message from the Mountain: Awakening to Your Life's Purpose, by Chuck Gallagher (Life Paths Publishing)
BRONZE: The Biography of Sakyamuni Buddha, by Venerable Master Hsing Yun (Buddha's Light Publishing)
---
Nature Conservation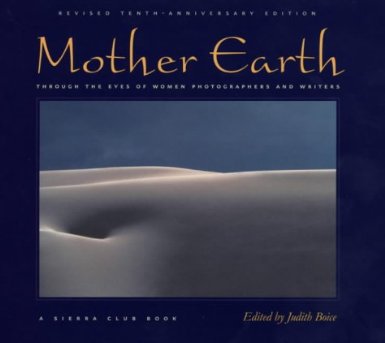 GOLD: Mother Earth: Through the Eyes of Women Photographers and Writers, Edited by Judith Boice (Sierra Club Books)
SILVER: Failsafe: Saving the Earth From Ourselves, by Dr. Ian Prattis (Manor House Publishing)
BRONZE: Nature's Secret Messages: Hidden in Plain Sight, by Elaine Wilkes (Hay House)
---
Comments
---