Feature
Fall Fairs & Festivals
The Season's Biggest Publishing Events
Some of publishing's biggest events take place in the fall, from regionally focused celebrations of books to the world's largest international book fair. We looked at three such fairs that have made interesting changes to their 2014 program: the Frankfurt Book Fair, the Southern Festival of Books, and the Wisconsin Book Festival.
Can't make any of these events? There are plenty of other great publishing events to take advantage of this fall. Check out the sidebar for more festivals, or browse the listings on IP's Events page. Which event will you be attending this fall? Let us know in the comments below!
---
October 8 - 12, 2014
The world's largest book fair is as rich in history as it is in attendees. According to Peter Weishaas' A History of the Frankfurt Book Fair, the international importance of the fair to the literary community was established by 1598, when English scholar Thomas Bodley attended with the intention of stocking the newly refounded Oxford University Library. In 1949, the first modern iteration of the Frankfurt Book Fair was held, and its significance to worldwide publishing and international rights negotiations has continued to increase.
The Frankfurt Book Fair is truly a stage for international literature. Each year, a Guest of Honour is chosen to spotlight that country's contributions to publishing and the arts. This year's focus will be on Finland, with over 50 Finnish authors traveling to Frankfurt for the event. The Guest of Honour pavilion was fittingly designed by three students from Aalto University and seeks to emulate the tranquility and purity of the Finnish winter landscape. For attendees and exhibitors, the pavilion will be a much-needed escape from the crowded halls; last year's fair brought 7,275 exhibitors, 631 literary agents, 9,300 journalists, 275,342 visitors, and 170,664 professional visitors.
Many of these attendees will primarily focus on the fair's main attraction: the rights trade. Frankfurt is the setting for huge international licensing deals every year, with foreign rights agents negotiating the acquisition of new titles for adaptations and translations. However, the fair is also a crucial marketing and networking platform. Exhibitors of literature, non-fiction, and art books set up in hall 4.1, the State of the Arts, and are joined by special events platforms and award presentations. Indie publishers are welcome at the Independent Publisher's Reading Island, a space where new releases are presented and readings held. Self-publishing is also being recognized as an emerging and incredibly important aspect of the industry; a full day's worth of events and discussions will focus on topics relevant to self-publishers, and guided tours of the fair will stop at major self-publishing companies and service providers. For more about getting involved in the fair, click here.
---
October 10 - 12, 2014
Humanities Tennessee has put on this weekend celebration of books annually since 1989. The festival is free and open to the public, which makes it more of a melting pot of readers, authors and publishers gathering to share ideas and new titles than a professional industry event. There are quite a few book festivals held in the South every fall, but the Southern Festival of Books puts a unique spin on the traditional literary fair by hosting it in the capital of country music: Nashville. Thanks to the hard work of sponsors (including Indie Groundbreaking Bookseller, Parnassus Books) and volunteers, massive crowds are drawn to downtown Nashville and for three days, the thriving literary culture of Music City is put on display. Authors and their fans take up residence at the many downtown hotel bars in between readings and events, and book-signing lines form early and stretch through the streets. Parnassus Books builds a full service bookstore on site to best accommodate the hordes of book-hungry readers, but even so gets overrun with crowds. However, book culture doesn't totally overtake the music; local musicians and songwriters join the festivities and showcase their talent at The Café Stage.
The festival always manages to secure immensely talented authors in their lineup, and this year is no exception. Bestsellers such as Pat Conroy, Jasper Fforde, Lev Grossman, Eric Litwin, and Gary Shteyngart are scheduled to attend, as well as IPPY award-winning author Lisa Barr, whose Fugitive Colors won gold in Literary Fiction. For indies and self-published authors, the festival is a great marketing opportunity to access avid readers and members of the book community. To learn more about the festival, click here.
---
October 16 - 19, 2014
The Wisconsin Book Festival technically never stops, with events and readings happening all year round. However, the annual four-day celebration kicks the festival into overdrive with a talented lineup of attending authors and 60 events. Put on by the Madison Public Library, the festival includes readings, discussions, and plenty of activities that draw on local businesses and groups for a rich community experience. Venues range from three of Madison's libraries to the Madison Museum of Contemporary Art and the Great Dane Pub, an award-winning restaurant with historic ambience.
The author lineup is a great blend of local talent and nationally known authors, and represents quite an array of genres. Friday night brings author Gail Sheehy, whose memoir of the politically turbulent 1960's explores her role as a female journalist, as well as the unique collaboration behind Dappled Things, a portfolio-book that pairs Robin Chapman's poetry with Peter Miller's photography. Bestselling author Anthony Doerr will present his latest novel, All the Light We Cannot See, which follows the interweaving lives of a blind French girl and a German orphan boy during World War II.
This year's festival also features a unique set of events co-hosted with the Wisconsin Science Festival. Science fiction lovers will delight in NerdNite, an informal gathering at which "nerds get together for nerdery of all sorts," or presentations and drinking. Sunday starts with Literacy Network's Run for Literacy, a 10k through scenic downtown and the UW-Madison campus. Proceeds go toward ensuring that tutors and classes remain free for low-literate adults in the area. For more information about the festival, click here.
---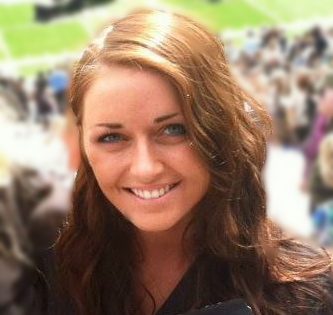 Lauren White recently graduated from the University of Michigan with a degree in History and English. She is an assistant editor at Independent Publisher and hopes to continue her career in publishing in New York City. Please email her at larenee [at] umich.edu with any questions and comments.
---
Comments
---