Independent Publisher on Instagram
Book Awards Testimonials
Here's what past medalists are saying about winning a book awards contest.

I was speaking to (a publisher I'd met at BookExpo) on the phone and she didn't remember me, but then the moment I said that my book won the 2006 IPPY Award for Outstanding Book of the Year - Most Life Changing, she immediately perked up and went "OH." She got really excited after that and wanted to hear more about my book. She was happily anticipating my book proposal. First, it shows how well-known and prestigious the IPPY award is. Just the name IPPY Award can knock down brick walls. Second, it's a great example of how important it is for authors to submit their books to award contests."
Bronwyn Marmo, 2006 IPPY Medalist for The Food is a Lie, the Truth is Within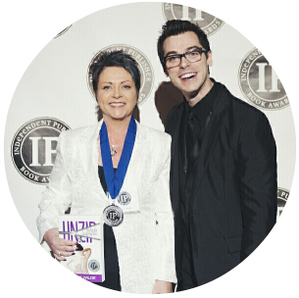 In a short time since winning an IPPY award, my book, myself or my clients have been featured on five-plus TV shows and three national magazines... In fact, straight after the award night I had to jump in a taxi across New York to a TV studio for a live feed back to a national day time TV show in Australia, hot off the press from the awards... I can't thank the IPPY awards enough."
Maggie Wilde, 2014 IPPY Medalist for Mind Potential: Unzip the Fat Suit Using Your Mind

Because of your wonderful award I was on national TV and a foundation is proposing to get me talking in Catholic girl schools across the country... I can't tell you how grateful I am!"
Jane Foster, 2013 Illumination Medalist for Below Sea Level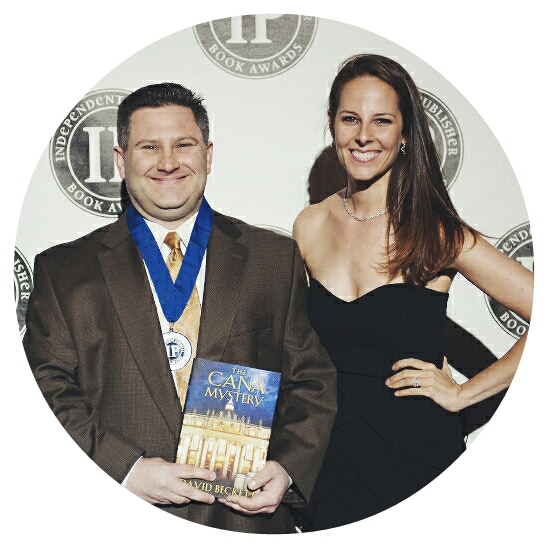 "On Tuesday, May 6, the judges announced that The Cana Mystery won silver in the category Best Suspense/Thriller. By Friday, my Amazon author rank had risen to #49 and my novel's Paid Kindle Rank had climbed from #14,000 to #14! On Saturday, The Cana Mystery reached #1 in the subcategory Mystery, Thriller, & Suspense, ahead of bestselling works by Dan Brown and Tom Clancy. By Mother's Day, we'd surpassed even Veronica Roth's blockbusters Divergent, Insurgent, and Allegiant. Clearly, winning an IPPY award makes an enormous difference!"
David Beckett, 2014 IPPY Medalist for The Cana Mystery

A note about book contests: books don't enter themselves. As self-published authors, you and I must do all the heavy lifting. It's not easy entering book competitions. There is always a modest entry fee, often long and cumbersome submission forms, the mailing of multiple copies of your book, and the long wait that can take months. But because there are so few book stores anymore, about the only way most authors can generate recognition is through doing well in contests. My first novel, The Confederate War Bonnet, won the gold medal in the 2008 Independent Publishers Awards (the IPPYS), and sales of my book increased five-fold. Besides, that letter telling you that your book is a contest finalist is one of the flagship moments in a writer's life.
Jack Shakely, 2014 & 2008 IPPY Medalist

It's made a huge difference in my sales, and was the key factor in convincing me to go to a second printing. The IPPY gold seal looks great on the new cover, and I think it's opening some doors to publication reviews."
Ed Spivey, IPPY Medalist for A Hamster is Missing in Washington D.C.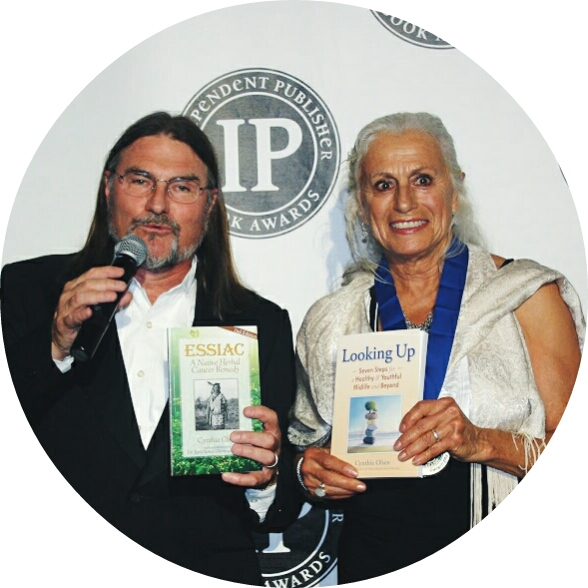 My latest project was planned as a more personal story. It became a lengthy, labor of love. When I made the decision to enter my book in the IPPY Awards, I had no idea it was the same company who awarded me in 1997 (that year they were called the Small Press Book Awards). Fifteen years later, there I was in New York, my three daughters in attendance, receiving recognition for my work. Although years have passed, writing and publishing continues to be a wondrous and fulfilling purpose in my life."
Cynthia Olsen, 2012 & 1997 IPPY Medalist

Equipped with these awards, the book has taken on a new life. We've had several reviewers who passed on the chance to review it the first time around offer to review it now. We've also had some paperback reprint interest and even some film interest."
Joan Schweighardt, 2004 IPPY Medalist for Gudrun's Tapestry
---
Comments
---