Independent Publisher on Instagram
Feature
IPPY New Year
Award-Winning Authors and Publishers Share Their Resolutions
2014 was a year of monumental changes in the publishing industry – changes that impacted everyone, from publicists and authors to editors and readers. We decided to find out how some of our 2014 IPPY award-winners are responding to another year's worth of experience by asking for their New Year's resolutions, and they delivered. The contributions below are varied, including general goals and specific marketing tactics, but there is one constant: these award-winners are making things happen. Cheers to 2015!
---

This coming year I want to pause often to meditate on the absolute magic that is writing. So often I get caught up in the grammar, the mechanics, the minutiae of it all. I forget, as I sit huddled over my keyboard, that we writers weave entire worlds and establish absolute truths from empty air. I resolve to give that magic the respect and reflection it deserves."
S.K. Falls, author of Secret for a Song, 2014 IPPY Gold Medalist
---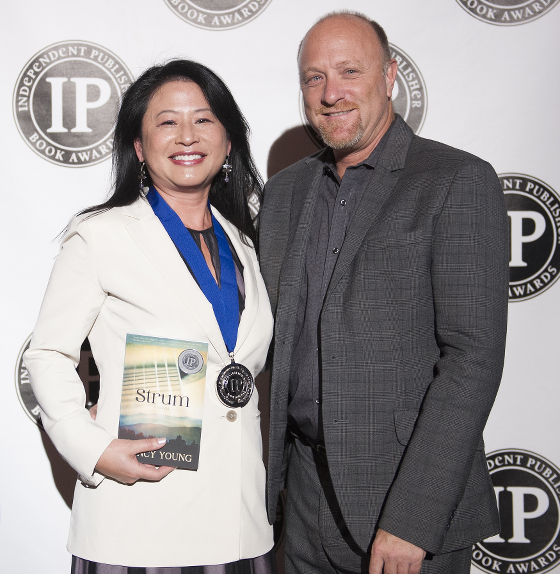 "2014 was a bumper year for me – six book awards including an IPPY Silver Medal and an USA Best Book Finalist Award! Never in my wildest dreams did I think those accolades would come to a first-time novelist. My New Year's resolution is to ride out this good luck wave as far as my literary sea will take me! When a writer receives an award, it's our obligation to keep on writing, to keep on offering what is real and true. As Ernest Hemingway once said, 'All good books have one thing in common, they are truer than if they had really happened.' I resolve to keep my light burning bright and my words in front of many readers, because writing is an act of love."
Nancy Young, author of Strum, 2014 IPPY Silver Medalist
---

John F. Blair, Publisher celebrated our 60th anniversary in 2014, so looking into 2015 we're resolved to enjoy another successful decade of independent publishing. Importantly, '14 was also the year of #ReadWomen2014 where readers, writers, and reviewers made special efforts to dedicate their night stands, bookshelves, and time to female authors. We, of course, want to continue that dedication by publishing fantastic female authors, but Blair has always strived to publish books by and about all kinds of different authors and subjects. #WeNeedDiverseBooks is a similar call to readers for 2015: make efforts to read books by diverse authors or that celebrate characters that don't get the spotlight as often as they should. Our lead title for Spring, The Cherokee Rose follows three protagonists who are all women of color, two of whom identify as gay. A debut novel by MacArthur 'genius' Tiya Miles, it's the perfect book to add to your #DiverseBooks shelf. The book's ability to deftly cover an overlooked American history of Native-American slaveholding and its complex array of historical and modern-day characters will probably make it a fast favorite for all types of readers, too."
John F. Blair, publisher of Met Her on the Mountain: A Forty-Year Quest to Solve the Appalachian Cold-Case Murder of Nancy Morgan, by Mark I. Pinsky, 2014 IPPY Gold Medalist
Porch Dogs, by Nell Dickerson, 2014 IPPY Bronze Medalist
Long Gone Daddies, by David Wesley Williams, 2014 IPPY Gold Medalist
---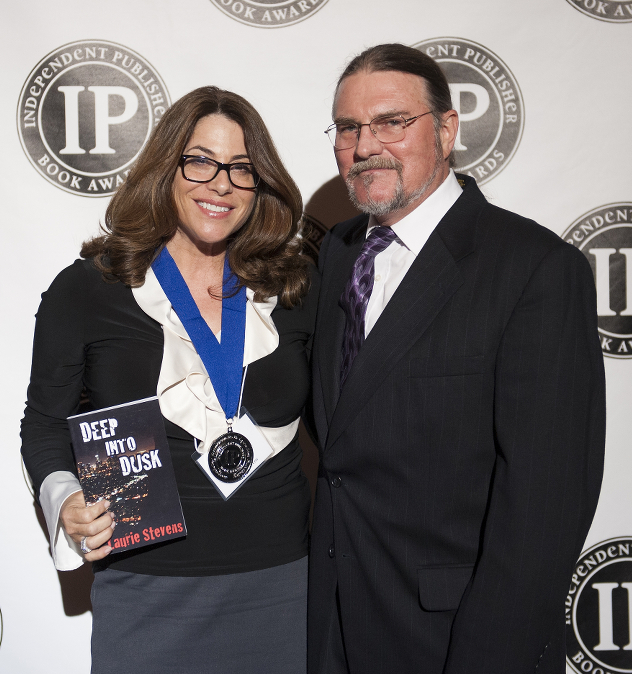 This coming year I will see the publication of the 3rd book in the Gabriel McRay suspense series, The Mask of Midnight. So the marketing and promoting (and of course a submission to the 2015 IPPYs:) is a mandatory resolution. Another resolution is to publish the books of two authors who have signed on with my company, FYD Media. FYD stands for Follow Your Dreams--something I hope is on everyone's New Year's resolutions list."
Laurie Stevens, author of Deep Into Dusk, 2014 IPPY Silver Medalist
---

40 years of resolutions and the Heyday mission is to continue to bring a sense of wonder and serendipity to their publishing program."
Heyday Books, publisher of Bad Indians: A Tribal Memoir, by Deborah A. Miranda, 2014 IPPY Gold Medalist
---

In 2015 I will continue writing, but that's not much of a resolution, as I always write. By the end of 2014 I will finish my second novel, The Attachment. In 2015 I will work to see it published. Once that process is underway I can turn to the next project. So 2015 will be a year of endings (finishing one book) and beginnings (starting the next). I have the outline of a plot in mind, which for me is the easy part. Turning that plot inspiration into readable fiction, driven by compelling characters, now that's work fit for the new year."
David La Piana, author of First Generation, 2014 IPPY Bronze Medalist
---

I generally don't make New Year's Resolutions—I am desperately undisciplined. But, each year I've heard other writers pledge to write more, or write more regularly in the coming year. I'm not good at writing on demand or according to a schedule, and after having written three books I know that that is just the way I write. Yet, I've spent the last year beating myself up, for cranking out nothing more this year than a holiday short story, and a blog that follows a fairly erratic schedule. With Unbroken I wrote when the words came: in line at the supermarket, in the car stopped at traffic lights, in the middle of the night when I should have been sleeping. But looking back, I think I should have had more control; I should have been able to write steadily, during whatever time I set aside. It is, after all my talent; I should be able to control my muse. Then I realized, I had fallen into that familiar pit. I was letting what others did, what I thought I should do, take over. And it was making me miserable, this trying to conform. So for 2015, I am resolving to respect myself, to embrace my process, to give myself the room to think, to plan and when I am ready, to write."
Larry Benjamin, author of Unbroken, 2014 IPPY Gold Medalist
---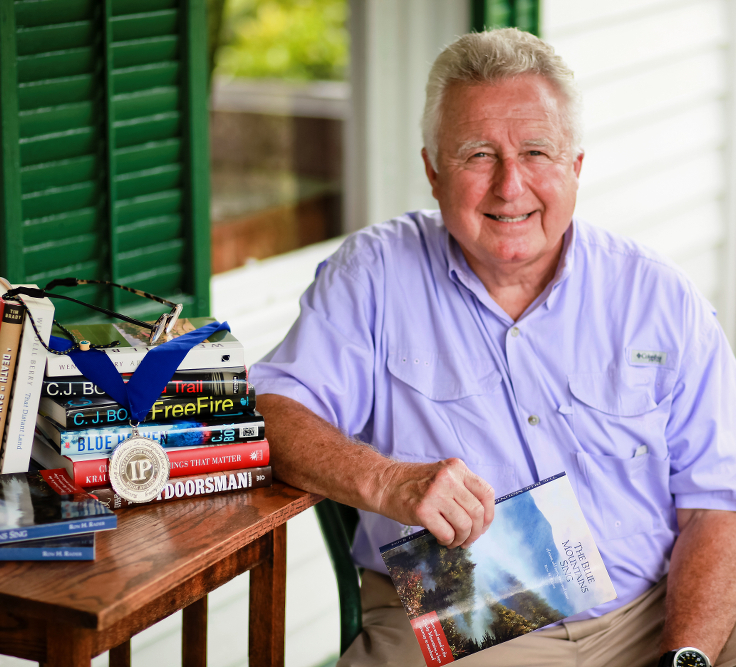 "My 2015 goal for my book, The Blue Mountains Sing of Rivers, Old Men, Trails and Trout, is market expansion. I'm grateful for the growing number of very helpful blogs and resources aimed at neophyte indies like myself. Now, I must move my book from a retail "craft" offered to our approximate 12 million tourism visitors here in the Great Smoky Mountains to a broader market. My webpage/semi-blog (www.thebluemountainssing.com) is nearly remodeled and I plan to have my memoir on Kindle and as an audiobook by second quarter.

"With my coming -of-age memoir out of the way, I am trying desperately to choose the theme of my next book. I could use some help and ideas on learning how to distill all these ideas swirling in my head into a singular and realistic theme.

"I'm so grateful to have been chosen for 2014 Silver for Best in South – Non Fiction. It truly inspired me to press on.

"To all the wordsmiths and others beyond: may your 2015 be a blessed one."
Ron H. Rader, author of The Blue Mountains Sing of Rivers, Old Men, Trails and Trout, 2014 IPPY Silver Medalist
---

I intend to write and publish the sequel to my book Midlife Cabernet. After winning the IPPY Bronze Medal for Humor in 2014, it's only appropriate to continue the laughter with Happy Hour: Why Midlife is Your Best Time of Life. I'm determined to finish the book because I'm not getting any younger."
Elaine Ambrose, author of Midlife Cabernet: Life, Love, & Laughter After Fifty, 2014 IPPY Silver Medalist
---

Lifetime of Vermont People represents the pick of 63 years of photographing Vermonters. It also is the result of writing and editing 60 profiles seven days a week for a year that left me exhausted, depressed as well as stressed, overweight, and swollen legs from sitting behind a computer too long.

"Why do I do this to myself? It is my job to write, photograph, edit, publish, market, and sell what creativity I have, and I promised myself Lifetime would be the best book of the nine I have published.

"Well, it is and won a bunch of awards, perhaps also because it was beautifully printed in Italy. A coffee table book, 208 pages (I planned 170 but the stories were too good). The IPPY Award was the most important as my book was honored for being the best non-fiction book from the northeast; it was the first time my writing was recognized. The pain was worth it—I'm sold out of the first edition of 2,500.

"But my resolution is never again to spend so much continual time cramped under a computer. And my resolution is also to produce, in the next year, two coffee table books from my photos taken in France during the 1950s. This is a visual project with much less writing and is my focus, so to speak, during the 81st year of my life."
Peter Miller, A Lifetime of Vermont People, 2014 IPPY Gold Medalist
---
Comments
---