Praise for Breaking Through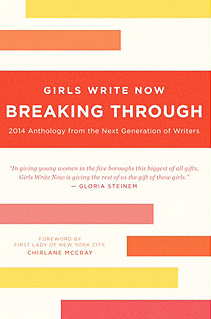 "To write is to bring an inner voice into the outer world, to believe that our thoughts are worth entering the thinking of others, and to make real what has never existed in quite the same way before. What could be a better path to self-valuing than that? In giving young women in the five boroughs this biggest of all gifts, Girls Write Now is giving the rest of us the gift of those girls."
— Gloria Steinem
"When girls write their truth in their particular way, with their particular vibrant edged rhythms and images, the door to the new world opens. Girls Write Now is a breathtaking liberation. The wild birds are flying free."
— Eve Ensler
All too often, still, girls' voices are muted, restricted, ignored silenced. Why? Because of the fear about what they might say, the truths they know. What happens when their voices are set free? Girls Write Now knows the answer to that question. They soar! They write powerful moving stories about their lives and the lives of others. They write uppity stories that question us and challenge the status quo. And every word on the page becomes a declaration of freedom.
— Marcia Ann Gillespie
Feature
Girls Write Now
Behind the Incredible Writing and Mentoring Program
At their annual holiday fundraiser, I was lucky enough to meet the incredible women behind Girls Write Now. I first learned of the organization through their IPPY award winning anthology, a version of which is released yearly to show off the "next generation of women writers." These unique collections of stories, memoirs, poems, and essays are truly treasures in and of themselves; with a theme of breaking through boundaries, this year's anthology celebrates the power of finding a voice and using it to transcend internal and external barriers. The book is all the more poignant when you consider what it represents: the empowering relationships between mentors and mentees in the Girls Write Now program.
Girls Write Now is an organization dedicated to developing the writing skills of underserved high school girls. To enact this goal, the program pairs each mentee with a young woman who will guide her through the various phases of writing, from an idea's conception to editing, revision, etc. But beyond teaching young women the basic tools to write, the mentor/mentee relationship allows the mentor to foster her mentee's individual voice on a personal level. The anthology is a testament to the benefits of such close working relationships; each mentee is encouraged to pursue a writing style that is uniquely her own, and to let her creativity and intellect shine through.
However, the experience is not one-sided. The program ends with the CHAPTERS reading, at which each pair is invited to select and share their best piece of writing. Mentors and mentees often present together in front of their peers, strengthening their investment to the program and to each other as they share their hard work with the public. And finally, the pair get to share the empowering moment of seeing their writing in print when the anthology is published. But don't take my word for it – IP got the chance to speak with one such mentor/mentee pair, Annie Reuter and Angel Pizarro, about their experiences with Girls Write Now. Both were featured in Girls Write Now: Breaking Through, and you can read excerpts of their writing below.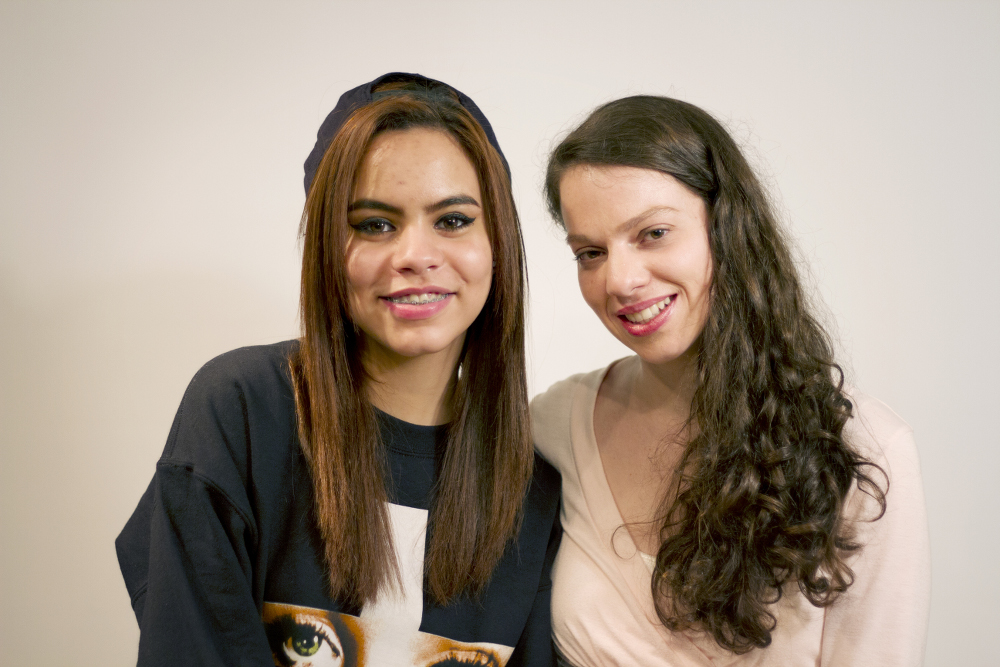 How would you describe your relationship?
Annie: Comfortable and understanding. I see a lot of myself in Angel as a 16-year-old. Her love for One Direction reminds me of my obsession with the Backstreet Boys as a teenager and we instantly bonded over this during our first pair session. We talk about everything: school, work, music, writing, life, philosophy. I always look forward to our pair meetings each week to see what's new in her life and learn about the most recent bands she is listening to.
Angel: We have a very comfortable relationship. We are able to talk about anything without feeling restricted. We are very much alike and have alot in common. Our weekly meetups is a huge stress-reliever for me, and I always look forward to them.
What is the most rewarding part of your relationship?
Annie: Sharing a passion for music and writing. Our meetups are often a stress reliever and are a constant reminder of why I became a writer to begin with. Working with Angel and seeing her writing develop is so inspiring.
Angel: I think the most rewarding part of our relationship is being able to have a model of who I want to become. I see myself heading in Annie's path, and I am more than glad to have her as a guide.
What have learned from your mentor/mentee?
Annie: I've learned how to be more descriptive in my writing. Angel has a way with words and I often feel like I'm in each story or poem she's writing by her vivid detail. I've been trying to get more vivid in my own feature stories. She has also opened my world to try different genres in writing including poetry and songwriting as well as more personal, first-person stories.
Angel: The coolest thing that I learned from Annie is that music journalism is her profession. I'm so fascinated in what she does and it's something I would like to do. I'm always so curious about a show she covered or a musician she interviewed. There's always something interesting to talk about with Annie.
What has been your favorite moment or experience during your time with Girls Write Now?
Annie: When I first met Angel, her passion for music came at me full force. When I learned she had never been to a concert before, it was my goal for that year to go to one together. I just thought it would be so fun to take her out of our usual writing environment and go to a concert. Later, we'd talk about it and if we were inspired write about the concert experience as well. Being a music journalist, I was given tickets from work to see Amos Lee at the Beacon Theater and took Angel with me on a Friday night. To see her awe and excitement at the show, taking photos and videos, reminded me why I became a music journalist in the first place. That will always been one of the stand-out moments of our time together with Girls Write Now.
Angel: My favorite moment with GWN was the chapters reading. It was such an inspiring and fulfilling experience. Seeing those girls pour their hearts out in their poetry made me feel like I was exactly where I should be. It was extremely emotional, especially when I was the one on stage sharing my writing with others. I felt like I could be much more than what I tell myself. That I could accomplish anything I set my mind to. It made me realize how powerful writing is, and the crave I have for it.
How has your writing changed/developed since you've been a part of Girls Write Now?
Annie: I really feel like I've found my voice being a part of Girls Write Now. For so long I've just written music news stories but now I'm more aware of my ability to relate with my reader by using first person in my articles when necessary. Also, I'm not as fearful to stand in front of a crowd and read my work. The yearly Chapters Readings have helped both Angel and I tremendously in getting over our stage fright and fear to read our work to others.
Angel: I think GWN has taught me so much when it comes to writing. I do consider all that I learned from this program when I am writing. It has helped to develop my skills in a way that I can use for many situations. GWN benefited me in a number of ways, and I am very grateful to be a part of such a phenomenal community.
---
EXCERPTS FROM BREAKING THROUGH:
Speaking Out, by Angel Pizarro
isolated, anti-social little girl
not able to stand up to the world
afraid to think, afraid to speak
in silence she began to sink
so many thoughts in her mind
but the right words she couldn't find
all the books she quietly read
put a thought in her head
she could write what she wanted to say
that would be speaking up in a way
and so she wrote her words down
The Music Battle, by Annie Reuter
This wasn't just rebellion, it was war.
You see, from the very first concert I covered in college I was hooked. Writing about music was my future. I had no Plan B. Sure, I understood their concern about another unpaid gig, but it was a foot in the door to the mecca of music journalism and a white flag of surrender I would not give them.
I was just one step closer to touring with bands and interviewing my favorite musicians. Of course, it would take months of unpaid work to get there and a lot of inner battles of what dinners or birthday celebrations I could attend because having no money was a constant enemy. The victory, though, was always in sight for me: getting paid to do what I love.
I'll never forget that feeling of being published on RollingStone.com as an intern or that first freelance check I received in the mail months after my internship ended. As I gear up to attend my very first awards show, the ACM Awards this weekend in Las Vegas, I'm glad I never gave in. Victory is very sweet.
To find out more about the Girls Write Now organization, visit the website here.
---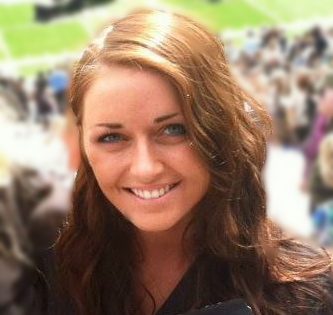 Lauren White graduated from the University of Michigan with a degree in History and English. She is serving as Assistant Editor and Awards Account Manager at Independent Publisher. Please email her at larenee [at] umich.edu with any questions and comments.
---
Comments
---