Indie Groundbreaking Book
Drawn Together
Dual biography traces the lives of two influential illustrators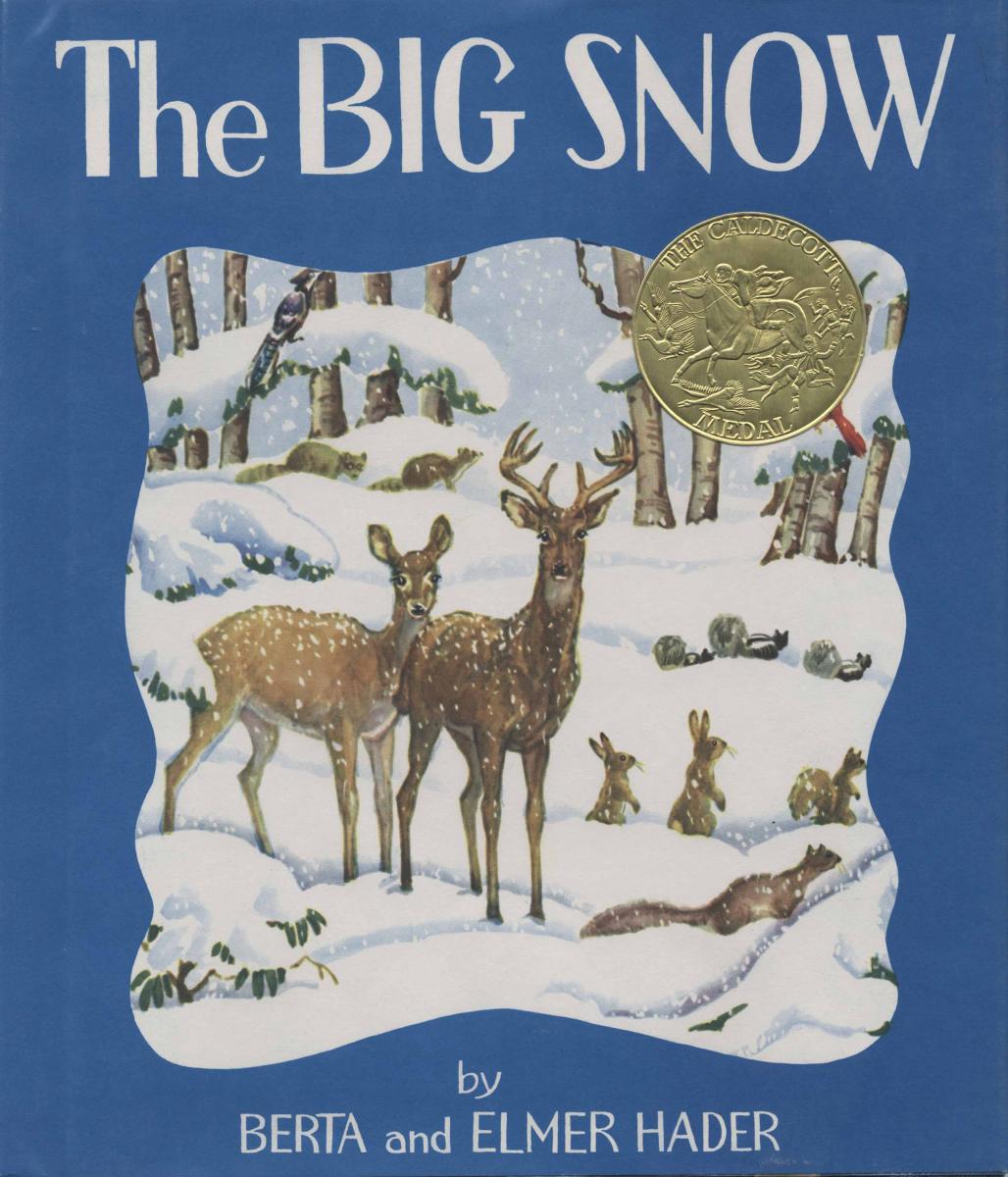 Berta and Elmer Hader's books were part of my growing up years, and they were still on the bookshelves when I became a librarian. Their Caldecott Award stickers indicated they were outstanding artists, and the animal stories were appealing, but I hadn't thought much about the people behind the books.
So begins the preface to Drawn Together, a dual biography that traces the lives of Berta and Elmer Hader. The two were a married pair of 20th century children's book authors and illustrators who did most of their work in a collaborative fashion. Penned by Sybilla Avery Cook, a former librarian and teacher with a love for books of all types, this project is something of an anomaly in the publishing world. As Cook notes in the preface, she has always been a fan of the Haders' work, but never knew much of the people behind the stories or the gorgeous illustrations.
She's not alone: think about your favorite books when you were a kid. You may remember the authors' names, but do you know much about who those authors were or what they did with their lives when they weren't creating children's books? As you grow up, it's natural to want to learn more about your favorite authors, bands, actors, or artists than just their work. When you're a kid though, there is only the work: the stories, the characters, the illustrations. When I was young, I remember reading an autobiography by Bill Peet—one of my favorite authors and illustrators —and being blown away by the fact that he'd worked for Disney Studios and played a part in the production of Snow White and the Seven Dwarfs.
It's with this same wonderment that Cook excavates the lives of Berta and Elmer Hader. Starting with a convenient "in"—her friendship with the Haders' niece—Cook covers the long and fruitful careers of the Haders with an impeccable eye for detail and a clear foundation of substantial research. Everything from the couple's relationships with influential editors and publishing industry figures to their opposition of a bridge development project near their property in New York gets at least a few pages of focus.
Young authors and artists of today will be heartened to know that, just as they may struggle to find career options, the Haders also once lived on cobbled-together salaries. One of the most amusing anecdotes in the book tells about how Elmer worked as a vaudeville actor to fund his art studies in France, teaming up with a friend in a show where both posed as artful statues. Later, the Haders took to doing art for magazines or book sleeves, before finally getting into the book publishing world themselves.
Ultimately, Drawn Together is a groundbreaking and worthwhile read for two core reasons. The first is that it showcases how a marriage and a professional relationship can dovetail into something greater than either. The Haders weren't the first couple to write and illustrate books together, and they certainly won't be the last, but reading about how they collaborated to create their works of art is heartwarming to say the least. The second reason that Drawn Together is worth a read—and the reason that is most likely to draw the interest of people reading this column—is how Drawn Together doubles as a history of the golden age of children's book publishing.
As Cook notes here, children's books were not a focus for most publishing companies until the aftermath of the first World War. It was only in the 1920s that publishers really began building departments focused exclusively on kid's titles—with influential women like Louise Seaman, Virginia Kirkus, and May Massee leading the charge. The Haders hit this groundswell of children's publishing activity at the perfect time, starting out as illustrators for Macmillan, and then eventually writing their own books as well. (The Wikipedia entry on the Haders notes that they illustrated over 70 books and wrote half of them.) Through the framing device of exploring the Haders and their lives, Cook is able to take readers through the rise of children's book publishing, from the creation of children's departments at noted publishing companies to the establishment of the Newbury medal and even through the Great Depression, which very nearly killed the entire niche.
There's a sadness that pervades the latter part of Drawn Together, even though the Haders lived relatively long lives and found a lot of success. (They even won the Caldecott Medal for their beautiful work on 1948's The Big Snow.) However, the Haders' roles in the children's book publishing industry came to an end as quickly as they had begun, as changing trends in that industry pushed the authors out of vogue and into obscurity by the late 1960s. In Cook's eyes, all of that trend chasing led to an industry based on inferior, less artistic, and less imaginative products than what the Haders had spent years creating. Even if you don't agree with her, though, it's fascinating to take a walk down memory lane to a time when the world of children's books looked very different indeed.
Drawn Together will be published next month by Concordia University Publishing. You can call the publisher at 503-493-6370 to order the book.
---
Craig Manning is currently studying English and Music at Western Michigan University. In addition to writing for IndependentPublisher.com, he maintains a pair of entertainment blogs, interns at the Traverse City Business News, and writes for Rockfreaks.net and his college newspaper. He welcomes comments or questions concerning his articles via email, at manningcr953@gmail.com.
---
Comments
---