Feature
5 YA Books You Should Check Out
Indie Young Adult
Young Adult is a hugely popular book genre, and for good reason. A good YA novel can make you laugh, cry, and think - no matter your age. The below books prove that indie authors are contributing greatly to the influx of thought-provoking YA work in the past several years.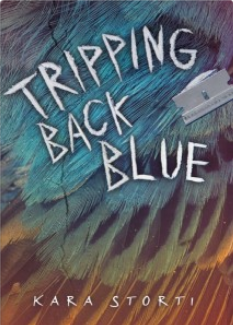 Tripping Back Blue by Kara Storti
Some readers dismiss YA as books for teens but lacking depth. Tripping Back Blue is one I would give to those readers to challenge that misconception. We meet Finn as he is selling drugs to fund his studious sister's upcoming Harvard education. The two don't have any other family they can rely on and Finn is immediately sympathetic, despite his criminal actions. As the book progresses though, the reader is taken into the very real and visceral world of drug dealing and drug abuse and the slippery slopes- not straight lines- that can lead there. Despite the sometimes dark and seemingly hopeless situations, Storti keeps you reading with richly drawn characters you want to follow to the end.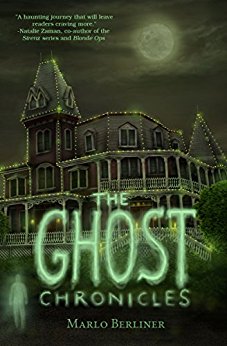 Ghost Chronicles by Marlo Berliner
Ghost Chronicles is the first in an anticipated series bringing a more original spin to paranormal fantasies. Michael is kind of an All-Star eighteen year old- loving family, great girlfriend, and a budding basketball career. Then an accident wiped it out in an instant. He struggles as a ghost, adapting to his new world and watching his family mourn. With the help of another ghost, Tom, Michael learns more about his abilities. Soon he meets Sarah, another teenager who died tragically. As he grows closer to Sarah and struggles to deal with the rule about not joining souls in the afterlife, he faces a more serious problem when he finds out demons are after his soul for an unknown reason. There is a lot of world building in this book to set up what could be a very compelling series.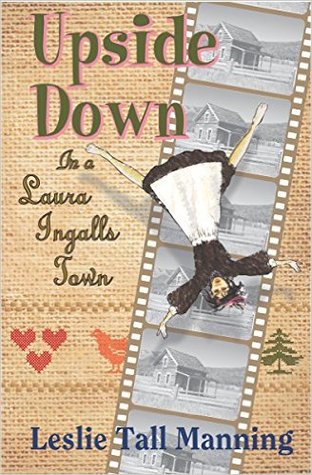 Upside Down in a Laura Ingalls Town by Leslie Tall Manning
Sixteen year old Brooke Decker is more focused on partying than her schoolwork and her father doesn't know what to do with her- until he gets the family on a reality show. This reality show has a different spin though. All the participants are forced to live in the North Carolina backcountry, circa 1861. Now, Brooke flounders when dealing with the demands of a teenager in the nineteenth century like milking cows and fetching water. To make matters worse, modern troubles still exist in this time too- dressing the right way, trying to figure out if a guy likes her. All while having every moment of her life filmed. Brooke's struggles with family, relationships, acclimation, and living in a "reality" show are handled with believable emotion and humor. Her journey feels real and Manning avoids making the story cliched.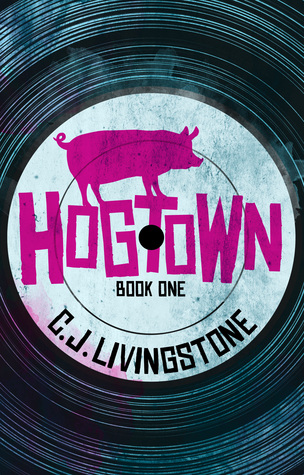 Hogtown by C.J. Livingstone
Cameron Power lives in a small town living a small town life. He is a junior in high school with good grades and a certified math nerd- with the stereotypical look to match. A chance invite to a party changes his whole life in one night. Rock and roll and a punk girl set him down a road he never imagined for himself. As he taps into his new passion, he finds resistance from his parents, some support from his friends, and, most importantly, a part of himself he never knew existed. Hogtown is a rock fairy tale with a great soundtrack, where the hero wields a guitar and getting the girl isn't the mission, the gig is.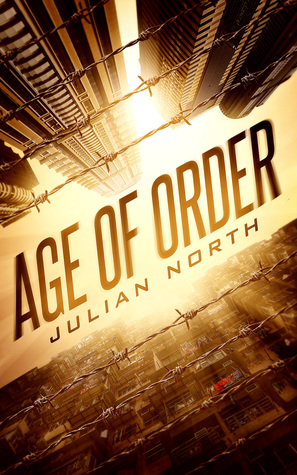 Age of Order by Julian North
Age of Order is a dystopian novel that stands out for its characters and setting. In the not too distant future, New York City is divided into five cities and movement between them is not free, it all comes down to genetics. When Daniela Machado is offered the chance to leave Bronx City for the elite Tuck school, she is suspicious, but also desperate to gain access to a cure for the disease killing her brother. As Daniela fights the politics and rivalries around her, she uncovers a bigger threat than she ever could have imagined. This is a thrilling sci-fi story that grabs the reader on the first page and doesn't let them go.
---
Comments
---