Independent Publisher on Instagram
Feature
2017 Independent Publisher Book Awards Press & Medalist Page
Congratulations to the winners of the 2017 Independent Publisher Book Awards!
Below you will find important links and the 2017 press release. Photos are from last year's award ceremony, held on May 10th on the 99th floor of Willis Tower. Photography by Melissa Morley; spokesmodels are Dwight R. and Maggie B. of BMG Models.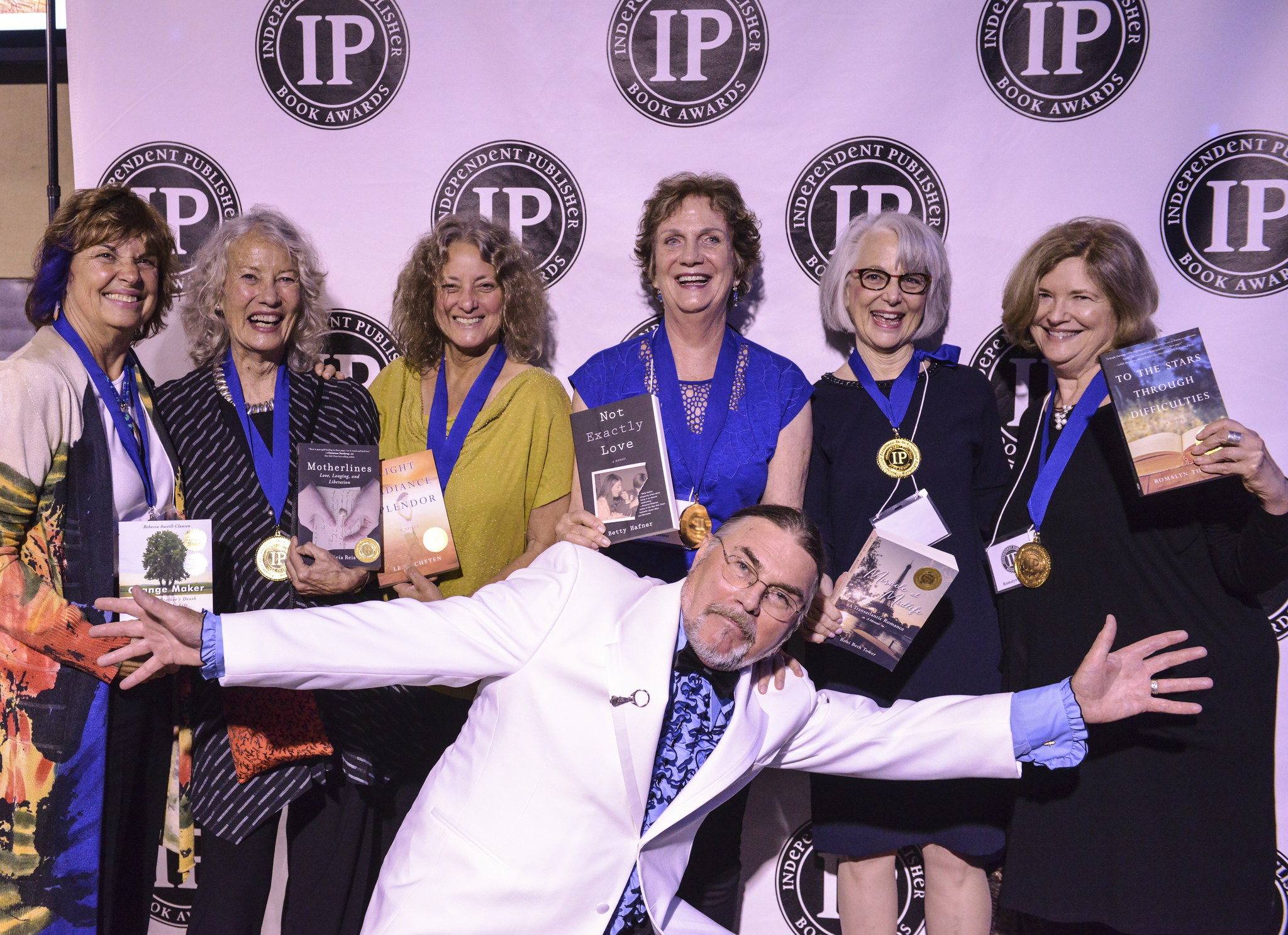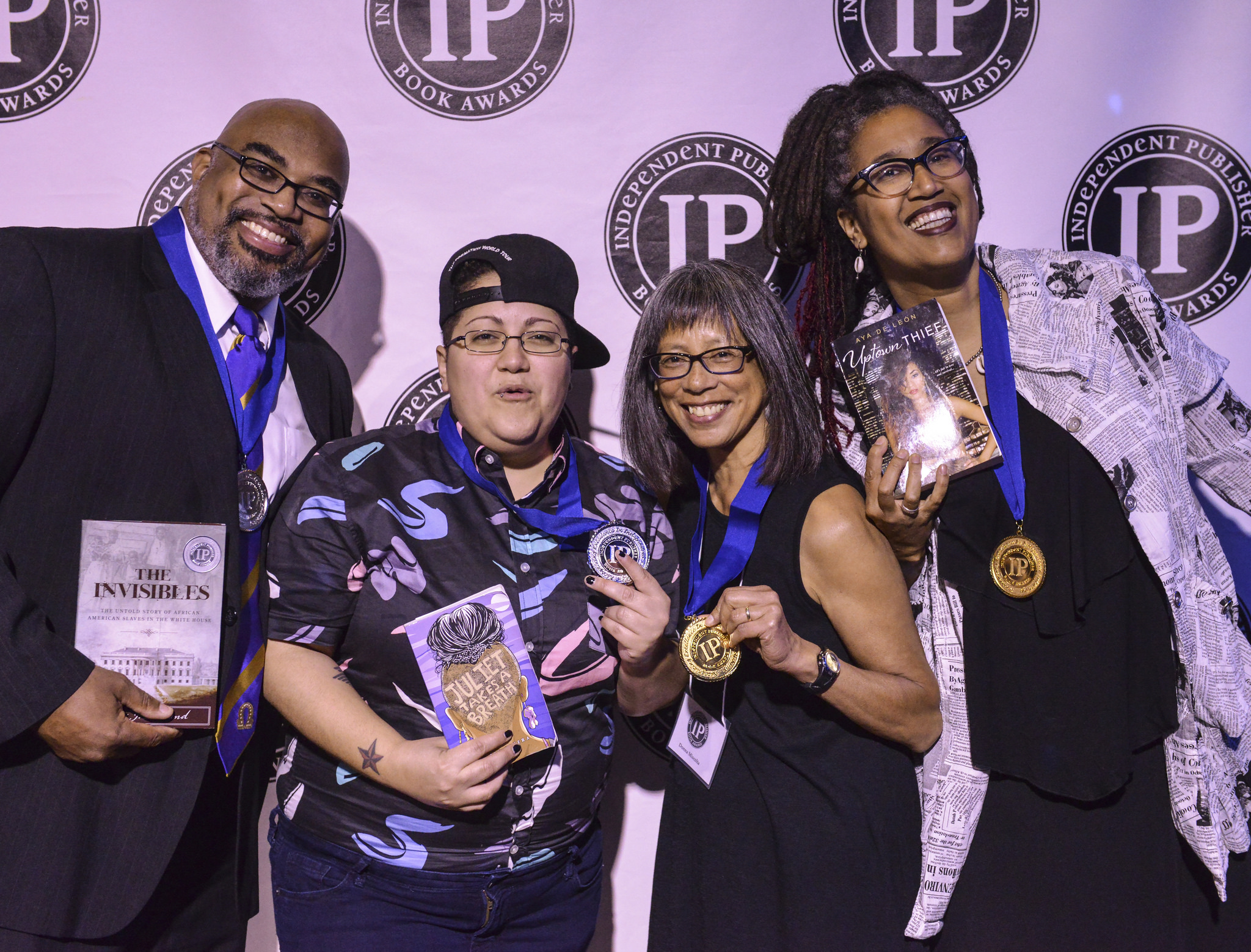 ---
FOR IMMEDIATE RELEASE
IPPY Award Winners Announced for 2017 – "Highlighting Books from Around the World, Sharing Ideas that Can Change the World"
(April 18, 2017– Traverse City, MI) - The medalists in the 21st Annual Independent Publisher Book Awards have been announced, and with Earth Day being celebrated this weekend, the winning books make up an excellent and diverse reading list for those exploring ways to solve the world's problems – or for those who simply want to escape with an entertaining read.
Launched in 1996 and conducted each year to honor the year's best independently published books, the "IPPY" Awards recognize merit in a broad range of subjects and reward authors and publishers who "take chances and break new ground." Independent publishers play an important role in the world of books, offering an alternative to "the big five" conglomerated media publishers. Thanks to small presses, university presses, and self-publishing services that give experimental and entrepreneurial authors a platform, the IPPY universe is rapidly expanding -- and that gives adventurous readers an abundance of choices.
IPPY medal-winning books will be celebrated on May 30th during the annual BookExpo publishing convention in New York, with gold, silver and bronze IPPY medallions awarded in 83 national, 24 regional, and ten e-book categories. This year's contest drew 5,000 entries, and medals will go to authors and publishers from 43 U.S. states, seven Canadian provinces, and 15 countries overseas.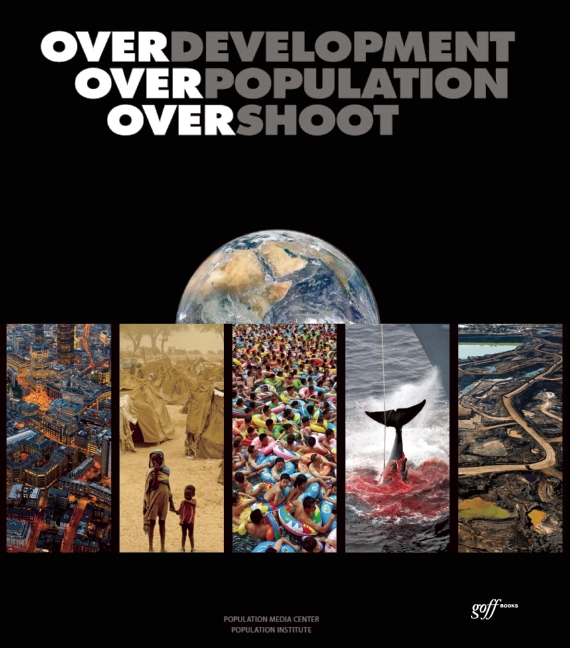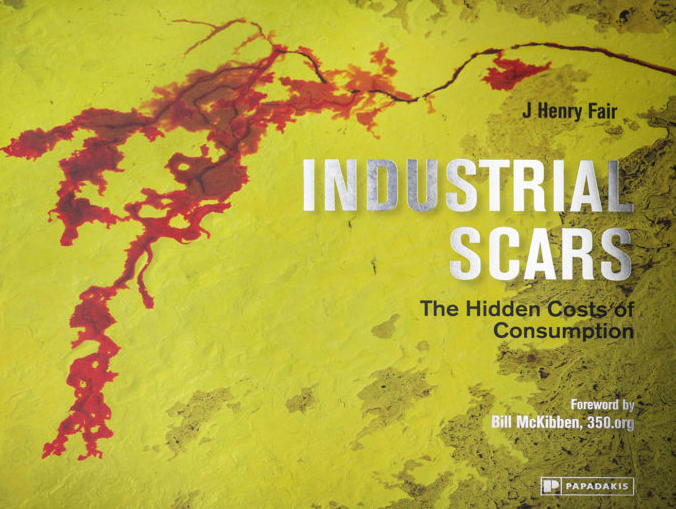 Two books received this year's Most Likely to Save the Planet award, Over Development/Over Population/Overshoot (Goff Books) and Industrial Scars: The Hidden Costs of Consumption (Papadakis). Both titles use vivid color photography to illustrate how much we humans despoil the planet with our carelessness and greed. In the gold medal-winning On Thin Ice: An Epic Quest Into the Melting Arctic (Rowman & Littlefield), author Eric Larsen writes about his 53 day over-ice expedition on skis to the North Pole. "The future of the Arctic ice cap is bleak. When rising sea levels mean that coastal areas like Bangladesh and parts of Florida keep flooding with each full moon, it's hard to ignore the facts. We must support leaders who are proactive on climate issues and want to protect our planet."
This year's Current Events category was swept by books from three outstanding university presses. In ISIS: A History (Princeton University Press) author Fawaz A. Gerges says, "ISIS is a symptom of the broken politics of the Middle East," and is that it is turning the region into a "sea of savagery." In Hopeless But Optimistic: Journeying Through America's Endless War in Afghanistan (Indiana University Press), author Douglas A. Wissing embedded with U.S. troops three times to study the "horrific dysfunction that has cost Americans a trillion dollars while failing to accomplish its military and diplomatic goals," and warns that "interest groups want to take the same failed strategy to other chaotic battlefields in the Middle East and Africa." Closer to home, in As Ohio Goes: Life in the Post-Recession Nation (Kent State University Press), author Rana B. Khoury puts "a human face on issues" and attempts to "pump blood into otherwise cold facts and figures" about the swing state of Ohio. "We Ohioans swing because we are diverse, not because we can't make up our minds. We are world class and we are grit, we are every occupation and we are unemployed, we are diversity and we are prejudice – we are America."
"One word to describe this year's IPPY medal-winning books is vivid -- from the colors and images of the art and photography books, to the creativity and imaginative storytelling of the fiction," says Jim Barnes, director of the Awards. "Independent publishing is all about passion, for the topics, the causes, and for sharing great writing and publishing with a world of readers."
Congratulations to all the medalists for their independent spirit and dedication to excellence in a complicated and always-changing world of publishing and bookselling!
See complete results for the 2017 Independent Publisher Book Awards at http://www.independentpublisher.com/article.php?page=2172
Regional and E-Book Awards:
http://www.independentpublisher.com/article.php?page=2175
Outstanding Books of the Year: http://www.independentpublisher.com/article.php?page=2176
* * * * * * * * * *
For more details about the Awards, to attend the event, or to interview recipients, please contact:
Jim Barnes, Managing Editor & Awards Director
IndependentPublisher.com / Jenkins Group
Ph: 1.800.644.0133 x1011
- END -
---
Important IPPY Awards medalist links:
IPPY Awards merchandise site:
http://www.jenkinsgroupinc.com/store/index.php?p=catalog&parent=4&pg=1
IPPY Awards "IP" logo artwork:
http://www.independentpublisher.com/includes/IPPY/IPPY_Logo_master(1).pdf
IPPY Awards Gold Medal artwork:
http://www.independentpublisher.com/images/ippy_goldmedal_LR.jpg
IPPY Awards Silver Medal artwork:
http://www.independentpublisher.com/images/ippy_silvermedal_LR.jpg
IPPY Awards Bronze Medal artwork:
http://www.independentpublisher.com/images/ippy_bronzemedal_LR.jpg
White paper entitled "Using Book Awards to Boost Your Book Sales": http://www.independentpublisher.com/ipland/SellMoreBooks_2014.pdf
2017 Ceremony Photos: https://www.flickr.com/photos/132949138@N02/sets/72157681611061154
---
IPPY Awards blurb:
The Independent Publisher Book Awards were conceived in 1996 as a broad-based, unaffiliated awards program open to all members of the independent publishing industry. The awards are intended to bring increased recognition to the thousands of exemplary independent, university, and self-published titles produced each year, and reward those who exhibit the courage, innovation, and creativity to bring about change in the world of publishing.
---
Comments
---