Feature
What Does It Mean to be a Professional Writing Major?
Champlain College's Professional Writing Program
During my senior year of high school, I started to narrow down my college choices. All of the schools I looked at offered English programs of varying excellence. They all had smaller class sizes and internship opportunities, but something about Champlain College stood out to me. Professional Writing. It had a nice ring to it, a specificity that a traditional English program seemed to lack.
As I explored schools with fantastic English programs, I still felt that nag of doubt: how do I translate what I learn into a career? I think it's a universal question that most higher education seekers face.
I want to work in publishing once I graduate, and I think it was difficult for me, as a high-school senior, to understand how an English degree could prepare me for such a position. It's one thing for a program to teach me to write, but I want to know how the other half of the industry works. What really set Champlain in my mind was their focus on the professional aspects of writing; students not only take traditional creative writing and literature classes, but also engage with their major from the first year. The Upside-down Curriculum not be for everyone, but as someone who knew they were dedicated to writing, it was important to me to start taking major-relevant courses as soon as possible.
I attended an admitted students day event during the spring of my senior year where I had the opportunity to meet with the head of the program, Warren Baker. He assured me that Professional Writing students would be able to branch out with whichever electives would help them progress in their personal career goals from Grant Writing to Writing Children's Literature to Broadcast Writing.
Champlain also offers the opportunities to select a specialization in the Professional Writing program, from Editing/Publishing, Creative Writing/Literature, or Journalism. Students can choose both a specialization and a minor. Everything that I learned at the admitted students day solidified my decision; not only could Champlain teach me how to write, they could teach me how to publish as well.
I started my freshman year with a course named "Introduction to the Writing Profession," which showed us the potential of the program. We interviewed authors at the Burlington Book Festival (BBF) and practiced developing dialogue and submitting our work. I made the ambitious decision to volunteer for the BBF and was fortunate to explore what writing opportunities are available in Burlington, Vermont, my home for the next four years. I met my current poetry group, joined the Burlington Writers Workshop (BWW), and discovered the Book Arts Guild of Vermont thanks to our second class assignment.
Champlain offers its own opportunities for writers through the Champlain College Publishing Initiative, which is home to Willard and Maple, a literary journal I helped edit during my first semester; Chivomengro, a satire and non-fiction publication; and The Crossover, Champlain's online news and arts zine; among others that I look forward to working on during my time here. The goals outlined on their website explains: "Our mission is to educate and equip students with the most radically pragmatic tools, skills, and industry knowledge in preparation for careers in a wide variety of media through direct participation in and management of print and digital publishing projects."
Such a strong start to my first semester gave me the confidence to pursue an assistant poetry editor position for the next BWW anthology. What matters to me with Chaplain is that professors are not only aware I am capable of such objectives, but they actively encourage and celebrate my efforts.
As in most writing courses, Introduction to the Writing Profession, as well as my second-semester Journalism class and Creative Writing class, spent a lot of time reading and writing. We read news stories and short stories, poetry and prose, and this year I have had the opportunity to improve my efforts in each of these genres.
Next year, I will begin taking classes for my specialization and minor as I search for internships with the help of my academic advisor. One semester of my junior year will be spent abroad at Champlain's Dublin campus, where I will have the opportunity to fill my course load with major-relevant classes. During my senior year I will begin work on my Capstone project and senior seminar. And when the time comes for me to join the publishing world, I know I will be ready.
So far, Champlain's Professional Writing Program has offered and will offer me opportunities to grow as a writer and someone who is knowledgeable of the industry I hope to join. I am more confident in my writing abilities and communication skills and I look forward to learn what the next three years will bring. Now I know that I am a professional writer.
---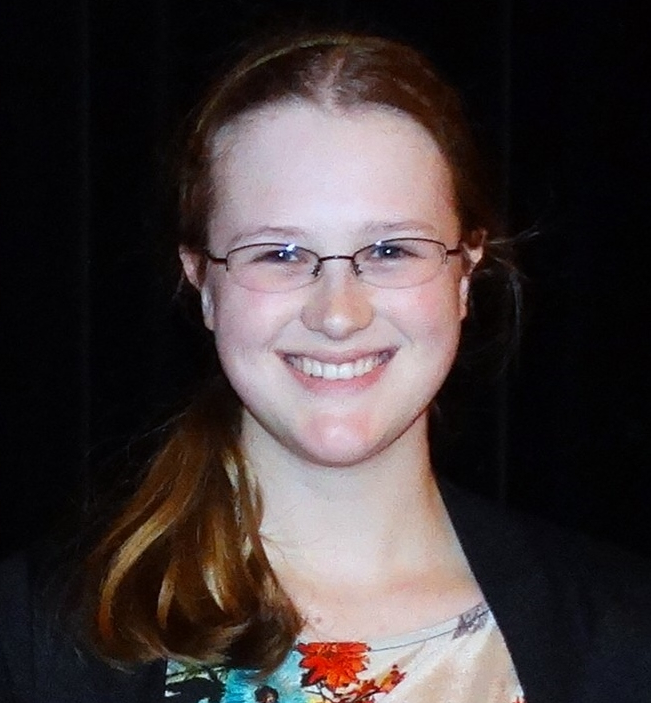 Anais Mohr is a first year Professional Writing major studying at Champlain College. She was a senior member of Front Street Writers, a program where high school students are coached in a workshop setting by professional writers. Anais lives in Traverse City, MI and she loves to read fractured fairytales and middle-grade fiction.
---
Comments
---