Feature
FastPencil
A Look at the Writing Platform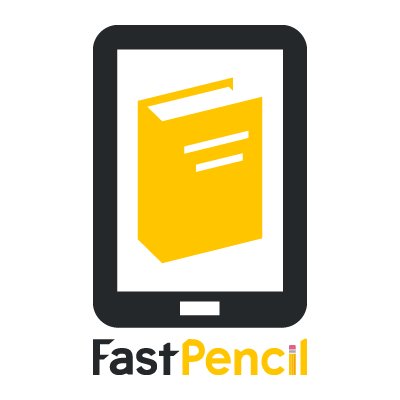 This month, we're taking a look at FastPencil, the writing platform that boasts of all the tools an indie writer (or press!) could need to get that book published.
Like many platforms aimed at aspiring authors, FastPencil attracts users by combining various stages of the publishing process into one easy-to-use interface. However, the new platform has several unique tools and options that set it apart from other similar services. Below, we go over just what those tools are and why they might matter for your publishing project.
Don't Go It Alone
Putting a book together requires a wide set of skills – so wide, that often even the most savvy authors need help somewhere along the road. For many writers, creating a truly exceptional book takes a village: that graphic designer cousin who formats your interior, that friend who has a knack for polishing up your sentence structure, or that pro editor you found at your last writing conference.
You can tell FastPencil is designed around the needs of modern writers because it streamlines the process of sharing your work with anyone. You simply invite others to the platform where they can access your project easily, rather than trying to send a bulky file back and forth. This is much better than… say… opening a DropBox account in every email address you have to maximize your file space. We've all done it!
Flexibility
Deciding what route to go when publishing your own book is complex. For some book projects, it makes the most sense to use a hybrid publisher that will offer other services to help post-production. For others, simply publishing in the name of whatever platform you are using is most convenient (think CreateSpace, Infinity, etc). And for others, it makes the most sense to start your own imprint as a way to carve out a brand for future projects or other authors.
Regardless of which option makes the most sense for you, FastPencil can be optimized to fit your publishing plan. You aren't required to use its ISBNs or list FastPencil as the publisher, so if you are the DIY type or have already started creating your own imprint, you can open a publisher account and still take advantage of their writing and publishing tools, such as templates, manuscript revision software, a cover creation tool, etc. Alternatively, you can let FastPencil purchase and assign an ISBN for you, publishing in their name but retaining your own copyright.
Evernote for Writers
If you use the productivity tool Evernote, this will be a big sell; FastPencil allows you to import notes directly from Evernote, so you can simply select the relevant notes and open them in your FastPencil account. For many writers, Evernote is not only the space to store ideas and jot down thoughts, but also a place to access work written on your computer across all your devices. This enables writing and editing on your smartphone at the park, on a tablet at the airport, etc. FastPencil's collaboration with Evernote makes it that much easier to turn your notes and drafts into a finished book – ideal for writers who don't want to be tied down to a single desktop.
Want to learn more about FastPencil? Visit the website here.
---
Comments
---