Feature
2018 Illumination Awards Results
Shining a Light on Exemplary Christian Books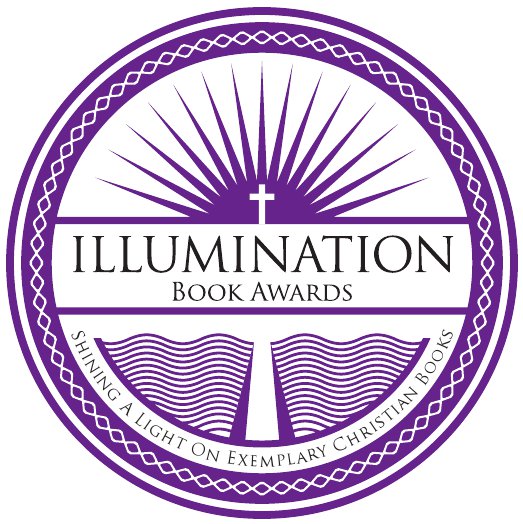 Jenkins Group is proud to announce the winners of the Fifth Annual Illumination Book Awards. The awards are designed to honor and bring increased recognition to the year's best new titles written and published with a Christian worldview.
Below are the Illumination Book Awards results, listed by category, followed by the Enduring Light medals, which reward exemplary Christian-themed books published since the year 2000. Gold, silver, and bronze medals are awarded in each category.
Congratulations to all the winners!
Click here to view the Press & Medalist Page.
Click here to view the 2018 Illumination Bookstore with purchase links.
---
1. Bible StudY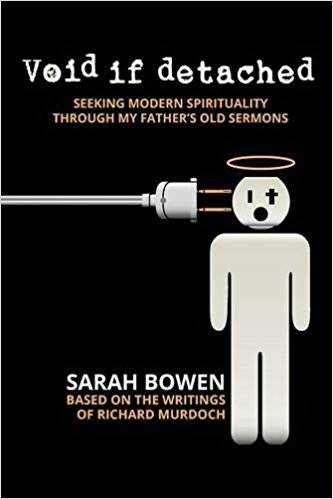 GOLD: Void if Detached: Seeking Modern Spirituality Through My Father's Old Sermons, by Sarah Bowen (Teras Publishing)
SILVER: The Social Justice Bible Challenge, ed. Marek P. Zabriskie (Forward Movement)
BRONZE: Live SoulFULL: A Music Driven Study of How God Fulfills Your Deepest Needs, by Scott Tabot and Ginger Tabot (Ginger Tabot Music Publishing)
---
2. Christian Living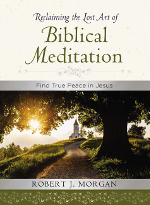 GOLD: Reclaiming the Lost Art of Biblical Meditation, by Robert Morgan (HarperCollins Christian Publishing)
SILVER: Costly Love: The Way to True Unity for All the Followers of Jesus, by John H. Armstrong (New City Press)
BRONZE: Say Goodbye to Regret: Discovering the Secret to a Blessed Life, by Bob Santos (SfMe Media)
---
3. Devotional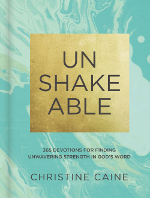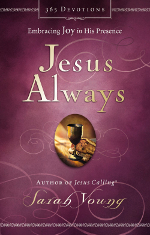 GOLD (tie): Unshakeable: 365 Devotions for Finding Unwavering Strength in God's Word, by Christine Caine (HarperCollins Christian Publishing)
Jesus Always: Embracing Joy in His Presence, by Sarah Young (HarperCollins Christian Publishing)
SILVER: The Pink Toolbelt: Spiritual Remodeling for Women, by Mary Dodd (Carpenter's Guide Publishing)
BRONZE: Wheels of Wisdom: Life Lessons for the Restless Spirit, by Tim & Debbie Bishop
(Open Road Press)
---
4. Theology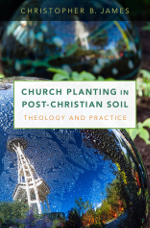 GOLD: Church Planting in Post-Christian Soil, by Christopher James (Oxford University Press)
SILVER: Heaven's Doors...Wider Than You Ever Believed, by George W. Sarris (GWS Publishing)
BRONZE: Nothing but the Blood of Jesus, by J.D. Myers (Redeeming Press)
---
5. Ministry / Mission
GOLD: ReImagine: Preaching in the Present Tense, by Mark Whittall (Wood Lake Publishing)
SILVER: Renewed: A 40-Day Devotional for Healing from Church Hurt and for Loving Well in Ministry, by Leigh Powers (Faith Words)
BRONZE: Foundations, by Gil Stieglitz (PTLB Publishing)
---
6. Catholic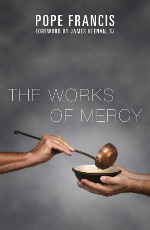 GOLD: The Works of Mercy, by Pope Francis (Orbis Books)
SILVER: The Marian Option: God's Solution to a Civilization in Crisis, by Carrie Gress, PhD (TAN Books)
BRONZE: Our Common Home: Visual Meditations on Pope Francis' Encyclical Laudato Si, by Michael O'Neill McGrath (World Library Publications)
---
7. Family / Parenting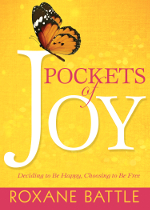 GOLD: Pockets of Joy: Deciding to be Happy, Choosing to be Free, by Roxanne Battle (Whitaker House Publishing)
SILVER: A Spoonful of Grace: Mealtime Blessings in Bite-Sized Pieces, by Annette Hubbell (Credo House Publishers)
BRONZE: Healing Our ADHD Children: An 8-Week Program for Moms by a Mom, by Linda Artis (Spark Publications)
---
8. Education (Home School, Bible School, etc.)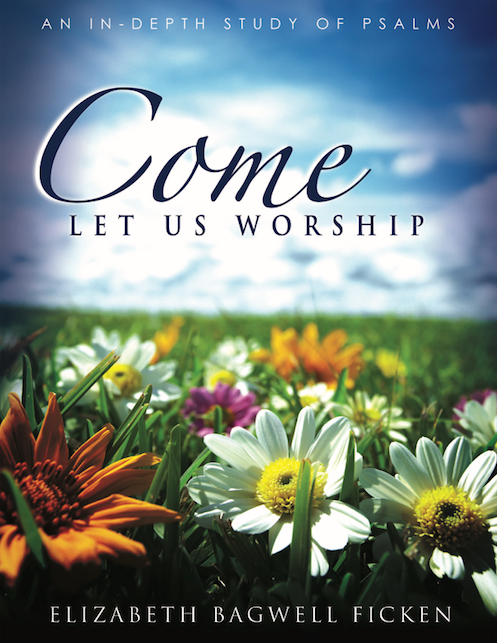 GOLD: Come Let Us Worship: An In-Depth Study of Psalms, by Elizabeth Bagwell Ficken (W&E Publishing)
SILVER: Children of the Light: Precatechumenate Sessions for Children and Families, by Blessie La Scola (World Library Publications)
BRONZE: Jesus, One on One, by Kathryn Spurgeon (Memory House Publishing)
---
9. Spirituality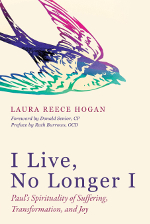 GOLD: I Live, No Longer I: Paul's Spirituality of Suffering, Transformation, and Joy, by Laura Reece Hogan (Wipf & Stock)
SILVER: Vesper Time: The Spiritual Practice of Growing Older, by Frank J. Cunningham (Orbis Books)
BRONZE: Servie's Song, by Heidi Tucker (The Pickled Sunflower)
---
10. Illness / Dying / Death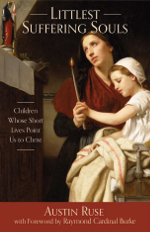 GOLD: Littlest Suffering Souls: Children Whose Short Lives Point Us to Christ, by Austin Ruse (TAN Books)
SILVER: When Tragedy Strikes: Rebuilding Your Life with Hope and Healing After the Death of Your Child, by Laura Diehl (Morgan James Publishing)
BRONZE: Where is My Daddy NOW? A Trip to the Cemetery, by Marcia and Phil LaBossiere (Book Publishers Network)
---
11. Self-Help / Recovery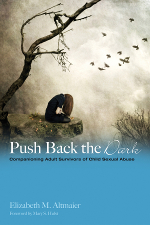 GOLD: Push Back the Dark: companioning Adult Survivors of Childhood Sexual Abuse, by Elizabeth M Altmaier (Cascade Books)
SILVER (tie): Broken, by Ryan Casey Waller (Forward Movement)
Love Heals, by Becca Stevens (Thomas Nelson)
BRONZE: From Basement to Sanctuary, by Holly Christine Hayes (Westbow Press)
---
12. Biography / Memoir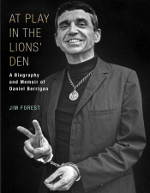 GOLD: At Play in the Lions' Den, by Jim Forest (Orbis Books)
SILVER: You Carried Me, by Melissa Ohden (Plough Publishing)
BRONZE: A Walk Along the Path, by Jessica Roby (WestBow Press)
---
13. Holiday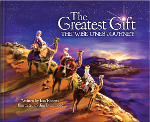 GOLD: The Greatest Gift: The Wise Ones' Journey, by Tom Roberts; illustrated by Jim Brummond (TnT Publishing)
SILVER: Leo's Gift, by Susan Blackaby and Joellyn Cicciarelli; illustrated by Carrie Schuler (Loyola Press)
BRONZE: The Star: A Journey to Christmas, by Outreach, Inc. (Self-Published)
---
14. Children's Picture Book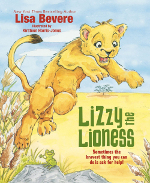 GOLD: Lizzy the Lioness, by Lisa Bevere; illustrated by Kirsteen Harris-Jones (HarperCollins Christian Publishing)
SILVER: The Bubble Who Would Not Pop!, by Shelly Roark; illustrated by Simone Krüger (Little Lamb Books)
BRONZE: Franny and Pom Pom and the Painted Leaves, by Kristi Smith and Nena Jackson; illustrated by Cyril Jedor and Andy Barry (Relevant Pages Press)
---
15. Juvenile / Young Adult Fiction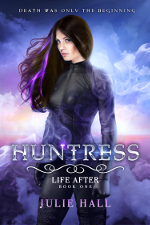 GOLD: Huntress (Life After Book 1), by Julie Hall (Julie Hall)
SILVER: The Baker's Daughter- Braving Evil in WWII Berlin, by D.P. Cornelius (Lighthouse Publishing of the Carolinas)
BRONZE: The Breeding Tree, by J. Andersen (Brimstone Fiction)
---
16. General Fiction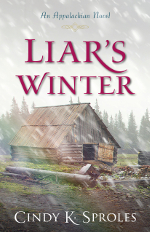 GOLD: Liar's Winter, by Cindy K. Sproles (Kregel Publications)
SILVER: A Conspiracy of Breath, by Latayne C. Scott (TSU Press)
BRONZE: A Town Called Redemption, by Jodi Gardner Bremer (Xulon Press)
---
17. Inspirational / Romance Fiction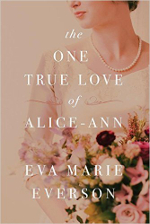 GOLD: The One True Love of Alice-Ann, by Eva Marie Everson (Tyndale)
SILVER: A Rebel in My House, by Sandra Merville Hart (Smitten Historical Romance)
BRONZE: Redemption, by Olivia Rae (HopeKnight Press)
---
18. Keepsake / Gift / Specialty Bible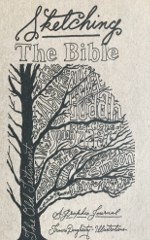 GOLD: Sketching the Bible: A Graphic Journal (The Old Testament), by Travis Dougherty (Travis Dougherty Illustrations)
SILVER (tie): Drawing Closer to God: Coloring Meditations for Your Spiritual Journey, by Michael O'Neill McGrath (World Library Publications)
Angelikon: A Coloring Book, by Stephen Barnwell (Antarctica Arts)
BRONZE: Ribbons, Lace, and Moments of Grace: Inspiration for the Mother of the Bride, by Leigh Ann Thomas (Lighthouse Publishing of the Carolinas)
---
19. Best Ebook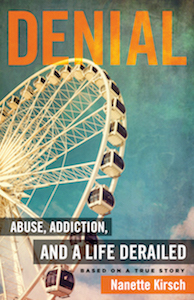 GOLD (tie): Denial: Abuse, Addiction, and a Life Derailed, by Nanette Kirsch (Deep River Books)
Mead Mountain, by B.K. Dell (Authoritative)
SILVER: Prayer Plus Faith Equals Miracles: 31 Days of Fervent Prayer, by Sharon Crittenden (Rhema Word Press)
BRONZE: Ancient Ways: The Roots of Religion, by Diane Olsen
---
ENDURING LIGHT CATEGORIES
L1. Christian Thought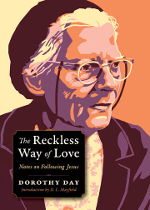 GOLD: The Reckless Way of Love, by Dorothy Day (Plough Publishing House)
SILVER: Trusting God in the Journey, by Gary Christopher (Riverstone Group)
BRONZE: Understanding the New Covenant: A Returning to our First Love, by Phil and Colleen Livingston (The Naked Apostles)
---
L2. Devotional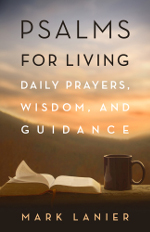 GOLD: Psalms For Living: Daily Prayers, Wisdom, and Guidance, by Mark Lanier (Big Bear Books, an imprint of Baylor University Press)
SILVER: The Gospel According to Jonah; A Call to Obedience 121 Days of Devotions, by Kevin Foster (Carpenter's Son Publishing)
BRONZE: Skunk Tales: Making Sense of Scents: A Family Devotional, by Lynn Marie Hurtado (New Lineage Publications)
---
L3. Inspirational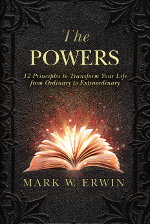 GOLD: The Powers: 12 Principles to Transform Your Life from Ordinary to Extraordinary, by Mark W. Erwin (Skyhorse Publishing)
SILVER: Penned Without Ink: Trusting God to Write Your Story, by Sarah Lynn Phillips (Straight Street Books)
BRONZE: Behind the Darkest Hours- Where Hope Lies, by Sylvie R. Teague and Edward A. Teague (Westbow Press)
---
L4. Christian Fiction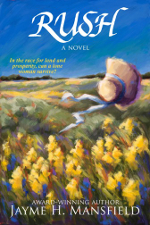 GOLD: Rush, by Jayme H. Mansfield (Heritage Beacon Fiction)
SILVER: The Gills Creek Five, by Greg M. Dodd (Harvest Chronicles)
BRONZE: Island of Miracles, by Amy Schisler (Chesapeake Sunrise Publishing)
---
L5. Christian Children's Book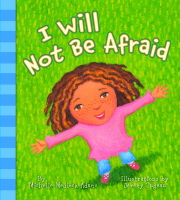 GOLD: I Will Not Be Afraid, by Michelle Medlock Adams; illustrations by Jeremy Tugeau (Concordia Publishing House)
SILVER: Birth of an Angel, by Petra Malinova; illustrated by Tze-Chiang Lim (Mascot Books)
BRONZE (tie): The Legend of Cypress River, by Adam Gellert; illustrations by Danielle Bilen (Cypress River Publishing)
Ricky Red Bird: A Lesson in Virtue, by Stacy Lievens; illustrated by Carol Sicha (Self-Published)

---
Comments
---