Independent Publisher on Instagram
The Adventures of Blue Ocean Bob: A Journey Begins
Children's Success Unlimited; New York, NY;
www.BlueOceanBob.com
; 56 page hardcover; $12.95 (Feb 2013); ISBN: 978-0982961346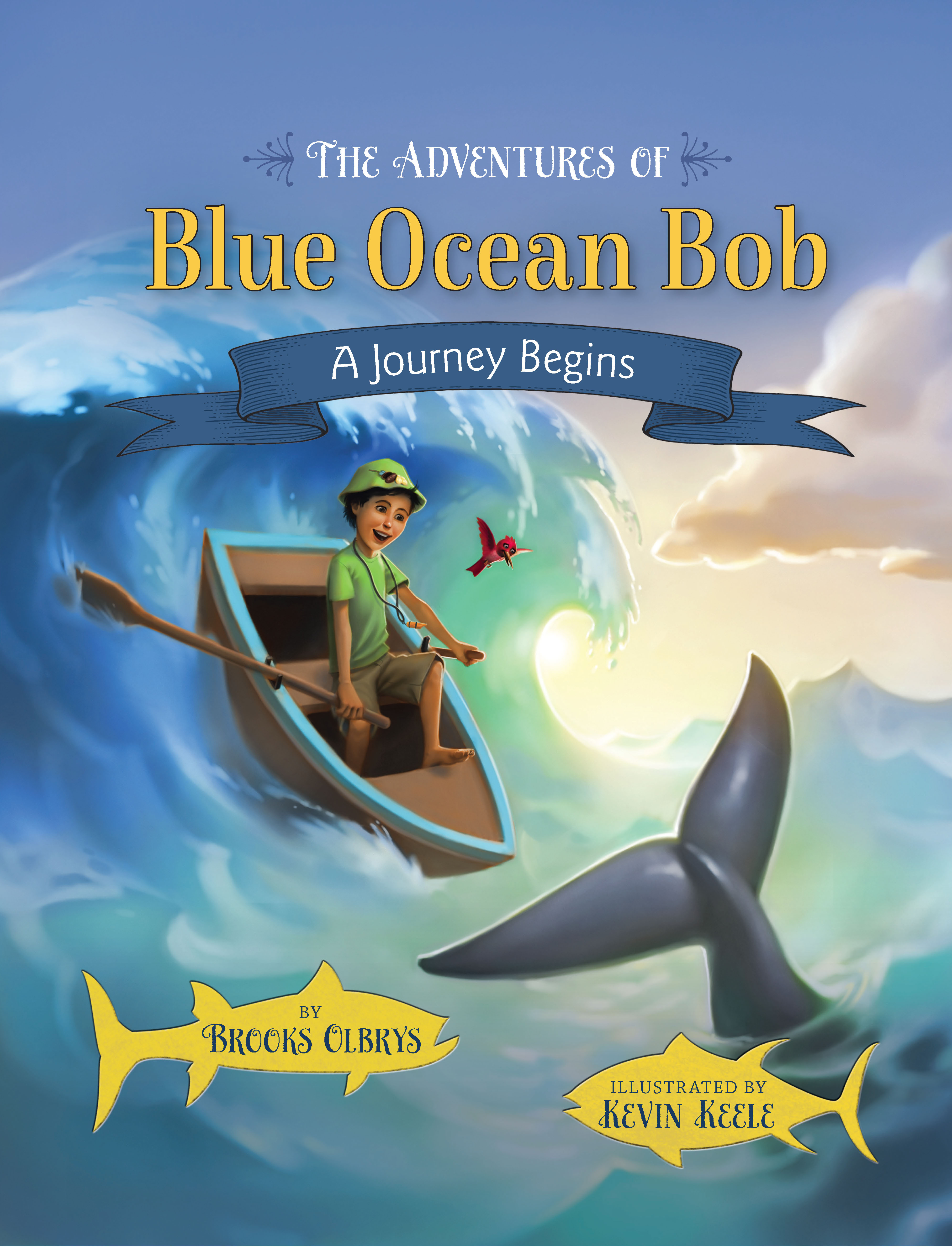 Sync into the rhythm of the wisdom filled rhymes that paint the pages of Brooks Olbrys', The Adventures of Blue Ocean Bob, A Journey Begins. Coupled with the rich, creamy illustrations of Kevin Keele, this book is a story of discovery and truth as young Bob seeks answers and learns lessons about the mystery of life and how to live it to the fullest.
Joined by his companion, Xena the hummingbird, the two meet an array of marine life on their pivotal journey down the path of enlightenment. Together, their awareness swells as they grasp the importance of mentorship, friendship, dreams and passions, visualizations and goals. The importance of overcoming self-doubt and fears, of letting go and trusting what will be and at the same time learning that life is a never ending ladder of growth and change. The treasure of happiness is all around waiting for us to claim it!
The sweet rhymes will delight even the youngest listener, but the scope of this monument tale is indeed great and one even the oldest of readers will walk away from feeling rejuvenated and enlightened by. We can all relate to the queries of youth that Bob faces. A wonderful role model , he holds the strength and courage it takes to not settle, to discover what is meaningful and sound. This insightful story invites us to journey with its characters, to learn with them. It is an inspiration for all ages!
---
Comments
---