Last Night I Had a Laughmare, Bedtime Adventures in Gigglyville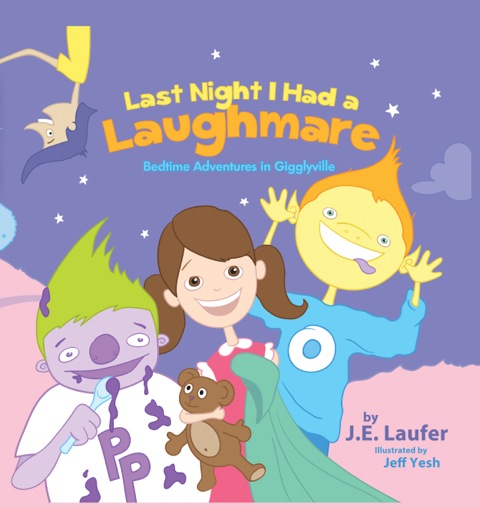 A laughmare?! What a clever deterrent from every munchkin's most feared bedtime possibility, a nightmare! A visit to Gigglyville in Last Night I Had a Laughmare, will reassure the tiniest of bedtime participants that their sleepy time will be filled with nothing but "silly names and upside down places," places where anything goes and imagination roams wild. J.E. Laufer creates a land full of possibilities. A land enchanted with magic, where one's hair is turned purple and the all food tastes like candy… any kid's perfect dream! And it all begins with this engaging rhyming ditty, complete with Jeff Yesh's bright illustrations of child-inspired, dreamy fun!
Invite your child, as you tuck them into tonight, before they drift off into a fantastic slumber to share with you a nonsensical escapade to Gigglyville. An adventure that is sure to have you both giggling the night away!
---
Comments
---