Independent Publisher on Instagram
Fingerprints on the Table: The Story of the White House Treaty Table
White House Association; Washington D.C.;
www.whitehousehistory.org
; 48 page hardcover; $16.95 (April 2013); ISBN: 978-1-931917-14-8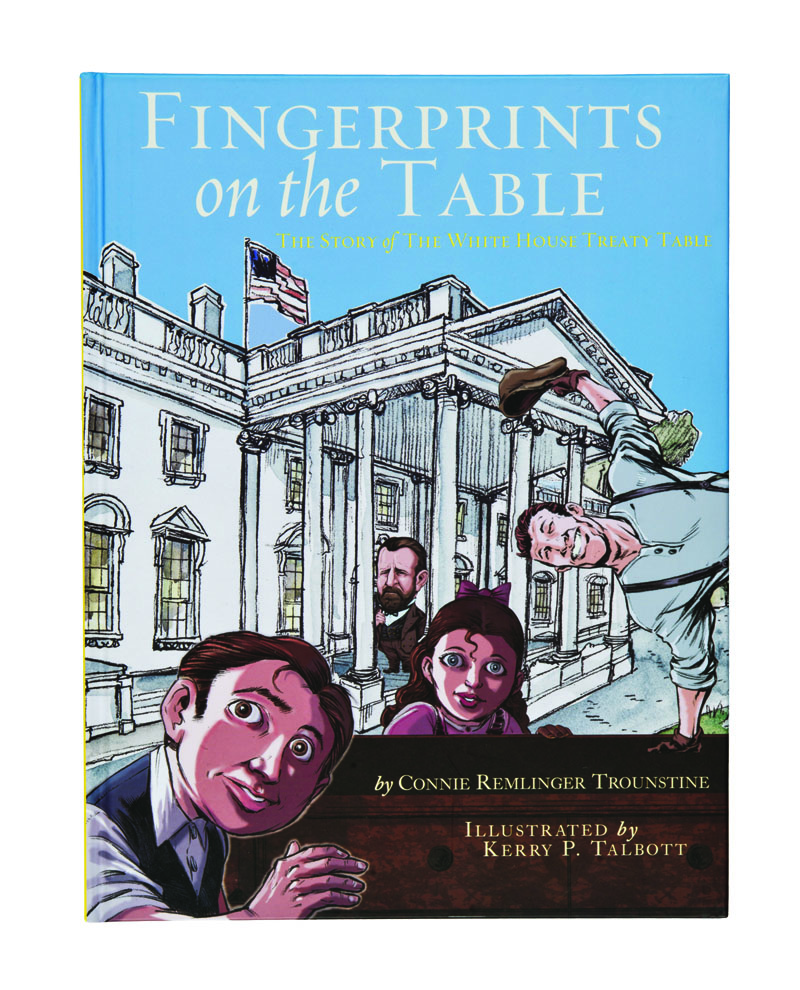 Connie Remlinger Trounstine uniquely brings to life a story that could have easily gone on being overlooked, a story on a subject that never seems to lose its luster, the White House. Inside this palace of fascination a table is housed, at which many great leaders of our country have sat, legs beneath and arms above.
With its thick, shiny pages and its heady illustrations, Fingerprints on the Table captures us and lures us into the curious world of a place so great, it seems light years away - unreachable. Yet with her unintimidating text, Trounstine delivers this seemingly inaccessible mansion and happenings right into our hands. After reading this book, children will be amazed by the fact that, while important, the presidents of the United States are indeed real people with real families, living real lives.
The ageless treaty table of the White House continues to stand tall, providing a hub of common ground amongst all presidents who have perched their pens upon it. Its everlasting sturdiness represents the strength, determination and will of our country and those who lead it. Both educational and entertaining, Fingerprints on the Table will inspire youngsters to want to know more!
---
Comments
---