Independent Publisher on Instagram
Prescriptions from Paradise
Healing Spirit Press, Inc; Merritt Island, FL;
www.healingspiritpress.com
; 240 page softcover; $25.00 (2008); ISBN-13: 978-0-9789920-4-0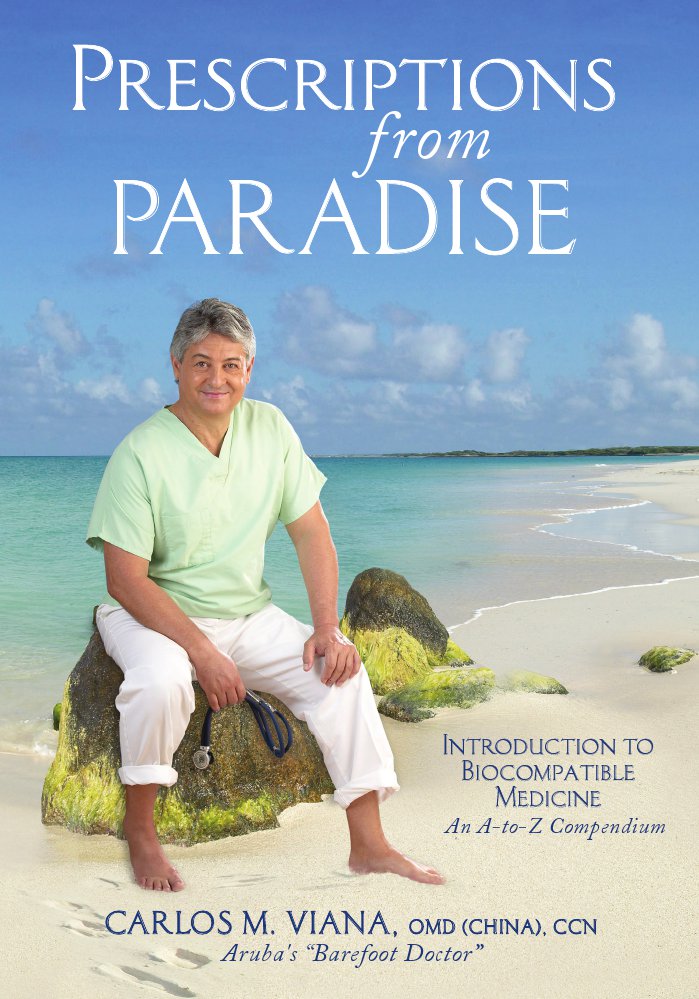 Dr. Carlos M. Viana presents an excellent comprehensive overview of holistic medicines in his book Prescriptions from Paradise. Dr. Viana's clinical experience and expansive knowledge provides a reference guide and common-sense approach to achieving and maintaining optimal health. This practical information is written in layperson's terms, making it easy to follow and understand.

The thorough analysis of biocompatible medicine within this book combines elements of Chinese and Western medicine and tailors an approach for each individual. Straightforward enough for the everyday person to use, yet substantial and detailed enough for practitioners, Prescriptions from Paradise is an extensive A- Z treatment protocol for over 60 common medical ailments.

Viana, known as Aruba's "barefoot doctor", compiled information and insight gained through his weekly health column and radio show in Aruba, as well as his extensive clinical training and experience in the United States and abroad. His continually evolving approach to integrative holistic medicine aims to prevent the occurrence of disease before it happens, and to return the body to a natural state of optimal health. Toxic chemicals, stress, and the prevalence of highly processed foods in society today all contribute to chronic disease and degeneration in the body. Prescriptions from Paradise provides an easily accessible road map to identify and eliminate the toxins causing symptoms of disease, provide the tools to start rebuilding health within the body, and to find balance in all aspects of life.

In a time when more and more people are seeking an alternative to conventional medicine that focuses on preventative care and whole-body health, Dr. Viana's Prescriptions from Paradise is a relevant and important manual packed with valuable knowledge and wisdom that should be on every health conscious individual's bookshelf.
---
Comments
---