IPPY Awards by the Numbers
"Recognizing Excellence in Independent Publishing" has been our motto from the beginning, and it's the excellence of independent authors, illustrators, photographers, designers, editors and publishers like you that has made the independent publishing movement a smashing success! We celebrate IPPY 25 -- and we celebrate YOU!
Over 25 years and more than 7,000 IPPY medals presented to award-winning books, here's an infographic to help illustrate the "WHO, WHAT & WHEN" of IPPY.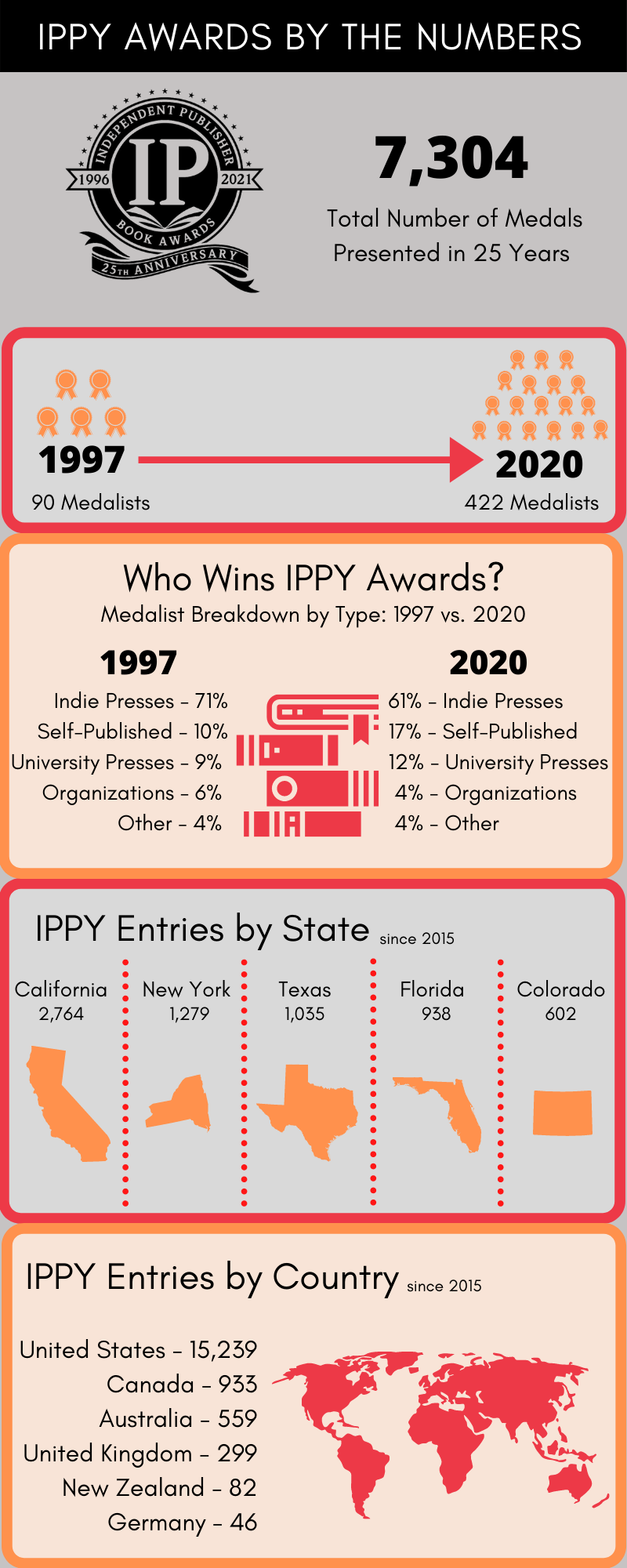 Independent Publisher on Instagram
Feature
Top Ten Reasons to Enter the IPPY Awards
You can't win if you don't send it in...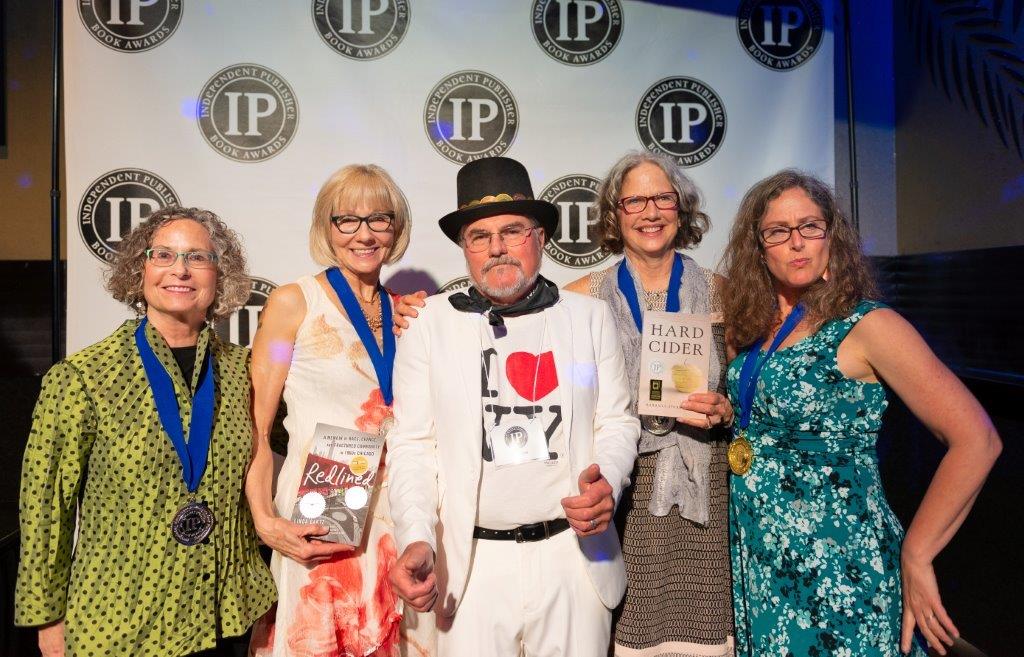 Launched in 1996, the Independent Publisher Book Awards are designed to bring increased recognition to the deserving but often unsung titles published by independent authors and publishers. Open exclusively to independents, the IPPYs recognize the year's best books and bring them to the attention of booksellers, buyers, librarians, and book lovers. The IPPY Awards contest is among the largest and most recognized book awards events in the world.
Why enter? What's in it for the entrants?
Here are the "Top Ten Reasons to Enter" the IPPY Awards:

10. Bragging rights
9. Endless P.R. possibilities
8. Credibility opens doors
7. Awesome stickers
6. Four ways to win
5. Awesome party
4. Great marketing dollar value
3. You can't win if you don't enter
2. It's so easy to enter
(see the number one reason below)

10. Bragging Rights
"Winning a book award allows you to announce your accomplishment to the book buying public, the press, your peers, even your grandma! The phrase, 'Award-Winning Author' or 'Award-Winning Publisher' has a ring to it, eh? And winning a medal in the Independent Publisher Book Awards is an especially big deal because this is the world's largest book awards contest, it is the longest-running unaffiliated independent publishing awards contest, and it is the only contest that rewards its winners with big, shiny medals to wear on the floor of BookExpo America to show off your award."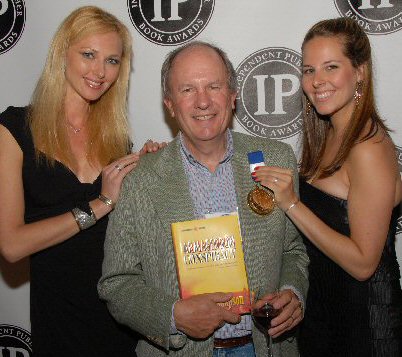 9. Endless P.R. possibilities
"Winning a book award warrants sending out a celebratory press release that can lead to newspaper and magazine articles, radio and television appearances, newsletter and blog mentions. The credibility of a distinguished book award opens up a whole new round of attention for your book from journalists, reviewers, distributors and buyers. Everybody loves a winner! The PR begins at BookExpo as you wear or display your medal on the floor, and expands from there as you spread the word about your success."
8. Credibility opens doors
"Putting the IPPY Award seal on the front cover of your book makes it stand out and signals that this is a book to pay attention to. Editors, agents, buyers, journalists and producers receive hundreds of books every week, and your award seal says, "I'm a book that's been honored. Look at me first. You can be assured that I'm a quality book worthy of your attention." Award-winning status can get your book reconsidered or noticed for the first time, and help it get plucked from the pile."
7. Great-looking logos and artwork
"Yes, the IPPY Award metallic foil seal is a beautifully designed, shiny, eye-catching emblem that shows that your book has won a prestigious medal." Here it is: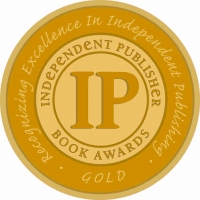 6. Four ways to win
"The IPPY Awards recognize there are many different kinds of publishing, and that regionally published books needed their own contest, so we designed the Regional IPPY Awards for Best Fiction and Best Non-Fiction in U.S., Canadian, Australian and European regions. It costs just $55 to add the regional entry to your regular IPPY category entry.We also have an ebook division with 10 ebook categories. But that's not all: every book entered is also considered for our Ten Outstanding Books of the Year awards, at NO EXTRA CHARGE."
5. Awesome party
"The IPPY Awards presentation party is the culmination of the contest and one of the highlights of BookExpo America, an opening night must-do event since 2001. Some notable locations have been the Tavern Club of Chicago, where we rocked out 27 floors above Michigan Avenue; the Marriott Marquis with its lavish decor and flying balcony over Broadway; and the 60th floor soiree atop L.A.'s Wells Fargo building; the 99th floor of Willis Tower in Chicago; and the eclectic Providence nightclub on 57th St. in NYC. Hopefully, we can return this year to our new location, the legendary Copacabana in Times Square. It will be THE place to network with industry movers and shakers -- and to show off your IPPY medal-winning book!"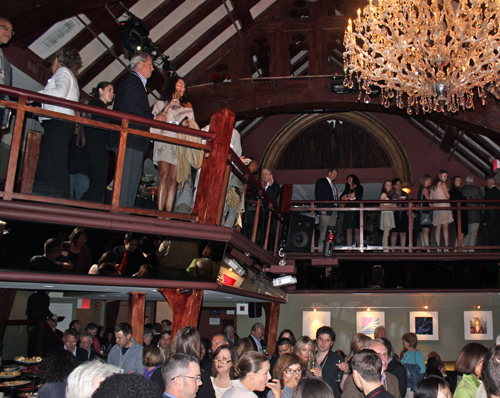 4. Super marketing dollar value
"Entering a book awards contest for $85 is an incredible marketing value -- especially if you win! For that $85 investment ($140 if you enter both the General and Regional contests) you get a huge amount of exposure, P.R. value, and credibility that leads to all kinds of possibilities from increased sales to a foreign rights deal."
3. You can't win if you don't enter
"Sure, it's a gamble -- less than 1 in 10 entries wins an IPPY medal. But you won't know if you don't try, and every year we have lots of surprises: first-time authors, one-book publishers, and all manner of eclectic and unique award-winners. Last year we had IPPY winners from 44 U.S. States plus D.C. and Guam, 7 Canadian Provinces, and 15 other countries overseas."
2. It's so easy to enter
"Entering the IPPY Awards takes just a few minutes and requires sending just one book per category. When entering online with your credit card, all you have to do is print out some paperwork at the end, and mail in your book. Then, just sit back and wait for the results."
and the Number One Reason to enter the IPPY Awards...BLING, BLING, BLING!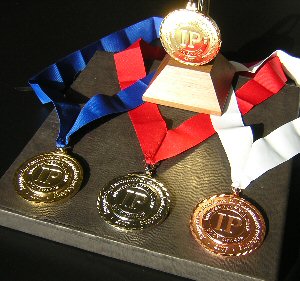 "The main goal in book marketing is to get you and your book noticed, right? Winning an IPPY gets you some BLING to wear, BLING for your book, and BLING for your office wall. The big, shiny IPPY medal will certainly attract attention on the convention floor, the metallic foil IPPY sticker will attract attention to your book's cover, and the IPPY certificate on the wall is proof positive you're an award winner!"
* * * * *

Review the 2021 IPPY guidelines: http://www.ippyawards.com/66/guidelines

Printable guidelines and entry form:
http://www.independentpublisher.com/IPPY_2021_Guidelines_Final1.pdf
Questions? Contact Jim Barnes, Awards Director, jimb@bookpublishing.com
---
Comments
---