Kamehameha's Publishing Success
Keola: "We were really excited and honored to win the awards. It's a great way to be recognized when the market is very saturated and there aren't a lot of opportunities for small houses to get noticed. Our stories come from native thinking and perspectives and we offer stories that are built in with a lot of history and culture. The Moonbeam really helped us to launch our story to another audience and it's nice to share our stories with the world."
Matthew: "The Moonbeam helped to propel our authors and artists to success. We recognize the prestige that comes with an award. Although it may be a newer award category, we believe it brings a lot of honor to those who work so hard to make the book possible."
We were even more excited to hear about the upcoming plans for Kohala Kuamo'o.
Keola:
This year at the
National Book Festival
Kohala Kuamo'o
will be representing Hawaii at the Pavilion of the States. Every state nominates one book and
Kohala Kuamo'o
is the nominee for Hawaii. The book's author, illustrator and family will be there to represent our publishing house and Hawaii. The author wrote the story when he was eight years old, his father illustrated it and the grandfather is keeper of family history. The three of them created this book as a historical account that relates to their ancestor saving the greatest Hawaiian king.
The Kawai'ae'a Family: Author Kekauleleanae'ole, his father, 2010 Moonbeam winner Aaron Kawai'ae'a, and grandparents Walter and Luana Kawai'ae'a.
Independent Publisher on Instagram
Feature
YPC for Small Presses: Kamehameha Publishing
"Two Heads are Better Than One"
While I was leafing through the Yale Publishing Course participant guide, I came across a familiar name: Kamehameha Publishing. The Honolulu-based house had entered our Moonbeam Children's Book Awards and won not one, but two awards in 2010.
One of the handful of small U.S. presses at the YPC this year, Kamehameha had sent two members of their staff out to New Haven (two must be their lucky number). Managing Editor Matthew Corry and Community Marketing Specialist Keola Akana were very enthusiastic about their experience and urged small houses to take advantage of the opportunity at Yale.
"For the smaller houses that usually have fewer resources, it's beneficial to send two or three individuals to build on the momentum and synergy of the course," Keola said. "Matthew and I had a lot of time to debrief and process and evaluate the information in a productive way. We went as a team and came back as a team and I think it really added to the experience and the learning."
Read on for Independent Publisher's YPC Q&A session with Matthew and Keola!
IP: Why did you decide to attend the Yale Publishing Course? Going in, what were you hoping to get out of it?
Matthew: I had gone to the Stanford course in 2007. We had always hoped that more of our team members would be able to go and over the years we didn't always have the ability to do so. We were looking to the future and thought it would be helpful to go to the Yale course for ideas on publishing strategies.
Keola: Going in, my expectations were pretty open. After completing the week, I realized that Yale was a perfect place to hold the course. It offered connections to New York, which is the hub of publishing, and we got more exposure to those folks. Ironically, there were also a lot of ties to our school and our history at Yale, which was a pleasant surprise for us. The location and course itself were very positive.
IP: What types of presentations did you find most insightful or informative?
Matthew: Our all-time favorite was Nigel Holmes (Explanation Graphics). I had seen him at the Stanford course and knew his quality of thinking and presentation and was happy to hear him speak again. Bruce Judson (Yale Entrepreneurial Institute) was another high point. He recognized that he was speaking to a room full of publishers and he took some risks. His message was that publishing houses aren't relevant without assurance of quality and marketing.
Keola: One that stood out in my head was Dick Foster (Yale School of Management). I found him to be very exciting and the whole theory of attack, disband and destruction in order to have creativity was one of the best parts of the course.
IP: Many of the speeches were geared toward larger houses. How did these discussions apply to you and how will you use them to your benefit?
Matthew: We thought the presentations were really valuable. The information was relevant, as we want to become a bigger publishing presence with a global audience.
Keola: I found these talks very enlightening. We're a small house with lower overhead and like many small houses we're really jacks-of-all-trades that are involved in many different facets of the publishing process. This was an advantage for us; while a lot of our colleagues were focused on one type of work, we had an understanding of the full spectrum of things.
IP: Outside of the classroom, how did you feel that the YPC helped you?
Matthew: I enjoyed being with a lot of national and international colleagues in publishing. We were able to share what we believe are important aspects of our publishing mission with people that otherwise wouldn't know about our message or our school.
Keola: Matthew and I both made a lot of great contacts. Since we're out in the middle of the Pacific, having networks and contacts with people on the East Coast and abroad helps us stay in tune with what's going on in the larger sandbox. It's nice to see what the bigger houses are doing what directions they're moving it. These networks will help us as we develop new products.
IP: What were the biggest takeaway points for each of you?
Matthew: Digital publishing knowledge was the biggest gain; we brought back a lot of current data and opinions about digital publishing and e-books that will be very beneficial to our efforts.
Keola: We also gained some tactical and strategic approaches to publishing and learned how we can see our strengths and also the things we need to improve on to understand the marketplace better. For me, one of the bigger eye-openers was how much more attention I need to pay to social networking.
IP: What are your plans for the future? Did the YPC help shape these plans?
Matthew: One major project that we're starting implements a lot of what we've learned from Yale. Kumukahi: Living Hawaiian Culture is an online curriculum for fourth-graders. In Hawaii, the first formal introduction to Hawaiian culture is in 4th grade, and the Kumukahi website gathers together a lot of cultural perspectives, activities, and voices from the Hawaiian community. We're releasing this online resource within the year as a digital publication. There are plans for e-books and eventually textbooks to follow.
Keola: Another brainchild is the larger distribution of one of our native stories, the Hiiaka Story. We want this story to be considered as world literature in public schools across the globe. Being at the YPC we were able to talk to pros like Martin Levin and Bruce Harris about how to get this epic into high schools and universities across the US and globe. The Hiiaka Story is an epic akin to The Iliad and we want to put it out as story that highlights with Pacific Island and global thinking. We were excited to hear that other small publishers had rave reviews for the course.
Learn more about Kamehameha Publishing and the Yale Publishing Course and check out next month's IP issue for an interview with YPC attendee Seth Ditchik of Princeton University Press.
* * * * *
Read Jillian's previous articles about the Yale Publishing Course: The Insider's Guide to the Yale Book Publishing Course Yale Publishing Course Offers Leadership Strategies in a Time of Transition
* * * * *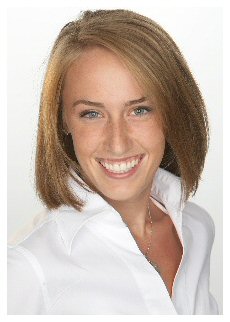 Jillian Bergsma is a writer and contributing editor for Independent Publisher. She graduated from the University of Michigan with a degree in English. She welcomes any questions or comments on her articles at jbergsma (at) bookpublishing.com.
---
Comments
---