Getting Started
It's never easy getting a new company on its feet, and yet Anne Trager has done a remarkable job in the eight months since she founded Le French Book. Read on about the ups and downs of publishing beginnings.
IP: What are some of the challenges and benefits of starting a publishing company that deals with translated books? What has been your most exciting moment in the process?
Trager: The great benefit of working with translated books is that they have all been market tested, if you will. They have all been successful in France, and for most of them, in other countries as well. And then you have the pleasure of working with established authors. I think the most exciting moment in the process was when I was coming up with our first short list. For The Paris Lawyer, I went to a book fair in Toulouse and met Sylvie Granotier. I had read her book, I talked to her about the project, and she gave me this extraordinary smile and said, "I would love to read myself in English!" I knew then we should start with her. For Treachery in Bordeaux, it was when I heard one of the authors Jean-Pierre Alaux expound on truffles. It has nothing to do with the book, but it was in exactly the spirit. For the third, The 7th Woman, by Frédérique Molay, I knew before I even closed the book, after staying up all night to finish it.
For the challenges, I thought that I would encounter more resistance from the French publishers and authors, but everyone I've encountered so far just loves the idea. Digital reading may be a little slower to catch on in France, but the major French publishers I'm licensing rights from are very enthusiastic about Le French Book. It's very exciting to feel that the time is just right for a project. We are reversing the general order of things by going digital first, which is very new when it comes to translations. Our goal then is to find partners for print and audio editions of the translations. I think the real challenges are linked to overcoming preconceived ideas of what "translated books" are like, and also negotiating with the French publishers the right kind of contract that is win-win for everyone involved. A final challenge is finding new, innovative ways to work with translators, because financing the translations is a real issue. We are looking at revenue sharing as one possibility.
Feature
Hot Off the Press: Le French Book
Bringing the Best of France Stateside
Independent Publisher is always on the lookout for new and exciting publishing ventures. Thus, we were all but giddy when we heard about Le French Book, a French-to-English publishing company that is adding a bit of culture to the American book market. Founded in December of 2011, Le French Book is a digital-first enterprise that will release its first collection – French crime fiction – this fall.
To get the story behind the press, I spoke with founder Anne Trager about her experience in publishing and translating.
"I moved to France in 1985 because I loved the culture, the food and the wine," Trager told me. "In fact, I came to train as a chef here, and I started my writing life working for food writers such as Martha Rose Shulman and Patricia Wells. When I was fluent in the language, I began translating and interpreting. I always considered myself a generalist, and I translated anything and everything I could get my hands on. Later, I started working in publishing here, doing project management, and I also did a long stint in corporate communications. In 2011, all of these various areas in my life came together quite nicely when I founded Le French Book."
The brainchild began in April of 2011, several months before Le French Book came to fruition. Trager was busy building a top-notch team of authors, editors, translators, and designers to give Le French Book the support and talent it needed to break its way into the market.
"I spend a lot of time reading, and getting everyone I know in France to tell me what their favorites books are," Trager explained. "I attend book fairs in France and talk to the authors. But the choice comes down to feeling. Our motto is, 'If we love it, we translate it.' Le French Book is about sharing reading pleasure. Then, we build a relationship with our authors. Translation is like getting into the author's head; I think it's important to knock first. I also believe in relationships when it comes to editors and translators. We started by working with people we know, and we are building out from there. For a book to work, you need to give it everything you've got in translation, in editorial, and in marketing."
Translated books have never occupied a large portion of U.S. book sales, much to the dismay of book lovers across the country. A few houses, such as New Directions and Open Letter, have been putting out translations over the years, but only about 3% of the U.S. market is comprised of translated works. Trager has taken up the challenge to increase this number, using the flexibility of digital publishing to make her dreams a reality.
"Le French Book is about bringing more great books to readers," Trager said. "France has a very vibrant creative culture; in January alone 480 French novels were published. I couldn't stand the thought that only a very tiny fraction of French books ever get translated into English. There I was reading French fiction, hanging out with French authors and networking with French publishers. At the same time, I was reading eBooks, and it dawned on me that the two could go together, and that I was clearly the person to make this happen, with my combined experience in translation, publishing and communications."
After creating the company and staff and choosing the books, only one project remained: getting readers. Americans have long been accused of avoiding translated works, for various (and often incorrect) reasons. The big issue has been the lack of translated books, and now that Trager and other like-minded publishers are translating quality, accessible authors, readers can get on board. Trager believes that American readers will welcome Le French Book's choices, especially as she has a foot in both worlds.
"With our popular fiction, we are looking to touch people who like a good read, who like to be entertained," she said. "I think that what makes the French angle of this venture so interesting is that I am an outsider looking at France not from the outside in, but from the inside out. It's like Peter Mayle's A Year in Provence. What made that book work? In part, it was his British perspective on French culture. Le French Book is like that. I have lived in France for a very long time, but I'm an American. My choices of books we translate come from there."
With Trager and her expert team at the helm, there is a lot to look forward to in Le French Book's future. "We signed on a very exciting short story collection you will hear more about in the near future: 52 short stories by seven major French authors," Trager enthused. "And we have a great self-help book slated for early next year – it's a cult book here. I'm also currently working on putting together a thriller list."
Keep your eyes peeled this fall for Le French Book's first releases (special promotions available if you click on the "Release Date" links below), and look to the sidebar to read more about Anne Trager and the start to Le French Book. If you'd like to learn more about translated books in the U.S., check out these articles:
The Translation Gap: Why More Foreign Writers Aren't Published in America
Publishing Models, Translations, and the Financial Collapse
LBF 2012: The Gatekeepers of Literary Translations
The books:
The Paris Lawyer, by Sylvie Granotier
Release Date: September 18, 2012
One of France's masters in crime fiction brings us an award-winning legal procedural that doubles as a psychological thriller, set between the sophisticated world of Paris and the rural outreaches of France, where beautiful, rolling countryside holds dark secrets.
The 7th Woman, by Frédérique Molay
Release Date: October, 23 2012
A vicious serial killer is preying on newly pregnant women in present-day Paris, promising seven murders in seven days. Can Chief Inspector Nico Sirsky and his team of top crime investigators put an end to the terror in time?
Treachery in Bordeaux, by Jean-Pierre Alaux & Noël Balen (pictured above)
Strange things are happening at the Moniales Haut-Brion wine cellars in Bordeaux. Who would want to target this esteemed vintner? World-renowned wine specialist turned gentleman detective Benjamin Cooker and his sidekick Virgile Lanssien search the city and the vineyards for answers, uncovering mysteries lurking in the shadows of prestigious estates.
* * * * *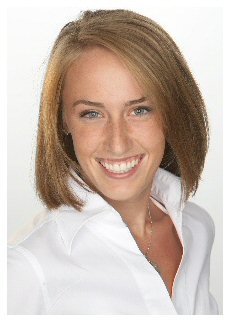 Jillian Bergsma is a writer and contributing editor for Independent Publisher. She graduated from the University of Michigan with a degree in English. She welcomes any questions or comments on her articles at jbergsma (at) bookpublishing.com.
---
Comments
---