If you like life in the mountains, you'll like…
Render Unto the Valley, by Rose Senehi (K.I.M. Publishing, LLC)
South-East – Best Regional Fiction Gold Medalist
296 pages. Buy the paperback. Buy the Kindle.
IP: Tell me a bit about your experience as writer and your involvement in the indie publishing movement.
Senehi: Every writer that is published by an indie is grateful they exist. Indies maintain a segment of the book industry that serves as a doorway to the reading public for writers that are searching for a fan base and building their platform. Most of the indies are regional and must know their market inside and out if they want to survive in this competitive and rapidly changing book environment. Since these indies are operating on a slim profit margin, they can't afford too many mistakes and must be very selective in the books they publish. Also, I find that they take a close look at the authors' ability to market and promote their books themselves.
IP: I read in your bio that you have a home in the mountains, so how much of the story is fiction and how much has been gleaned from your experiences?
Senehi: There is something inspiring about being diminished by the craggy granite-faced monoliths that hover over the little towns, coves and hollows that dot these mountains. A desire to write about the families that have fought for generations for their toehold on these hard scrabble farms and communities took hold. This region is steeped in history and a novel that takes place here, even though it is in present time, begs to be historically accurate. I start out with the "premise," discover my characters, and then develop a plot that weaves in the character and history of this area.
IP: What is up next for you?
Senehi: A story centered around a woman stuck managing a store for her sick mother in a small mountain tourist town is my next project. I'm in the throes of interviewing folks who grew up living over the family store and standing behind counters filled with rubber snakes, slingshots, and all kinds of unusual souvenirs that day-trippers are drawn to.
Rose Senehi was also a guest writer for IP this month. Check out her article HERE.
Feature
The Ultimate Travel Reading List
Best IPPY Regional Fiction - The Gold Medalists
Whether you're planning to dip your toes in the Great Lakes, hike in the mountains, sunbathe in the South, or visit our neighbors to the North, our Best Regional Fiction gold medalists have you covered. Five of the winners discuss their books, their success, and their upcoming plans. (To hear from our other four gold medal regional fiction winners – all published by the illustrious Atticus Books – check out this companion article).
*****
If you're into short story collections, read…
Quantum Physics and the Art of Departure, by Craig Lancaster (cover pictured above)
West-Mountain – Best Regional Fiction Gold Medalist
250 pages. Buy the paperback. Buy the Kindle.
IP: What made you decide to go with a series of short stories? Did your stories arise from real people or situations?
Lancaster: I wrote my first two novels in a little more than one year, and I found afterward that I needed some time to let the cup fill again before writing No. 3. During that time, I started sketching out some short stories. I enjoy how different the exercise is from the long slog of a novel. At the same time, I was going through some pretty difficult circumstances in my own life – mostly related to a marriage that was failing – and so a lot of themes I played with spoke to where my head was at the time the stories were written. The situations and people are all fictional, but yes, real situations formed the underpinning of the stories. Where they went was a matter of imagination.
IP: What are some of the benefits of publishing with your own press?
Lancaster:In the case of Quantum Physics and the Art of Departure, I decided to go with the little literary press I run out of my house. I did this for two reasons: First, story collections, by and large, aren't strong sellers, and so I knew there would be reluctance on the part of most publishers to consider one, no matter how good. Second, even if a publisher had been interested, it's really the perfect project to do on my own (with the help, of course, of a strong editor). I think everybody ought to try their hand at self-publishing, even on a small scale. The publishing world is changing fast, and the result, so far, is unprecedented choice for authors. This can only be a good thing, I think.
IP: What are some of your future plans?
Lancaster: My first novel, 600 Hours of Edward, which was originally put out in 2009 by Riverbend Publishing, a small press here in Montana, has been acquired by Amazon Publishing and is being re-released in August 2012, in paperback, e-book and audiobook. I'm really interested to see where this book goes now that it has Amazon's unparalleled marketing muscle behind it. It's been a much-loved book here in my home region, and I've been really thankful for that, but I'm eager to see it on a bigger platform. That will be followed early next year by the release of Edward Adrift, the sequel, also by Amazon Publishing. In the meantime, I'm trying to work my way through a new novel. I'm in a good position now: a book about to come out, a book in the bag, a book in the works. I'm looking forward to seeing what the next year brings.
*****
If you like Canadian historical fiction, try…
That Forgetful Shore, by Trudy J. Morgan-Cole (Breakwater Books Ltd.)
Canada–East – Best Regional Fiction Gold Medalist
Buy the paperback.
IP: How does your attachment to and history with the Newfoundland area (specifically Coley's Point) influence your writing?
Morgan-Cole: My great-grandfather came from the town of Coley's Point; my aunt still owns the old house that my great-great-grandfather built there in the 1850s to welcome his new bride. A treasure trove of old postcards discovered in that house led me to speculate about what their lives might have been like. I'm always particularly interested in women's lives at different points in history and these postcards belonged to a great-great-aunt of mine. The world I'm writing about – as with the world of small villages of most of the developed world now – is a vanished way of life. I wanted to write about that time, a time when those villages, though poor, were thriving and busy. Now so many are abandoned, or used only as summer places for people whose lives are lived in cities.

IP: Who is the ideal audience for the book? What are a few of the themes that can be translated from the historical fiction novel to readers everywhere?
Morgan-Cole: Anyone who loves historical fiction and especially women's stories will enjoy this book. It has a strong sense of place in Newfoundland communities of the early 20th century but for that very reason I hope it will appeal to readers outside Newfoundland. It's primarily a story about friendship – a lifelong friendship between two women that's tested by the secrets they've both been keeping – so I hope readers will be drawn in by that. Like any writer, I just want to tell stories to as many people as possible in hopes that the books will find those readers with whom they really resonate. That person who puts the book down and sighs and feels that they'll miss the characters now that the story is over – that's the reader I write for.
IP: What are some of your upcoming plans?
Morgan-Cole: I am working on some contemporary fiction but I have an idea for another historical novel that will probably be set during the struggle for women's suffrage. I'm intrigued by these women who were willing to put so much on the line just to get the right to vote – a right we take all too much for granted! I always have several projects on the go at one time. Another dream of mine would be to find a wider audience for That Forgetful Shore and my earlier IPPY-winning novel, By the Rivers of Brooklyn, by having the rights picked up by international publishers.
*****
If you're a ski bum, check out…
The Canterbury Trail, by Angie Abdou (Brindle & Glass Publishing Ltd.)
Canada-West – Best Regional Fiction Gold Medalist
290 pages. Buy the paperback. Buy the Kindle.
IP: What inspired The Canterbury Trail?
Abdou: I wanted to write a literary novel about mountain life and ski culture because I thought this lifestyle and these kinds of people were under-represented in fiction. I drew on Chaucer who used pilgrimage to bring together diverse members of his society, people who wouldn't normally spend time together (the working class; the praying class; the fighting class). He was thus able to put everyone in one place and satirize a full cross-section of medieval society. I used my society's equivalent of the pilgrimage (i.e. the backcountry mountain trip). My pilgrimage brings together its own (uniquely mountain culture) cross-section: the snowmobiling rednecks, the show-shoeing hippies, the straight-lining ski bums, the money-hungry developers. My plan was to start with the types (and the conflict inherent in the types) but to show that ultimately people cannot be contained within types.
IP: Do you find you are drawn to a type of writing or do you like to experiment with different styles?
Abdou: My books are very different from each other. This flexibility is one of the things I like about being a fiction writer. I can totally immerse myself in a project for a few years, but when I'm done I put it aside and try something completely new. In The Canterbury Trail, we see a a culture of drug abuse and excess. The characters who are narrating are often drunk or stoned, and the sometimes hazy style reflects that. I also have many points of view in The Canterbury Trail because I wanted to talk about how each of the groups thinks they own the mountain town. This feeling of ownership causes intense conflict because each group has very different ideas of what Coalton is and what Coalton should be. Their feelings of ownership are eventually exposed as arrogant delusion.
IP: What are some of your upcoming plans?
Abdou: I'm nearly finished a novel about motherhood and Filipino nannies. It is very different than anything I've done before and takes on issues around class, exploitation, entitlement. I'm quite excited about it - as I always am about a new project!
*****
If you're a fan of NOLA, give this book a go…
Higher Ground, by James Nolan (University of Louisiana at Lafayette Press)
South – Best Regional Fiction Gold Medalist
271 pages. Buy the paperback. Buy the Kindle.
IP: What drove you to write Higher Ground?
Nolan: More than a month after Hurricane Katrina, the minute the lights were turned back on in the French Quarter, I hightailed it to my apartment there. That was when ideas began to percolate for Higher Ground. The fascinating human drama occurred not during the storm itself—when we were busy surviving, or not—but in the aftermath, as we picked through the wreckage of our lives in a suddenly sinister, gritty city.
I wanted to bring back a quirky homicide detective from my story in the anthology New Orleans Noir, a piece nominated for a Shamus Award, and to maintain the same dark humor with which I wrote about the city in Perpetual Care, my short story collection. So I wound up writing what I call a comic noir, John Kennedy Toole meets James M. Cain (as directed by Pedro Almodóvar and cast by John Waters). The satirical tone of the novel reflects the feisty gallows humor that kept us alive.
IP: Was it challenging or cathartic to write about home?
Nolan: I had no interest in writing a journalistic account of the city during this five-month period, so the hurricane remains unnamed. I peopled a realistic landscape with largely invented characters—imaginary toads in a real garden, as Coleridge would describe it—and freely reshaped local public figures and actual events (such as the freaked-out Iraqi war vet who cooked his girlfriend) to fit the contours of my plot. And I think that the story I tell about the dogged survival of a community is a universal one.
I'm honored to have won a gold medal for regional fiction, but considering the focus on a particular geographical place practiced by such masters of world literature as Faulkner, Hawthorne, Joyce, García Márquez, Proust, and O'Conner, I'm not exactly sure what regional writing is. According to the major publishers, I guess these days regional fiction is any story not set in Manhattan.
IP: Now that you've won an IPPY (among other awards), how do you think awards will change your sales or marketing?
Nolan: The Faulkner-Wisdom gold medal that the novel manuscript won was useful in the initial promotion seven months ago. But the IPPY award has given the publisher new opportunities to promote the book to the media, bookstores, and individual customers. Award stickers were placed on books, which we hope will inspire a renewed interest in the bookstores and better placement. A press release was sent to the media, which so far has generated a radio interview and newspaper mention. Winning the IPPY also enabled the publisher to reintroduce the book to direct-mail customers through their monthly e-newsletter.
*****
We were unable to reach a few of our Best Regional Fiction Winners in time for this article, but be sure to check out their books!
The Sausage Maker's Daughter, by AGS Johnson (BiblioFile Press)
Great Lakes – Best Regional Fiction Gold Medalist
408 pages. Buy thepaperback. Buy the Kindle.
The Scent of Apples, by Jacquie McRae (Huia Publishers)
Australia/New Zealand – Best Regional Fiction Gold Medalist
200 pages. Buy the paperback.
* * * * *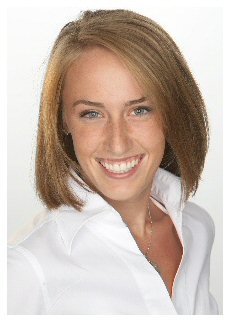 Jillian Bergsma is a writer and contributing editor for Independent Publisher. She graduated from the University of Michigan with a degree in English. She welcomes any questions or comments on her articles at jbergsma (at) bookpublishing.com.
---
Comments
---