Teacher Says
Rebecca Smith Hurd and Magdalena Schmidt, copy editing instructors for Mediabistro, explain their role in the Copy Editing Certificate Course.
Hurd: I teach the program's six-week introductory course, which provides an A-to-Z look at The Associated Press Stylebook and how to use it in conjunction with other reference tools, such as dictionaries and online resources.

During the class, we also discuss the role of a copy editor and how to approach copy editing different types of content, from celebrity news to corporate press releases. We practice writing headlines. We review commonly confused and misused terms. We touch upon how to prepare for copy editing tests and find jobs and freelance clients. In other words, we cover a lot of basic ground—and I answer whatever questions students may ask.

Students in the introductory course are required to read the AP Stylebook and complete two homework assignments per week:
- Part A is copy editing ten sentences riddled with errors (which correspond to different alphabetical sections of the AP Stylebook).
- Part B involves copy editing a sample article, writing headlines, or sussing out misused terms in a multiple-choice format.
Schmidt: I have taught the intro course and the advanced course. The intro course is geared toward getting students up and running to pass a copy test. I focus especially on the special awareness a copy editor must cultivate. My advice: Be consistent, look it up, and remember it isn't right just because it's in print. The advanced course, in addition to honing skills introduced in the beginner class, focuses on how to create style sheets and style guides and how to manage a copy desk.
[My students] come into the program as savvy, successful professionals, and they leave the program armed for greater success in their chosen fields. One of my favorite memories is training a copy editor who then moved to Scotland to marry her sweetheart. She was able to find work immediately as a copy editor. I'm teaching people a trade, one that allows them career flexibility and autonomy; that makes me proud and happy.
Rebecca Smith Hurd is a self-described "word nerd" with a 25+ year writing and editing background. She has worked as assistant managing editor for Wired magazine and is runs a freelance editorial business. Check out Rebecca's article for Writer's Digest about "getting paid to be a word nerd" here: http://www.writersdigest.com/writing-articles/by-writing-goal/get-published-sell-my-work/get-paid-to-be-a-word-nerd
Magdalena Schmidt has been a copy editor for 15 years. She has worked on newspapers, literary magazines, textbooks, novels, magazine articles, websites, and advertising copy. She was a copy chief for seven years at PowerKids Press, a children's library book publisher, and has written 19 nonfiction books for children.
Independent Publisher on Instagram
Feature
The Mediabistro Copy Editing Certificate Program
The Certificate to Get Your Career On Track
For many of us, reading and writing are more than just a passion—they are our jobs. I'm sure I'm not the only one who grew up dreaming of reading books with a red pen in hand, making or breaking the next great American author. While that dream may have been a bit far-fetched, I wasn't too far from a very realistic profession: copy editing.
Thanks to the inventions of the Internet and track changes, the field of copy editing has become a lot more appealing. Fact checking has become a million times easier and we no longer need to memorize all the copy editor's complex shorthand. Add that with the fact that there are more books being published now than ever before, and what do you have? A really great opportunity to be a copy editor.
Your next question may be, "How do I break into copy editing?" Well, we have that one figured out for you. Mediabistro, the content industry guru, has an incredible course available online and on location in NYC: the Copy Editing Certificate Program. I spoke with Jessica Eule, Associate Director of Education at Mediabistro, as well as a few of the program's instructors to get the details on why this course works.
"We launched our Copy Editing Certificate Program in 2009," Eule told me. "We had been running copy editing courses since 2006 as individual offerings at sell-out capacity, and we wanted to create a clear path for those looking to gain copy editing skills. The certificate allows students to take a total of six classes, and also offers them priority seating as well as an advisor who guides them through which classes to take in what order."
Students are required to take an intro, intermediate, and advanced course in copy editing, as well as a class in grammar and punctuation. They then get to choose two electives, with topics ranging from "Develop a Freelance Career" to "InDesign for Writers and Editors." There are no requirements for copy editing students other than having an interest in the field and all classes are offered online, making this program very accessible.
Mediabistro also offers top-notch instructors for the program. According to Eule, "All instructors actively work in the field they are teaching so that they can provide the professional experience and outlook of the industry. Our instructors are unique in that sense, and have worked as copy editors at companies including the National Law Journal, Seventeen, Lucky, Martha Stewart Living, and Rolling Stone."
Students get detailed feedback from instructors on weekly assignments and work closely with their teachers from day one. The classes are interactive and workshop based and perfect for people with full- or part-time jobs.
While there are a few other copy editing courses available (such as the one offered by the prestigious University of Chicago), the Mediabistro has a ton of benefits for people new to copy editing.
"Earning a certificate endorsed by Mediabistro shows a prospective employer that you've completed a rigorous course of study with the leading digital media education program," Eule says. "Also, since Mediabistro is very highly regarded among the industry and has a job board, companies know who we are and know what it means to have learned these skills through us. For someone with no copy editing background who wants to take on this kind of work, or someone in a job where they need to enhance these skills, the certificate program offers a great way to do this in addition to holding down a full-time job."
Once students complete the program, they are trained in AP and Chicago style, have a strong grasp on grammar, and are poised for print and Web copy editing positions. More than 200 students have enrolled in the course in the past three years, and the testimonials on Mediabistro's website demonstrate the quality of the program and the success of the participants. Mediabistro instructor Rebecca Smith Hurd praises the lasting effects of the course.
"My favorite aspect of the Mediabistro program is hearing people's success stories down the line, whether they've switched careers, started or expanded a freelance business, or landed their first job—or the job of their dreams," Hurd said. "I've had many talented professionals in my classes over the years. I recently started a LinkedIn group for alumni, so that former students could network and share their success stories, frustrations, tips, and resources. I look forward to reconnecting with them."
As always, Mediabistro provides those of us in the publishing field with a myriad of wonderful resources. Be sure to explore their website, www.mediabistro.com and see how they can help you reach your content goals.
If you are thinking about taking a copy editing refresher, or you just want to learn the basics, you can also check out the Copy Editing: 12-Session Self-Paced Course.
"The self-paced class is great for anyone who needs a quick refresher on copy editing techniques," Eule explained. "Anyone who has an interview coming up with a copy editing test can get a lot out of the self-paced course, where they review copy editing lessons, complete tests, and check their work against an answer key. Since it is self-paced, this course can be completed in anywhere from three hours to three months."
* * * * *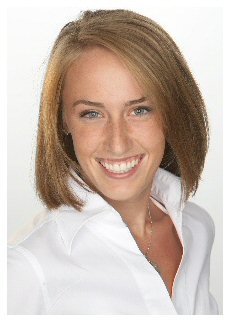 Jillian Bergsma is a writer and contributing editor for Independent Publisher. She graduated from the University of Michigan with a degree in English. She welcomes any questions or comments on her articles at jbergsma (at) bookpublishing.com.
---
Comments
---