Feature
How to (Self) Publish
The Ins and Outs of Popular Publishing Paths
These days, there are tons of ways to get your book out on the market, but which way is right for you? Should you go through Amazon or try to get an agent and a book deal? We explored the three main independent publishing options—self-publishing websites (subsidy publishers), publishing services, firms, and small presses—and come up with the pros and cons to help you find the perfect match.

Subsidy Publishers
Web based publishing is all the rage right now. There are so many different sites: CreateSpace, LuLu, AuthorHouse, iUniverse, and many more. Some of these programs give you eBooks, print books, or both, depending on your preference. So what should you know about self-publishing websites?
The Pros:
1. They are fairly inexpensive. You can publish your book—sans bells and whistles—for as little as $100 on some sites (though be warned that you will get what you pay for).
2. You can DIY. If you already have a manuscript and a cover, publishing can be as simple as uploading files. Even if you are going for a more complicated type of book, most of these sites make it easy for non-techies to navigate and publish.
3. There are lots of options. You can choose from a virtual buffet of features, including design, marketing, and publicity help. Of course, these come at a price, and take up some more of your time and money. But, in essence, you pick from the myriad options to meet your unique set of needs.
4. You maintain (most of *) your rights. For the majority of these sites, you will be the author and rights holder for your books (as opposed to a traditional publishing model where you share some of the rights with the publisher). In some cases, you may have to pay a fee or a percentage of your sales to the company.
* Note that with most subsidy publishers, they own the ISBN and they also own the publishing rights to any material they design, such as the cover or the interior. The words are still owned by the author, but the publishing rights are owned by the subsidy publisher.
The Cons:
1. There are a lot of scams out there. Be very careful when you are choosing your publishing site. Look for brand names, award winners, and companies that come recommended from real authors you trust.
2. There is not a lot of attention paid to your book. Popular sites can see hundreds of submissions and publications in a week, and you may be just another number. Unless you are paying for extra services, don't expect a ton of support from the site. Much of the work is done outside the U.S.
3. The pressure's on you. Not only do you have to make sure your book looks good once the process is complete, but you also have to seriously self-promote. Again, you can purchase help for marketing and publicity, but much of that work will fall to you.

Publishing Services Firms
Publishing services firms are an intermediate step between publisher and self-publisher. You still have control over your book, but you also have a team of professionals investing in creating the best possible product.
The Pros:
1. You get professional attention. The folks at a publishing services company will work hard to help you create an edited, aesthetically pleasing, and marketable book. Certain features come at a price, of course, but you will have a group of experts on your side to answer your questions and steer you in the right direction.
2. Your book is unique. Publishing services companies often work on a limited number of books a year, putting a great deal of time and effort into each book. You will be able to work with your company to create a top-notch, custom made product.
3. They offer a wide range of services. Like self-publishing websites, you can choose from all kinds of options when it comes to your book.
4. You maintain all of your rights. Again, you are the keeper of your book and, perhaps more importantly, the keeper of your cash. Once you have paid your fees, the rest of the sales are all yours.
The Cons:
1. You invest into your own project. Depending on which company and which services you choose, you could be looking at a several-thousand-dollar investment. Shop around and get quotes before leaping in. Look for value, excellent customer service, and experience.
2. You will still need to self-promote. Marketing services are typically an add-on feature, so you may choose to do the majority of your promoting on your own. The good news is, even if you don't purchase a service, your team will likely give you plenty of helpful hints for your foray into self-promotion.
3. Again, you may run into some scams. Be sure to check out the company thoroughly and ask for examples of previously published books and/or references.

Indie/Small Presses
When most people say "my book is being published," that nice little use of the passive voice means they have found someone else to do it for them, whether it's a teeny niche publisher or a industry giant. And, for most of us aspiring authors, it is a dream to be published by a bricks and mortar publishing house. But how do you do it?
The Pros:
1. The publisher invests in you and your book. You get the whole smorgasbord of editing, interior and cover design, marketing, publicity, sales, and the list goes on…at no cost to you. Heck, you might even get a nice little advance upfront. You make money, or at least don't have to spend your own, and get your book out into the world.
2. The publisher invests in you and your book. Yes, I know I already said this, but this time I mean something different. Unlike self-publishing websites and even some publishing services firms, publishing houses have a vested interest in making your book a success. They want to recoup their advance and get their portion of the royalties, which means they will work hard to make your book sell and make you a star.
The Cons:
1. First of all, it is very, very hard to get a book deal. More people are writing now than ever before, if the millions of books published in the last year are any indication. Many houses require your manuscript or proposal to be agented, which is another battle in itself. Suffice to say, while it's great to get a publisher, it is also darn tricky.
2. You lose some of your autonomy. Your publisher will make many of the decisions regarding your book, which isn't all bad (though they can decide when to publish and can cancel the book at anytime). They are professionals and likely have more knowledge about publishing than you do. But you may not be able to create your book in the same way you could through other publishing outlets.
At the end of the day, you should explore which publishing method is right for you. Check out our sidebar for helpful links and tips to reaching your publishing dreams.
* * * * *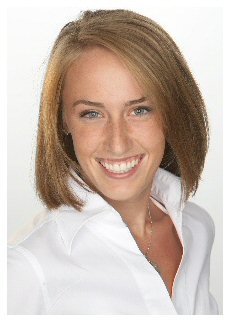 Jillian Bergsma is a writer and contributing editor for Independent Publisher. She graduated from the University of Michigan with a degree in English. She welcomes any questions or comments on her articles at jbergsma (at) bookpublishing.com.
---
Comments
---