What's Next in YA?
Vampires are done. So are werewolves and angels. Even dystopia is on the decline. Those markets are oversaturated and over-read. Of course, there will still be some strong sellers in those categories (Veronica Roth's Allegiant for example), but they have peaked and are started to cool. Barring the creation of a new subgenre (or the revival of a dormant one), I'd say three categories are poised to be the next big thing.
First: magic. Fairies, witches, deities, etc. are getting a boost in sales. This can be seen in both fantasy and paranormal subgenres (think The Girl of Fire and Thorns or The Goddess Test). It's the natural next step for paranormal readers and allows authors to modernize or retell mythology, fairy tales, and the like.
Second: thrillers and mysteries. Think The Face on the Milk Carton strikes again…on crack. TV crime dramas have desensitized us, meaning thrillers can be creepier, bloodier, and more nefarious than ever. Publishers are adding books like these to their lists like crazy, so be prepared to see way more and shelf in the coming year.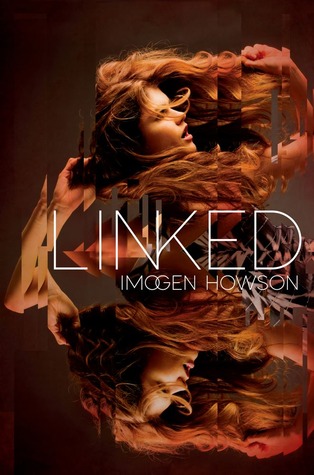 Third: sci-fi. I'm not saying we'll all be speaking Klingon, but the post-apocalyptic wave is giving way to more science, space, and time travel. Good-bye zombies, hello aliens. Check out Linked and Shades of Earth.
For more thoughts on what's coming next in YA, click here.
Feature
Hot Topic—YA Novels
Why the Young Adult Market is Booming
It all started with Twilight, published in 2006 by Little, Brown and Co. (I like to believe J. K. Rowling got the ball rolling, but Stephanie Meyer takes the gold.) Since that magic moment, YA novels have seen a jump in popularity that is unparalleled in the book industry, making the genre one of the bestselling categories across all formats.
What is it that makes YA fly off the proverbial shelf? Accessibility is a big factor: the genre isn't restricted to only ages 12–17 but gets younger readers and those well into their twenties, thirties, and beyond. We're in a time where reading YA at any age is socially acceptable (or easy to hide on your ereader). It is an evolving genre, with offshoots like "New Adult," which is basically just YA with some spicier love scenes. The market is not limited; it's growing.
Plus, young adult novels are fun. Compared to a lot of traditional adult fiction, the plots are simpler, the endings are happier, and the characters are easier to understand. (I'm speaking in generalities, of course.) The opportunities for creativity in the space are incredible—from paranormal to fantasy, dystopian to sci-fi, contemporary to thriller, the options are almost endless. Great YA books have a blend of authenticity, relevancy, and strong writing that make them appeal to readers of all ages and backgrounds. And finding the right voice and the right niche can have incredible results.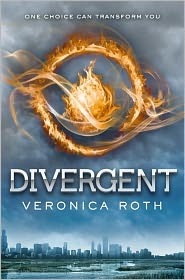 Let's look at some numbers. For the week of July 22, 2013, Veronica Roth's Divergent was #1 on the New York Times young adult bestseller list. According to Nielsen Bookscan, it has sold over 645,500 units (and that's not including ebooks and is before the movie has come out). The #1 on the adult fiction side was Hidden Order by Brad Thor, and has sold 42,500 copies. (Granted, Divergent has been out for significantly longer. But that just goes to show that these great YA novels stick around!)
If you're an author or a publisher, you're probably thinking, "How do I break into the YA scene?" To start, YA novelists face a few challenges, most notably in their market of choice. Teens are not a very wealthy consumer group (they rely on part-time jobs and allowances) and may prefer school, friends, sports, or the online world over sitting down to read.
Ebooks are a big help in this regard—they are portable, nearly unlimited, and generally quite inexpensive. The ease with which you can buy and read a book makes the entire process a million times more convenient, and since few adolescents would be caught dead without their iPhone, they have built-in reading devices. With so many books to choose from, teens can get their hands on whatever subgenre they like.
Another great benefit of the digital age is the way social media has influenced readers. Young adults are active on sites like Goodreads, use Twitter and Facebook to connect to beloved authors, and even get to watch book trailers for the newest installment in their favorite series.
There's a magic word for you: series. This generation of readers has grown up reading series (here I get to credit J. K. Rowling), which create momentum not only for the author/publisher, but also for the audience. Kids flocked in droves to the midnight sales of the Harry Potter books (how many authors can claim that?) and developed a love for reading that will stay with them forever. Then when those next big YA giants rolled in (think Twilight and Hunger Games), the craze began again.
Series like Harry Potter, Twilight, Inheritance, and the Hunger Games have sold millions upon millions worldwide. Best of all, we've been able to translate great books into (slightly less great) movies. The first Hunger Games film grossed more than $400 million dollars (domestic) and the Harry Potter franchise near two billion. In fact, if you visit Box Office Mojo, a website that tracks box office results, you'll see that 17 of the top 65 movies of all time are YA books turned movies. Not too shabby. Plus, we have Divergent, Mortal Instruments, andCatching Fire coming up this year.
When all is said and done, the YA genre has taken off because it was in the right place at the right time. But I believe these four key traits helped YA get where it is now.
An accessible style of writing.
A strong readership base and expanding market.
Great products with longevity and the potential for crossover into film.
Success in digital markets.
YA has gone where almost no other genre can, bridging gaps between readers of all ages and providing books over the past 5–10 years that will go down in history as classics. Never again will we see the teen section of bookstores understocked or devoid of customers. YA is here to stay.
Want to get your reading fix for the rest of the summer? Check out some of the hottest books of past few years at the links below.
USA Today's Top 10 Young Adult Books for Summer
YALSA's Best Books for Young Adults
NPR's 100 Best-Ever Teen Novels
* * * * *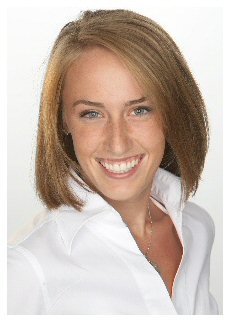 Jillian Bergsma Manning is a contributing editor for Independent Publisher. She graduated from the University of Michigan with a degree in English. She welcomes any questions or comments on her articles at jbergsma (at) bookpublishing.com. Follow her at @LillianJaine.
---
Comments
---