Full Circle: Susan Kan Talks of Early Poetry Reading
"When I was a child, I had a book called You Read to Me, I'll Read to You, by John Ciardi. It had blue text on one page, black on the next, and my mother and I would sit on my bed, passing the book back and forth. We read the poems to each other. I don't remember the content nearly as much as the novelty of reading to my mother. I loved saying the words, forming them in my mouth, and being able to read! And it helped that they were rhyming, silly poems.
"Early experiences are important. What I still love about poetry is the compression, the compact, athletic, agile possibility of them. In a few lines, much is conveyed. And the poems I love the most, the ones I want to publish are emotionally riveting, informative, funny, painful, novel, and while they don't necessarily rhyme, they are musical. And most of all, they speak some daring truth.
"And I love the culture of poetry readings. The literary world has a kind of unspoken agreement: I'll read to you, you read to me."
Feature
Publishing Profiles: Susan Kan of Perugia Press
A Press Thatís Bigger Than You Think, with an Even Bigger Mission
My first hint that Perugia Press was more than just a one-woman, one-book entity was the way director of the press, Susan Kan, answered my questions with plenty of "us" and "we." For Susan, "we" represents the seventeen poets she has published, the writers who submit manuscripts to Perugia's annual contest, the board of directors, and the press's many readers and donors. "While it might seem like just me and one poet's book each year," Susan told me, "truly the press is much more than that."
Much more, indeed. Though it took a few years for the press to achieve many impressive milestones, Perugia Press now boasts a national contest, non-profit status, and an important mission: publishing first and second books of poetry by women.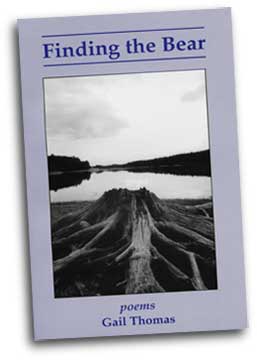 Before the press's many accomplishments, Susan Kan was unhappy with the way things were happening in the world of poetry publishing. In 1997, after she finished an MFA in creative writing at Warren Wilson, and after seeing too many talented poets unable to get published, Susan decided to create a book. With encouragement from a friend who self-published a book about the UMass basketball team (which Susan now finds a funny inspiration for her women's poetry press), Susan made what turned out to be Perugia Press's first book: Finding the Bear by Gail Thomas. When she made the book, Susan wasn't thinking about starting a press. "However, I loved the process so much that I published a second book and formally launched the press," she said.
Why does Perugia Press exclusively publish women? A visit to press's website will reveal these sobering statistics:
• Pulitzer Prize for Poetry: 73% male winners, 27% female winners
• Nobel Prize in Literature: 89% male winners, 11% female winners
• National Book Critics Circle Award: 65% male winners, 35% female winners
• Kingsley Tufts Poetry Award: 70% male winners, 30% female winners
• Poets Laureate of the United States: 75% men, 25% women
Sadly, these aren't statistics from 1997 when the press began; Susan recently revised her website's stats. "Unfortunately, the revisions were not improvements," Susan said. "Things are worse—but I think this is only at the top. Women are winning more poetry contests and getting their poetry books published. However, VIDA: Women in Literary Arts has been keeping track too and the statistics for literary journals are horrendous. So while there is some good news, the inequalities still remain."
Susan and the entire Perugia Press community are a major force in combating those remaining inequalities. The Perugia Press Prize, which Susan launched after six years of publishing, is committed to spring-boarding the career of one emerging female poet every year. The contest has created quite a hype, and according to Perugia Press's website, the buzz is due to the contest's specific and singular scope. Each year, the contest receives over five hundred manuscripts and chooses just one, the author of which wins $1,000 and publication. (Contest guidelines are here).
The judging process is unique and takes the dedication of many poetry supporters. In the first round, volunteers narrow the manuscripts from five hundred to sixteen. The volunteers have a variety of backgrounds; some are poets themselves, some are scholars, others are writers from other disciplines, teachers, professors, or students. In the next round, a panel of eight judges (which often includes a previous Perugia Press Prize winner) takes the manuscripts from sixteen down to two or three, which are read again by two more judges. Susan makes the final decision, always taking into account the feedback from other readers. "I'm proud of this process because it's fun for the readers, fair to the poets, and has an amazing track record," said Susan. "Many of our books have gone on to win national book prizes."
Much of the buzz about the contest revolves around Susan's one-book-per-year philosophy. "Excellence comes best this way: one book at a time," said Susan. "I can spend a whole year with undivided attention on the project. And the one-book-at-a-time strategy has created a buzz: people want to know who will win the Perugia Press Prize each year. We have resisted the pressure to expand, and that has paid off."
Spending the whole year with undivided attention on a project is something of which Susan is extremely proud. When I asked what kind of relationship the contest winner can expect from Susan and Perugia Press, Susan told me, "Among the first things I tell the winning poet—in that exciting first phone call to her—is that we will work together to make a book that she will love.
"From this initial phone call on, we work together, with my undivided attention on the book project…I return calls and emails within a day or two, usually within hours." Susan told me that an author's relationship with Perugia Press continues long after the book is published, and described that continued affiliation as "close" and "ongoing." Past Perugia Poets frequently contact Susan looking for advice about current projects, or to inform her of new successes.
One of the most recent successes of past Perugia Press Prize winners include Diane Gilliam winning the A Room of Her Own Foundation $50,000 Gift of Freedom. This success came ten years after Perugia Press published Kettle Bottom, and Susan and Diane have remained friends since.
Many other Perugia Press Poets have had subsequent success; six have continued to publish, eight have won or been finalists for national awards or fellowships, and one is the poet laureate of her hometown. These successes are a testament not only to the press's one-book-at-a-time philosophy, but also to the impact the Perugia Press community has on reversing gender inequality in the literary world.
* * * * *
Katharine Zurek graduated from the University of Michigan with a degree in English and Women's Studies. She currently works in the social service field. Please email krzurek@gmail.com with comments or questions.
---
Comments
---