A Special Event
What: Traverse City Children's Book Festival
Where: Traverse City, MI
When: Saturday, November 9, 2013
Can't make it to Bologna next year? (Don't worry, neither can I.) For a more local event, check out the Traverse City Children's Book Festival. Independent Publisher, Jenkins Group, Inc., and the Moonbeam Children's Book Awards host a special event to honor independently published children's books and their publishers and authors. The festival will award Moonbeam winners, having author readings, and is perfect for book professionals and book-loving families alike. Their website says, "TCCBF is a celebration of children, families, community, and literacy. The festival offers a sampling of books for the entire family from a variety of Michigan and national publishers! Local non-profits will be on hand with fun, kid-friendly activities and crafts." To learn more, visit their website: tcchildrensbookfestival.com.
Also, be sure to attend the Children's Book Publishing 101 seminar on Friday, November 8 to learn about writing, publishing, marketing, and selling your children's book.
Feature
IPís Calendar of Events
Where and When You Want to Be This Winter
The temperature may be dropping, but the publishing scene is picking up. November–March are chock full of special events, conferences, and seminars for authors, publishers, and book lovers. Read on for our list of hot spots and activities to hit this winter.
What: NaNoWriMo
When: November 1–30, 2013
Where: Online
Start November off by participating in NaNoWriMo, or National Novel Writing Month. This event encourages writers of all ages, genres, and talents to write a 50,000-word (or more!) novel in just 30 days. Not only can you write and post your story, but you can also connect with thousands of other authors, get feedback, and make great connections in the writing world. Better yet, some writers go on to get their works published. Erin Morgenstern (The Night Circus) and Sara Gruen (Water for Elephants) are two great examples. Check out NaNoWriMo's website nanowrimo.org, or read up in this Independent Publisher article.
What: Digital Book World Conference & Expo
When: January 13–15, 2014
Where: New York, NY
We all know how important technology is these days, and Digital Book World (DBW) Conference & Expo has the inside scoop on ebooks, Internet marketing, and everything else digital. Attendees will hear from leaders of the Big Six houses (and other great publishers), media gurus, literary agents, consultants, and more. (You can view the schedule here.) There are also preconference workshops and plenty of extras (including deep dives into the children's book market and digital design) for professionals from all areas of publishing. Learn more at conference.digitalbookworld.com.
ABA Winter Institute
When: January 21–24, 2014
Where: Seattle, WA
The American Booksellers Association hosts a Winter Institute each year, which is open to members and special guests. The program includes workshops on everything from buying to selling, special events to managing cash, and more. Bestselling and award-winning authors will be in attendance, as will professionals across the book industry. To learn more about registering for the program, visit the ABA's website bookweb.org or click here.
ALA Midwinter Meeting
When: January 24–28, 2014
Where: Philadelphia, PA
The American Library Association's Midwinter Meeting is another great place to connect with librarians, publishers, and leaders in the industry. The event boasts nearly 7,000 attendees annually and has a robust program (which you can learn more about here). Your first time attending? Check out this helpful guide for newbies.
What: Bologna Children's Book Fair
Where: Bologna, Italy
When: March 24–27, 2014
The Bologna Children's Book Fair is the premiere children's and young adult publishing conference in the world, and in 2014 it will celebrate its 50th anniversary. Publishers, authors, and agents from all over the world attend the event to review the market—this is a great place for publishers to take on foreign titles and authors and bring them stateside. Another focus in 2014 will be going digital for children, and the Fair will be putting on the first annual Dust or Magic Bologna Master Class on Children's Interactive Publishing. The program includes sessions on translations, licensing, design, and much more. Take a peek at their website to get more info, and click here to see how you could get your book featured at the event.
What: Writer's Conference/Workshop/Colony/Retreat
Where: U.S. and abroad
When: This winter
Looking for writer's conferences and workshops? Check out the links below to find an event in your area and on your schedule. (And get more info here!)
* * * * *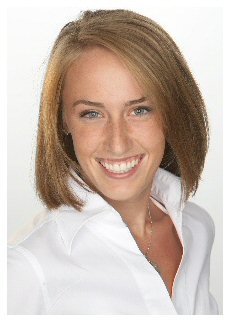 Jillian Bergsma is a writer and contributing editor for Independent Publisher. She graduated from the University of Michigan with a degree in English. She welcomes any questions or comments on her articles at jbergsma (at) bookpublishing.com.
---
Comments
---