Michael Blumenthal on the Topic Inspiration
So what does a radio essayist write about, and how do they choose their topics? For Michael Blumenthal, the topic was often a spur of the moment decision. The West Virginia Public Radio gave him free reign to write about what he was interested in, and in return for that freedom, Blumenthal delivered stirring, poignant, and thought-provoking writing.
"It was really whatever moved me at moment," Blumenthal said of his topic selection. "Sometimes, it was something personal that happened to me. Sometimes it was something in the news or something political going on. I've always been interested in a lot of things. [The radio station] liked it when my essays had a West Virginia connection, but no, they didn't really interfere with content."
While the West Virginia Public Radio gave Blumenthal a free hand in choosing what he wanted to write about, the rules have changed since. According to the writer, the public radio station has since discontinued essays altogether, a move that Blumenthal thinks was motivated by a desire to move away from opinionated writing and politically contentious topics and to reach instead for more agreeable content.
"They've changed now and they decided to discontinue essays," Blumenthal said. "I'm not sure if it was for political reasons or because they were too liberal or what—not just mine, but other people's as well. Now, I think [the people at the West Virginia Public Radio] are starting them up again, but I'm not sure how they are going to do them."
Indie Groundbreaking Book: Just Three Minutes, Please
Poet and Professor Unveils Concise Collection of Public Radio Talks
"I have long felt that the brief essay is somehow the prose equivalent of the poem—yet one more effort to say as much as possible in the fewest possible words. No less a writer and philosopher than Friedrich Nietzsche one proclaimed it his ambition "to say in ten sentences what others say in a whole book," an ambition I believe poets and brief essayists share, without always achieving. What you are writing for the radio, not only word count but time itself at the two, often friendly, barriers you find yourself up against."
So begins Michael Blumenthal, a poet turned law professor turned short radio essayist, at the outset of his brilliant new essay collection, Just Three Minutes, Please: Thinking Out Loud on Public Radio. It's an unorthodox book, small enough to serve as a holiday season stocking stuffer, and with enough bite-sized pieces to digest bit by bit, essay by essay, over the course of several days, weeks, months, or even years.
As Blumenthal indicates in the foreword to his latest book—quoted above—essayists, like poets, have an obligation to be as succinct and concise as possible. But Just Three Minutes, Please isn't merely a book of everyday essays. Anyone who has ever written an essay for a college course or been published in a scholarly journal knows that the essay form can wind on for thousands of words and get caught up in discussions of topics and details, both extremely technical and academic in nature. Suffice to say that, when the average person cringes at the mention of an "essay," there is a reason for their reservation.
However, Blumenthal is bound by more than the essay form in Just Three Minutes, Please, which is ultimately what makes the book such an enjoyable and liberating read. Commissioned by the West Virginia Public Radio and broadcast on the air over the course of three or four years, the 30 essays contained within these pages ring with a spirit of concision that many writers—I among them—could hardly ever hope to master. Contained usually within the length range of 500 to 750 words, Blumenthal's work in Just Three Minutes, Please feels downright weightless.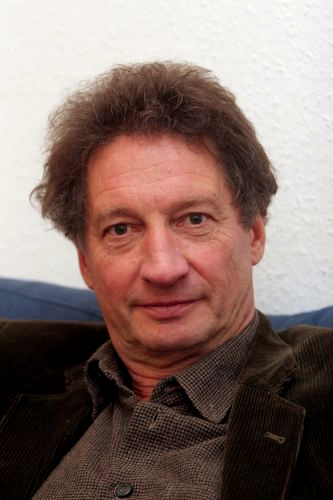 Blumenthal, though, is right at home with short, succinct literary forms: most of his previous books are collections of his poetry. Of course, his resume also posits him as someone who could easily fall into the traps of long-winded, overly technical academia. In the 1980s, Blumenthal taught at the prestigious Harvard University, while Just Three Minutes, Please was published by the West Virginia University Press—the school where he currently serves as a professor of law.
The author also has an impressive range of credits when it comes to his essays, which have been published everywhere from Time Magazine to the New York Times, the Washington Post to the Boston Globe. It's hardly surprising that listeners of West Virginia Public Radio were willing to take a few minutes out of their busy days each month or so to hear his thoughts a wide variety of topics.
But Blumenthal's berth on public radio didn't come about as a result of his academic expertise in law or poetry. On the contrary, the author's first encounter with radio essays came from a personal essay he had written about the birth of his son. The piece made its way onto the Boston Globe editorial page, where a news editor from the city's NPR station found it, read it, and was enchanted by it. When Blumenthal got a call from the radio station, asking if he wanted to record the essay for radio, he replied with a single word: "Sure!" The rest was history.
Years and many radio essays later, after leaving Boston, living in Europe, and transplanting back to the United States for a new position at West Virginia University, Blumenthal resumed his work with public radio.
Of course, the branch was different this time: Blumenthal reached out to the news director at the West Virginia Public Radio and used tapes from his old Boston shows to land a time slot. But even with times changing and radio losing some of the traction and influence it once had, Blumenthal's essays still sparked plentiful conversation. Letters—both positive and negative, both dismissive and thoughtful—poured into the radio station's mailbox following some of Blumenthal's more controversial political talks.
After all, while the format of Blumenthal's essays made them concise, lightweight, and digestible—as evidenced by their breezy organization in Just Three Minutes, Please—the topics weren't always so easy. In a series of essays that appear toward the beginning of the book, Blumenthal attacks the American medical system, a construct he calls "horrific" and "hopeless" due to exorbitant expense and the shattered nature of the doctor-patient relationship. In another piece, "Voting in Black and White," he addresses the racism evident in a 2012 West Virginia democratic primary election, where an incarcerated felon serving time at a Texarkana Federal Correctional Facility won 41 percent of the vote against sitting U.S. President, Barack Obama.
Not all of Blumenthal's essays are of political nature, though. One essay late in the book discusses the dangerous arenas that modern American university campuses have become, fraught with shootings, stabbings, and other heinous crimes. His personal connection to the topic, a son who signed up for the National Guard after his college years ("an act which led me to remark, only half-jokingly, that he may well be safer there than in college," Blumenthal writes), grounds the essay with poignancy and weight.
Elsewhere, Blumenthal humorously comments on the prevalence of PowerPoint presentations in American classrooms—from high schools to universities—and the complete lack of inspiration or thought created by such teaching methods. But for all Blumenthal rejects PowerPoint, online education, and other models that society is embracing in this easily-distracted technology age, Just Three Minutes, Please, rather ironically, is most notable for how perfectly its short distillations of heavy topics will appeal to modern readers.
Interested in reading what Blumenthal has to say? Just Three Minutes, Please will be officially published in January and is currently available for pre-order on Amazon.com and on the West Virginia University Press website.
* * * * *
Craig Manning is currently studying English and Music at Western Michigan University. In addition to writing for Independent Publisher, he maintains a pair of entertainment blogs, interns at the Traverse City Business News, and writes for Rockfreaks.net and his college newspaper. He welcomes comments or questions concerning his articles via email, at manningcr953@gmail.com.
---
Comments
---