Independent Publisher on Instagram
Feature
Show Your Book Love In 2014
Using New Marketing Strategies to Sell an Old Book
Do you feel stuck in a rut with your book? Have you lost those honeymoon-phase feelings of excitement and giddiness that came when you first tore the plastic wrap off your freshly produced book and held it in your hands? You are not alone—so many authors, worn and weary of the endless energy and time their book demands of them, begin to slacken their marketing efforts, relegating their once-cherished book to that out-of-the-way corner of the bookshelf.
Book marketing professionals know that new books have the ultimate advantage in the public eye and media, and will advise you to time your campaigns accordingly. However, older books have their advantages too, and these advantages can be turned into book sales with a little tender love and care. Don't let the spark die out of your relationship with your book—pick that book up off the shelf, dust it off, and give it some love with the following marketing tactics.
Identify New Customers
Authors often have limited success in selling their books, not because of any inherent flaw in the books themselves, but simply because they are barking up the wrong tree. This year, reevaluate your book marketing campaign by focusing on whether your marketing tactics have been successful with the niche you have targeted. From there, you can brainstorm who your book would best serve—who would benefit most from reading this book, or who would be most likely to pick it up from the shelf.
Surprisingly, narrowing the target audience can boost the sales for your book. Why? Authors who focus on that small niche—rather than assuming every type of person will love their book—construct a more viable marketing plan, targeting readers who would be most likely to purchase their book. Media outreaches and marketing pushes can quickly become expensive, so directing your efforts at a well-defined audience will get you more bang for your buck.
For help finding out who your target readers are, check out Joanna Penn's article, "5 Tips on How to Identify Your Target Audience."
Once you have determined who your target audience is, rework your marketing plan to really hit on the online and physical locations these readers frequent. Look up bookstores that carry books similar to yours or cater to your target audience—for example, an author of a murder mystery might find more success getting books on the shelves of the Poisoned Pen than a bookstore that primarily sells gift and art books.
Heat Up Your Social Media Work
An online presence can go a long way toward moving those books, primarily because it allows you to unlimited access to millions of readers browsing for their next read. The challenge is finding ways to get at these readers and ignite their interest in your book.
Just like any other relationship, your book was a labor of love that should be celebrated. So share the ups and downs of your relationship with your book via social media. Spark some interest by releasing a new chapter or page on the book's one-year anniversary via a blog or Facebook. Remind readers how amazing your book is by posting and re-posting the good reviews it has garnered. Invite people to join in the conversation, sharing what they liked or disliked about the book.
For more about marketing with Facebook, read IP's article "Facebook 101."
For a creative and fresh way to market your older book, pick out one or two of the book's best quotes and make an eye-catching graphic. You may recognize this visual format; these graphics have become immensely popular with the rise of social media sites geared toward photo sharing like Tumblr and Pinterest. This new trend of aesthetically pleasing quote-images seems to primarily feature beloved quotes from classics, but there is certainly no reason why indie authors can't jump on the trend and showcase some of their best lines. Take to your blog, Facebook, or Twitter and ask readers what their favorite quote from your book is. A degree in graphic design is not necessary; you can jazz up your quote easily with the help of an image making sites.
Check out The Book Designer's article, "11 Ways to Quote and Promote Your Book Using Images" for such sites and more information on this new trend, or Courtney Seiter of RavenTools.com's "10 Web Tools for Making Quotes Photos" article.
Share Your Book via a Discount or Giveaway
Revive your book with a limited-time-only discount or giveaway deal. Giveaway deals are a great way to bring some renewed interest back to your book; not only do they draw in readers who might otherwise have turned away from your book, but they also increase your chances of landing on a bestseller list and producing a snowball effect of sales. Giveaways do require some investment, but the potential of exposure on bestseller lists is definitely worth the cost. Be sure to time your giveaway with increased social media outreach to make the most of this marketing tactic. Goodreads and LibraryThing are great sites for giveaway deals, but be sure to also check out Ashly Lorenzana's article, "5 Places for Online Book Giveaways."
Give Your Book a Digital Makeover
If you published your book several years ago, you might not have thought it necessary to produce it in an ebook format. Although many readers still love the feel of a physical book in their hands, many others prefer the digital format and all its advantages. If you don't yet have an ebook version of your book, you may not have reached a segment of your targeted audience who primarily read with e-readers. Making an ebook version available might bring a boost in your sales. If you do decide that the time is ripe for an ebook, be sure to let fans and followers know by marketing your book's new format.
We hope these marketing strategies will spice things up between you and your book. Remember, the best relationships take time and work!
---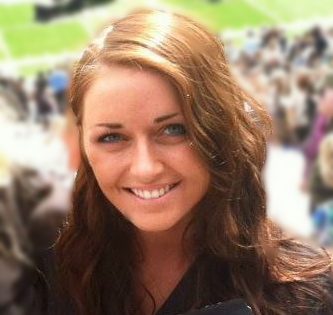 Lauren White recently graduated from the University of Michigan with a degree in History and English. She is serving as assistant editor at Independent Publisher and hopes to continue her career in publishing in New York City. Please email her at larenee [at] umich.edu with any questions and comments.
---
Comments
---