Take Me To:
IPPY AWARD CEREMONY PHOTO ALBUM

The "IPPY" Awards, launched in 1996, are designed to bring increased recognition to the deserving but often unsung titles published by independent authors and publishers. Established as the first awards program open exclusively to independents, over 5,000 "IPPYs" have been awarded to authors and publishers around the world. IPPY winners enjoy many benefits. As one of the oldest, most established independent book awards in operation, the Independent Publisher Book Awards (IPPYs) are well known and respected in the book industry. Our winners are:
Featured in a series of articles at our IndependentPublisher.com website which had over 80,000 unique visitors in the past year
Promoted in press releases sent to over 2,000 publishing industry media outlets
Given two free passes, valued at $300, to the IPPY gala held during BookExpo America in Chicago or New York City.
Sent a Winner's Celebration Packet that includes a starter set of book seals, an official winner's certificate, and a medal.
Listed in results that are permanently archived on www.independentpublisher.com back to 1997.
Featured in an average of 50 articles per year internationally.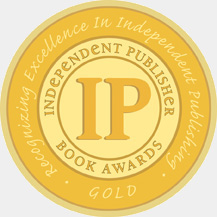 Independent Publisher on Instagram
Feature
Oh What a Night at the Copa
Celebrating the 2019 IPPY Medalists
Oh, what a night is was, as we hosted the 23rd Annual Independent Publisher Book Awards ceremony at the Copacabana Times Square night club in New York City. The legendary disco dance club was packed to the brim with authors, illustrators, photographers, publishers, editors, family and friends, from around the world, all applauding the hard work, creativity and passion that led to these award-winning books. The atmosphere was celebratory and supportive, an audience of 300 united in the common cause of "recognizing excellence in independent publishing."
And yes, it truly is my favorite night of the year, because I love to meet IPPY winners whose books I've discovered and fallen in love with, and learn about their diverse publishing journeys. Everyone has their own story and their own style. And I really do "Love New York," especially when I'm with lovely ladies like Traci Ison Schafer, author of The Anuan Legacy (Inkana Publishing) and her daughter Destany.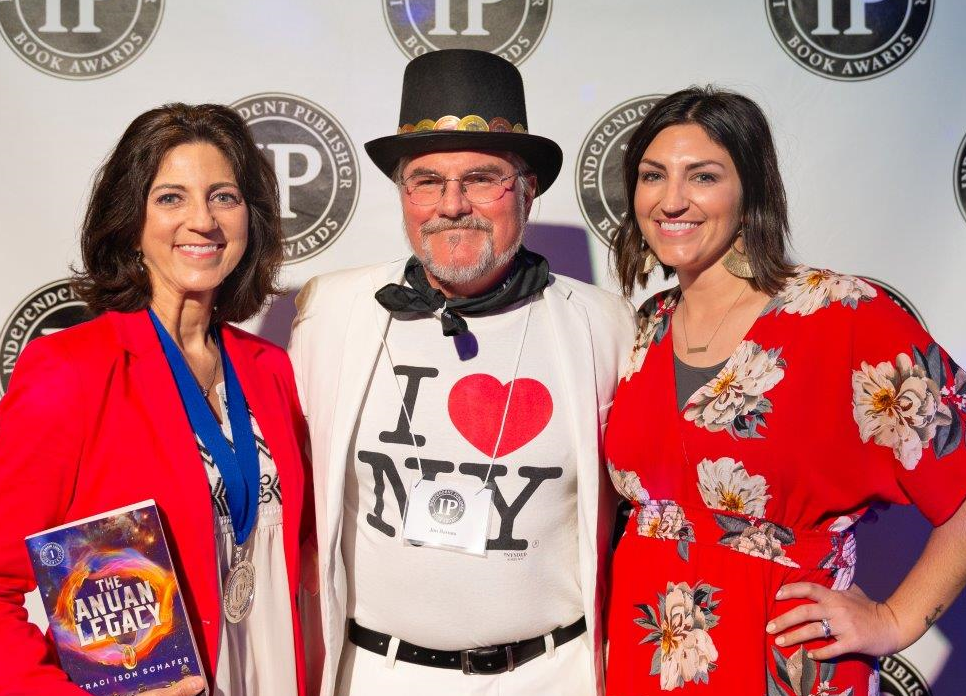 Here's a trio of talented ladies, all gold medal winners for the book
The Heretic's Guide to Homecoming (Book One: Theory)
, which won gold in three categories: Fantasy, Cover Design, and Website. Left to right are web designer Avi Silver,
illustrator
Haley Rose and
author Sienna Tristen.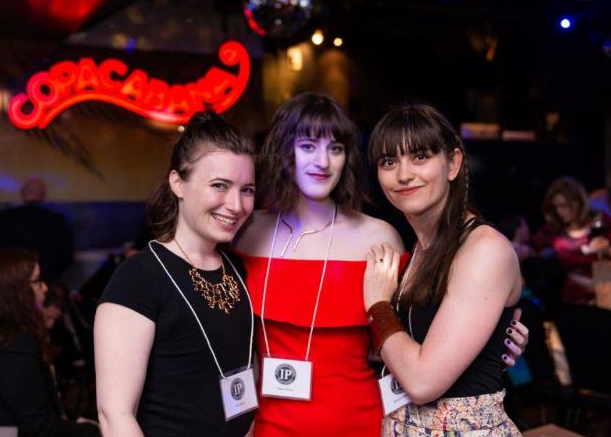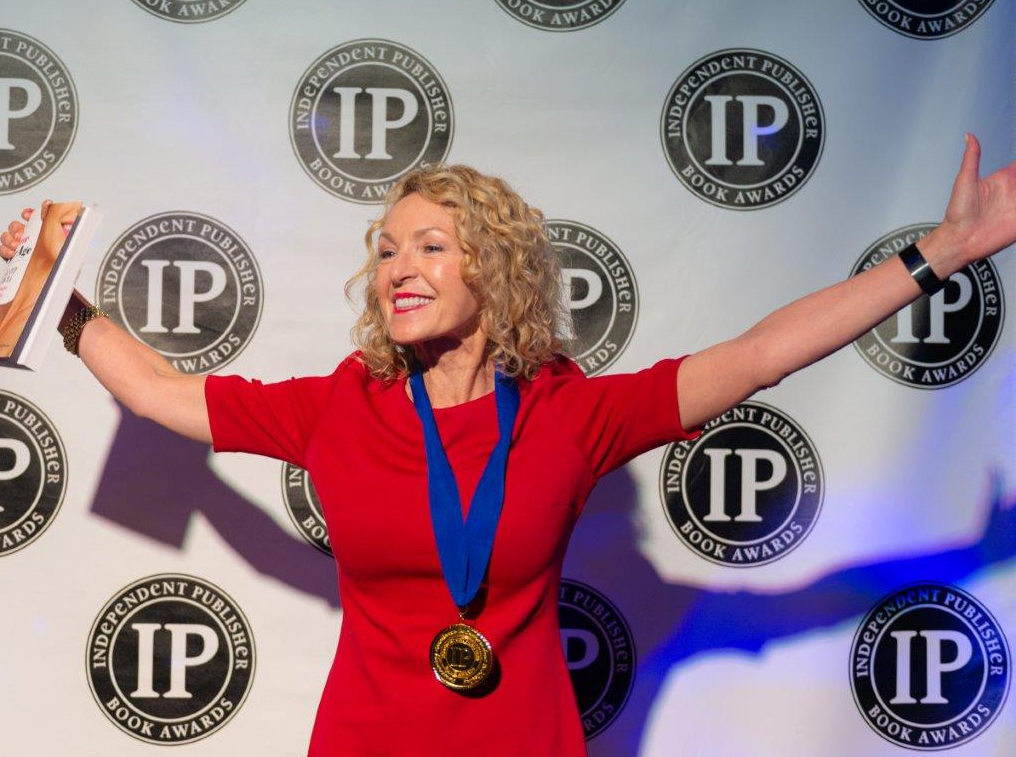 As I introduced Barbara Hannah Grufferman, author of gold medal-winning Love Your Age: The Small-Step Solution to a Better, Longer, Happier Life (National Geographic/AARP), I jokingly said, "My mother told me to never ask a woman's age..." and Barbara sang out, "I'M SIXTY TWO!"
Loving her age, indeed!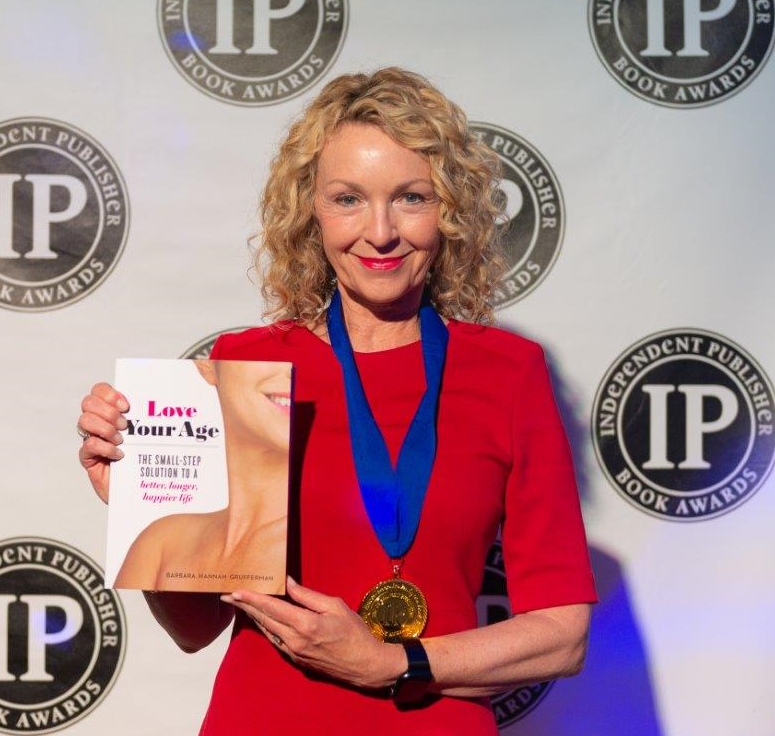 She Writes Press, the hybrid publishing company founded seven years ago and designed as a platform to launch the careers of talented women writers, garnered 12 IPPY medals in this year's awards, and here are four of the medal-winning SWP ladies: Cheryl Suchors, author of 48 PEAKS: Hiking and Healing in the White Mountains; Linda Gartz, author of Redlined: A Memoir of Race, Change, and Fractured Community in 1960s Chicago; Barbara Stark-Nemon, author of Hard Cider; and Dena Moes, author of The Buddha Sat Right Here: A Family Through India and Nepal. Four spectacular books by four wonderful women!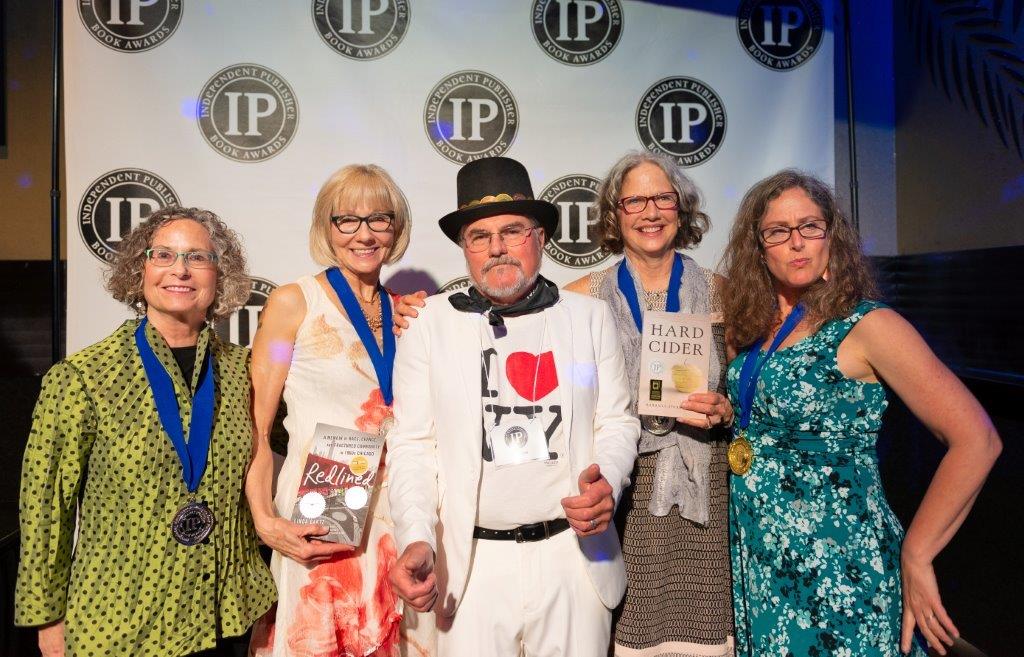 Here are the gold, silver and bronze medalists in the Animals/Pets category: Daniel and William Clarke, 20 and 22-year-old brothers from Australia, authors of Tears in the Jungle: Fight for Survival, about the increasing plight of the orangutan; Kristen Hellstrom, photographer for Adventures with Durango Pete: Life and Poetry with a Cow Dog Philosofur, by Stephen Himman; and T.R. Todd, author of Pigs of Paradise: The Story of the World-Famous Swimming Pigs (Skyhorse Publishing).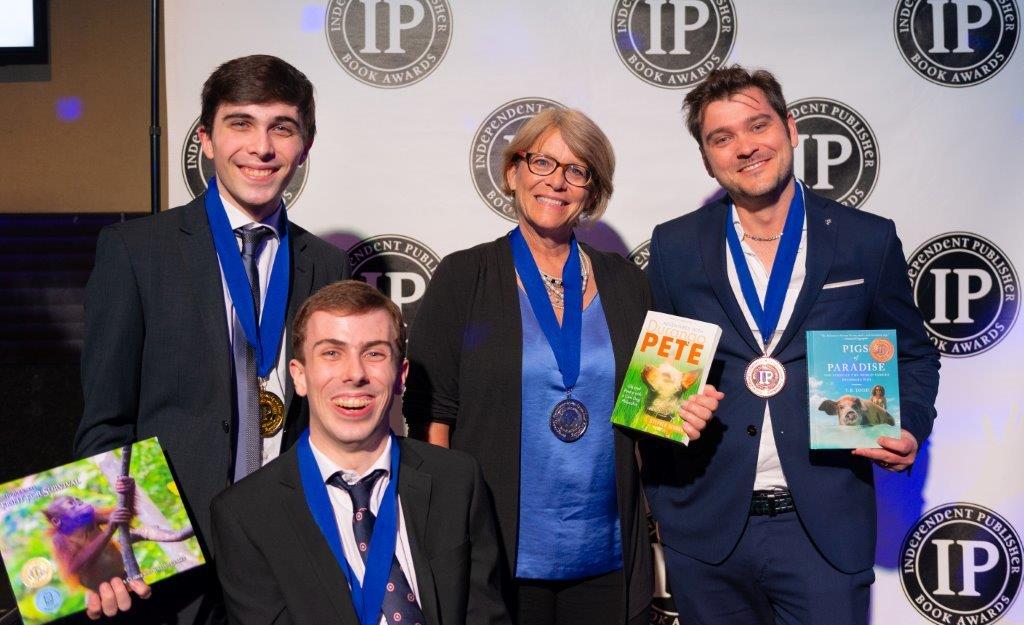 All three Horror category medalists: Bill Thompson, author of Callie: The Bayou Hauntings 1 (Ascendente Books); Jess Hagemann, author of Headcheese (Cinestate); and Preston Fassel, author of Our Lady of the Inferno (Fangoria).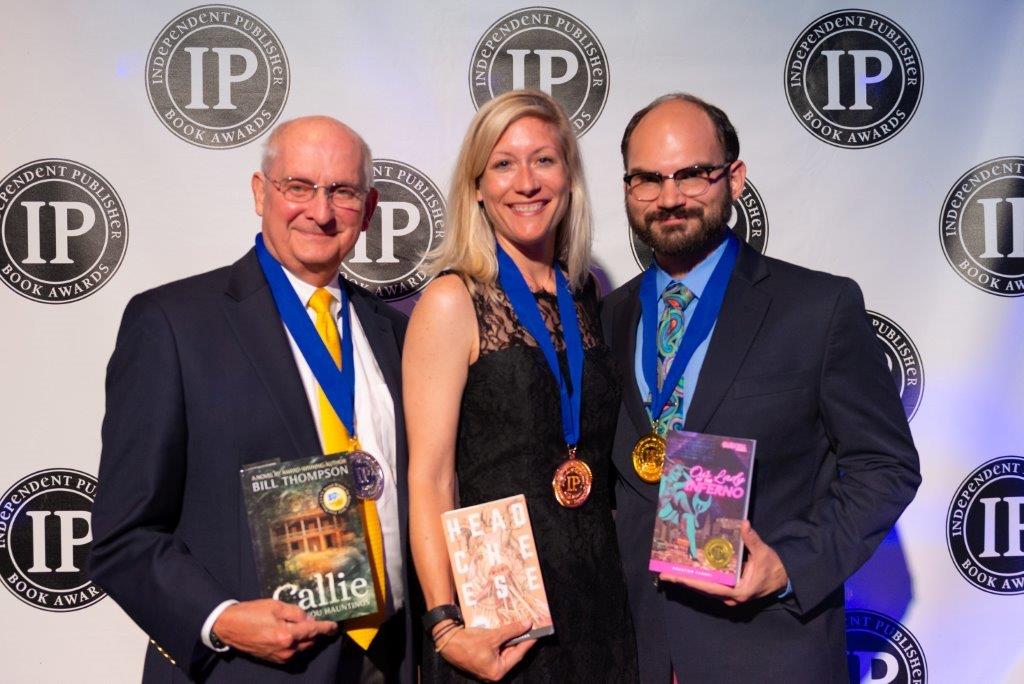 Two medal-winning Erotica category medalists: Jamie Schmidt (pen name Lissa Trevor), author of Domme Quixote (Riverdale Avenue Books) and Markus Taylor (writing with Camille English under pen name Jackie Notter) author of Pop Secrets (Climate Publishing).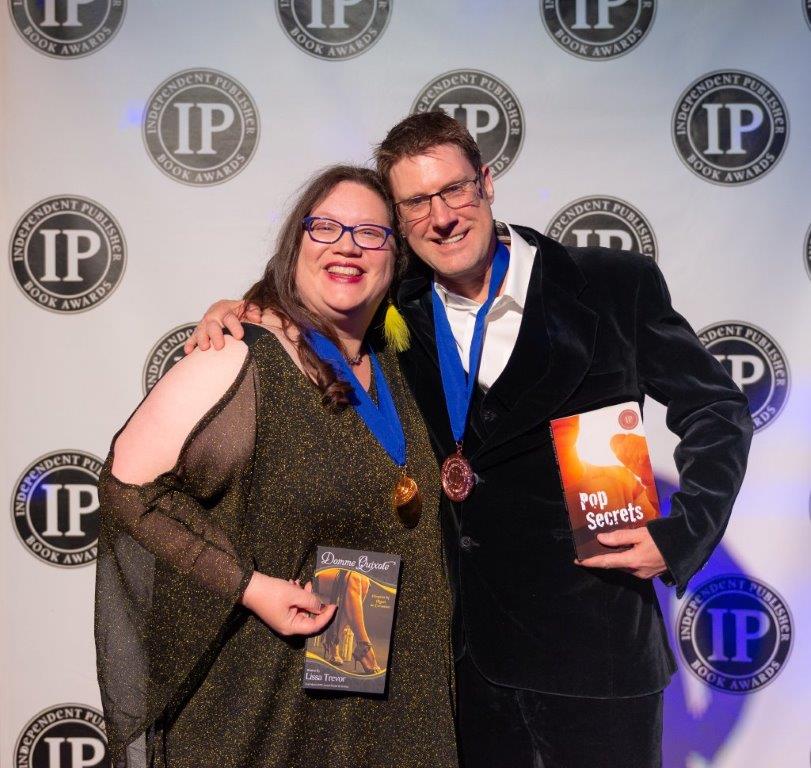 See the entire IPPY Award ceremony photo album on Google Photos.
All photography by Janice Yi.

Cheers and thanks to all the attendees who made the 23rd Annual IPPY Award ceremony such a memorable night!
---
Comments
---