Feature
A Night to Remember
Celebrating the 2014 IPPY Award Winners
On May 28th we hosted the 18th Annual Independent Publisher Book Awards ceremony at the Providence Club in New York City. For us, celebrating the accomplishments and independent spirit of the IPPY medal winners is the best night of the year. The venue, once a church and recording studio in the heart of Manhattan, is packed to the brim with authors, illustrators, publishers, editors, family and friends all toasting to the hard work, creativity and passion that led to these award-winning books.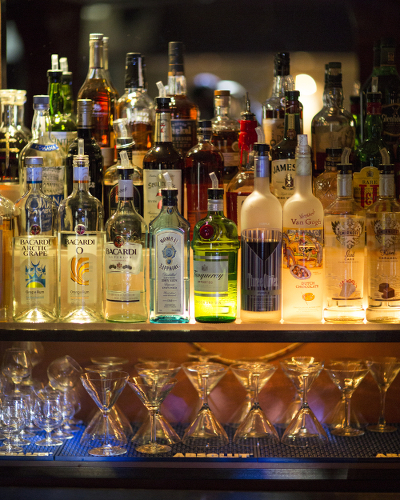 The best part of the evening is getting a chance to experience part of each award-winner's story. Here are some portraits and quotes to help describe the evening:
"It's utterly delightful to witness humans celebrating other humans performing at their best.
"Last week, I attended the 18th annual Independent Publisher Book Awards in New York . . . While it could have been stuffy and pretentious as some ceremonies are, it was anything but. The attendees didn't necessarily know one another, but each time an author went onstage, the crowd erupted with talent-show enthusiasm and applause. As a newly minted medalist moved back to their place, others offered congratulations as they passed. It was a real celebration of the hard work and dedication that resulted in their books not only being honored, but being imagined and completed and published.
"My thanks to the committee for awarding my novel, 11 STORIES, the gold medal for popular fiction. And to the other medalists for making my few seconds in the spotlight a happy glow that continues even now. I'm so glad we could be happy for each other."
-Chris Cander, Gold Medalist for 11 Stories, (Rubber Tree Press). Read more on ChrisCander.com
"What a fantastic program you put together: reaching out to authors, assessing their work, recognizing the best and throwing a grand party for all! Inspiration for aspiring authors is a glorious gift which is rarely encountered in our solitary cloisters. Your efforts have inspired us all. Thank You! Thank you! Thank you!"
- Henry Beyer, Gold Medalist for Deus Vult: One Knight's Life (Beyer & Small)
"This Gold IPPY Award for Banned on the Hill is a sweet victory for me, for democracy, and for environmental voices everywhere. And it's a blow against those high up in the Canadian government who are trying to silence and suppress environmental voices. It's proof that censorship does not work — especially if you can wield a paint brush and leverage social media to gain supporters from around the world."
-Franke James, Gold Medalist for Banned on the Hill: A True Story about Dirty Oil and Government Censorship, (The James Gang). Read more on FrankeJames.com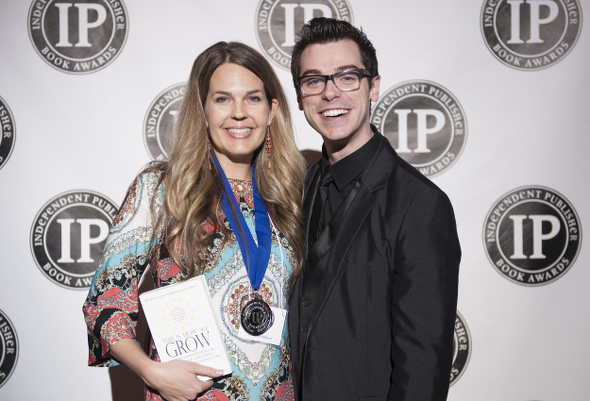 "…But it was the ceremony that meant the most to me. Not because I received a medal, or even because I was being recognized. No, fun as it was to see the other winners and meet some interesting new people, that wasn't what made this a memorable moment for me.
"What made it memorable came to me in my on-camera interview before the ceremony even began. . . The interviewer asked, 'What does this award mean to you?' It made me think.
'For one,' I replied, 'it means my real life story–my family's story–is being honored. It somehow validates all we've been through," I said. "Also, being my first book, it validates my writing,' I continued. 'It honors the four years I spent diligently working on this project, hoping it might help others some day. This award shows me I was right, that it will.'"
-Dr. Christina Hibbert, Silver Medalist for This Is How We Grow: A Psychologist's Memoir of Loss, Motherhood, & Discovering Self-Worth & Joy, One Season at a Time (Oracle Folio Books). Read more on her blog, The Pyschologist, the Mom, & Me
The evening also brought a special performance from Fereshta, an Afghan-American songstress and peace activist who attended the ceremony with Ed Zellem, Gold Medalist for his book, Afghan Proverbs Illustrated (CreateSpace). This book was truly a product of community; the proverbs were illustrated by the students of Marefat High School in Kabul, Afghanistan. Fereshta sang "Global Nation" from her Cultural Collision album, which emphasizes the importance of spreading peace and love in a time of violence. To hear Global Nation, click here.
Cheers to all the attendees who made the 18th Annual IPPY Awards such a memorable night!
---
Comments
---