Feature
A Night to Remember at the Copa
Celebrating the 2018 IPPY Awards / JUNE 2018
On May 29th we hosted the 22nd Annual Independent Publisher Book Awards ceremony at the Copacabana Times Square night club in New York City. The legendary disco dance club was packed to the brim with authors, illustrators, photographers, publishers, editors, family and friends, from around the world, all applauding the hard work, creativity and passion that led to these award-winning books. The atmosphere was celebratory and supportive, an audience of 300 united in the common cause of "recognizing excellence in independent publishing."
It's a thrill to meet IPPY winners and learn more about their diverse publishing journeys. Everyone has their own story and their own style.

Here's the editorial team from the Cherokee Tribe of Oklahoma, celebrating their medal for the lovely coffee table book, Cherokee National Treasures: In Their Own Words. "It is through the voices of our Elders and ancestors that we learn to understand our past, present, ad future as Cherokee people," says the book's introduction.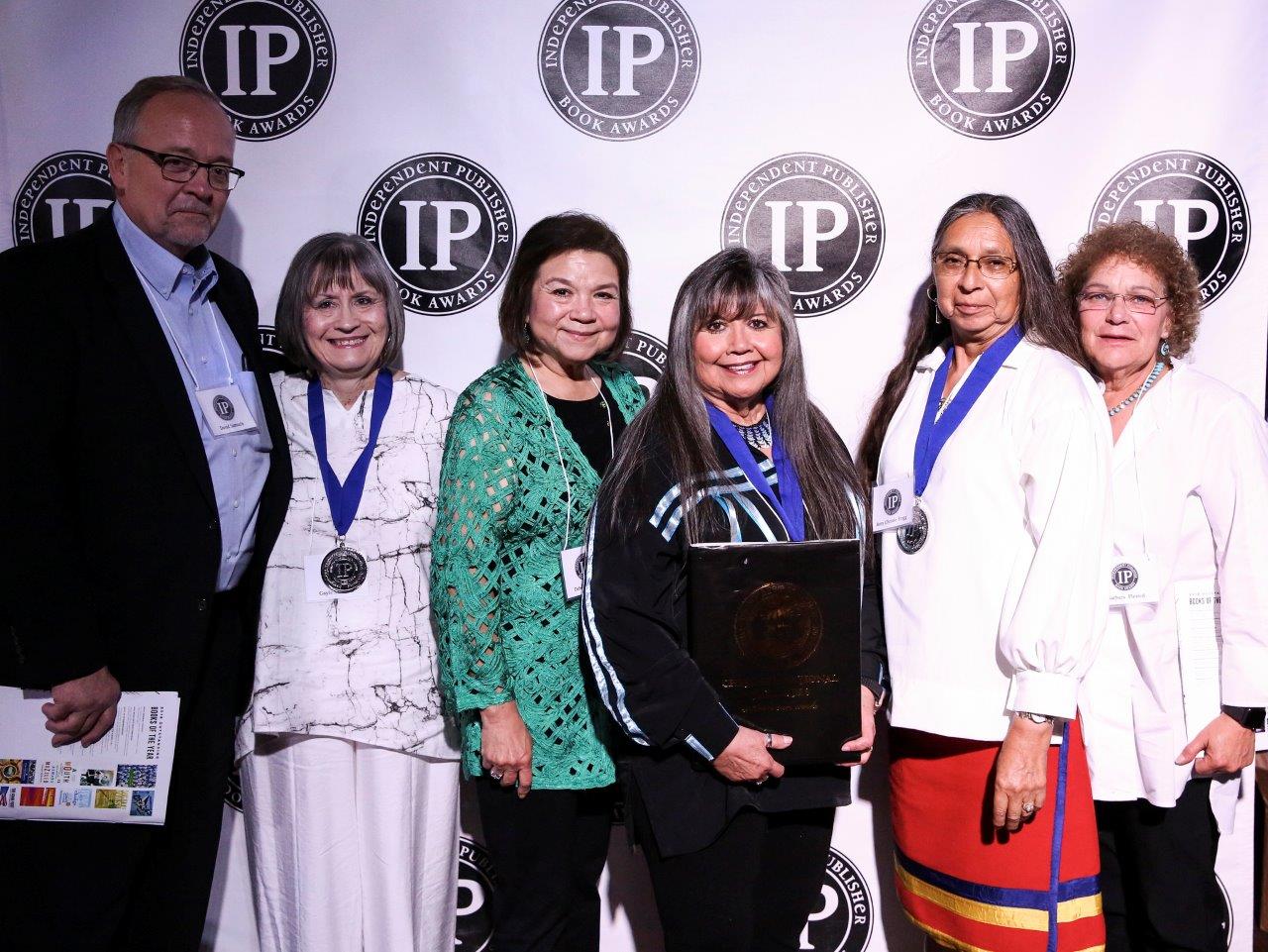 The team from Riverdale Avenue Books created the timely Women's Issues category medalist, #Me Too: Essays About How and Why This Happened, What it Means, and How to Make Sure it Never Happens Again in eight days. "Knowledge is power, and there is strength in numbers,"says editor Lori Perkins in her introduction. "#MeToo has shown us that. We have to tell the stories. We are not a mob. We are a movement."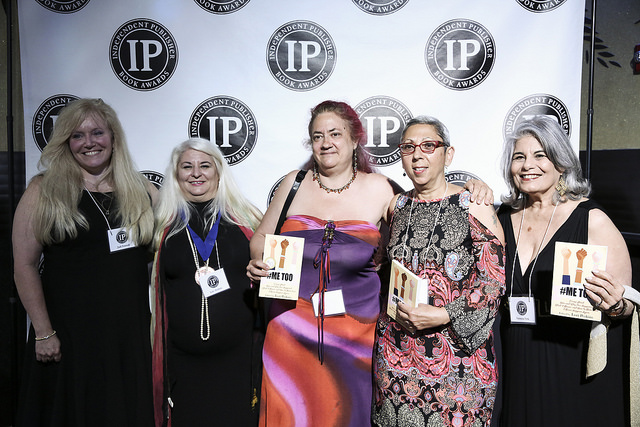 Here's Suzzanne Kelley, editor-in-chief at North Dakota State University Press, along with the author and illustrator of the award-winning Derby Girl, and two of Suzzanne's former student employees now working in publishing in the NYC area.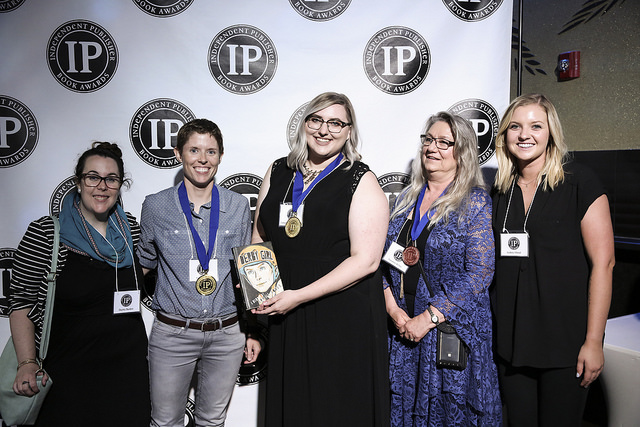 All three medalists in the Great Lakes Fiction category made the big trip to the Big Apple. Here are Robert Downes, author of Windigo Moon; Barbara E. Bull, author of Whispers on the Wind; and David Fuselier, author of The Standing Bear.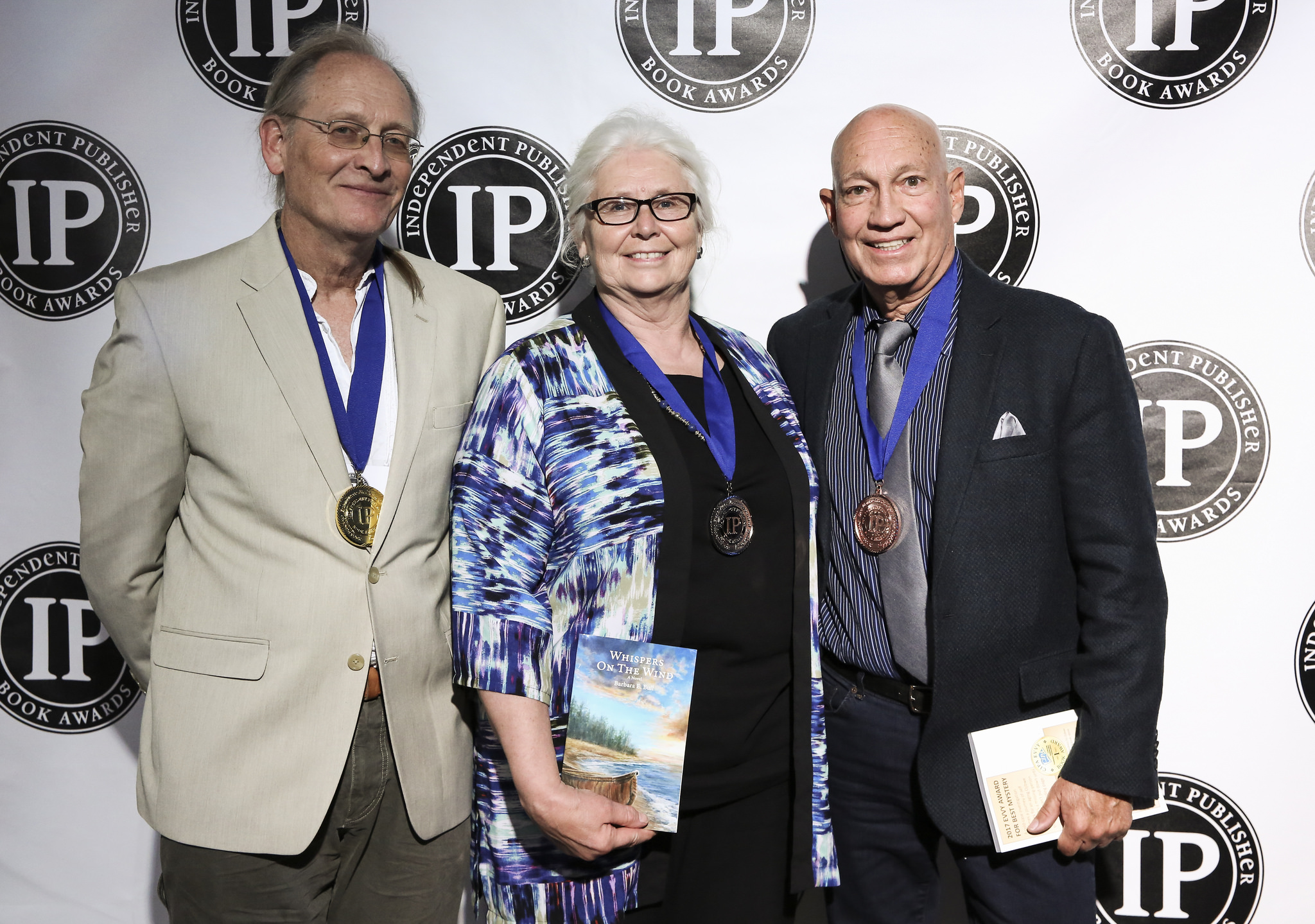 See the entire IPPY Award ceremony photo album on Flickr.
All photography by Andrew Lipovsky.

Cheers and thanks to all the attendees who made the 22nd Annual IPPY Award ceremony such a memorable night!
---
Comments
---