How Itís Done
Award-winning author Robert Steven Williams, author of My Year as a Clown and founder of Against the Grain Press, shares his wisdom when it comes to starting a publishing company.
"Creating your own imprint gives you control and flexibility. You can get to market much faster. You can also customize the approach to meet the specific needs of the product. Of course this means you are also fully accountable. So it takes the right sort of author that's willing to assume that responsibility.
"I know for myself, it isn't always easy to be in on a business discussion about my novel (My Year as a Clown) because it requires a different mindset. The artist needs to be protected because for the writer to dig deep beneath the leaves where it really matters, it requires a degree of openness and emotional vulnerability. When an artist is in a meeting discussing how to pitch the book, or to address negative feedback, it can be hard.
"I have to keep reminding myself: stay in the game! I've created a handful of alliances with other small companies to help bring narratives to life. I've got an amazing branding company based in SoHo (NYC), several filmmakers and a group that helps me create websites and social media campaigns. I put this talent to use with my book. Take a look at our website, our social media, the promotional video. We gave a lot of thought to how the digital platform supports what I'm doing as a writer, musician and entrepreneur."
You can read more in his guest feature, "DIY: Create Your Own Imprint" here.
Independent Publisher on Instagram
Feature
Should I Start My Own Publishing Company?
The Pros and Cons of Self-Publishing as a Business
"Should I start my own publishing company?" is one of the most oft-asked questions of self-published authors. Contrary to popular belief, not all publishing companies are like the Penguin Random Houses of the world (or, as I like to call them, Random Penguin). In fact, there are hundreds of small presses out there—just take a look at our Indie Groundbreaking Publisher column! Some authors create publishing companies just to publish their own books; others go on to publish the works of others too.
Before you start designing your letterhead, take a look at the pros, cons, and extra tips below. Creating a company might work for some, while others are more comfortable with or suited for going tried and true routes. I also suggest checking out the Small Business Association website—they have questionnaires, resources, and ways to help you connect to other business-starters, as well as step-by-step guides to getting your business going.
Pros
There are a lot of great reasons to start your own publishing company, and I've listed a few of them below. However, keep in mind as you read that we aren't suggesting you quit your day job and become a publisher overnight. In fact, quite the opposite. As we all know, the publishing and bookselling climate these days is very competitive, and not every book or author can be a star. So when considering your business, think about starting slow. And now, disclaimers aside, on to the pros:
- You are in control. You can decide on everything from the cover to the price, marketing to e-books, book award submissions and more. Those who work with some of the household names of self-publishing are still able to maintain a good deal of autonomy, but having your own company means you are in charge. For many people, writing and publishing a book is a very personal adventure, and it may be that publishing under your own company fulfills the vision you've had for your book.
- Even if you have your own company, you can still get the assistance and resources you'd expect from publishing with something like Amazon. You can find freelance editors (check out the Editorial Freelancers Association), marketing professionals, and even distribution channels quite readily via searches on the Internet (be sure to do your homework!). Sure, this is a bit more challenging than going through a self-publishing service, but the vast majority of self-published authors do this type of stuff on their own anyway. There are plenty of publishing services firms that can do some of this work for you, and you can check the Independent Publisher archives for info about just about everything under the self-pub sun.
- It's nice to have a company associated with your name outside of the self-publishing brands (Amazon, Lulu, Xlibris, etc.). If you choose the name of your company wisely, you can use it for future projects and even gain recognition as a publisher—so pick something appropriate, memorable, and applicable to different genres.
- You and your company are associated with your book's ISBN (International Standard Book Number) and Library of Congress data. Some self-publishing companies register ISBNs in THEIR name and may not create the metadata for your book (metadata is very important, so read more about it in this article from PBS Mediashift). For more on ISBNs, visit Bowker's website here. You can learn about purchasing ISBNs as well as self-publishing packages and resources.
- Even though publishing the first book or two may come with a learning curve, each project will become easier, and you will know more and more about working as an author and a publisher. In fact, many folks who have created their own publishing companies say it is faster and simpler to publish their own books than to go through a third party self-publishing company.
Cons
- There are hoops to jump through and checks to write when it comes to creating your own business. Again, I direct you to the Small Business Administration website, where you can learn about starting a business, creating a business plan, state and federal taxes, and any other questions you may have about getting your publishing business up and running.
- You have to be prepared to work hard. As I mentioned earlier, many self-published authors do a LOT of work on their own, whether that's being active on social media, getting out and doing some marketing and sales, and even putting together their own book tours. When you have your own publishing company, you'll need to be proactive about all facets of the business—not just the actual text of your book. There are plenty of great resources out there, so before you begin the publishing journey, learn as much as you can! For a handy guide to self-publishing success, check out The Independent Publisher: How to Build and Promote Your Bestselling Book.
- If things don't go your way, there isn't another party to blame. Give yourself the best chances for success by planning carefully, asking for help, and researching best practices. For some other helpful thoughts and resources, check out the next section: "Extra Tips."
Extra Tips
- Start small. Begin as a publisher of your book(s) before you even consider branching out into the greater publishing world. See what it is like to be a publisher of your own titles before looking for manuscripts from anyone else. Don't go hiring a bunch of staff members—you can use freelancers or publishing services firms where you need help (and keep in mind you WILL want help), but there's no need to take on employees from the get-go.
- Get active on LinkedIn—a great way for authors to connect—and see if you can build connections with other authors and small press professionals. Don't be shy about asking for advice!
- Joel Friedlander of TheBookDesigner.com offers great advice about starting a book publishing company in his article "How to Create, Register and List Your New Publishing Company."
- Visit the SavvyBookWriters blog, which has some helpful resources for those entering and in the publishing field.
- Visit the Small Business Administration website (have I mentioned that yet?) to make sure you check all the boxes, dot your i's, and cross your t's.
We hope you find this information helpful. And best of luck to those who decide to travel down the path of creating a new publishing company.
---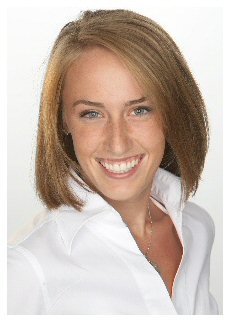 Jillian Bergsma Manning is a contributing editor for Independent Publisher. She graduated from the University of Michigan with a degree in English. She welcomes any questions or comments on her articles at jbergsma (at) bookpublishing.com. Follow her at @LillianJaine.
---
Comments
---